They say that we humans know more about space than what's in the ocean. I could give you a list of reasons why I don't go in the water, and after today I can add giant snapping turtles to that list.
Someone tweeted a picture of a giant snapping turtle in a lake in Minnesota, and the now viral pic has Twitter shocked.

1. Twitter users were shocked by the size of the snapping turtle. Here are some of the best reactions.

2.
3.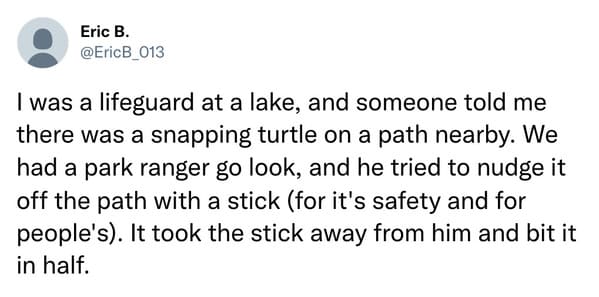 4.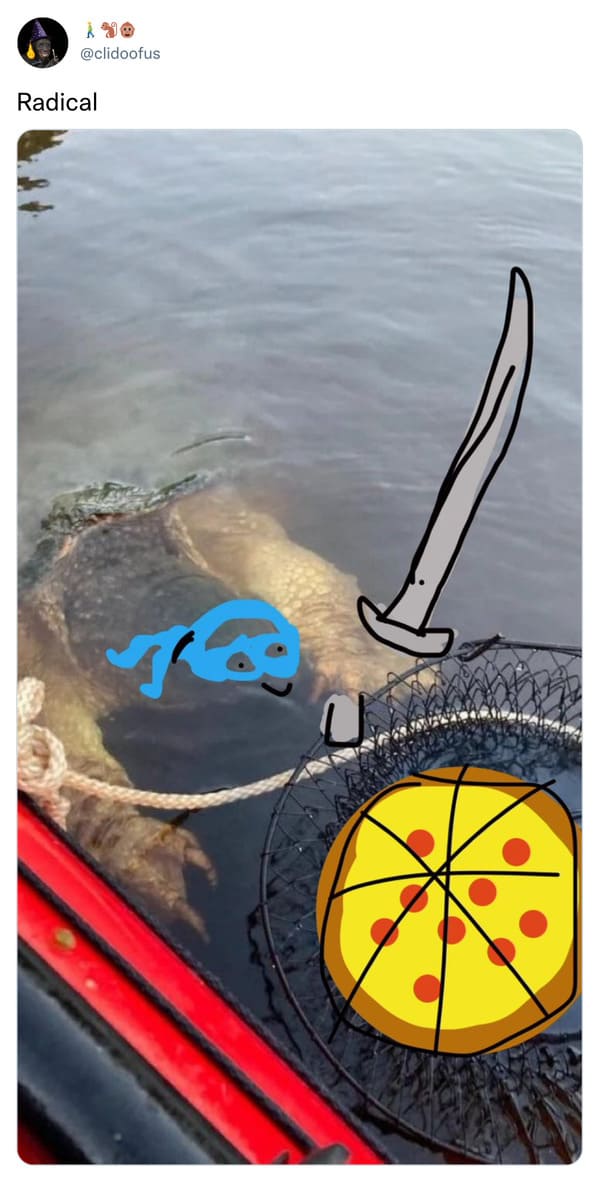 5.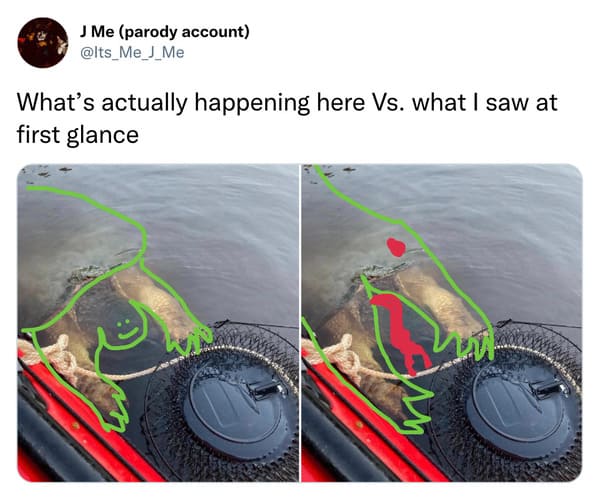 6.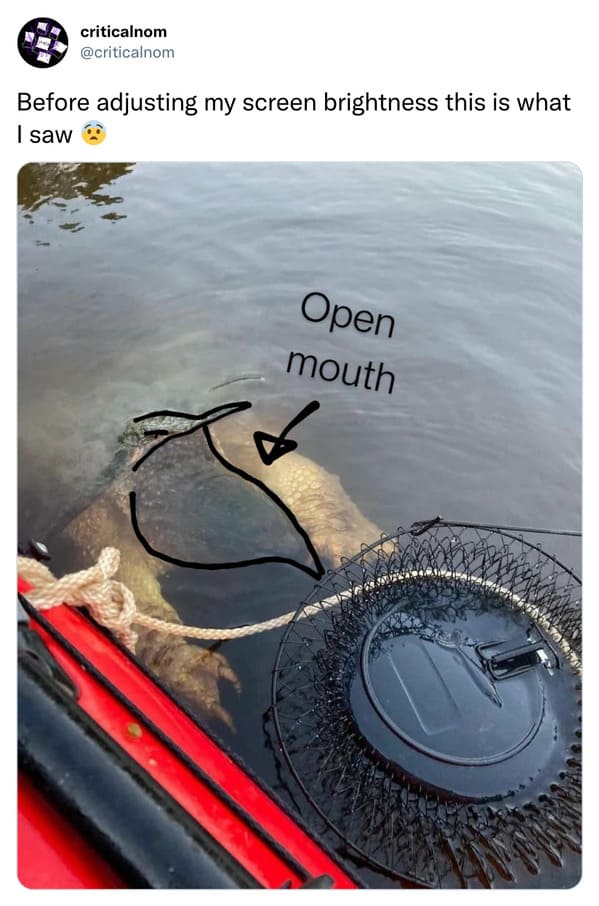 7.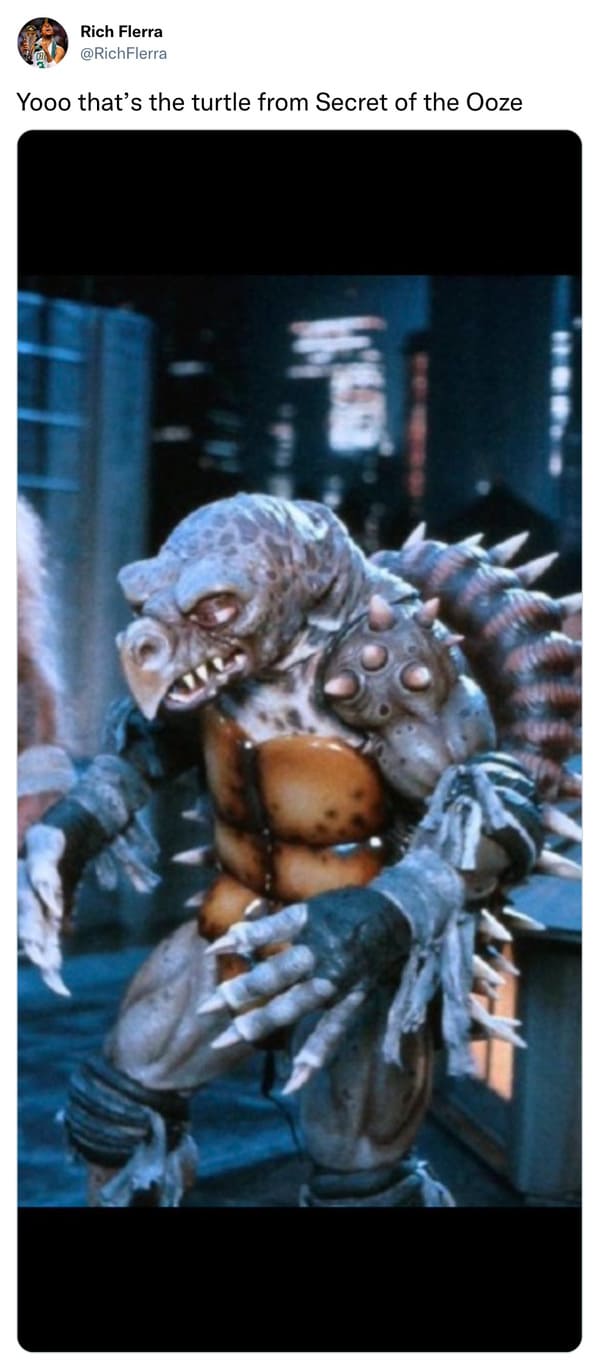 8.
9.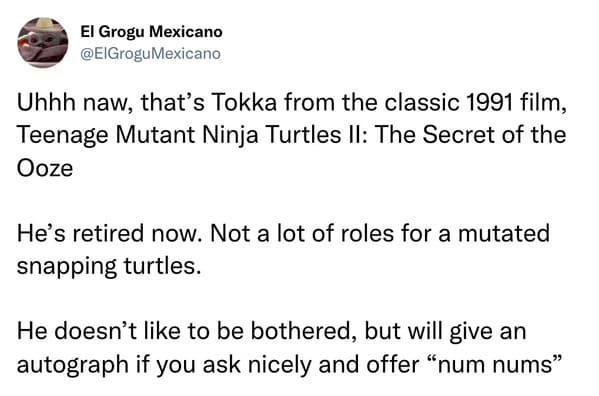 10.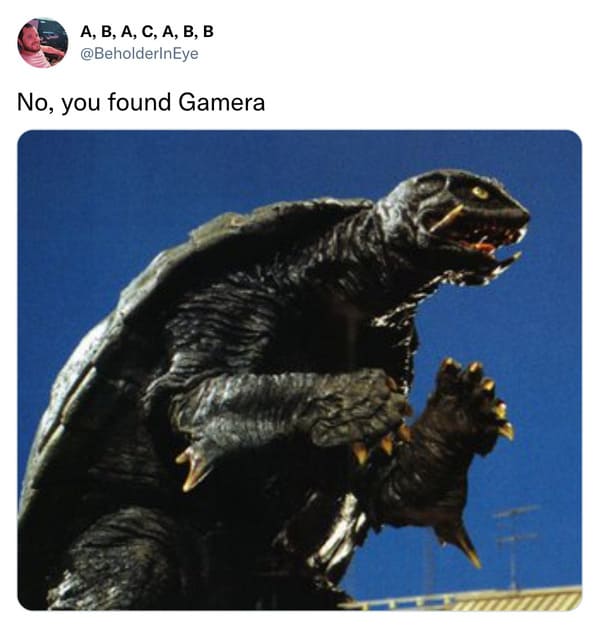 11.
— Phillip Patton (@FadedZeal) November 9, 2022
12.
Have you met a snapping turtle? pic.twitter.com/3kSPIdPb66

— PorkNipple (@PorkNickel) November 9, 2022
13.
That's Tokka pic.twitter.com/i6UnLOj1tH

— Final Patrick (@Patrickposting) November 9, 2022
14.
vhagar ass turtle pic.twitter.com/zxFsmxLQRy

— Sayyid (@SayyidFB) November 9, 2022
15.
— Lexer Daniel (@LexerD1986) November 9, 2022