Gentlemen, if your girlfriend asks you to feed your cat while she's away, there really is only one way to go about doing it appropriately. Take notes from the fella in the screenshots below.  This guy fed his kitten pancakes and sent his girlfriend texts with hilariously adorable updates throughout the process. Tiny. Kitten. Pancakes. Don't you dare act like you're too tough to say "awww" to this shit.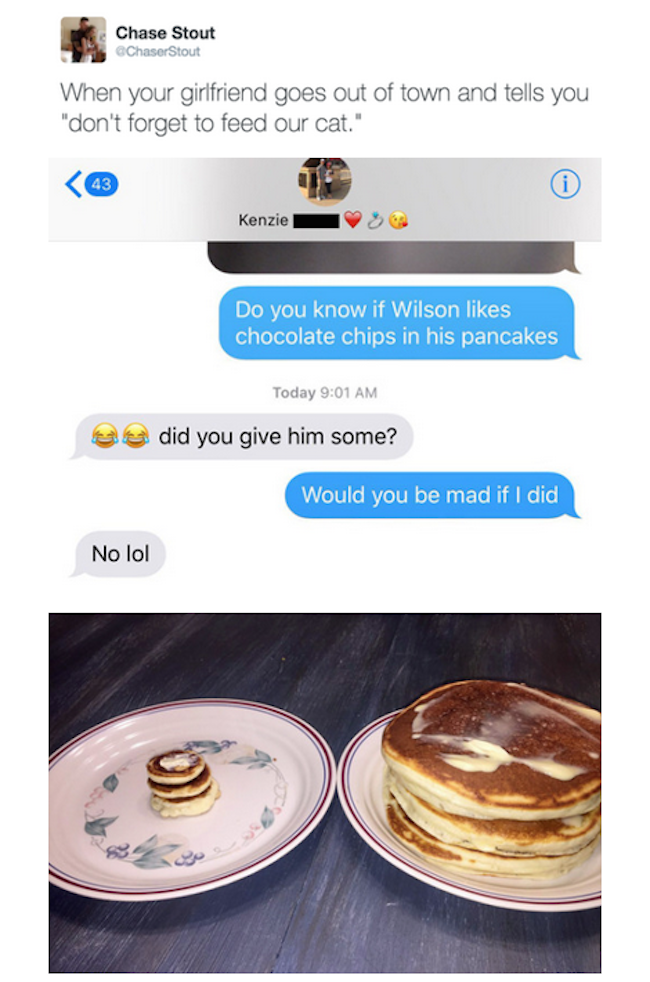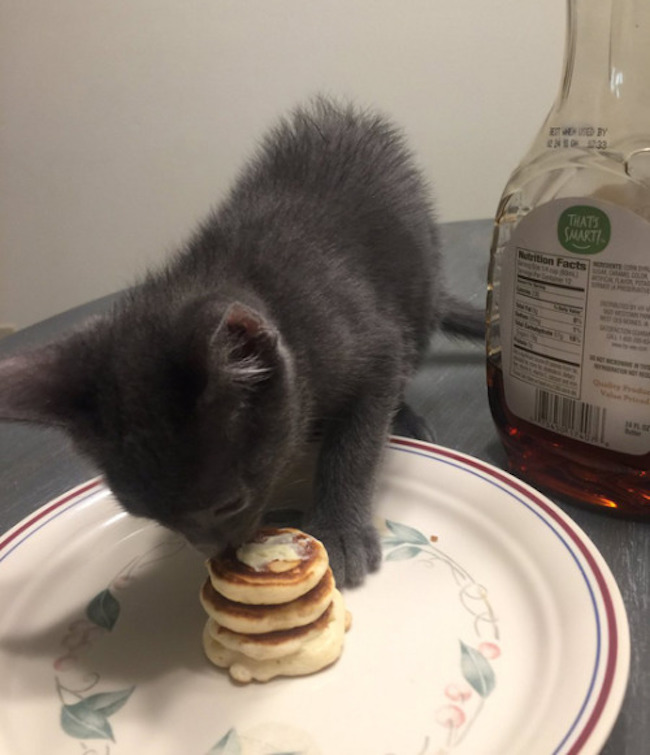 Oh, and before you go calling PETA, there wasn't actually chocolate in the pancakes:
I should have specified before 60k veterinarians came forward, that they didn't actually have chocolate in them. 😂😂 pic.twitter.com/1yDOlg19vW

— Chase Stout (@ChaserStout) September 28, 2016
(via Chase Stout)
This kind of reminds me of the time This Husband Responded To His Wife's Texts About Their Baby In The Best Way Possible.