There's nothing worse than loosing track of a beloved pet. Even the most conscientious dog owners have had heart attack moments where they think their baby is missing. That's what happens when you love something with four legs and a mind of its own— it will not always listen to instructions, like, "Stay!"
The Fourth of July is an especially perilous time, because many animals are frightened by fireworks and crowds. If you didn't know, be sure to bring your pups inside before the show begins, preferably someplace relatively sound proof. Their ears are sensitive and they don't remember that this is an annual tradition.
One couple this year lost track of their husky dog, Sansa, on the Fourth, as Bored Panda reports. The dog apparently escaped before the fireworks even began. Guess it sensed the atmospheric energy.
In a post that has since been deleted, Sansa's epic journey was documented through a series of Facebook updates, first from the owners, who described Sansa as a Siberian Husky with one blue eye and one brown eye.
Sansa was apparently lost in a small town, because nearby, a woman posted an ad for a husky on Offerup, which she then posted on Facebook. People recognized Sansa immediately and called her out for stealing a dog. In her ad, she asked for a $200 "re-homing fee" in exchange for the pupper.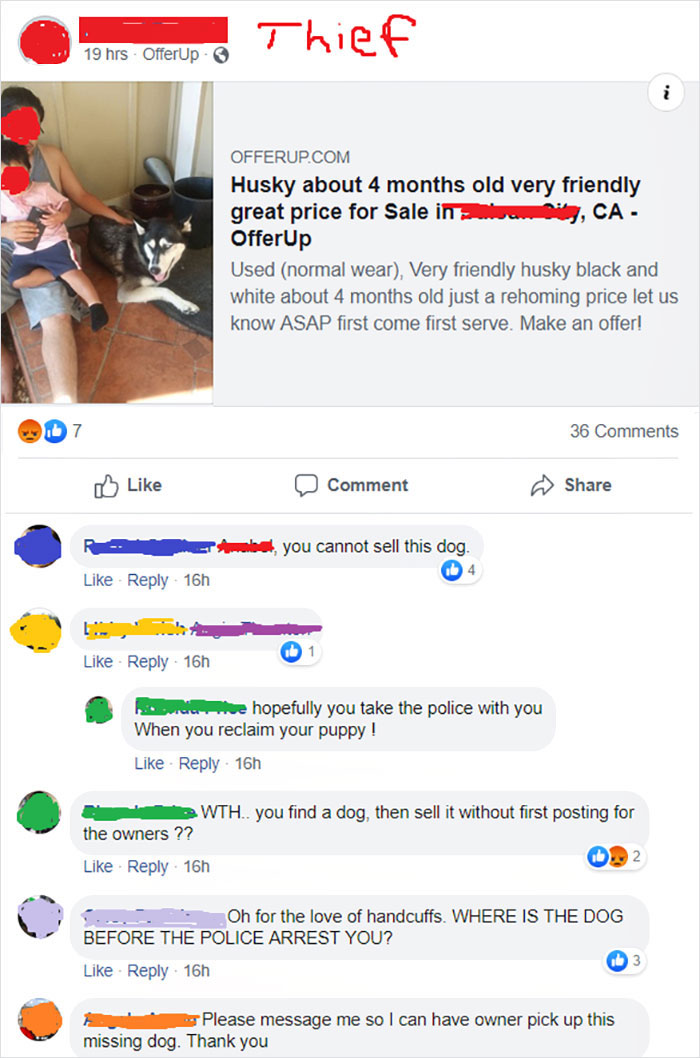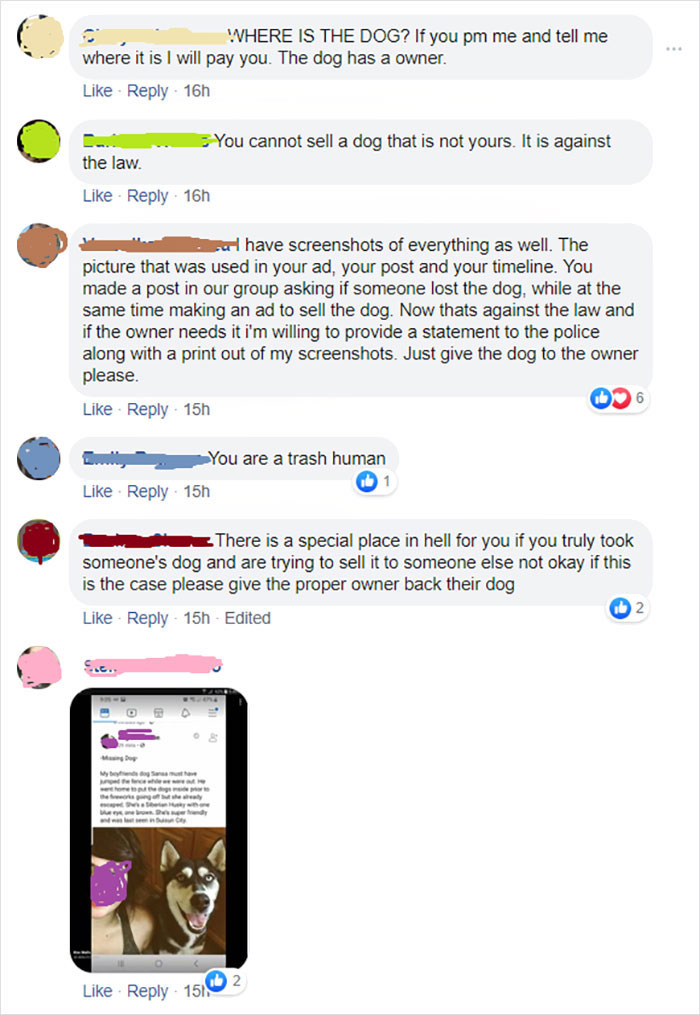 In the comments, she also claimed that she couldn't keep the dog overnight, and had tried to get the police and her neighbors to help her with the husky after finding it in the street. God also got dragged into it. It was a big mess: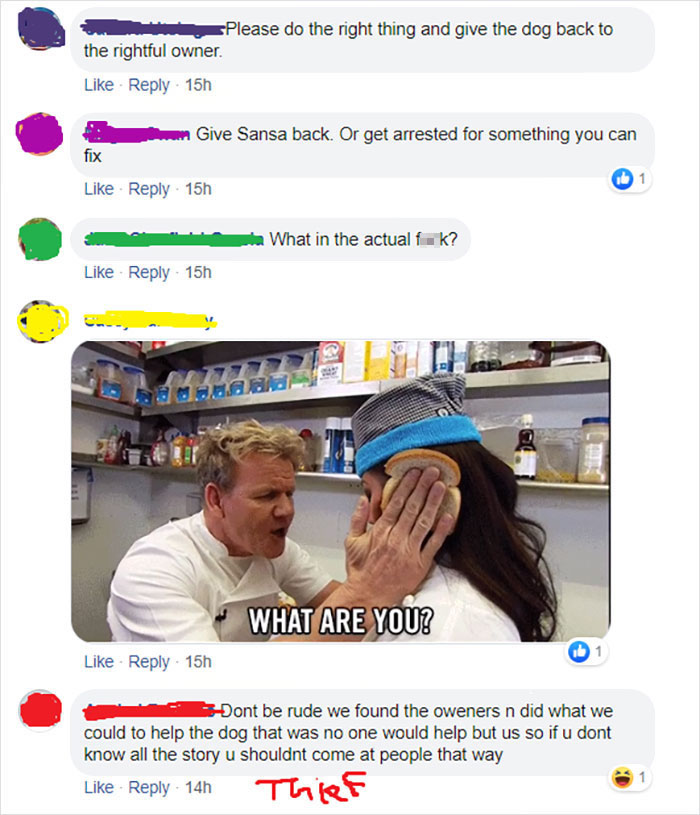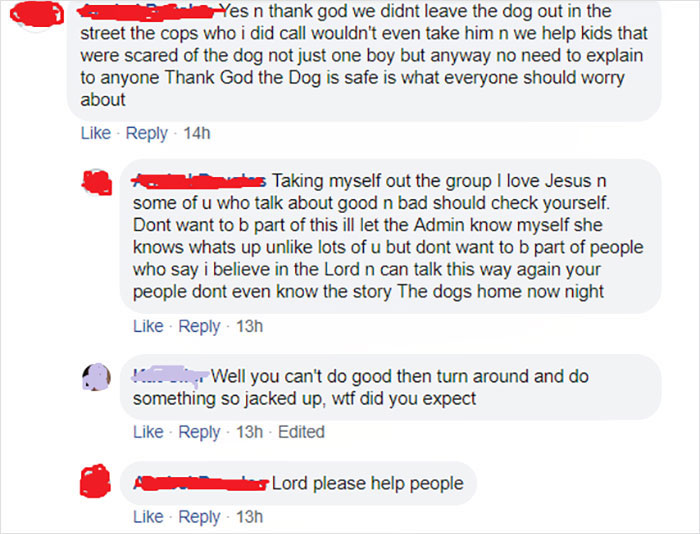 But people pointed out that her advertisement for the dog told a very different story. Some wondered if she even stole the dog, and Sansa didn't run away at all. A Siberian Husky is a pretty fancy breed!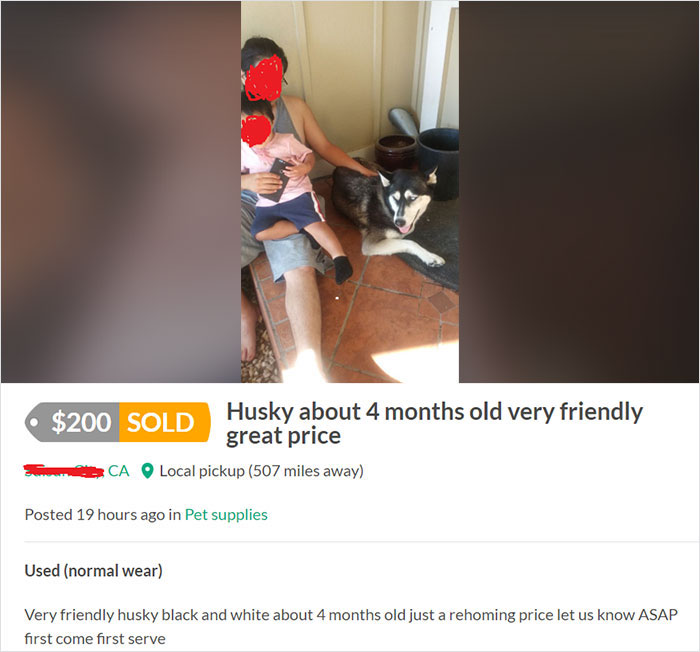 The story does have a happy ending, at least for Sansa's original owners. She was returned home after her dad bumped into a kid who knew where the dog was being kept. See? It is a small town.
Watch your dogs and also your social media accounts. You never know who else is watching for a chance to make some cold hard cash.
h/t BoredPanda