Losing your spouse at any age is heartbreaking, but it's especially hard when you're young. It's even worse if, after losing that person, you discover they had been unfaithful in your relationship.
Unfortunately, TikToker Bridgette Davis found herself in that unimaginable situation.
The worst part of Bridgette's story is that while dealing with everything from her husband's passing to learning he had an affair, she was the one who broke the news to his mistress.
In the TikTok she shared detailing her story, Bridgette shared the woman's response to her text, which she left out of the video.
"F**k. I can't believe this. I can't, I'm losing it. I can't do this again. He promised me." …Can I go to where he was buried?"
Bridgette replied with a simple "No," and now viewers are divided on whether or not she should've been nicer.
Some viewers say she was nice enough already to reach out to her in the first place.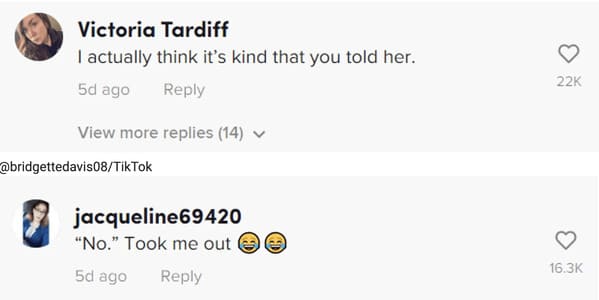 Others seem to think that she reached out to be petty and rude.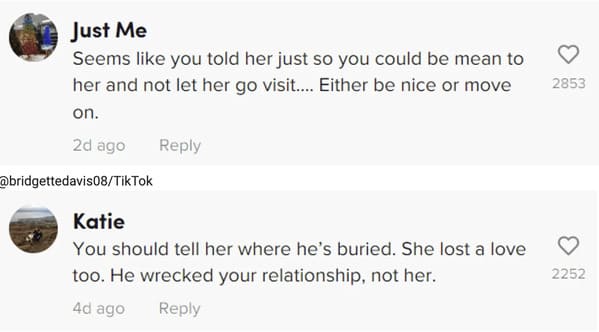 Regardless, I think people should go easy on Bridgette for handling this situation the way she did. I can think of a million ways she could've responded that would be much less polite.
You Can View The Full Video Here: