The best books of 2020 have already been decided. By me. The arbiter of great taste. I read about 40 books a year, and these are the best books ever (of the year). 2020 gave us a ton of free time to read. Unfortunately, we spent most of that time reading the news. And listening to the news. And looking at graphs on TV news channels. Finally, it's time to chill out, and crack a book before 2020 ends and the only one you've finished is an adult coloring book. No judgments. I want you to read! I want you to read good books. It's a great escape. Especially when you can't leave your couch.
Here are the best books of all-time (of 2020):
---
A biography of George Washington like no other. What one reviewer called a fresh, funny, feminist take on America's first president, the man who won the revolutionary war for us while also trying to get a cool house built. Fun stuff. Look it up.
Reader Review: "I didn't know a piece of historical writing could actually be a page-turner, but this is way, way better than much excellent fiction I have read (and most Netflix I have watched–it's true). Coe is an amazing writer. I already knew that, which is why I pre-ordered. (And if you haven't read Alice & Freda Forever, you should.) But this exceeded even my highest expectations. It's funny. It's witty. It's factual."
Get it on Amazon for $13.99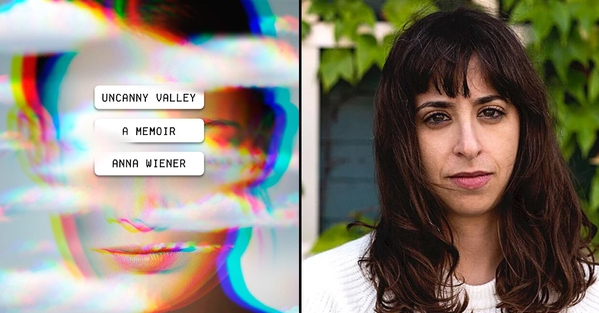 Anna Wiener spent time in the belly of the beast: San Francisco during the Silicon Valley boom. Self-aware, honest, and funny, Wiener gives us insight into everything from the weird tech dweebs big ideas to exactly how much money you can make if you strike when the iron's hot.
Reader Review: "This engrossing memoir captures the zeitgeist of San Francisco's recent tech boom better than any book to date. To her credit, the author conveys the allure of working in a vibrant, growing industry–widespread optimism, good compensation, the feeling that your work might actually matter–while also laying bare the tech industry's delusions of grandeur, ethical blind spots, and embarrassingly cult-like self-understanding."
Get it on Amazon for $2.99
If you've already read the massive Pulitzer-prize-winning tome The Warmth of Other Suns, you already know you're in for a great read. Unlike the previous writing, Wilkerson takes a stab at an overarching understanding of societal ills in America rather than following the stories of a few endearing people. This is something they'll give college-level anthropology students for a long time.
Reader Review: "When I previously thought of castes, I thought only of India. Wilkerson posits that the Third Reich was also a caste system. And, of course, the US. In fact, the Nazis used American race laws to design their own system. Unlike the Indian caste system, which had hundreds if not hundreds of separate castes, we basically have two. White and Black, as the poorest white is still above a Black person."
Get it on Amazon for $14.99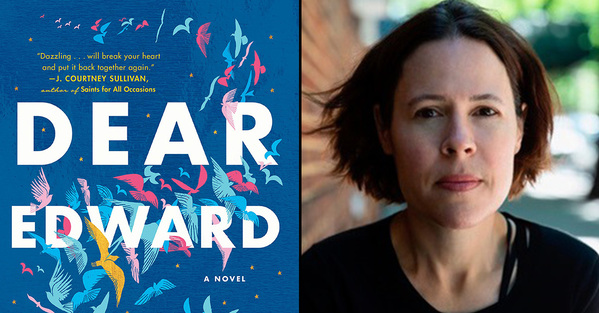 A life-altering novel about a boy who is the sole survivor of a plane crash. A coming-of-age novel about loss and grief.
Reader Review: "Ann Napolitano's novel DEAR EDWARD is a book lover's dream. Imaginative and absorbing. Tragic yet heartwarming. Enter the minds of everyday people, passengers on a plane, each headed in the same direction but bound on a different journey, and only one will survive the horrific crash."
Get it on Amazon for $13.99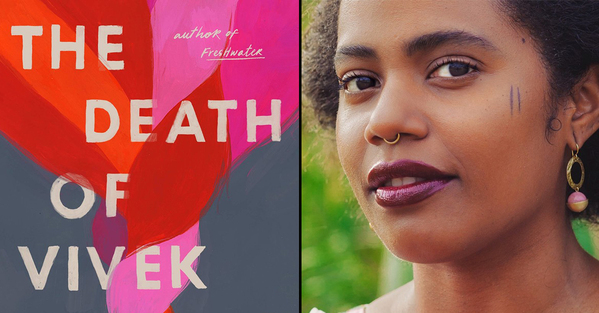 Another heart-wrenching novel about a boy's body being discovered by his mother on her own doorstep in Nigeria. What follows is an uncovering of sweetness and brutality experienced by the LGBT community there.
Reader Review: "Reading it as a mother, the book just made me very very sad. We all want the best for our children, for them to be themselves, happy and healthy, but there is a point where their happiness and safety is no longer in our control. I am sure if you read it as an LGBTQ person you would get another feeling, or as someone who lived in a politically torn country, so many angles to come at this book. They all lead though to this place self-reflection around control, happiness, and how to live."
Get it on Amazon for $13.99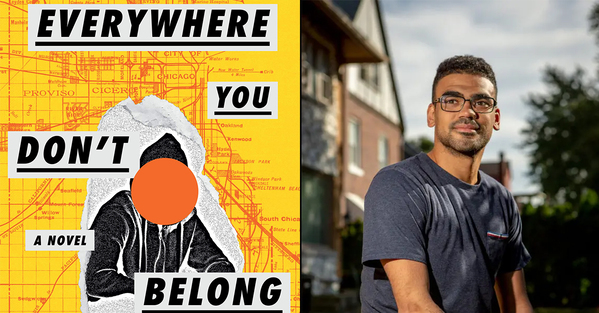 A funny, dark novel about growing up in the South Side of Chicago. It's about an average kid navigating a much-maligned part of an American city.
Reader Review: "A coming of age story and a look at hard issues in the US today. Claude is raised by his grandmother and her friend Paul on the South Side of Chicago. He's got a pack of friends and one special one- Janice- who will stick with him when things get bad. And they do. There's a riot which makes Claude realize that he needs to make a change. It's arguable that college in Missouri was the best way to go but it's certainly a different environment. This spans his life from high school through college and packs a lot in (although that's how life is) to a fairly slim volume. There are some very funny moments and some that will make you cringe. Bump's MFA shows in the writing. Thanks to Edelweiss for the ARC. For fans of literary fiction."
Get it on Amazon for $9.18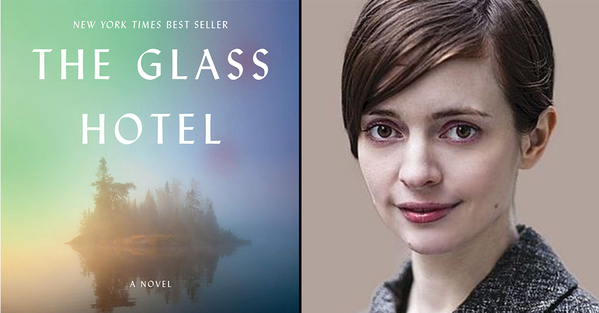 If you've read Mandel's Station Eleven, you know she's a master of genre-bending literary fiction. This book is more of the same. A thriller, a mystery, a dystopia, and a redemption story. It's got it all. Plus, it's about the world surviving a deadly flu. Timely!
Reader Review: "Like countless others, I'm a big fan of Station Eleven, Emily St. John Mandel's breakthrough novel, so I was very eager for her follow-up. When I read the publicity blurb and saw a reference to "ghosts," I was all in. But, rather surprisingly, this isn't another piece of genre fiction and, while ghosts do make an appearance, they're more metaphorical than actual. While I love a well-told apocalypse story, I have to say I think I enjoyed this book more than her first."
Get it on Amazon for $10.34
A blend of fact and fiction about the world 9/11 created in America, Europe, and Afghanistan.
Reader Review: "Critics have been puzzling over what this book actually is. Memoir, fiction, autofiction, autobiography, metafiction, non-fiction? A mix of all of the above? However you choose to label it, Homeland Elegies is a terrific story. Akhtar mixes love for the idea of America with rage at its imperfections and sadness at how far we've slipped from whatever noble ideals we once held."
Get it on Amazon for $14.99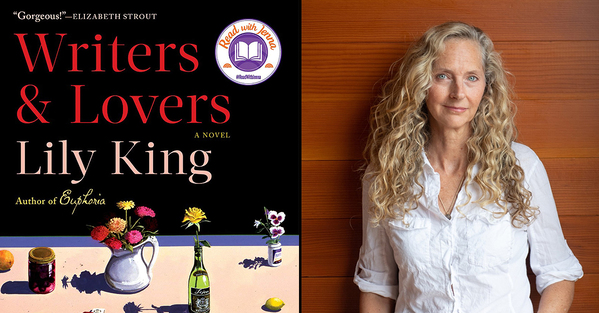 A woman copes with the sudden loss of her mother and a breakup in Boston. Smart, funny, heartfelt.
Reader Review: "This is literary fiction of the best kind, not bogged down in overwrought sentences or hyper-emotionalism. The prose is clear and concise and the relationships between Casey and the two writers in her life are finely drawn. Her monetary woes and the death of her mother (we know from the start) and the problems with her father are believable and not sentimentalized. The setting is Boston, and you feel like you're there, but her descriptions are always on point and never gratuitous. But mostly, I just liked the whole deal! Lily King is a smart writer and made me feel like a smart reader."
Get it on Amazon for $12.99
10. Little Eyes by Samantha Schweblin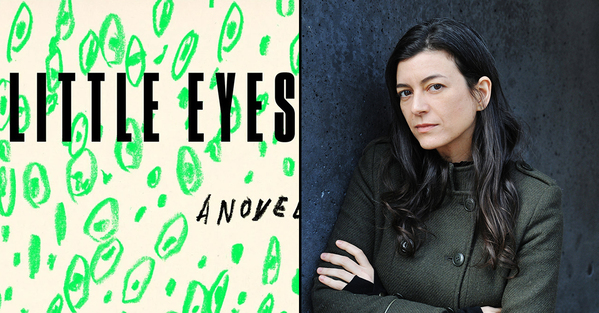 Set in an unsettling world where everyone can see what everyone else is doing, this sci-fi literary novel shows the beauty of connection and the issues inherent in that connection.
Reader Review: "Sadly this novel wasn't taken through to the 2020 International Booker Prize shortlist but I can see why it was long listed. I loved it! There is an uneasy feeling from the start of this dystopian story, each chapter jumping from one location to the next. I felt connected to each character, each one relatable and subtly brought to life. The idea of the Kentuki becoming a wide spread obsession makes it almost allegorical with what is happening in current day with social media. The writing is simple leaving it easy to immerse into the eerie story. It will leave you thinking, that's for sure."
Get it on Amazon for $13.99
11. Luster by Raven Leilani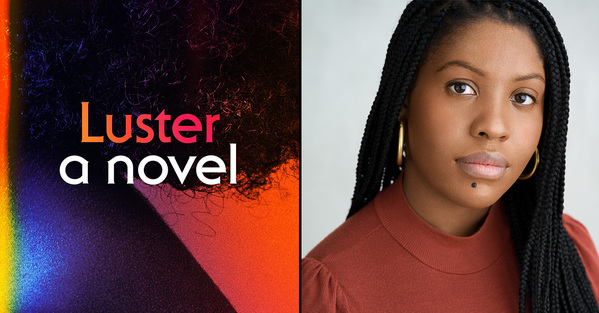 Winner of the Kirkus Prize for Fiction, Luster tells the story of a woman who begins an affair with a married white suburbanite.
Reader Review: "Leilani does things with words that I've never seen done before, describes the indescribable. I could not put down this punch-in-the-gut novel. Hilarious, observant, relevant, meaningful. Best novel of 2020!"
Get it on Amazon for $13.99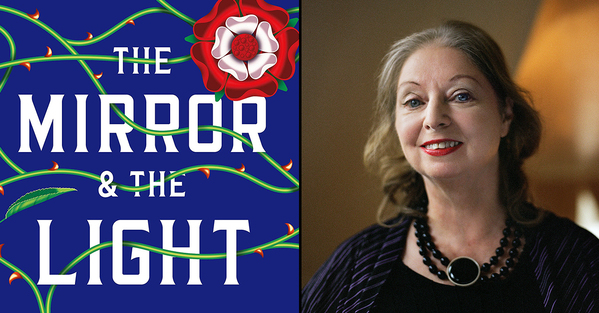 The third novel in Mantel's historical fiction trilogy about the final years of Thomas Cromwell in 1536.
Reader Review: "This book was worth the wait. Extraordinary. Hilary Mantel is truly a master of narrative and language. It's smart, it's funny, it's unforgettable. A more-than-worthy conclusion to a remarkable series."
Get it on Amazon for $14.99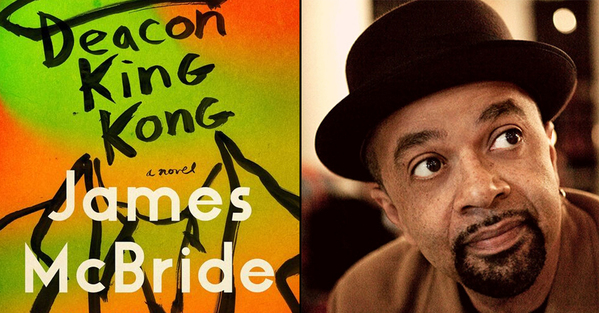 Another piece of historical fiction about crime and the fragility of community in 1969 Brooklyn.
Reader Review: "This book is a bittersweet elegy celebrating a New York and time that no longer exists. It is filled with humor, sadness and social commentary.The story finds its footing early and moves along well, becoming increasingly engrossing as it progressed. This is a rewarding read filled with vivid images and human truths."
Get it on Amazon for $14.99
14. Pew by Catherine Lacey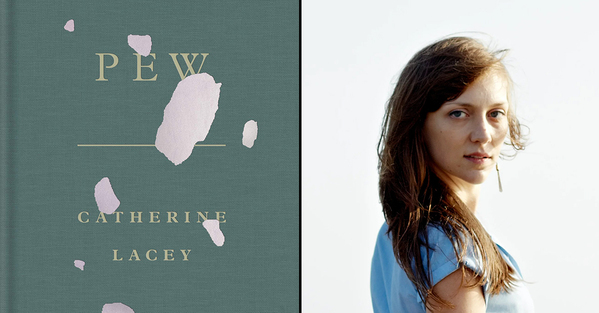 Catherine Lacey is one of the funniest people writing fiction right now. This novel proves it. Pew follows a congregation in the American South discovering an unknown person in a pew who refuses to speak.
Reader Review: "It is simplistic to say "Pew" is old school Twilight Zone crossed with The Crucible with dashes of Flannery O'Connor and Shirley Jackson. But perhaps it helps set the stage for a uniquely amorphous, creepy and philosophical tale that captures anxiety and uncertainty in the early 21st century."
Get it on Amazon for $13.99
15. Real Life by Brandon Taylor
An endearing portrait of a biochemistry student after his father passes away. Shortlisted for the Booker Prize.
Reader Review: "Brandon Taylor's book about Wallace, a graduate student, and his lab colleagues, is stunning. A wonderful look at the routines of pressures for an academic, it is primarily an accounting of the buttoned-up Wallace. His perceptions of the world around him are incisive and offer him a way to not-feel the "real" life he is living. I had to stop reading frequently, just to absorb the depth of feeling and insight that Taylor manifests in bringing Wallace to his real life. This book is a book of the decade, perhaps a book of the century."
Get it on Amazon for $13.99
I've never been more jealous of a book title. I've also never been more jealous of a dedication page: "This book is dedicated to Wellbutrin." If you ever thought the life of a writer was all glitz and glamour, Irby is here to disabuse you of the notion. Super funny and honest. A must-read!
Reader Review: "I don't care what she herself says, Sam Irby is a comedic genius and has blessed us with yet another literary gem, something that is very needed in these quaran-times. Hysterical, smart, vulnerable to sometimes an uncomfortable degree, this book was expectantly fantastic. She gives me the far-from-put-together black lady feelings and experiences I desperately need to relate to."
Get it on Amazon for $9.99
17. Sisters by Daisy Johnson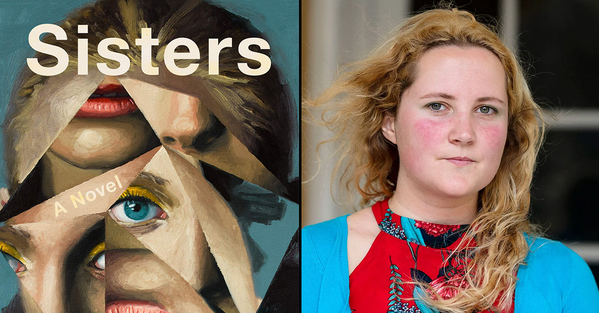 A literary gothic novel about two inseparable sisters. Come for the creepiness. Stay for the big twist ending.
Reader Review: "Gorgeously written tale of psychological suspense. Easily the most immersive book I've picked up in a year. If you want a neat and tidy story in conventional packaging, this one is not for you. But, if you appreciate ambiguity and complexity delivered in dreamy, fluid prose, you are in for a treat. Reminds me a bit of both Henry James and Heidi Julavits."
Get it on Amazon for $13.99
18. Summer by Ali Smith
The fourth installment of Ali Smith's seasonal novels.
Reader Review: "As with the previous books that comprise the Seasonal Quartet, Summer, published at the end of August 2020, references events in immediate news — the pandemic lockdown (which many of us are still living under), the murder of George Floyd in May that set off worldwide protests, the political upheavals fomented by the Brexit effect and the Trump administration. The Quartet, began 4 years ago with Autumn, is on reflection more like a single novel of over 1,000 pages, but one that Ali Smith could not have envisioned in its entirety due to the immediacy of material in each installment. And yet, characters' entire story arcs span the narratives, and Smith's prodigious intellect, curiosity and interest in lesser-known artists, many of whom died prematurely, lead a reader down rabbit holes with astonishing results."
Get it on Amazon for $13.99
19. The Splendid and the Vile by Erik Larson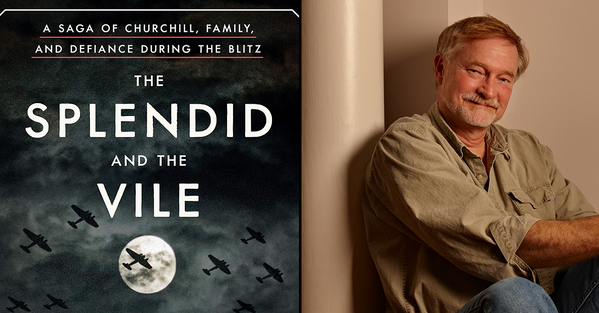 Erik Larson is one of the finest writers of history. Here he's put together a cinematic portrayal of Churchill during the WWII air raids.
Reader Review: "Erik Larson's newest book of "nonfiction that reads like fiction" is "The Splendid and the Vile". (I was lucky to be given an advance reader's copy). It's the story of Winston Churchill's first days in office, beginning in May, 1940, when he formed a coalition government with Labour, to lead Britain. There have been plenty of books about Winston Churchill but Erik Larson puts his own spin on this oh-so-important period of history."
Get it on Amazon for $14.99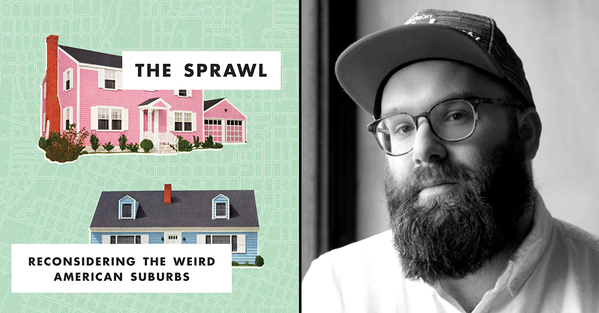 This ode to the suburbs bemoans the sprawl that everyone hates but reveres the community that we all know of as suburbia. Whether you like it or not, it's a big part of what America is.
Reader Review: "With suburbia in the news, I was glad to see this was available. I really liked Diamond's smart, funny way of talking about the suburbs and how earnestly he considers the people and places he writes about. Not stuffy or cloying at all like I am used to from cultural criticism or writing about urban planning. Easy to read collection of essays and a nice escape to the suburbs from a crazy time to be alive."
Get it on Amazon for $9.99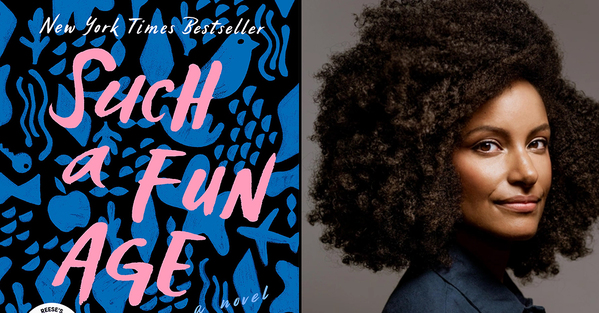 A page-turning debut novel about a black babysitter and her well-meaning boss.
Reader Review: "A thought-provoking tale of race, privilege, relationships, motherhood, and more. The book brings it to the new decade with wit, engaging characters, and mouth-gaping plot twists."
Get it on Amazon for 13.99
22. Temporary by Hilary Leichter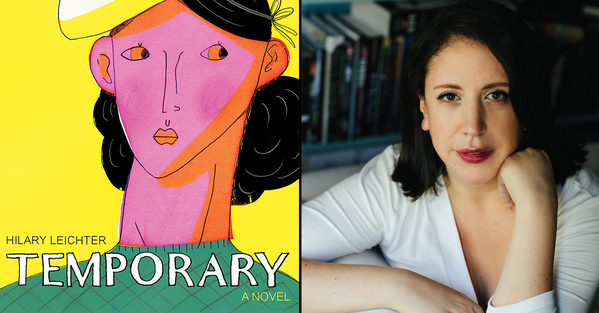 An absurdist novel about a woman who temps at 23 separate jobs.
Reader Review: "I would describe this book as inventive, funny, and by the end, touching, a series of plays on the idea of a temporary, first as a job, but then as so much more. A lovely little read about life."
Get it on Amazon for $9.99
A sci-fi fantasy set in contemporary NYC. The characters can literally feel and hear the heartbeat of the city.
Reader Review: "So the book itself is an urban Lovecraftian horror(?) story. Also reminiscent of Jeff Vandemeer (more specifically the Ambergris stories), but Lovecraft plays a large role here. . .references to the non-euclidean geometries, Lovecraft's places, and HP himself abound. This book is in a dialogue with his writings, not overtly, and adds just another spice to the stew. At the top level, this book is a romp with a "we're getting the band back together" vibe. It is filled with various side-quests, while always moving inexorably towards the final Boss fight. I must say that I was hoping for some kind of awesome robot "Form Voltron" moment, but what we get is more true and sensible.
Get it on Amazon for $14.99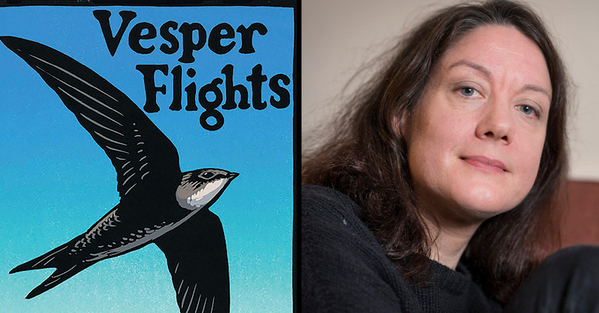 A follow up to H is For Hawk from one of the best contemporary nature writers. This book is a collection of Macdonald's essays about bird migration and farming ostriches. Does that sound boring? You're wrong. Read it.
Reader Review: "Helen Macdonald's connection to nature is so palpable, it flows off the page and grabs the reader by the heartstrings and stimulates thinking along different intellectual pathways. I didn't want the book to end. I will re-read portions of it–the beauty of the essay is that each piece can stand alone and be chosen for a re-visit when circumstances suggest a particular selection."
Get it on Amazon for $9.45
---
More cool stuff to read instead of a book: