Having a lack of diversity can be damaging to final products in a lot of industries. When people try to write about a subject they know nothing about, the result is usually a huge mess. You can see this happen in writers rooms who don't hire people of color, marketing agencies who don't consult women, and men writing women in novels.
While most of the time male writers don't actually say, "she breasted boobily down the stairs," it seems like a lot of the writing about women depict them as breasts walking on long, leggy legs. It's pretty lazy writing and is a dead giveaway that the author doesn't spend much time with women.
Reddit group, r/Menwritingwomen shares their best memes and snippets from books that definitely could have used a bit more character development before their release. These are some of the best ones we found.
---
1.
2.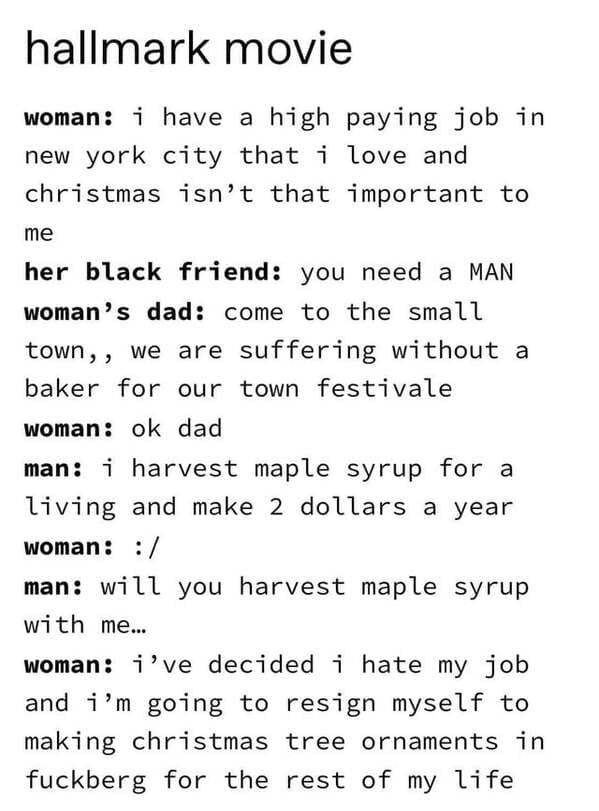 3.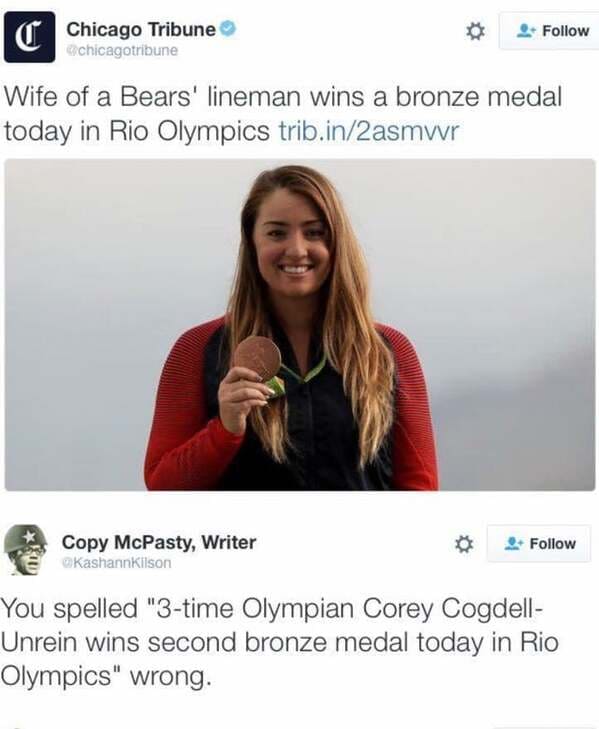 4.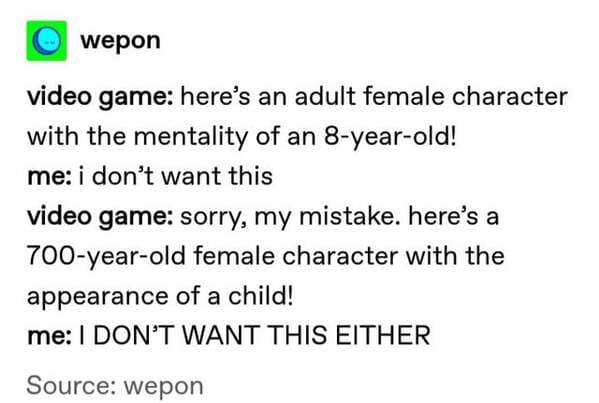 5.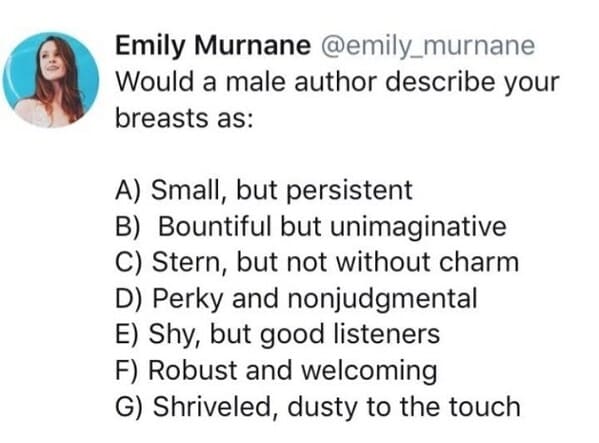 6.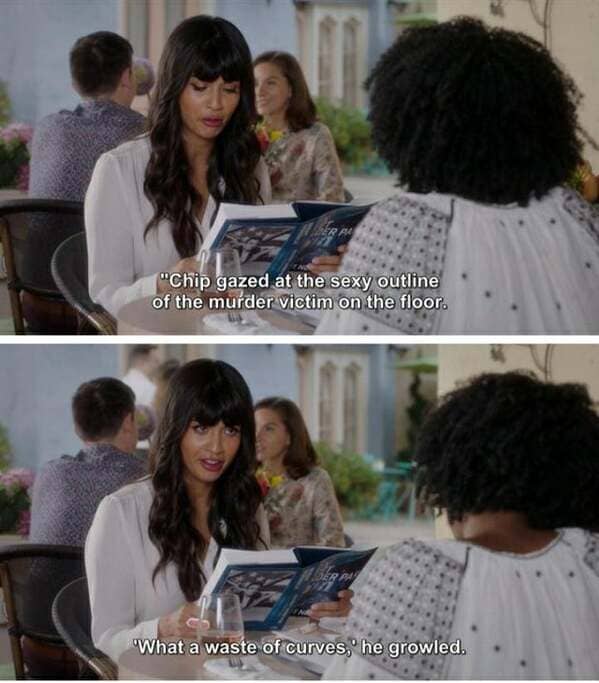 7.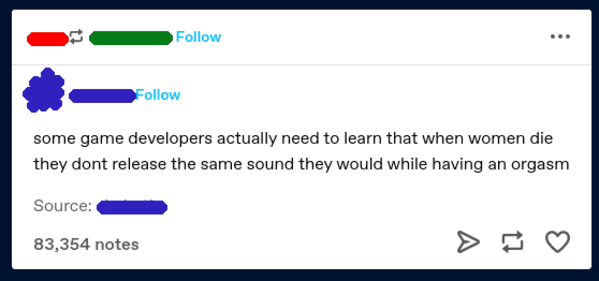 8.
9.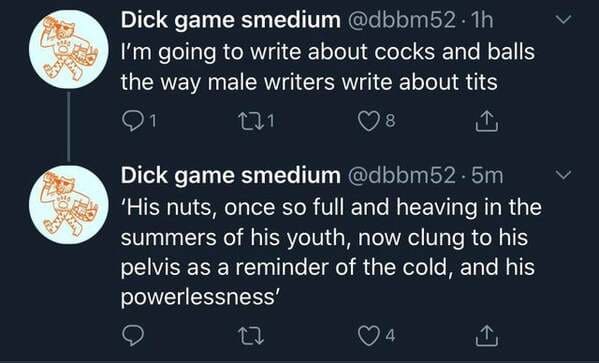 10.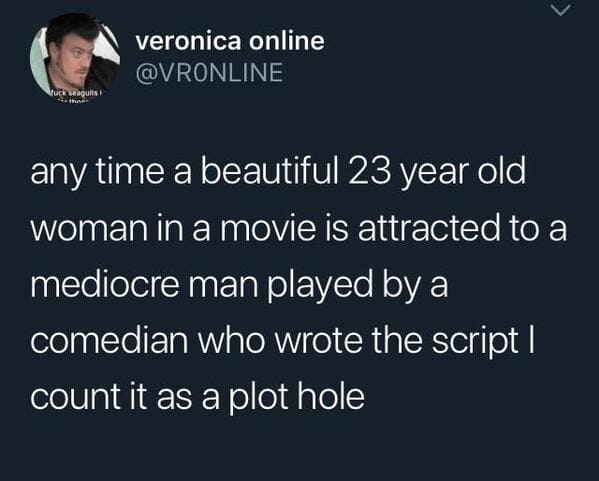 11.
12.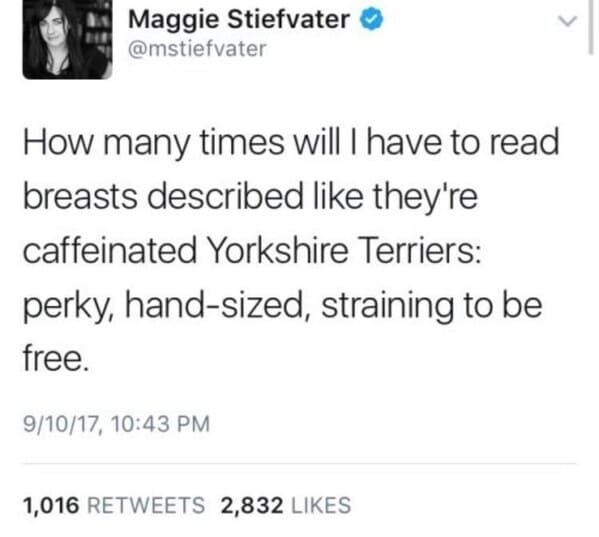 13.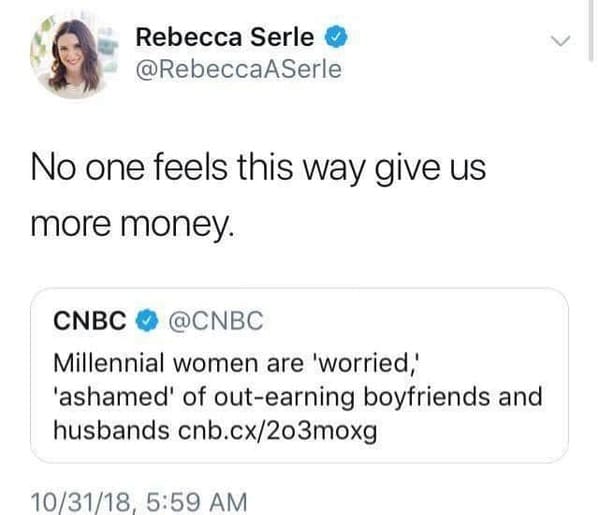 14.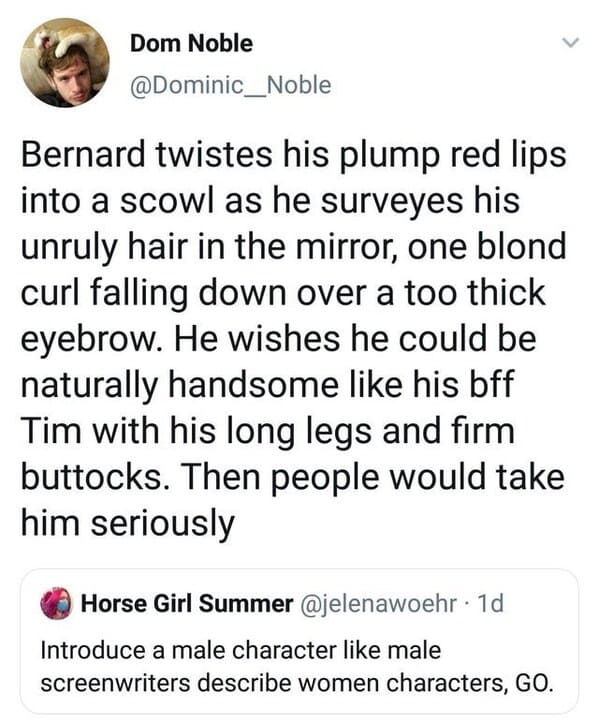 15.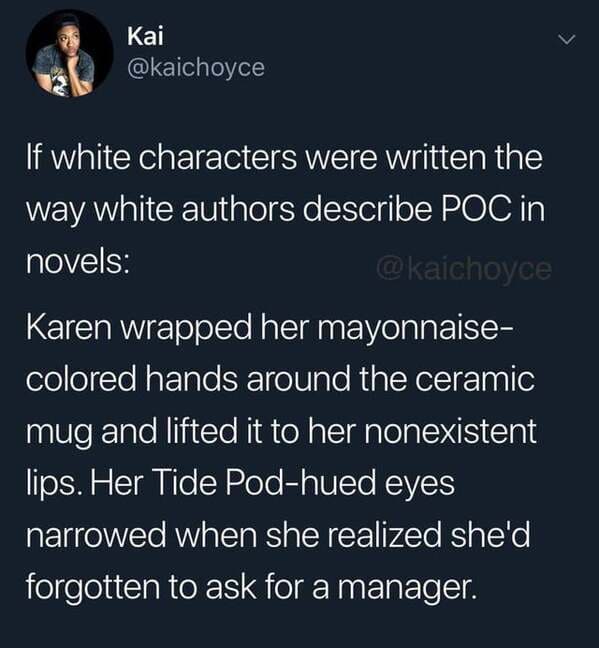 16.
17.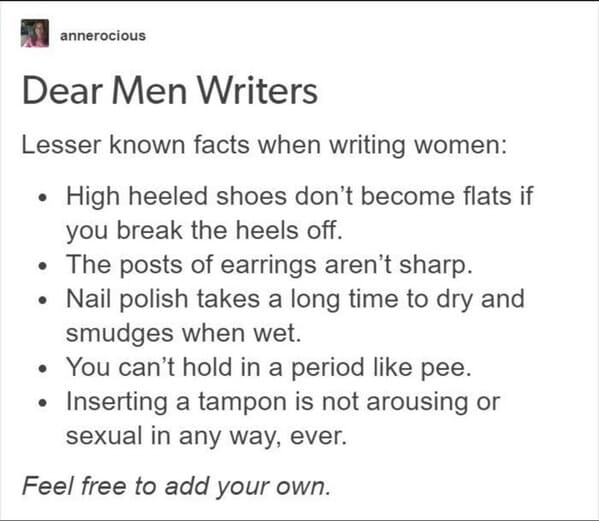 18.
19.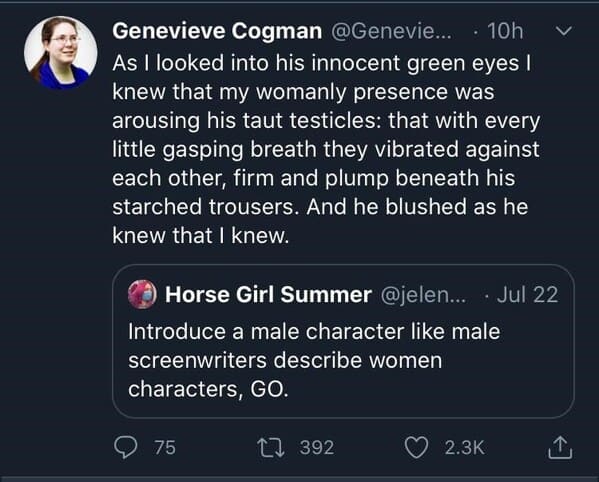 20.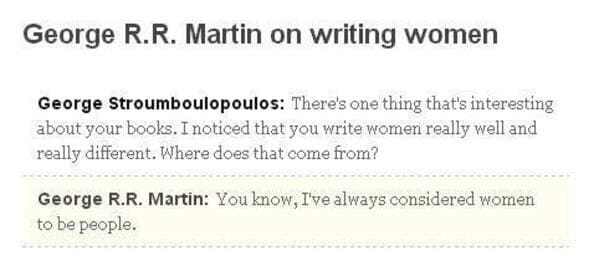 21.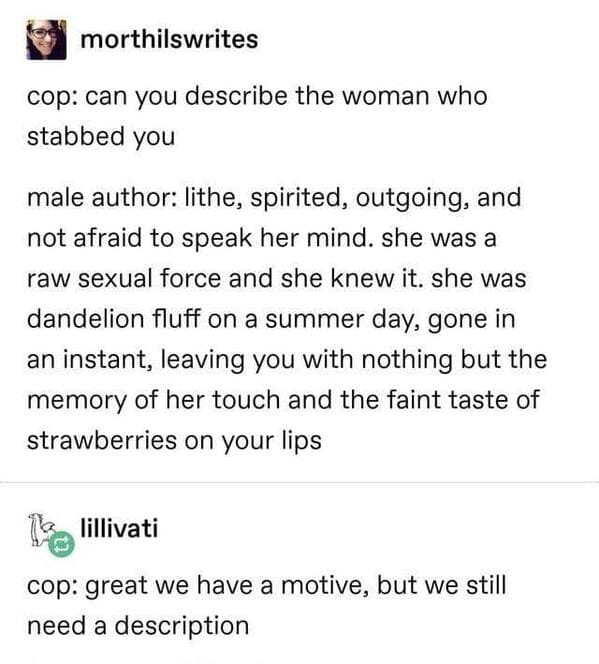 22.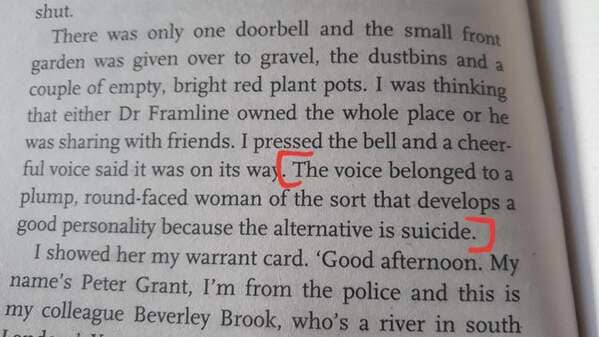 23.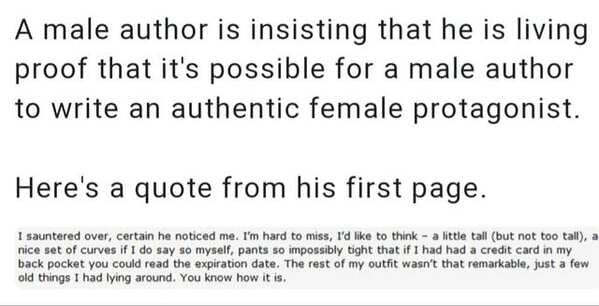 24.

25.