The man continued to post updates as his story unfolded. He'd hired a private investigator for the weekend and was anxiously waiting to learn what he'd found out.
Updates:
(5:15pm) 1/16/2015: Private Investigator hired to tail her Saturday, Sunday and Monday

(6:00pm) 1/16/2015: It took a while, but passwords to everything changed, backed up personal info, created throwaway email to send proof to.

(6:47pm) 1/16/2015: She's home, It really sucks speaking to her normally, but I'm dealing with it. No sex. Also, I've found 3 excellent divorce lawyers for myself. Luckily I make much more than her so I can afford an excellent lawyer while she can only afford a mediocre one at best.
He also started to get his ducks in a row by hiring a divorce attorney.
(8:13pm) 1/16/2015: Hired a divorce lawyer (pricey) but he's known to do excellent work. I'm in good hands. It's tempting to have sex, my soon to be ex-wife is trying extra hard to seduce me tonight for some reason. She's either super horny or is trying to get me to have sex with her as a form of infidelity forgiveness.

(8:54pm) 1/16/2015: Goddammit she's on her phone texting again in the bathroom. I can hear the send button being pressed over and over. It's probably nudes and sexy talk. Jeesus this hurts.

(9:55pm) 1/16/2015: She went to bed, I'm sitting here watching TV on my laptop. She's trying to initiate sex, I of course have to decline. I went to have sex with her but I'll control myself. Despite what she did being unforgivable, she's still beautiful on the outside.

(10:17pm) 1/16/2015: Heading to bed, I'll update some more tomorrow after getting up. I cannot stress how thankful I am for all this positive support. It means a lot to me. But, no matter what, it'll take many months or even a year or two to get over this shitty situation. I hate to say it but she's pretty on the outside. She's just fucked up on the inside.

(11:04pm) 1/16/2015: I got caught up watching TV. Now I'm actually going to bed. Goodnight!

(9:14am) 1/17/2015: I woke up a little late today if I wanted to break into her phone since it'd take a while, so I won't do it today. She's still asleep. The PI will be following her vehicle starting at 10am today. Jenny and Carly are heading on their "weekend trip" today at 12pm. She'll have some breakfast, Carly will swing by here, and they'll take Jenny's car and head off. The PI will be tailing them all day, I'm excited to see what he finds. He offered to take me around with him, but I politely declined. I've got some shit to do today anyways. Really a great start to the day, 10 hours of sleep, I don't get that often! Thanks for the gold, but this is a throwaway account haha.

(9:55am) 1/17/2015: As I go through the replies, a few people have told me why I included the sexual details, as if I'm bragging. I included them because that is one of the most common reasons people cheat. They aren't getting satisfied, partner is too small, different sex drive levels, etc. Hint Hint: /r/deadbedrooms
His wife was supposed to go away on a "girls' trip" but the man knew what was really going on.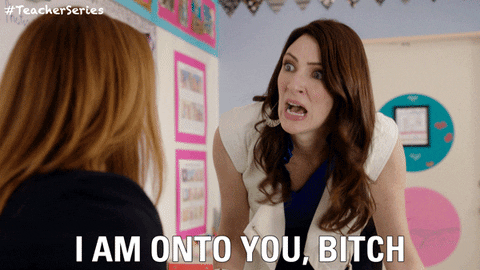 (10:08am) 1/17/2015: PI is posted down the street waiting for her vehicle to pull out with Carly. She woke up about 10 minutes ago and I'm about to cook her breakfast. Carly is showing up a little earlier today at around 10:30am so I'm cooking her breakfast too. Can't believe I'm wasting my shit on these people but you do what you gotta do to keep everything under wraps. I have another meeting with the divorce lawyer today at 1pm.

(10:29am) 1/17/2015: People calling this fake, divorce attorneys are open on Friday evenings, you can find one through online databases. Also, PIs have flexible hours just because of the type of work they do so I hired one quickly since it was urgent. If you still think it's fake, fuck off, I don't need your shit when I'm going through this tough time.

(10:40am) 1/17/2015: Carly has arrived. They're both eating breakfast while I'm watching TV and on my computer. Once they pull out, the PI will begin tailgating.

(11:50am) 1/17/2015: They left a bit later than they should have (11am). They got caught up chit chatting and occasionally talking to me. Private Investigator is tailing them now. He's got a camera that zooms in and takes high quality pics from ridiculously far away, an assortment of high quality dash cams, and handheld recorders.

(12:02pm) 1/17/2015: The PI will be sending me live updates and I can view one of his cameras on my computer, sort of like a live stream. I'll post a few details here but the main parts will be posted after the investigation in an update on r/relationships on Monday/Tuesday. I'll link the post here so you all can check it out when it's up.

(12:03pm) 1/17/2015: She is not heading to the place she told me she was going. Jenny is driving. This doesn't look good.

(12:14pm) 1/17/2015: Carly got dropped off at Starbucks. Jenny took the car and left the shopping center. Don't know where she's headed. PI is 10/10 with these updates and live cam.

(12:19pm) 1/17/2015: PI is tailing Jenny. She's making sporadic turns left and right ultimately leading to nowhere. She doesn't know he's following because he's very far away, I think she's playing it safe.

(12:24pm) 1/17/2015: Divorce attorney and I rescheduled for Monday morning at 7am. I'll hit the divorce attorney, then go to work.

(12:26pm) 1/17/2015: Jenny has circled back to the shopping center. She's parked an abnormal distance from the Starbucks and is texting someone. It's probably Carly since they're both on their phones. Carly is texting as seen through the Starbucks window, Jenny is texting in her car at the shopping center.
His brother's wife was also in on it, and the private investigator followed them as they left for their supposed trip.
(12:30pm) 1/17/2015: A man walked into Starbucks and is sitting next to Carly. Jenny has parked closer to the Starbucks, seemingly waiting for Carly to come out. The man could either be:
A stranger trying to hit on Carly
A random person sitting next to her since the seats are close to full
Zack or her own affair partner.

(12:38pm) 1/17/2015: The man left the Starbucks and headed on his way. Carly and Jenny have regrouped in the car. They've been talking for the past few minutes, no movement. Carly seems to be on edge, she keeps looking out the window. They know something we don't. This is intense.

(12:48pm) 1/17/2015: Still in the car…

(12:56pm) 1/17/2015: Still in the car. The PI is hundreds of yards away zoomed in on his equipment. He is not even in the same shopping center as them. He has slightly tinted windows so it would be hard for them to see him.

(1:02pm) 1/17/2015: They've pulled out of the shopping center, PI is tailing. Don't know where they're headed.

(1:15pm) 1/17/2015: Still driving. There's a bit of traffic so they haven't gone too far.

(1:23pm) 1/17/2015: Carly has been dropped off at a hotel. The hotel is a decent one, not a rusty motel but not crazy Vegas quality either. It's the common ones you see around like Hiltion, Hampton Inn, etc. Jenny is in the parking lot.

(1:26pm) 1/17/2015: Jenny has left the car and followed Carly into the hotel. They're either:
Going for food or
Meeting up with their partners

(1:27pm) 1/17/2015: PI thinks judging by the way they're moving, they won't be in there for long. This hotel has an iHop, Subway, Pizza Hut and a few other restaurants. They're most likely in for food.

(1:30pm) 1/17/2015: The PI is heading into the hotel to see what's up.
It took a little while for it to be clear what the two women were doing.
(2:00pm) 1/17/2015: Jenny and Carly were eating at a restaurant in the hotel. They're chatting, acting normally like nothing is up. The PI is sitting very far away and out of sight. They don't know he's tailing as they aren't acting nervous at all. A man walked by their table, said a few things and walked away. He was probably a service worker, as he had a tucked in shirt and all that jazz. Judging by the PI's footage, they're almost done with their food and cleaning up. I suspect they'll be heading out to the car. Jenny is constantly checking the clock in the hotel lobby. Her phone appears to be dead, or she doesn't want to use it to check time.
They decide to take the rest of their food "to-go" and pack up their items. They exit the hotel, the PI follows at a distance. They break into an all out sprint for the car, I don't know why. Carly is questioning Jenny as to why they're running towards the car. They hop in, and they're talking again. They both seem relaxed, no tension. We don't know why Jenny started sprinting towards the car.

(2:08pm) 1/17/2015: They've hit the road. PI is once again tailing their car. They're heading towards residential area, not many businesses or large buildings.

(2:12pm) 1/17/2015: Holy shit these U-turns. It's like they're trying to shake someone off their tail. They're on their way back to the hotel it seems. There is no way in hell they know about the PI, he's extremely far away. This isn't like the movies where the PI is a few cars down, the PI is at least a hundred feet away. Puzzling.

(2:15pm) 1/17/2015: Carly got dropped off at the hotel. Jenny has driven away and is now en route to the resedential area again. Carly was seen waving at Jenny as she drove away. Carly had a hotel key card as she entered the lobby, so she probably has a place to stay. Jenny handed Carly the hotel key card as Carly left the car. They must've already had a room key or got one before the PI could tail them in since he had to wait a small period of time to not look suspicious.

(2:22pm) 1/17/2015: Jenny met up at the front of a flathouse in a residential area and kissed a guy before she entered. It's Zack. Cheating confirmed. Carly seems to be clueless about the situation. PI snapped a shot of it, this is about enough evidence. PI might call it off for the day now.

(2:24pm) 1/17/2015: They're definitely unaware of the Reddit post. Jenny was careless as she entered the house, didn't try to hurry or anything. What a joke. I don't know why I had my hopes up that nothing was going on. I'm sad now.

(2:27pm) 1/17/2015: I'm really sorry for the abrupt update above. She dropped Carly off at the hotel, rushed back to the residential area and entered the house she showed Carly and kissed Zack. She didn't try to cover her tracks, no zig zags, nothing. I expected a build up of some sorts, not a quick confirmation like this…

(2:31pm) 1/17/2015: FUCK. Carly texted my brother about Jenny. So my brother knows, Carly knows, I know. They didn't know I knew, so my brother just told me (text). I need them both to shut up about this and I need to act surprised when one of them call me. In the last 15 minutes everything has come crashing through the roof.
IF JENNY FINDS OUT I KNOW, THIS IS WHOLE EVIDENCE COLLECTING THING IS RUINED. I need a way to tell them to shut up without giving away what I'm doing. Advice guys pls I'm counting on you all.