We all try to be nice to people, even when we don't have to be. For some reason, we believe that kind gestures should be implemented no matter where we are or what we're doing. But, in reality, some kind gestures are f*cking obnoxious and annoying—to everyone. While we think we're doing "good," we're actually just pissing people off. Reddit users shared those "kind gestures" we all do that in reality, are obnoxious ASF. Maybe you should check yourself before you piss everyone off.
1.
Yielding in traffic when you have the right of way.
2.
When people feel compelled to eat with me if I'm eating alone. Where did this notion come from that it's sad to eat alone? I like it, it's peaceful.
3.
When people try to be helpful by grabbing heavy items I'm carrying out of my arms without asking me first. I appreciate the sentiment, but it throws off the balance of all the other heavy objects in my arms.
4.
When you've just gone through a rough time and people try consoling/one-upping you by telling their hardship story.

Let me wallow in my own misery please.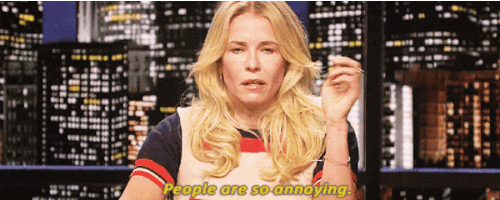 5.
Breaking the order of how things should move in order to give someone the ability to go first. Now you are just confusing people and wasting time.
6.
So I walk with a cane and I can't lift much, however when I'm insisting that I CAN do a particularly small thing it really upsets me when people insist on doing it for me anyway. It makes me feel weaker and embarrassed. Seriously, offer people with handicaps help, of course please do that, but if they are insisting that they are fine then please let them do that thing they are capable of; for me it makes me feel just a little bit more empowered.
7.
When someone is walking behind me & they push the button to make the automatic door open right as I'm trying to go through it. Thanks, now I have to wait while this slow-ass door opens when I could've just quickly opened it myself.
8.
When passengers offer to give directions and basically force others to not use the GPS, and then they don't even give the directions properly (like they get distracted and then tell others at the last possible second to dive bomb a turn because they were in the wrong lane to begin with).
9.
People being given pets as a suprise gift for Christmas or a birthday. I'm sure many of them will have a good home nonetheless, but some of them will end up in situations that are not fully thought-out with people who may not be up to the task of being a responsible pet owner because they either never had a say in it or view pets as toys.
10.
Receiving birthday or Christmas gift from loose acquaintance, thus creating cycle of guilt or undesired effort.
11.
"Sympathetic" Valentine's Day cards.

The only thing worse than knowing that no-one is attracted to me is knowing that someone pities me. Not having anyone be attracted to me is fairly easy to live with. Being pitied puts a dent my self-pride.
12.
People saying "these are about your size aren't they?" and giving me a big bag of clothes, like yeah, thanks mum but nothing is my style and now I'm stuck with a big bag of stuff you should've taken to the charity shop.
13.
Not telling me something to protect me. Drives me crazy.
14.
Holding the door for me but from the inside of the doorframe so I have to like… scoot by them butt-to-crotch style.
15.
When you're the quiet one in a group and somebody points out in front of everyone.
16.
One time a mystery neighbor salted my steps. The steps really didn't need it – I had removed any snow/ice with a shovel. But the salt (which I initially didn't realize was there) hurt my dog's paws.
17.
i wont say any specific gesture, but people who do something "kind" without asking and then get offended when you dont act thankful enough

i didnt ask you to do it, i didnt want you to do it and you only made the situation more complicated by doing it, dont just assume everyone needs your help
18.
akes a single bite of my burger

Waiter: "HEY THERE IS EVERYTHING ALRIGHT WITH YOUR MEAL??"

Me: difiajfufhwjcijdbabicosoakxncuiw
19.
Back in high school the teacher who taught sociology would sometimes tell his class to "give someone who looks lonely a high five" or "compliment someone who looks sad." So some days I , being the depressed, socially anxious kid with no friends would get over fifty high fives in one day, or 23 compliments on my hair when it was just put up in a ponytail. The gestures were unbelievably shallow every time and they never cheered me up; they made me feel looked down on.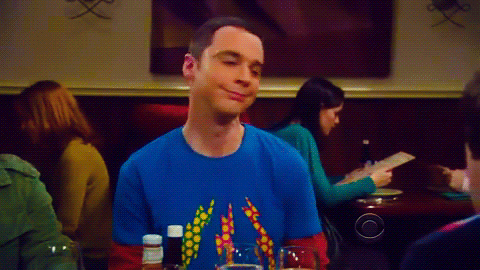 20.
When I'm stuttering and someone says "take your time." It puts more stress on me to complete the sentence and makes me stutter even more.
21.
People taking over a task and doing it for you without request. "I didn't ask you to scan my items in the self-checkout for me. I asked you to unfuck the scanner so I could continue with the task."
22.
i absolutely hate being asked "how was your weekend" every single Monday in the office for the rest of eternity.
23.
A random stranger telling me to smile. Like what am I, window dressing for your world? I have RBF even when I'm in a good mood, but the easier way to irritate me is to tell me "Hey, smile". Like I don't know you and fuck off, you don't know what's going on in my life.
24.
People waving each other on in traffic. Especially people at a 4 way stop that dont know when theyre supposed to go so they wave everyone else on. I dont see that as a "kind" gesture really, more of a "I have no idea what Im supposed to do" kind of gesture.
25.
Being thanked for my service when people find out I'm in the military.

I'm a sub-par Marine and have done nothing note worthy.
h/t: Reddit.