Thanks to the never-ending nightmare of the coronavirus pandemic millions of people have now been stuck indoors for over three and a half months. And with bars closed nearly everywhere former barflies are getting creative with their drinking. After all, when you can't go out you have to learn how to stay in.
While many people are drinking on their stoops or in their yards one couple in England has taken things to the next level by having their very own pub built in their backyard.
The Crabtree family, from Wigan, in the U.K., hired Octavia Chic to build them the drinking shed of their dreams and the results are amazing.
The construction and final result of the backyard watering hole was documented in photos shared by Octavia Chic on Facebook.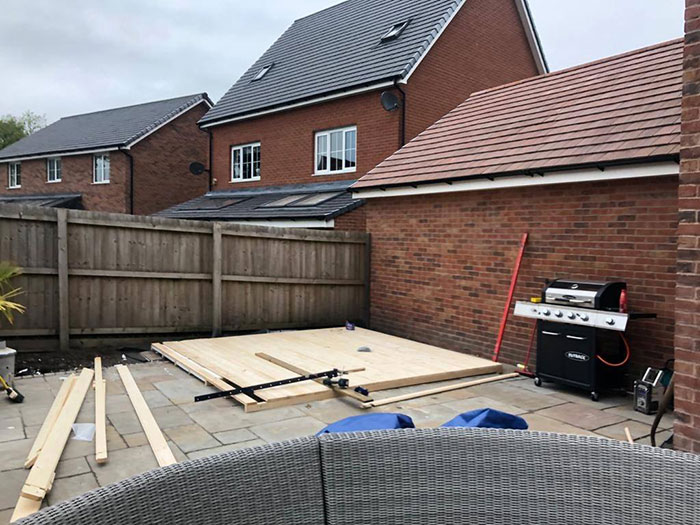 It's a modest space but the final result was anything but modest.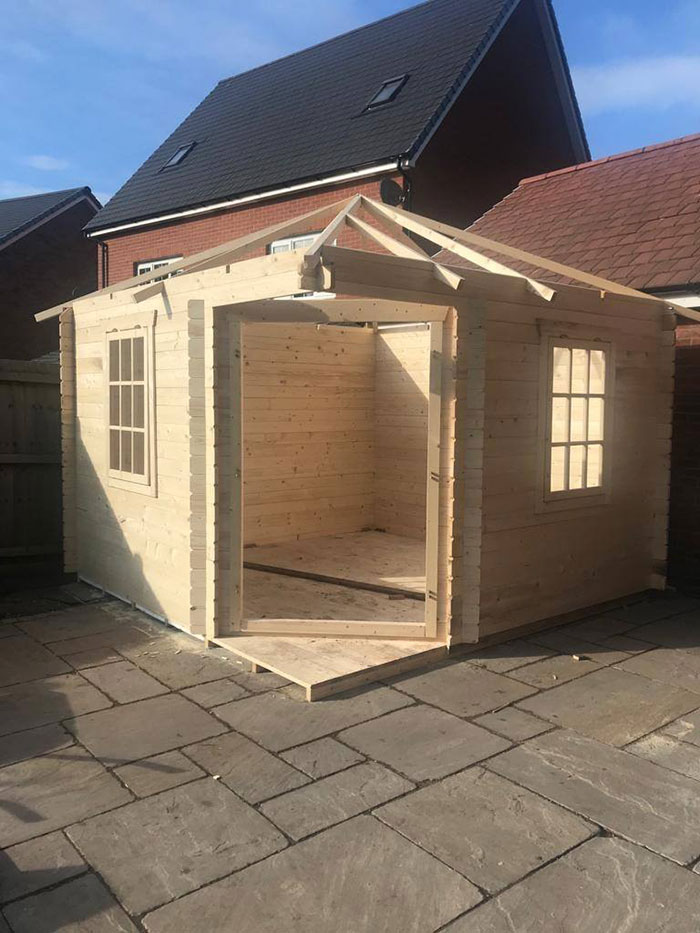 Appropriately, the Crabtree family dubbed their new pub "The Drunken Crab."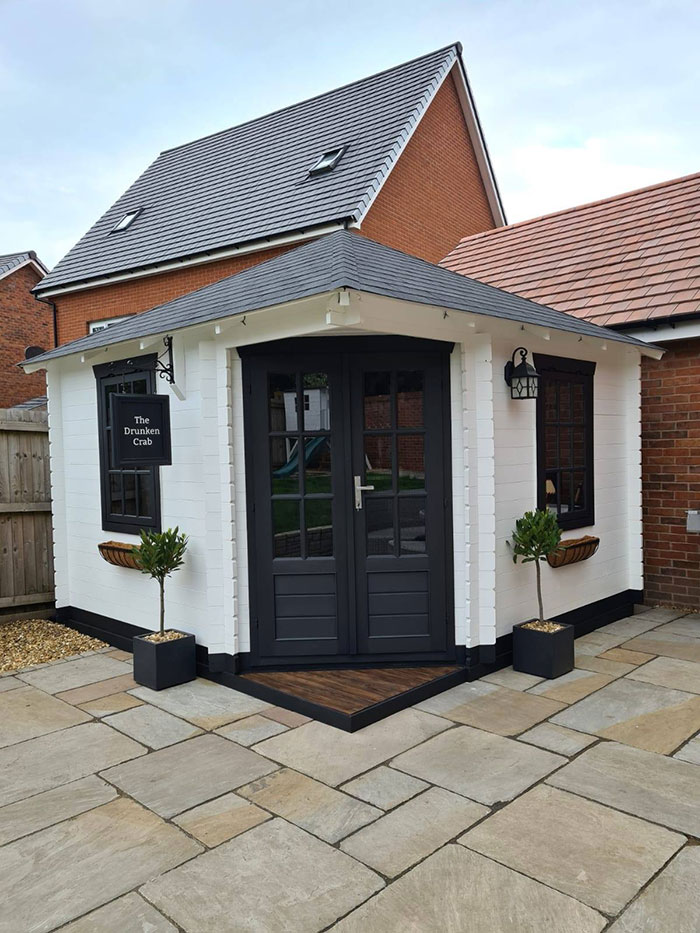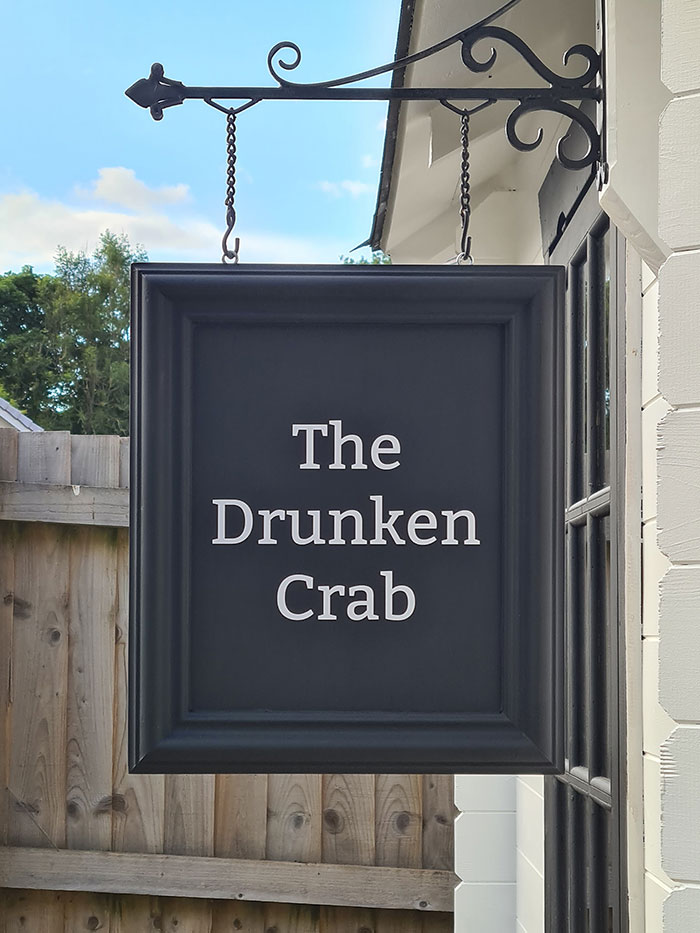 If you're not thirsty when you start looking at these photos, you will be crying out for a lager by the time you're done.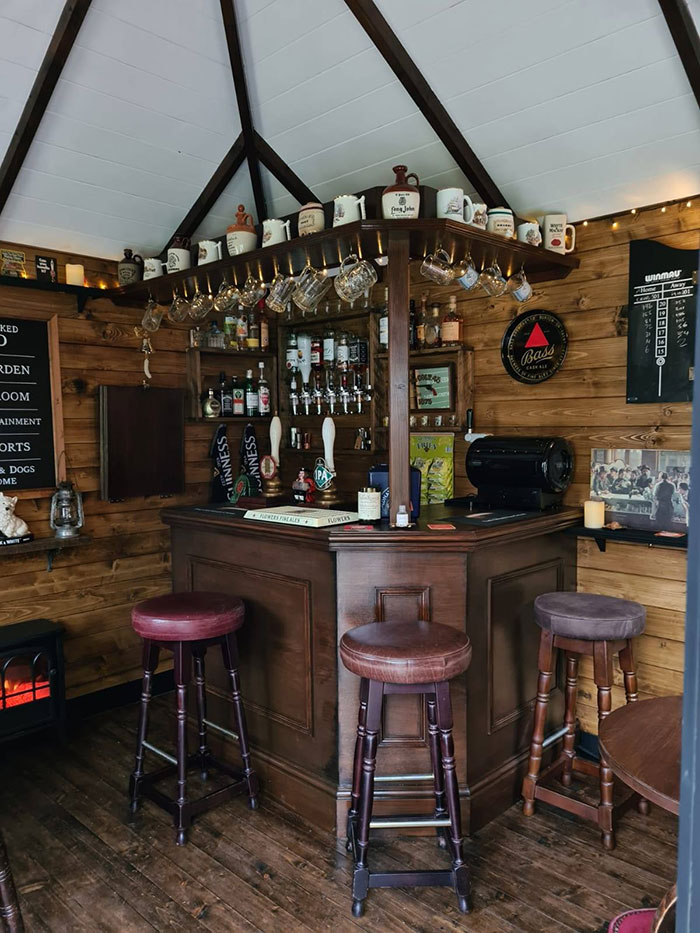 The mini-but-mighty at-home bar boasts exposed beams, leather-upholstered barstools, and of course plenty of booze on tap.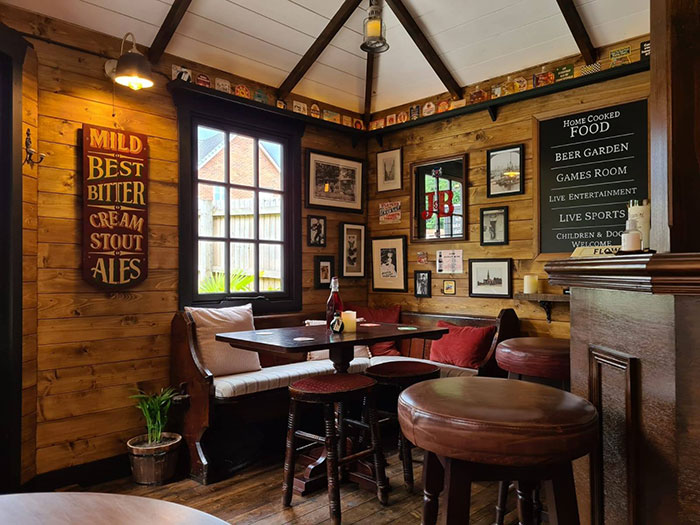 Frankly, the place looks classy as hell.
It even has (an electric) fireplace for that cozy pub ambiance.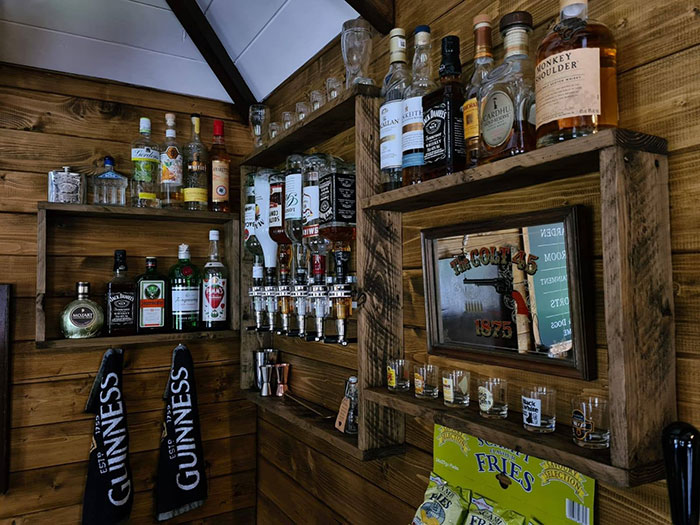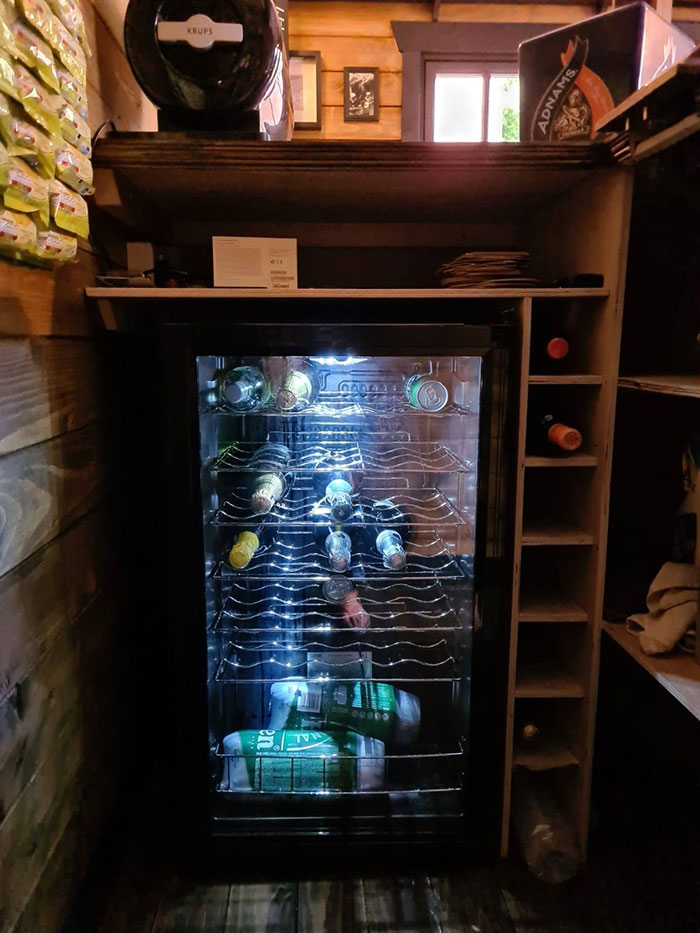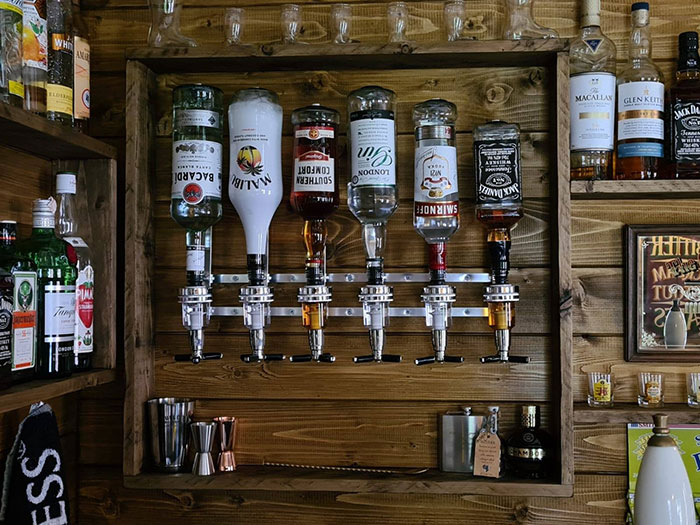 Ok this place rules.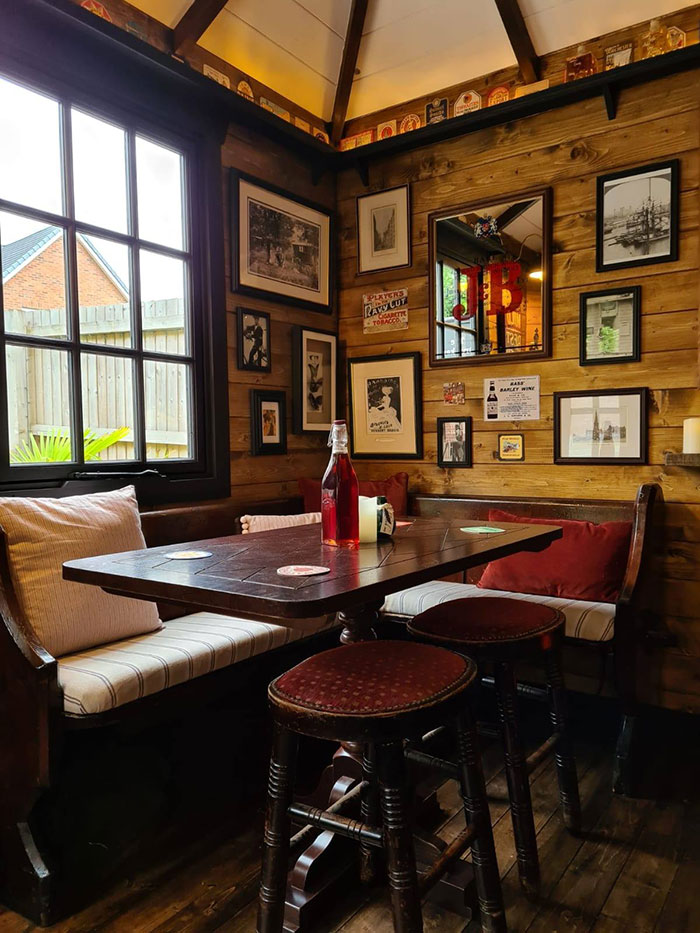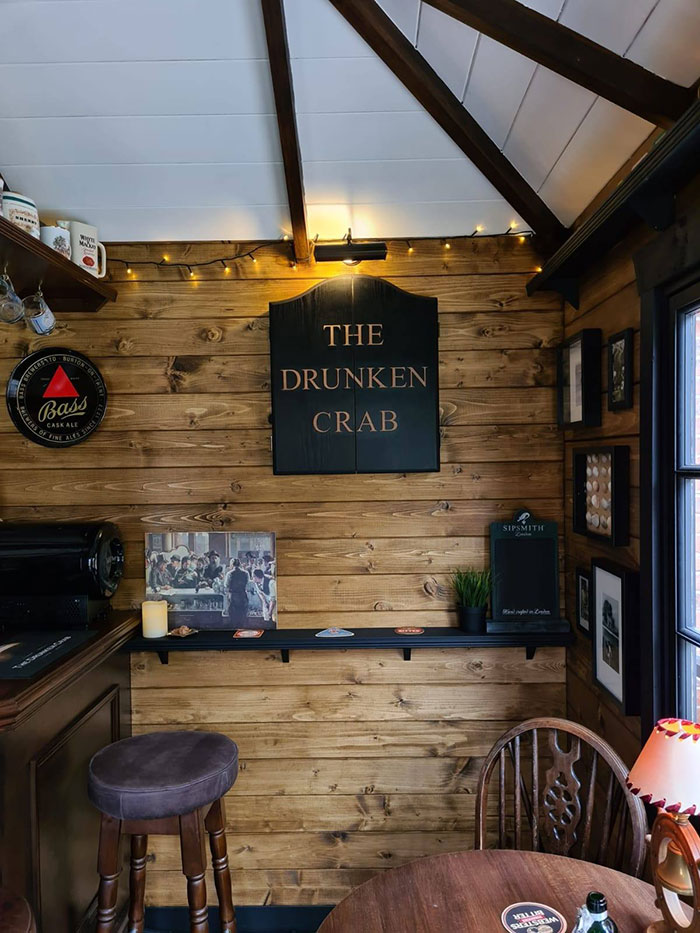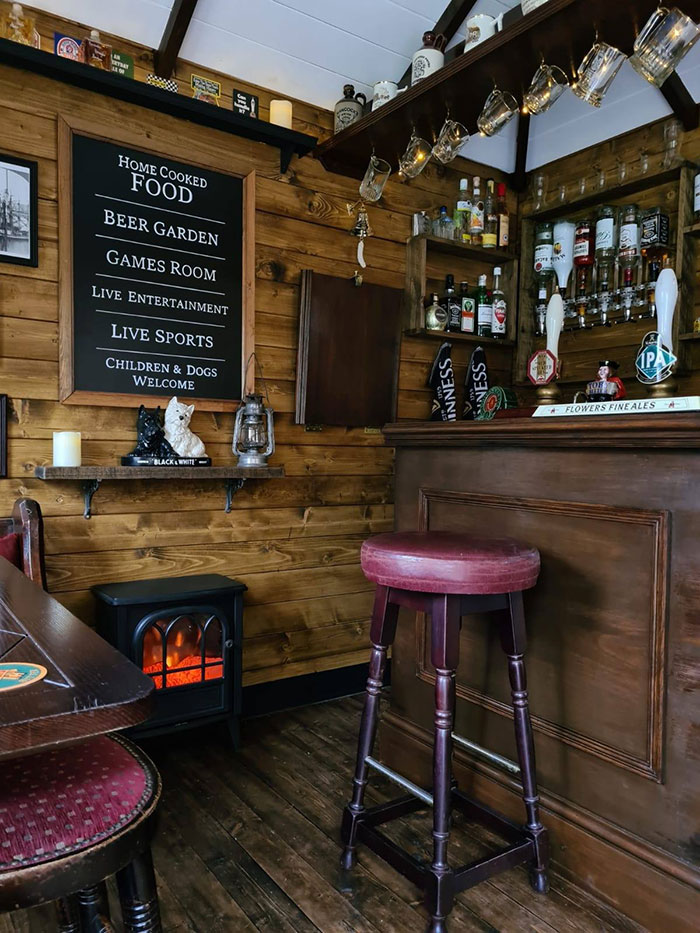 The attention to detail and meticulous decorations make it feel like a much larger space than it is.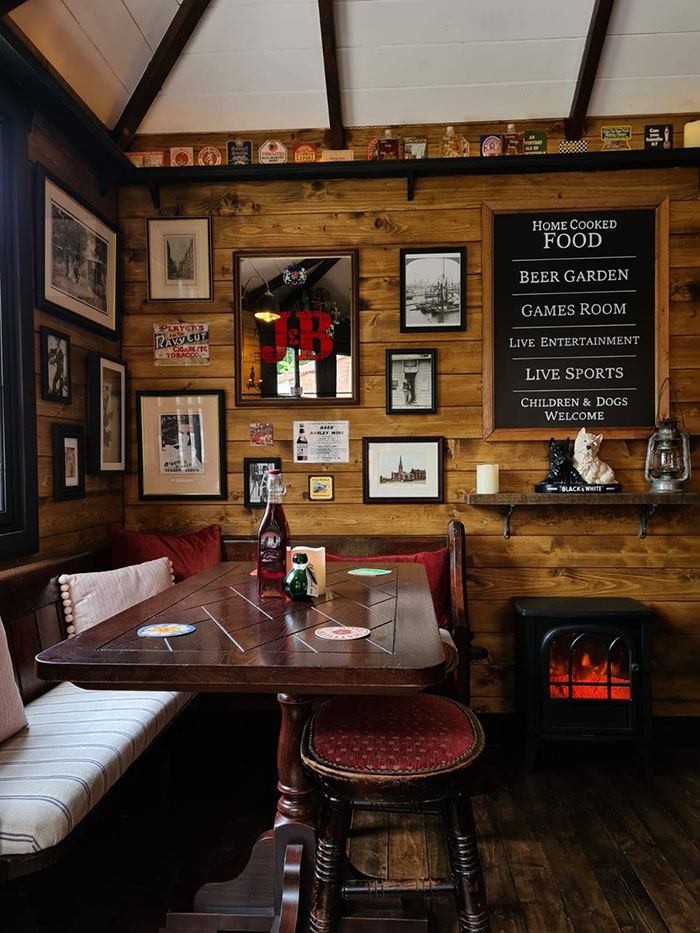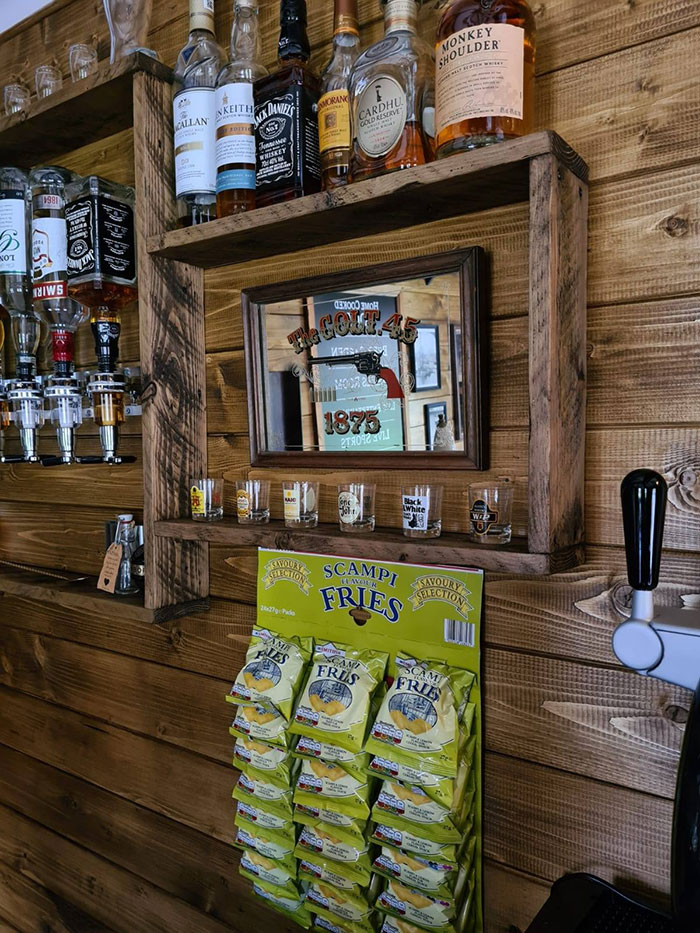 It's hard to believe that the construction only took three weeks.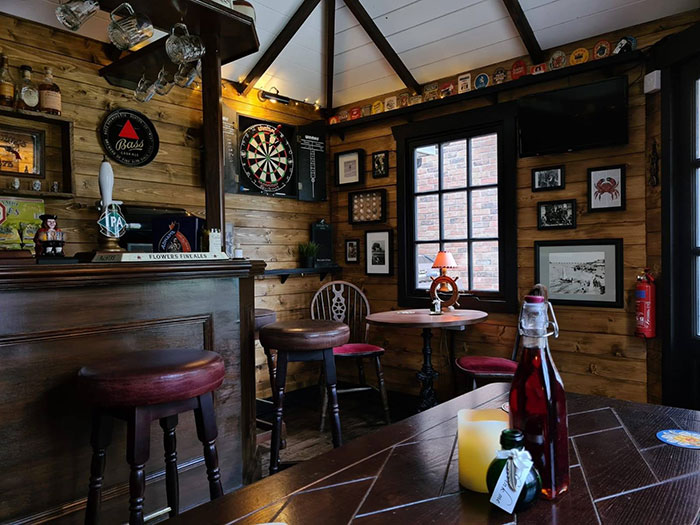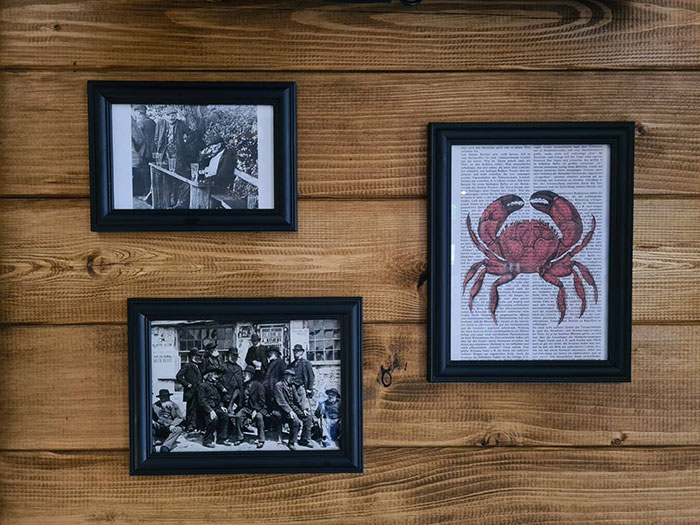 Best of all The Drunken Crab is so lovingly built and conceived that it truly feels like a real pub. They've got the setup and atmosphere just right.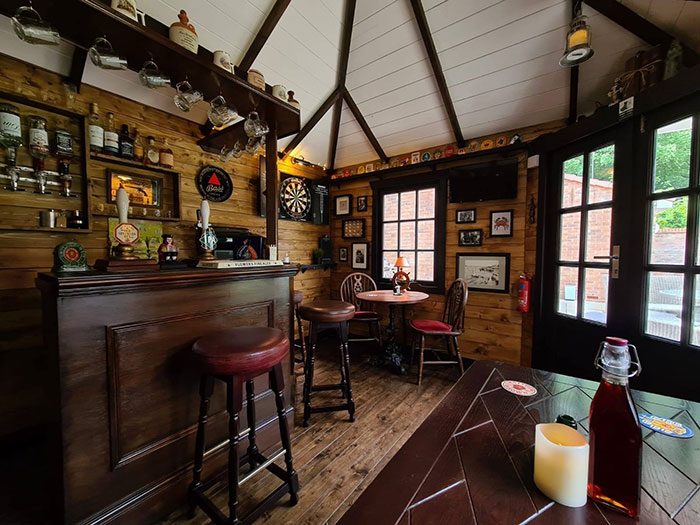 The Crabtree family may never return to their house again. After all, home is where the heart is.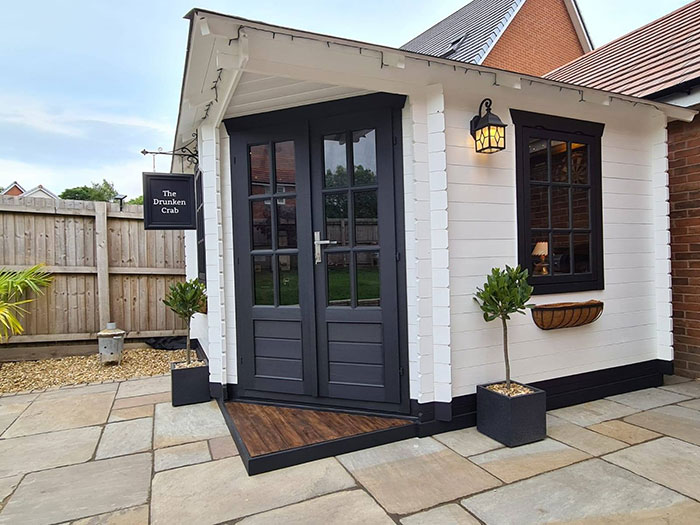 More Pics & Memes You May Or May Not Enjoy: