Sometimes it's hard to know what men are thinking. It's hard to get them to open up about their feelings unless you really force them to open up, which is why Reddit pages like AskMen are so useful to do the hard work for us. Someone asked the question, "what's the cutest thing your wife or girlfriend does that the world should know about?" The responses are all pretty adorable.
See! Men really do notice all the cute things their partners do, sometimes they just have a hard time expressing it. I'm definitely taking notes to casually pull off a few of these adorable moves at some point.
If only there was an AskMen question that was just "are you mad at me?" or "would you still love me if I randomly shaved my head?"
---
1.

2.

3.
4.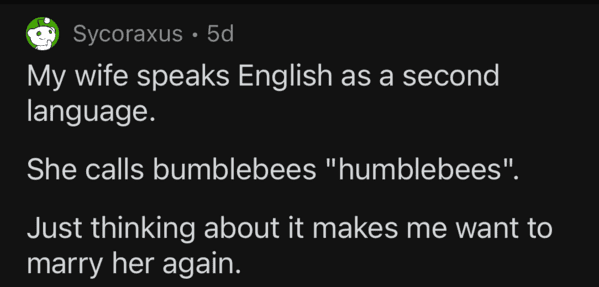 5.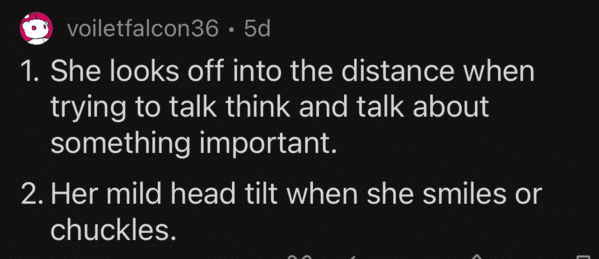 6.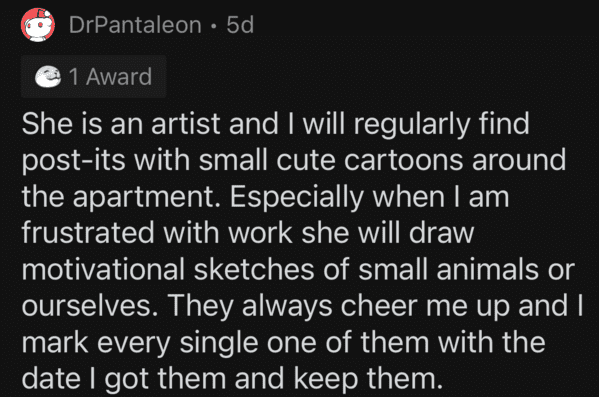 7.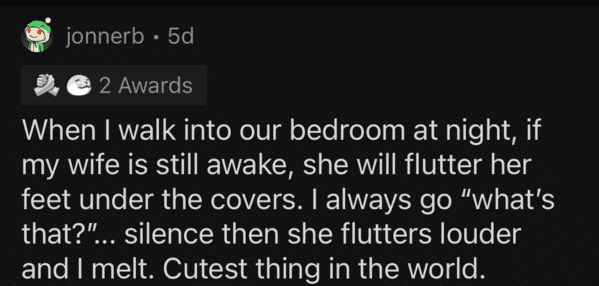 8.

9.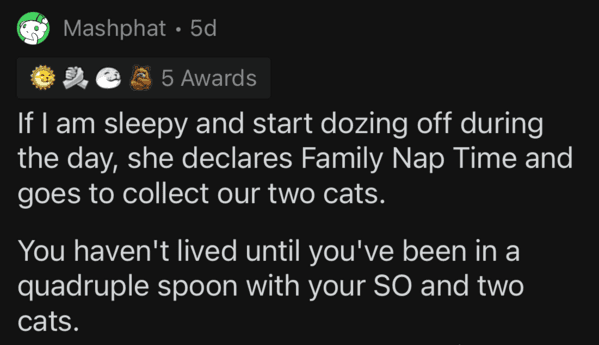 10.
11.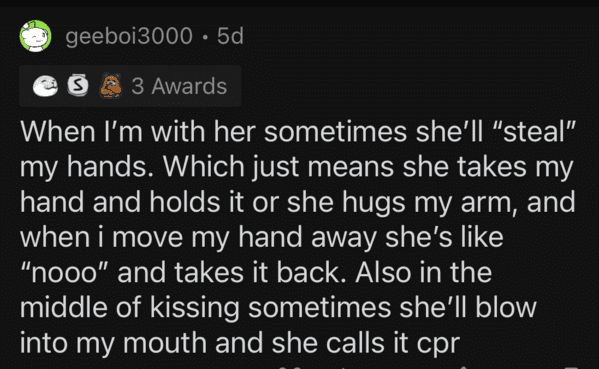 12.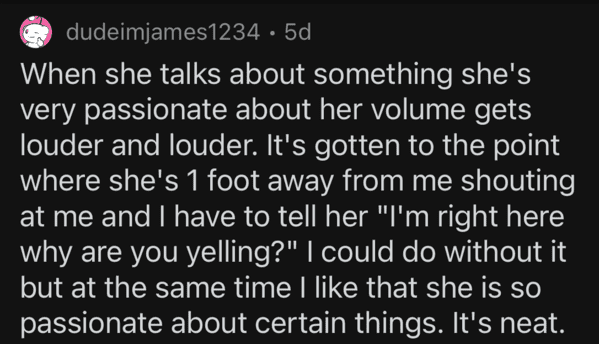 13.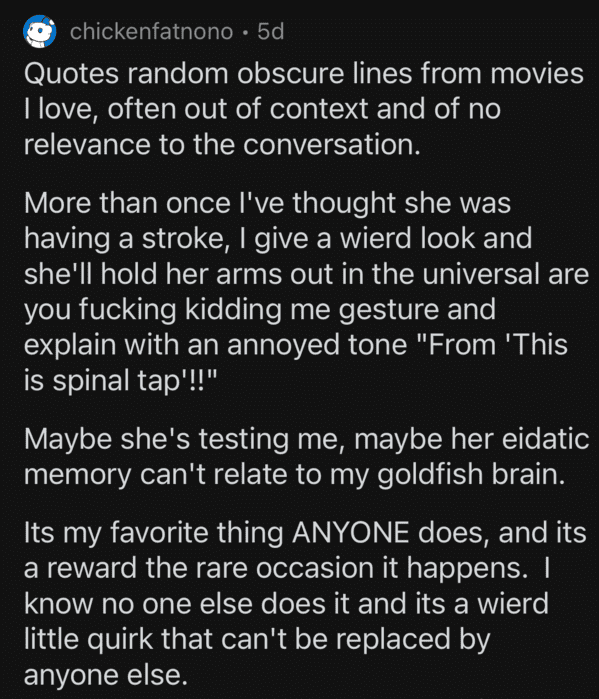 14.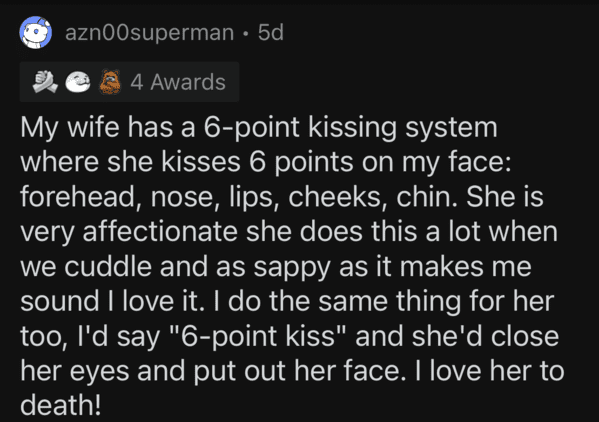 15.
16.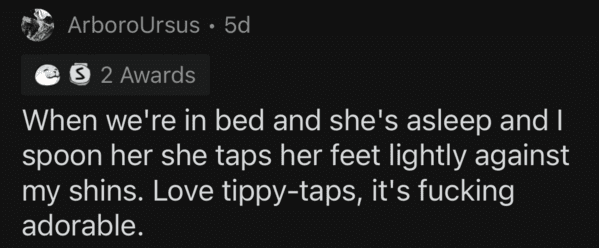 17.
18.

19.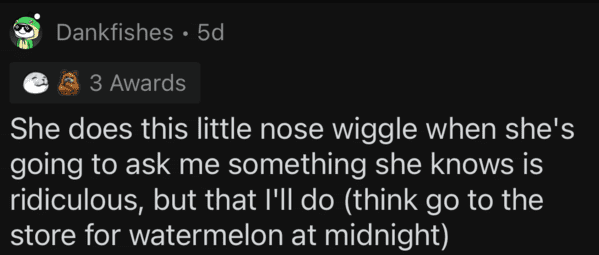 20.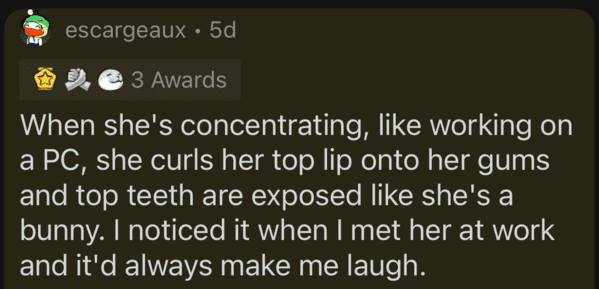 21.
22.

23.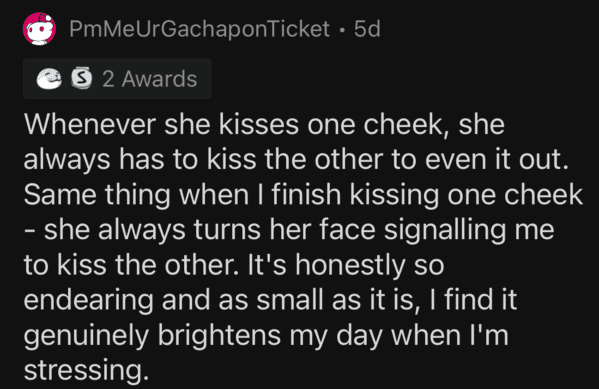 24.

25.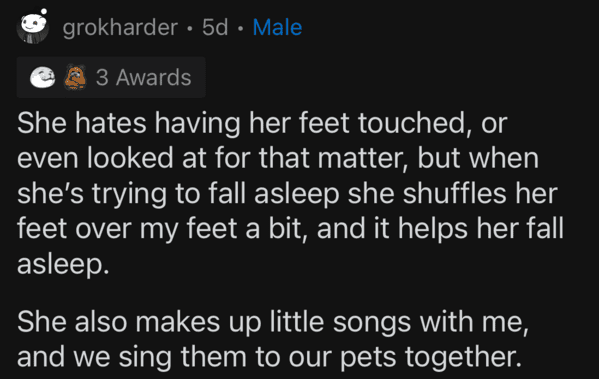 26.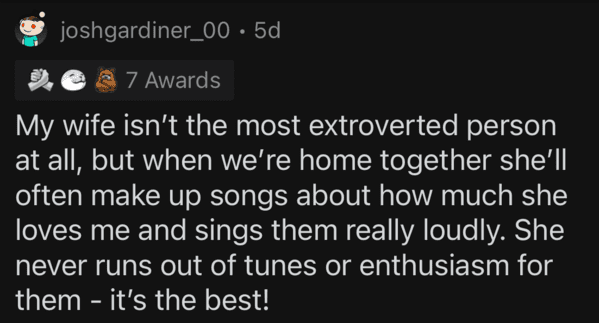 27.
28.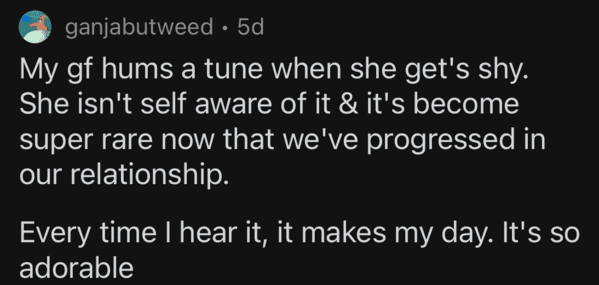 29.
30.