Well, here we are stuck in Winterfell in the middle of one cold ass winter.
All of our favorites are finally back together—defining the saying of "wish it were under better circumstances."
We're just hours away from the Army of the Dead marching on Winterfell and everyone is trying to get their "last hurrah" in. So, brace yourselves, we got some sex, betrayal, and a lot of nervous stares.
1. If they don't open with Bran Stark and Jaime's conversation, I'm calling my lawyer.
2. OH! WE'RE OPENING WITH DANY VERBALLY B*TCH SLAPPING JAIME? OKAY LET'S GET RIGHT INTO IT, Y'ALL.
3. Yes, sis, show him he's a king slayer, not a queen slayer.
4. Jaime, you looked washed up. Guess that's what you get for sleeping with your twin sister for years.
5. Tyrion are you really shocked that your sister lied? After all these years? After she tried to have you killed? Come on brother, come on.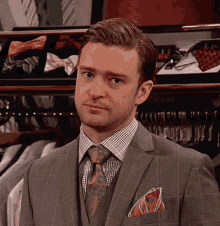 6. Dany with the one-two jab. Looks like a full-on knock out for the Lannisters.
7. "THE THINGS WE DO FOR LOVE." That's what Jaime said to Bran when he threw him from a f*cking window.
8. Bran Stark, you savage. I think like you with less emotion, you creepy little f*ck.
9. Brienne, sit your sorry ass down. Jaime already turned you down for Cersei not once, not twice, but every time.
10. Dany looking at Sansa like girl, what the f*ck are you smoking?
11. Jon's stuck in between his lover and his sister (or, his aunt and his sister?)
12. Grey Worm giving Jaime back his sword looks like a father sending his daughter off on a date with a guyhe'd rather take out back and slap around.
13. Arya and Gendry are painful to watch. JUST KISS ALREADY.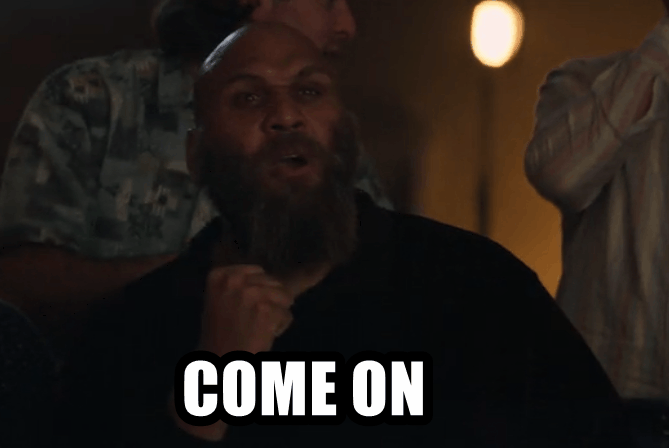 14. Arya—GO OFF SIS. YOU SHOW HIM YOU KNOW DEATH. YOU KNOW DEATH WELL GIRL.
15. Finally—the Jaime/Bran convo I have been waiting 8 seasons for.
16. Bran's demeanor every hipster who is invited to a party and completely ruins the mood with his "logic."
Bran: "How do you know there is an afterwards?"
Everybody watching:#GameofThrones #DemThrones pic.twitter.com/2G0sN5qCBJ

— lechole (@lechole) April 22, 2019
17. Is it me or did Jaime get fat? Like, really fat?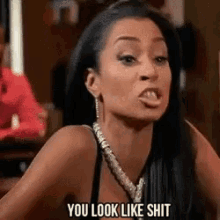 18.Tyrion spitting nothing but facts.
19. "I've always dreamt I'd die in my bed at 80-years-old with a belly full of wine and a girl's mouth around my c*ck." A whole f*cking mood.
20. Is it me or does Jorah's love for Dany creep everyone out? Just me? Ok.
21. Sansa's got a good BDSM look going for her. Whips and chains excite me, too, chick.
22. I wouldn't mind seeing a Dany & Sansa ruled Seven Kingdoms. Not one bit.
23. "Men do stupid things for women, they're easily manipulated." Straight. FACTS.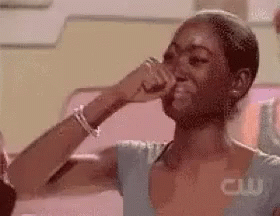 24. Are you still going to love Jon when you find out he's the heir to the Iron Throne, Dany?
25. Sansa, always protecting her castle. Like a true f*cking Stark.
https://twitter.com/zaynxstark/status/1120147960694751233
26. Yes Theon, this is the kind of content I'm here for.
27. Is that Gilly's sister???? Remember she said her sister had the same disease????
28. The army is coming before the sun comes up TOMORROW? TOMORROW?!? I'm not ready.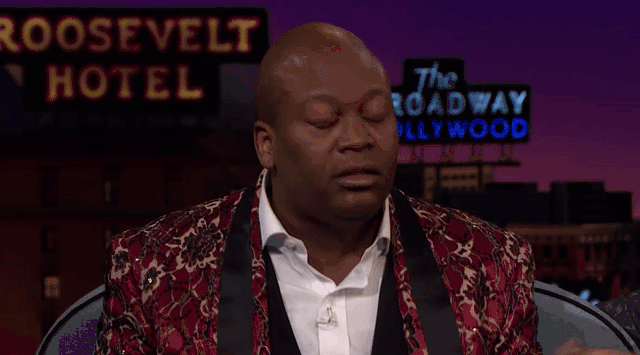 29. Look at all these people in the same room together. I'm freaking OUT. FREAKING OUT.
30. Bran Stark is going to sacrifice himself to grab the Knight King? Look at him being useful for once.
31. Is GreyWorm asking Missandei to grow old with him?
32. When did GoT turn into a f**king rom-com? So much romance, NOT ENOUGH KILLING.
33. Is that ghost?!? IS THAT GHOST?!?!?!?!?! GHOST!!!! GHOST!!!!! COME HERE BOY!!!!!
https://twitter.com/JonForKing/status/1120150920254447616
34. Sam has this newfound confidence I only have after 4 vodka sodas.
35. Tyrion, a bit ironic you wish your father was here even though you murdered him on the toilet.
36. If I don't find out what Pod did to those girls before the end of the season, I'll never forgive the writers.
37. Tormund, Brienne, and Jaime is the most awkward love triangle I've ever seen.
38. I high-key appreciate the friendship between Arya and The Hound.
39. Oh God, here we go with The Lord of Light. Spare me.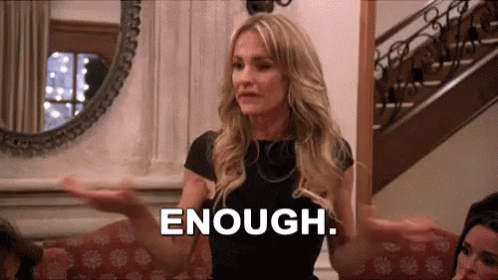 40. Arya JEALOUS of Gendry's women? Who IS SHE EVEN? How dare the writers make her into a stereotypical "jealous woman." I'm angry. Take this sh*t off my TV right now.
41. DID SHE JUST ASK GENDRY TO F*CK????
42. YESSSS ARYA GET AFTER IT!!!!
43. Telling every guy I hook up with from here on out to take his "OWN BLOODY PANTS OFF."
https://twitter.com/nocaplilbih/status/1120145878185123840
44. Maybe the Starks are the three-headed dragon…
45. I'm obsessed with Tormund's obsession with Brienne. It has been decided.
46. AWWW HE'S GOING TO KNIGHT BRIENNE.
48. WAIT WHY DID IT TAKE ME UP UNTIL NOW TO PUT TOGETHER THAT JORAH AND LYANNA MORMONT ARE RELATED? I'm sleeping on s*t. Hard.
https://twitter.com/maurice_mcgee/status/1120148130786414593
49. Is this what Pod did to the girls? SING TO THEM?
50. Oh is this it? Is Jon going to tell her?
51. Dany's about to lose it.
Daenerys after Jon told her he's the rightful heir to the Iron Throne #DemThrones pic.twitter.com/LiCCw8aKWg

— "Pass Me My YSL" 💁🏽‍♀️ (@Blac_Dahliaa) April 22, 2019
52. TELL HER JON, F**KING SAY IT.
53. AEGON TARGARYEN.
54. OH DANY IS PISSED PISSED.
https://twitter.com/PalkeshMishra/status/1120147342211133440
55. She ain't giving up the Iron Throne for anyone.
56. What you going to do, Dany? Kill your nephew? ARE YOU?
She's more concerned about his claim to the throne than the fact that she slept with her nephew #DemThrones pic.twitter.com/U6kmZlQMTp

— Ms. Stark- Queen of the North (@Msrey23) April 22, 2019
57. Oh, would you look at that, SAVED BY THE ARMY OF THE DEAD.
58. A whole episode without Cersei? What did I do todeserve this?!?
59. NOT ONE DEATH, AGAIN????? COME ON, I'M RUNNING OUT OF EPISODES HERE.
60. OH F*CK. SH*T'S ABOUT TO
GO DOWN

.
61. …..Next week.
62. Ughhhhhhhhhhh a whole f*cking WEEK?!?!?!?!?!?!?!?!?
Me anticipating next week's episode of #GameOfThrones #DemThrones pic.twitter.com/VajLgXlYzY

— B.A. WATSON JR. 🏳️‍🌈🖤 (@BAWatson93) April 22, 2019
63. Goddamnit!