Stripper-turned-rapper Cardi B always keeps things real. That's why when she suffered a wardrobe malfunction during a recent performance at Bonnaroo, she took the whole thing in stride and finished the show for her fans.
Cardi B performed at the Bonnaroo music festival in Tennessee the other night, and as you can see she was sporting a skin-tight spangled bodysuit.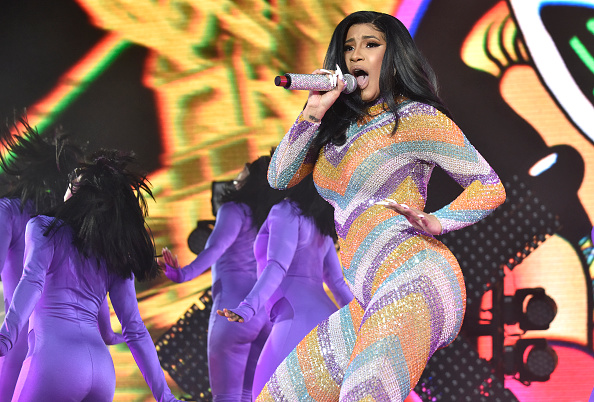 Unfortunately, mere minutes into her performance the bodysuit split up the back.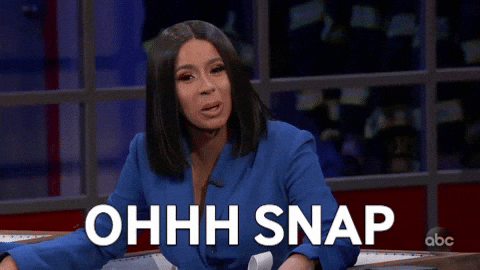 Because Cardi B simply cannot be stopped, she rushed to grab a cover-up—a hotel bathrobe—and finished the entire show for her fans.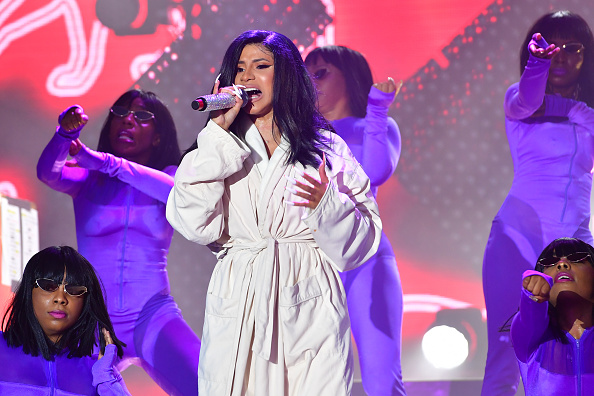 I repeat: She performed almost her ENTIRE SET in the sweltering Tennessee heat wearing a floor-length terry cloth bathrobe. That's dedication.
Even though they didn't get the full effect of a bedazzled Cardi B, people at the show were still thrilled and delighted.
i already had mad respect for @iamcardib, but somehow have even more? pic.twitter.com/GYkyUF93Rt

— Lena Blietz (@LenaBlietz) June 17, 2019
Cardi b's jumpsuit ripped during her show at bonarooo so she finished the set in a robe she stole from the hotel … an absolute icon pic.twitter.com/0sZh7ZJjcW

— john eboy (@johneboy96) June 17, 2019
our bathrobe queen @iamcardib before and after tearing a little bit of her outfit during her bonnaroo set pic.twitter.com/LYwsXcOnOC

— mitchell (@seriouslymbanks) June 17, 2019
Poor Cardi B man. Her outfit ripped at the show and she had to wear this fluffy robe in 90 degree humid ass weather. She's real as fuck for finishing the set with a sweaty weave lmao

— heisenfeeeeerg (@MaciFerg) June 17, 2019
Just check out the video:
cardi b in a robe at #bonnaroo is a mood. pic.twitter.com/mml3wdtHXv

— kellyn jo robison (@KellynJo) June 17, 2019
And let it be said forever and always—we stan a MF queen.