Unless you've been living under a rock, you've probably bumped into the Amber Heard / Johnny Depp defamation trial. A quick recap:
Heard first made allegations of abuse in 2016 when she filed for divorce and accused Depp of abusing her during the marriage. The pair eventually agreed to an expensive settlement with clauses meant to protect both Heard and Depp after the breakup, Heard continued to speak.
While Heard's 2018 Washington Post op-ed did not call out Depp by name, the actor is suing her for libel over the piece. In the op-ed, Heard alleged that Depp verbally and physically abused her during the relationship. Depp is seeking $50 million in damages.
Twitter user @drugproblem compiled a complete timeline of what happened. We rounded it up for you below.
images h/t: Bored Panda All images credited to drugproblem.
We start at the very beginning: meeting on the set of The Rum Diary.
Before Depp, Heard was dating Tasya Van See. She was accused of abuse in that relationship.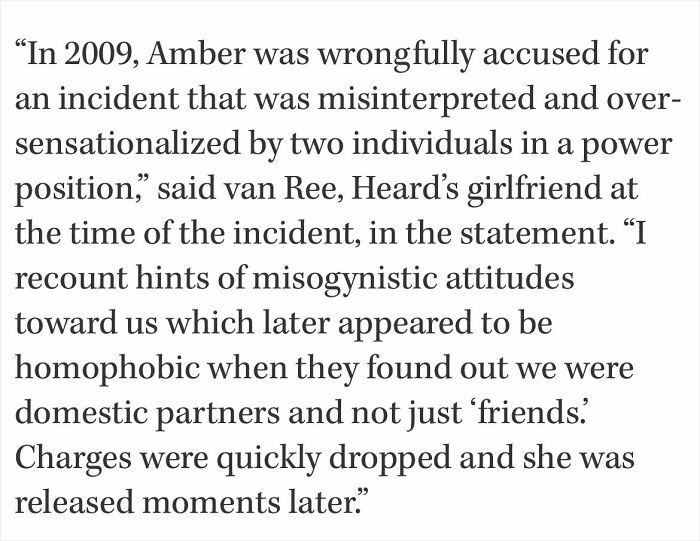 By 2012, both Depp and Heard had left their partners and started dating.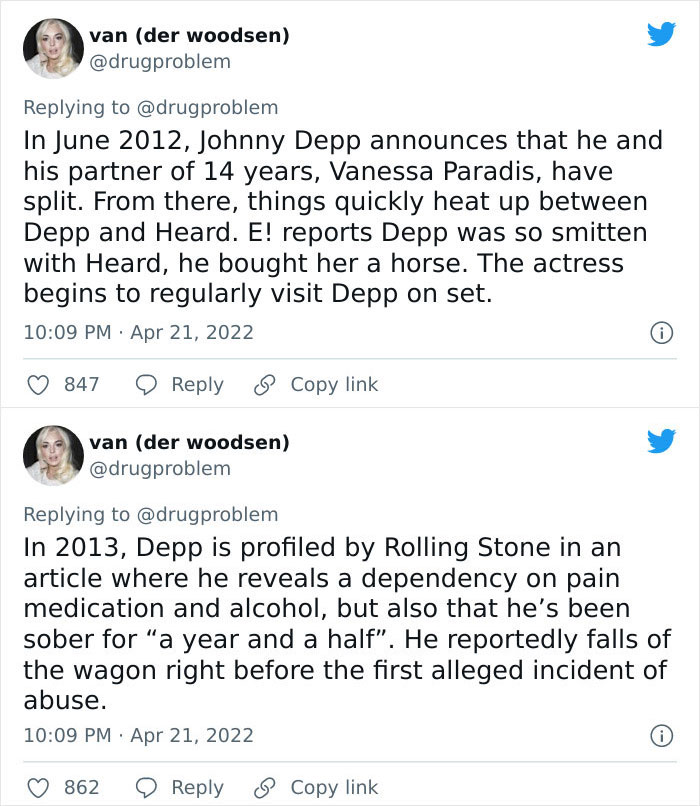 Heard makes her first allegation of abuse in 2013, saying Depp slapped her for joking about his Wino Forever tattoo. Depp denies it.
More allegations of abuse followed.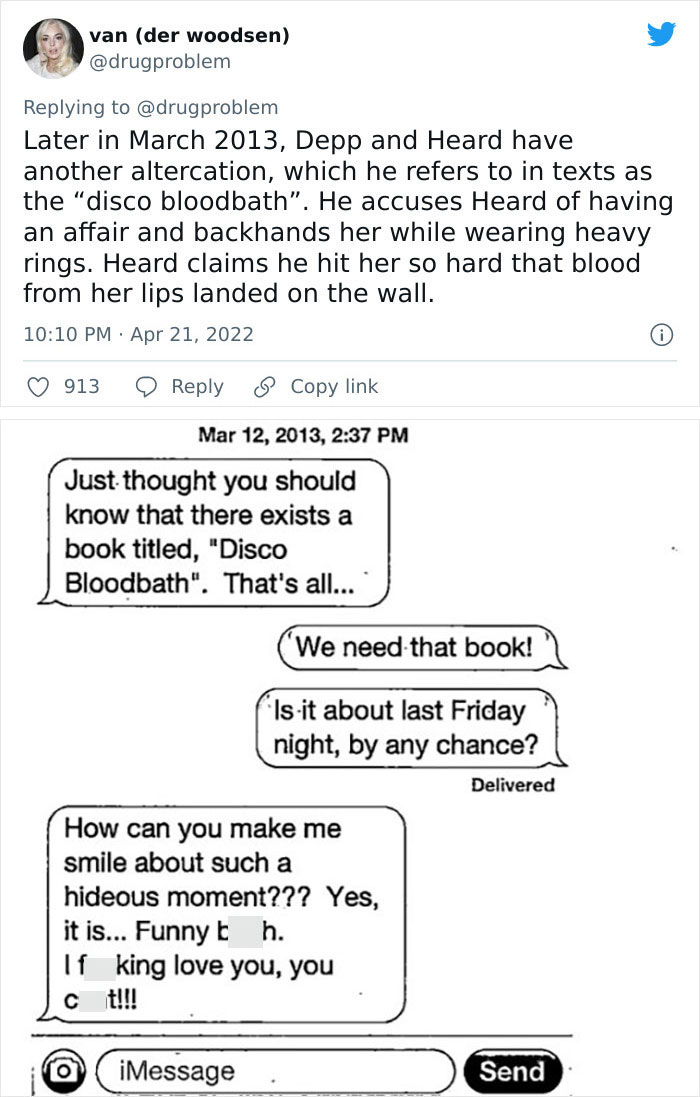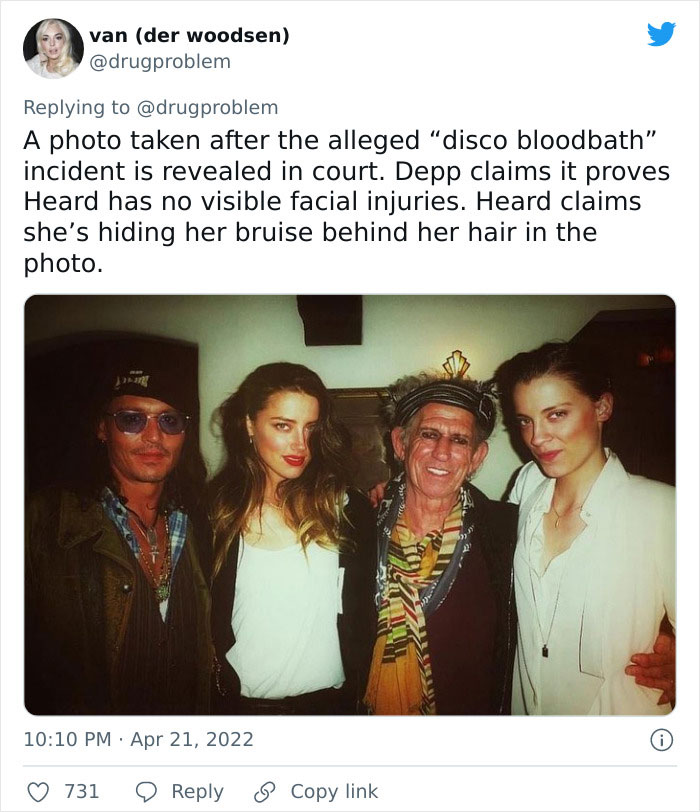 Heard tells her mother that Depp gets angry, but never gets physical with her. She notes that she is scared.
Another incident in 2013 in which Heard claims Depp becomes furious when someone is perceived to be flirting with her.
And then in 2014, they get engaged.
Depp's assistant seems to confirm that Heard's claim of Depp kicking her on a plane is true.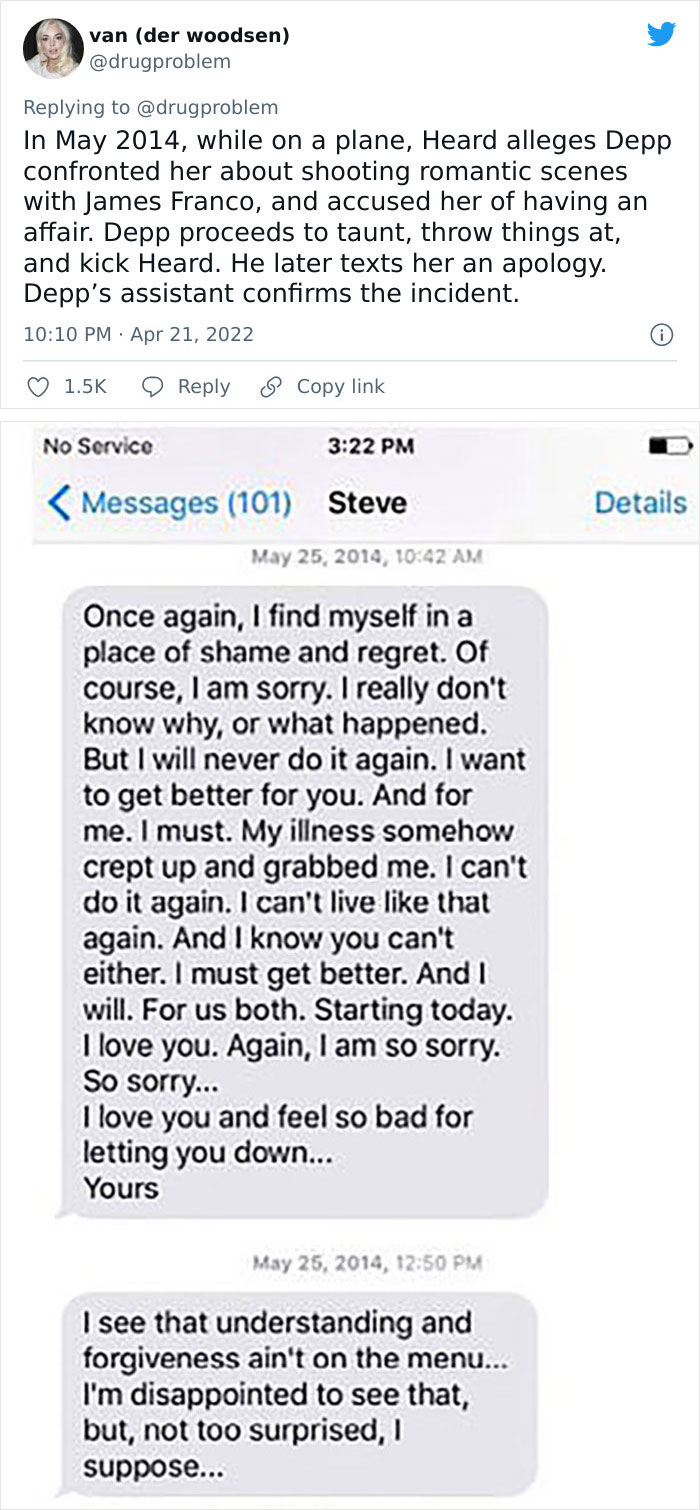 Both accused each other of abuse when Johnny went to his island in the Bahamas to detox.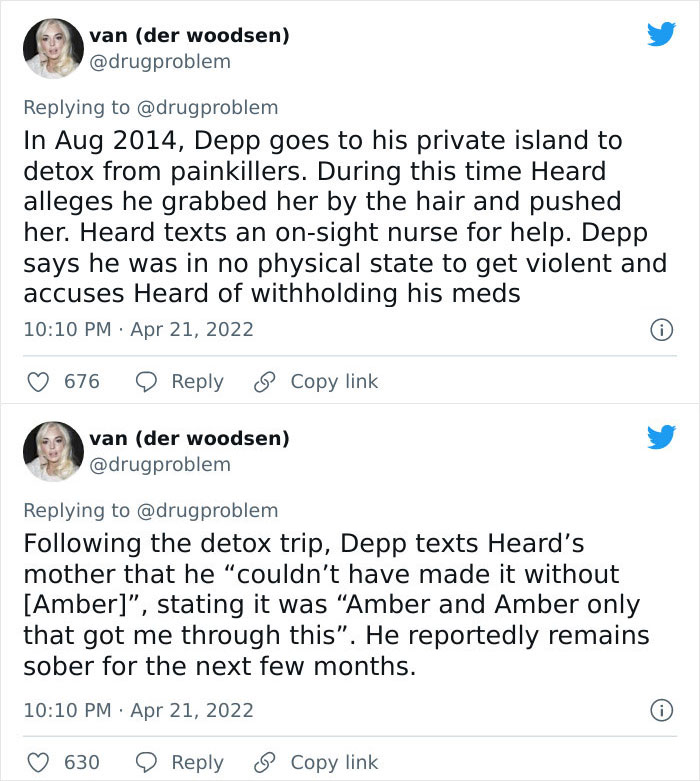 Another allegation of physical abuse, this time in Tokyo: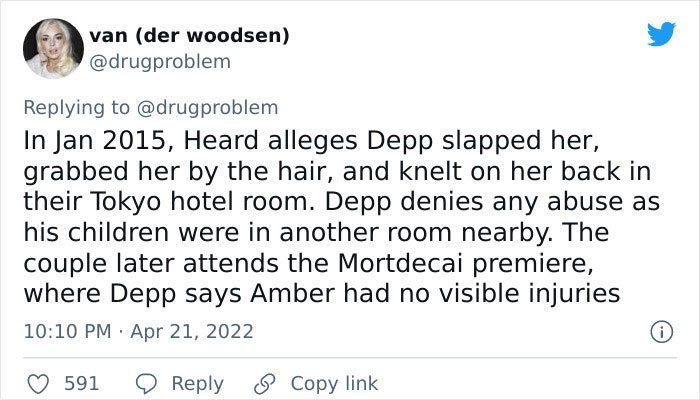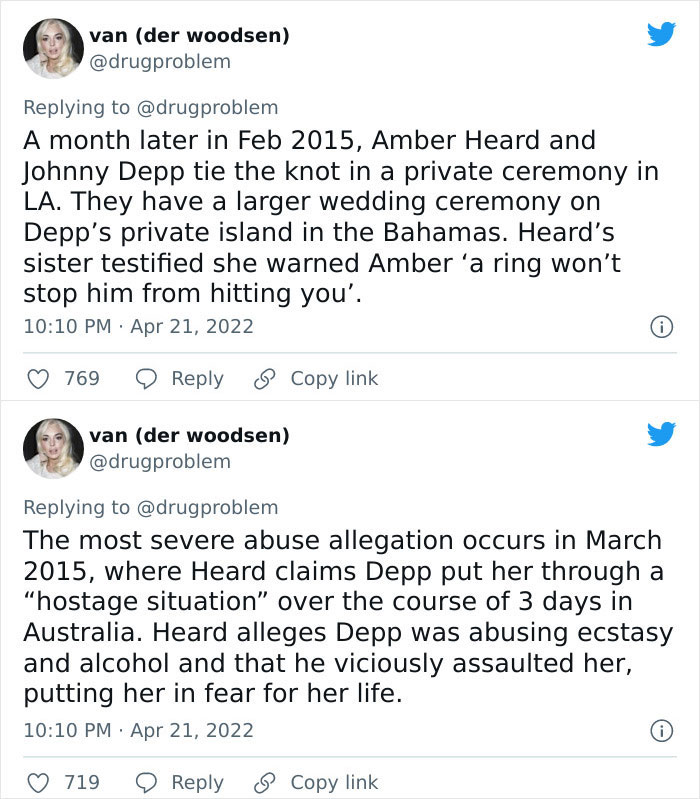 The abuse allegation of March 2015 is by far one of the scariest. The couple was in Australia and Heard has called the trip a "three day hostage situation". They both have differing accounts of how his finger was cut.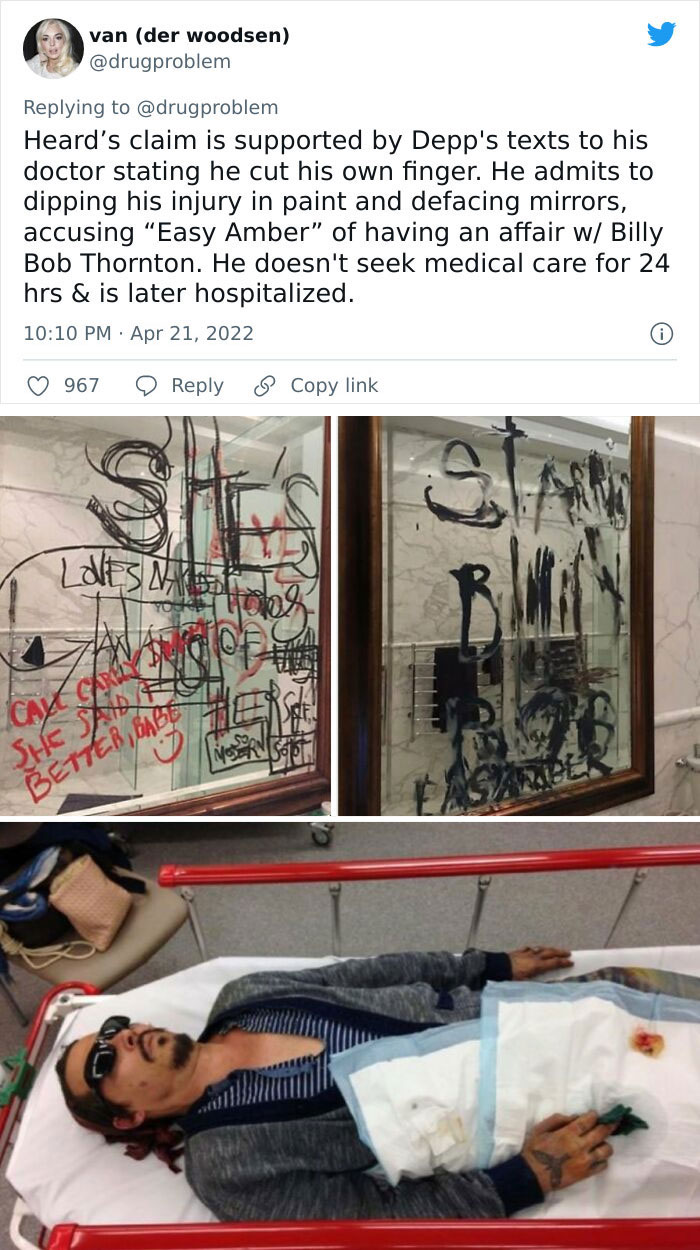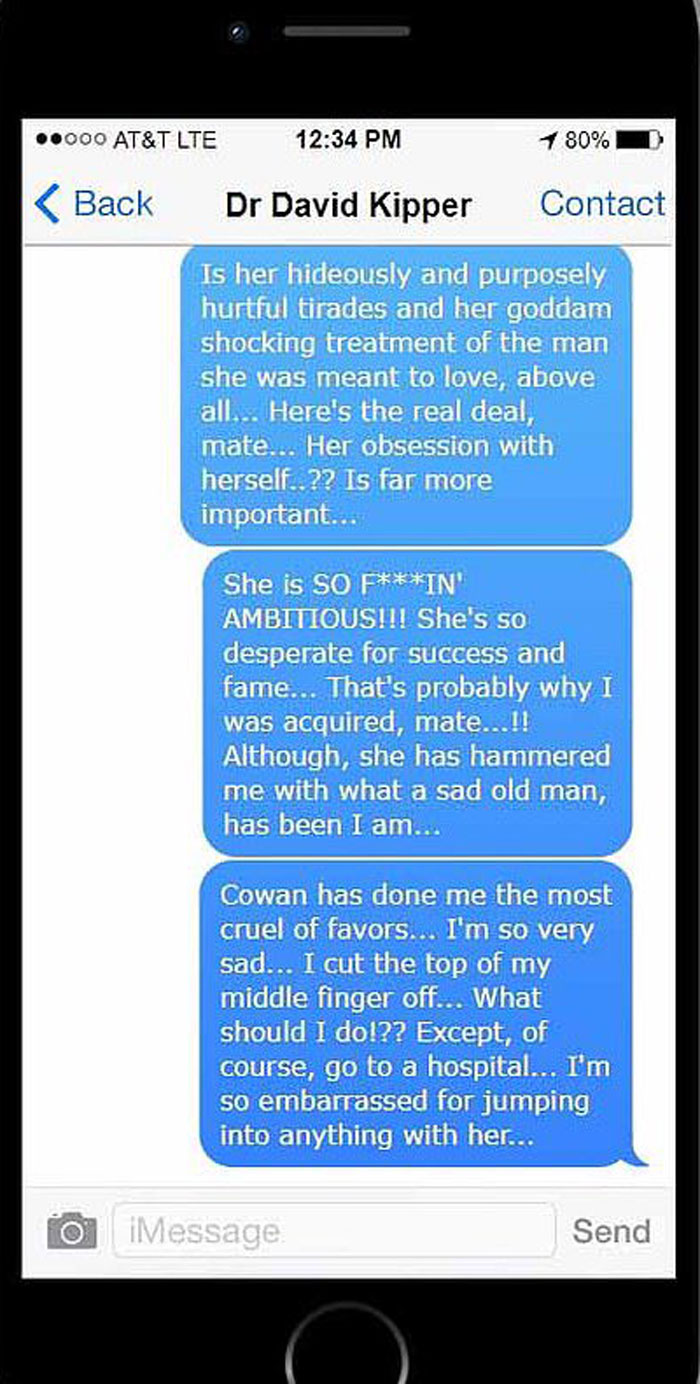 Heard's sister says she saw Depp's violence on March 23rd and that Heard hit him back in self defense.
There are also allegations of violence on their honeymoon, with Heard saying Johnny grabbed her by the throat and Depp claiming she hit him.

Heard provided images that reportedly show injuries from when Depp dragged her by the hair.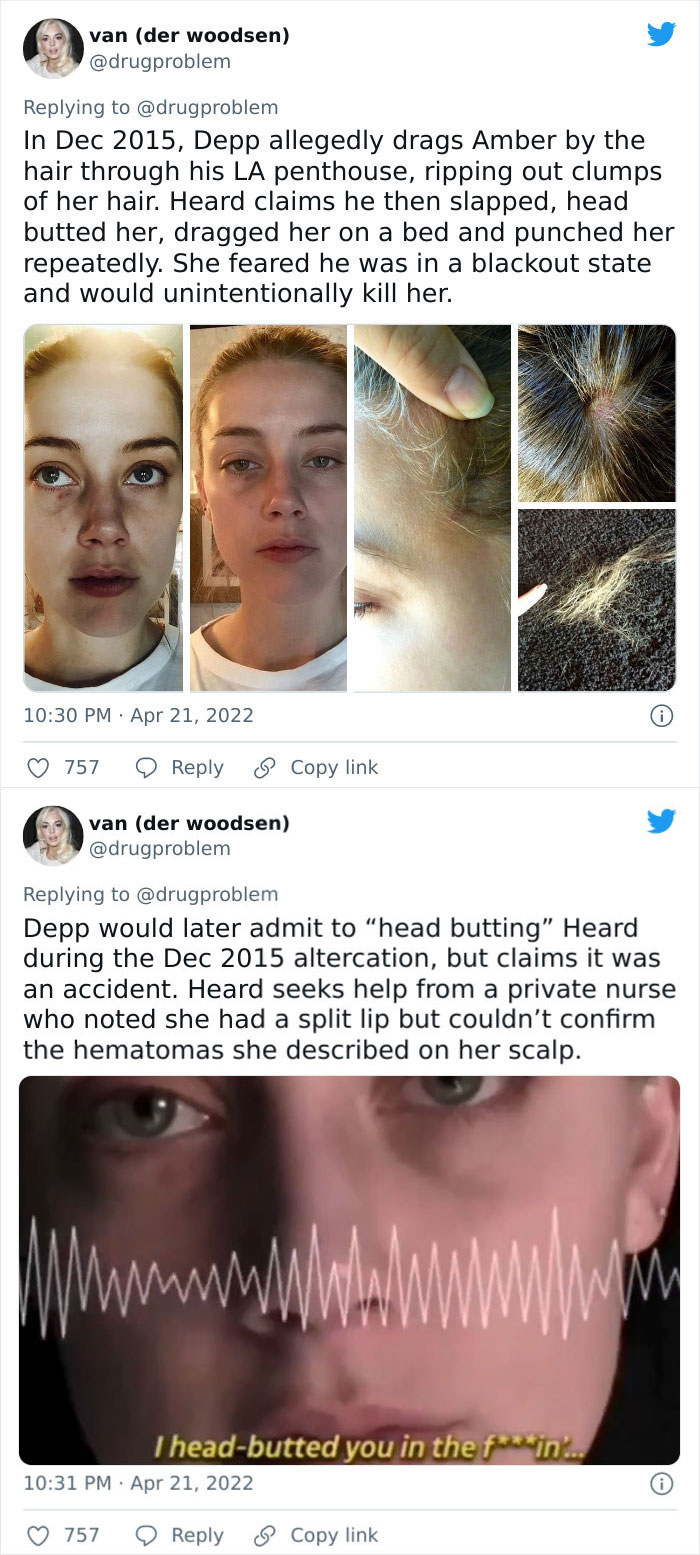 But in December of 15, Heard made an appearance on James Cordon. She looked uninjured, but her makeup artist saw bruises and hair missing.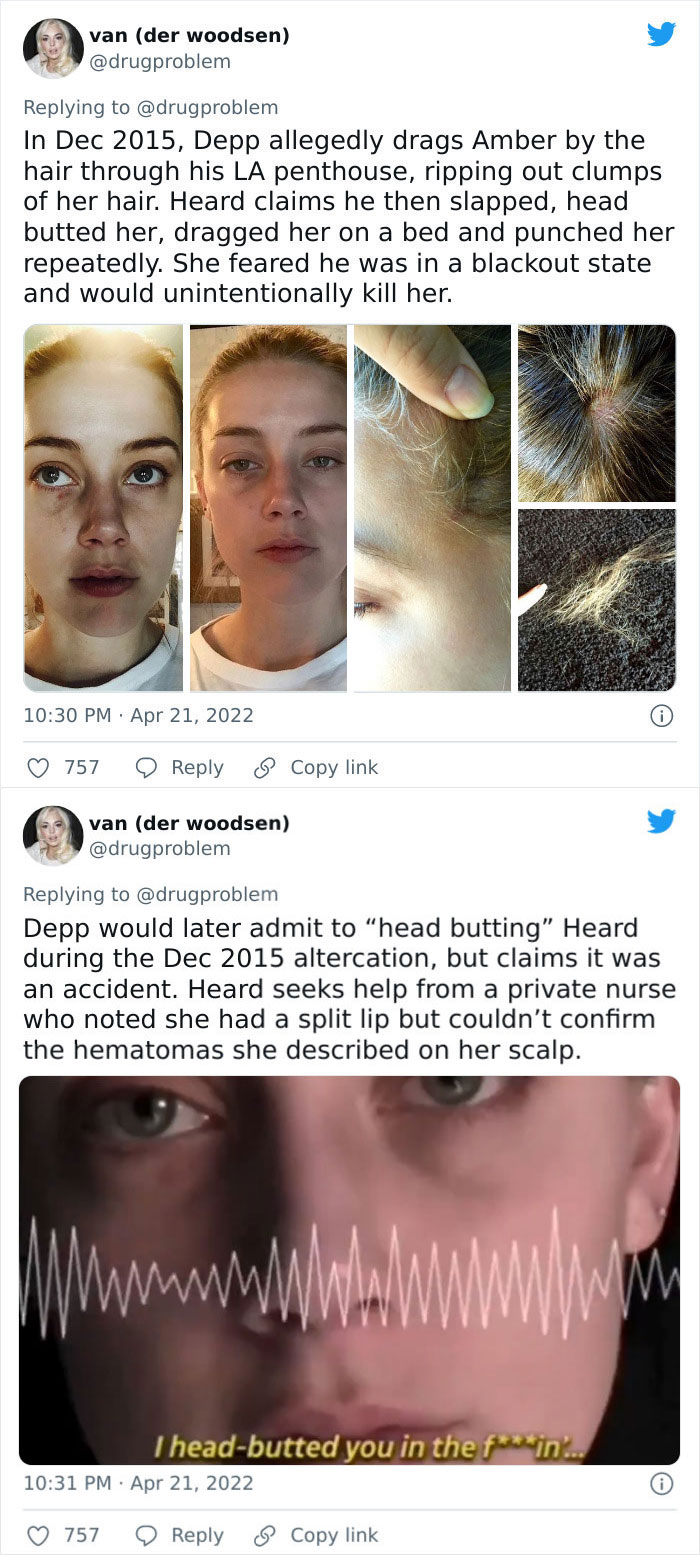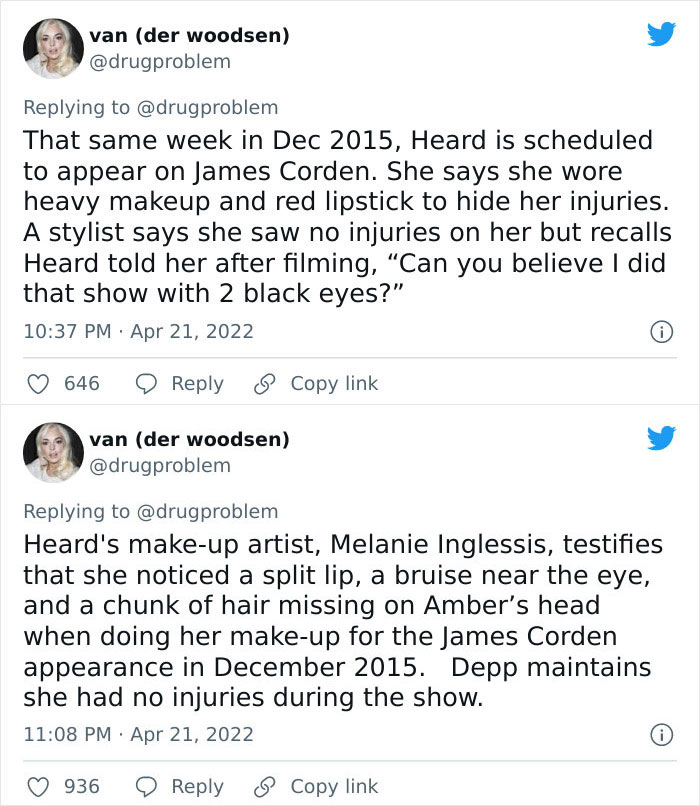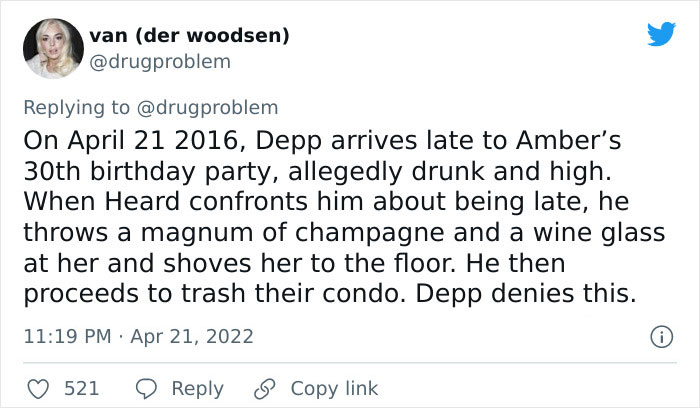 Depp claims Heard punched him in the face for being late to her birthday.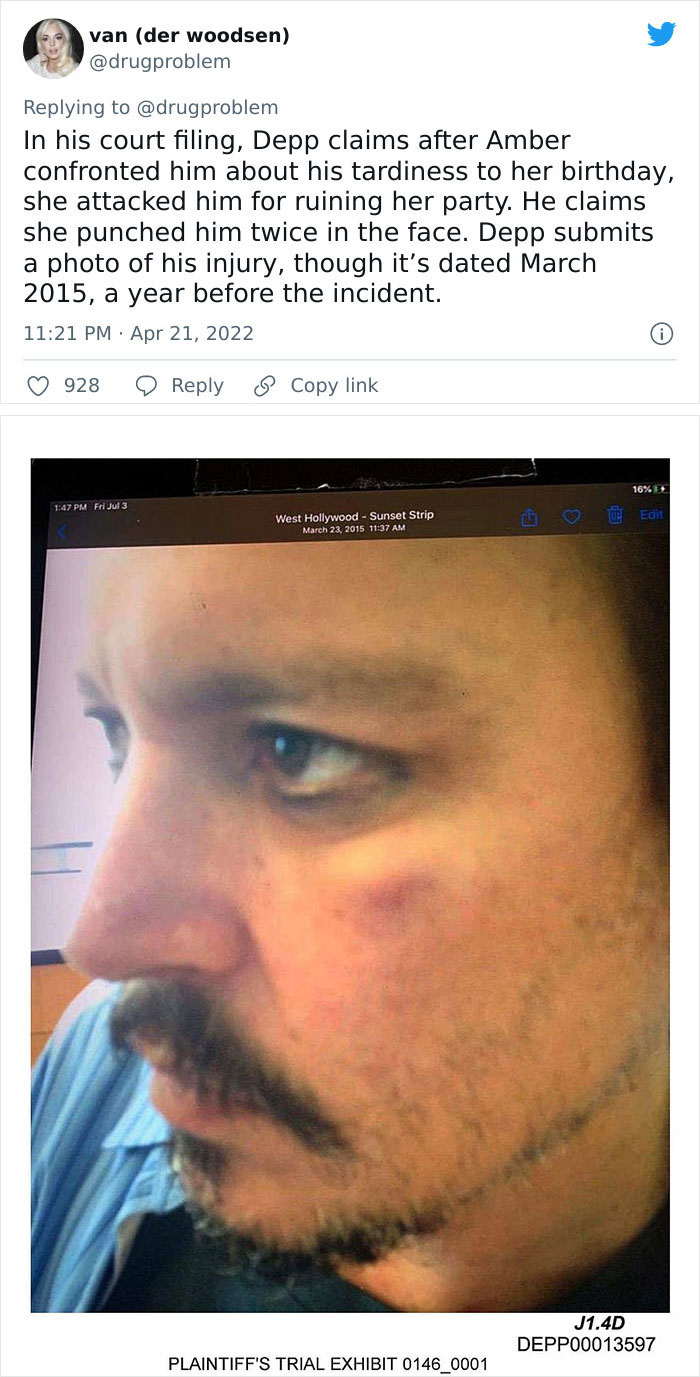 And then we get to the feces in the bed: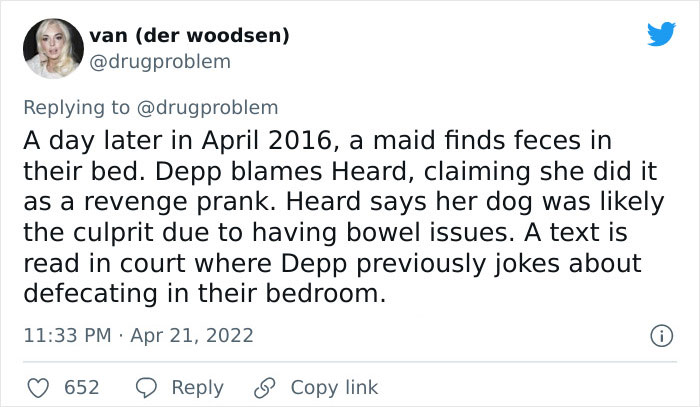 Just a month later, Depp lost his mother. The next day, Depp and Heard were in an argument. The police were sent out, but found nothing suspicious.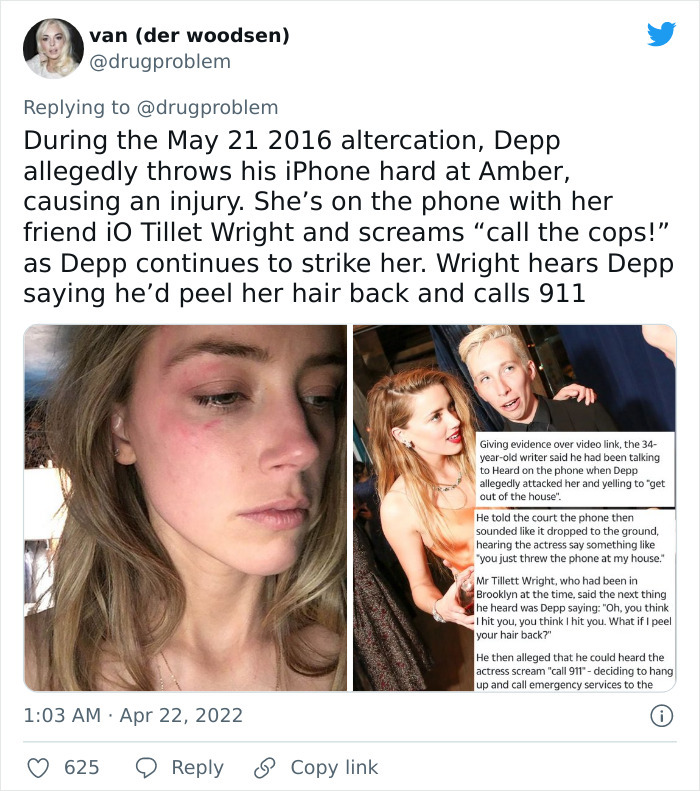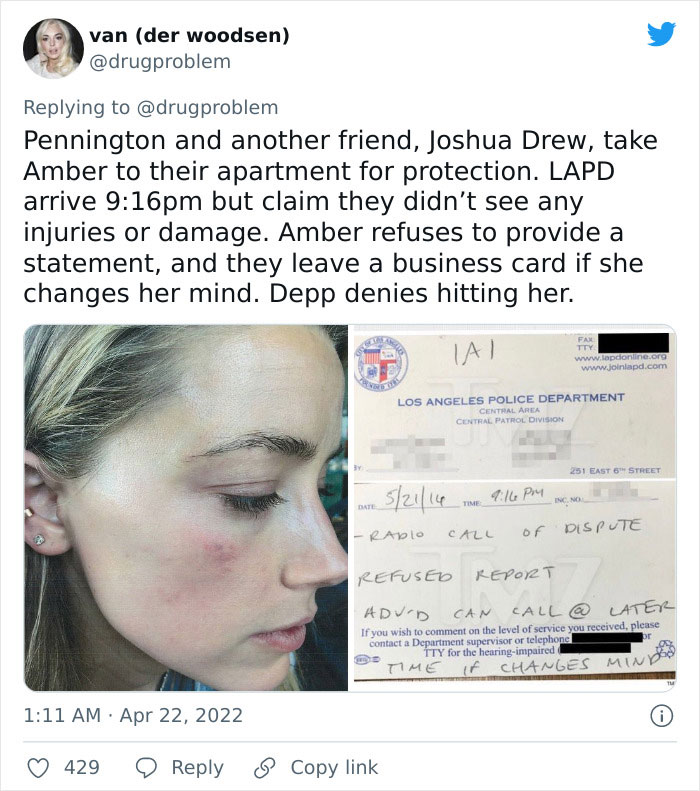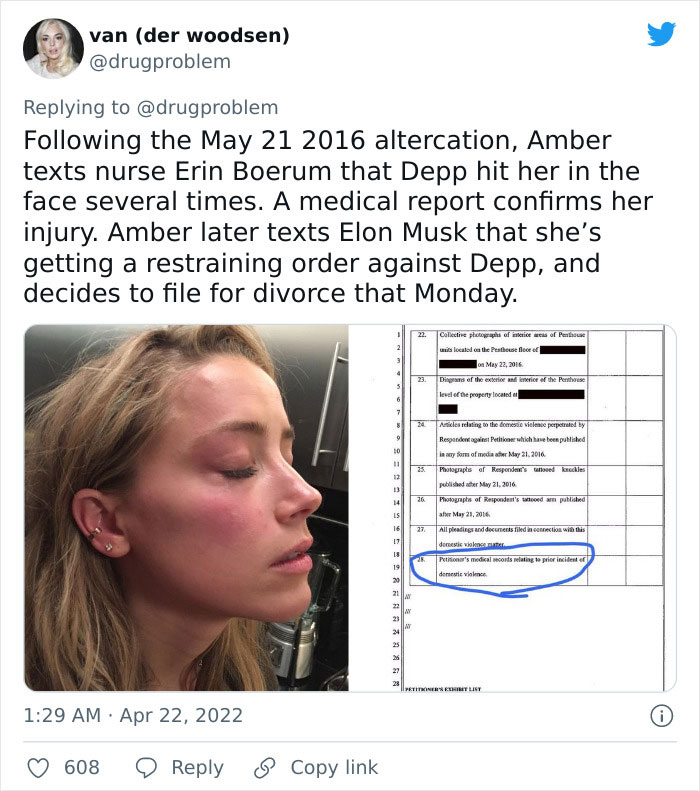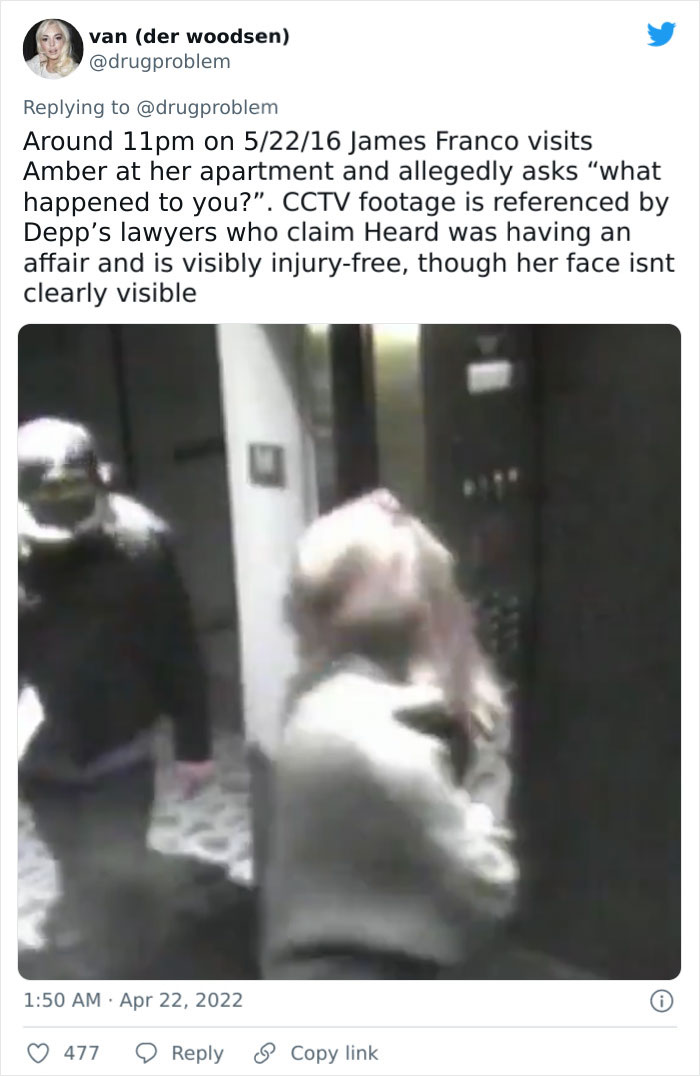 Heard files for divorce three days after Depp's mother passed. She also had a restraining order filled.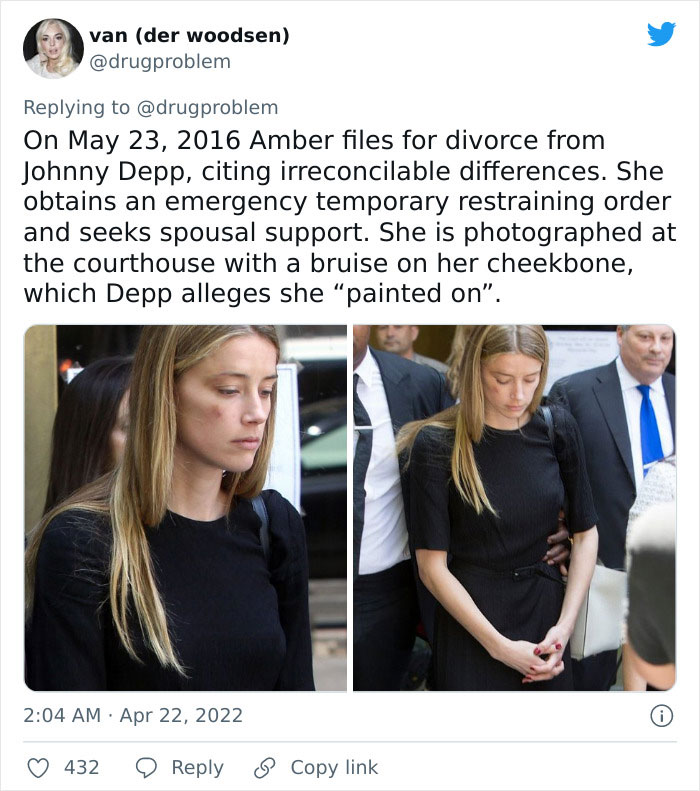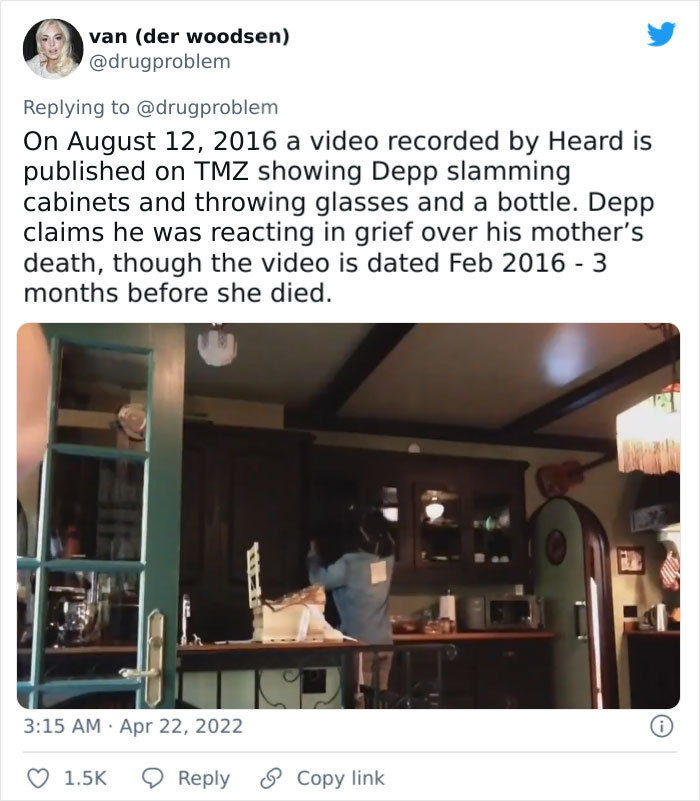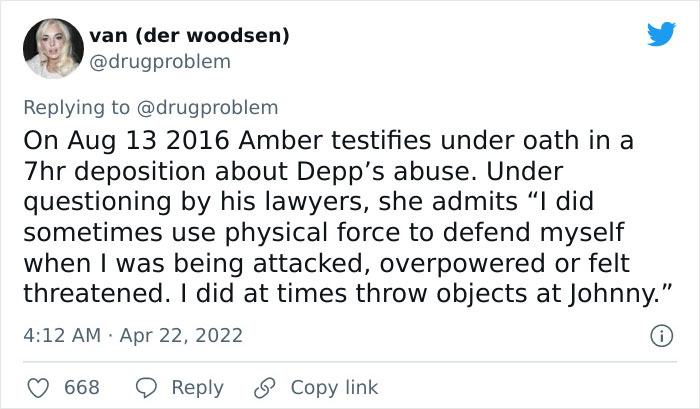 The couple settle their divorce. Depp has to pay $7 million.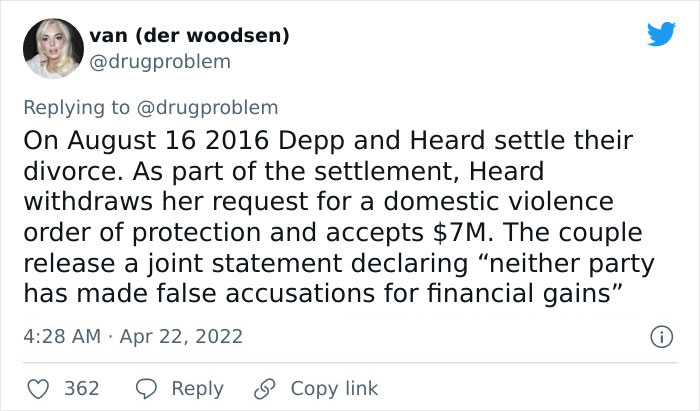 The Sun was sued for an article calling Johnny a "wife-beater". Depp lost the lawsuit.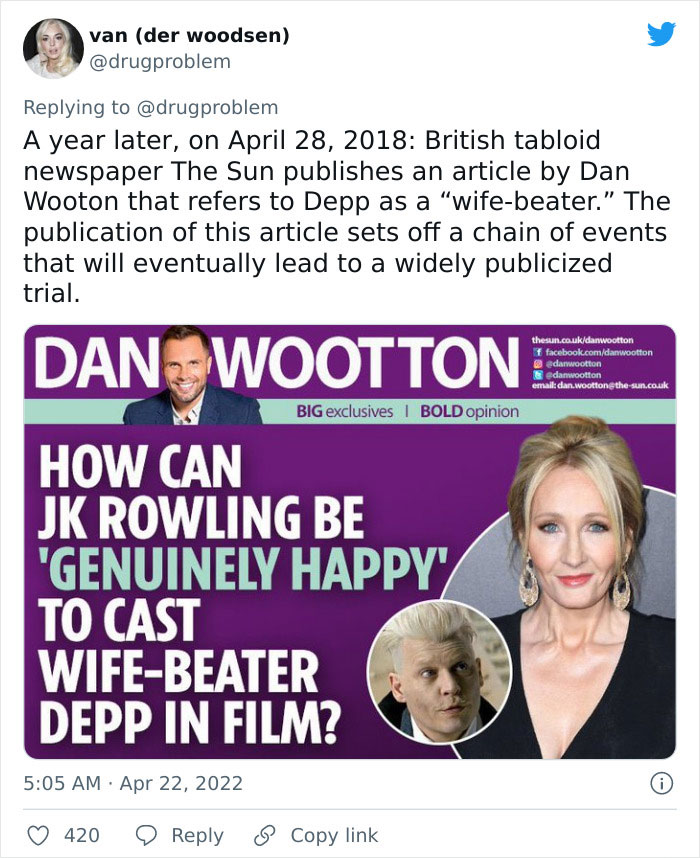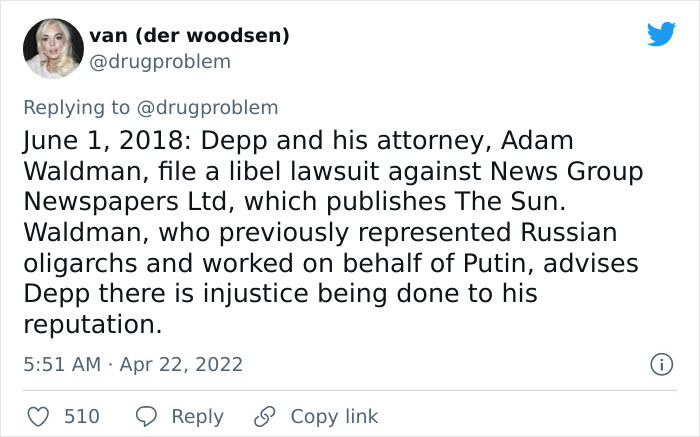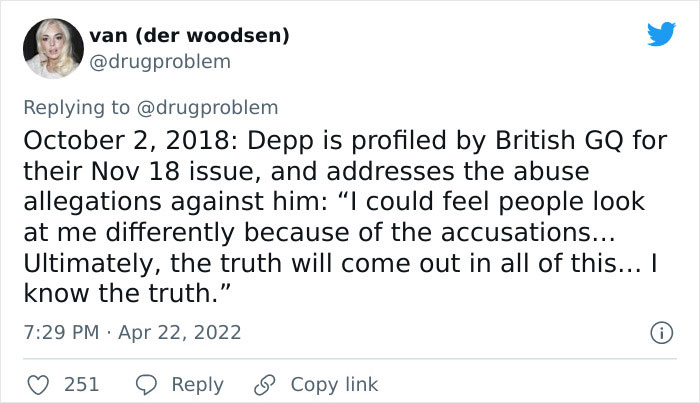 Heard writes her op-ed for the Washington Post.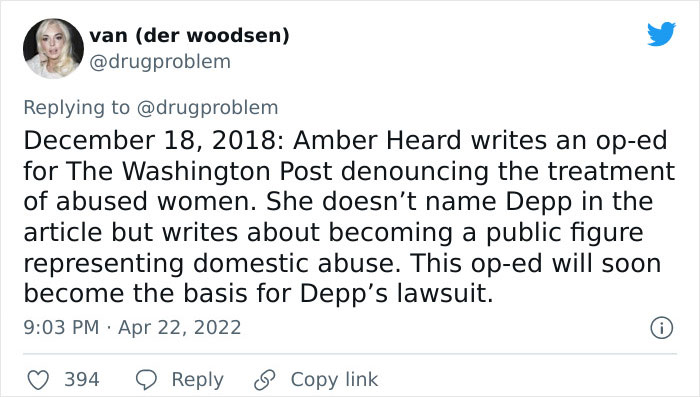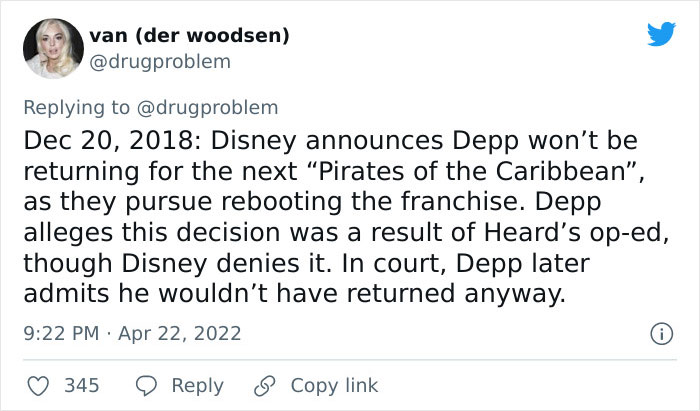 Depp files a defamation lawsuit against Heard.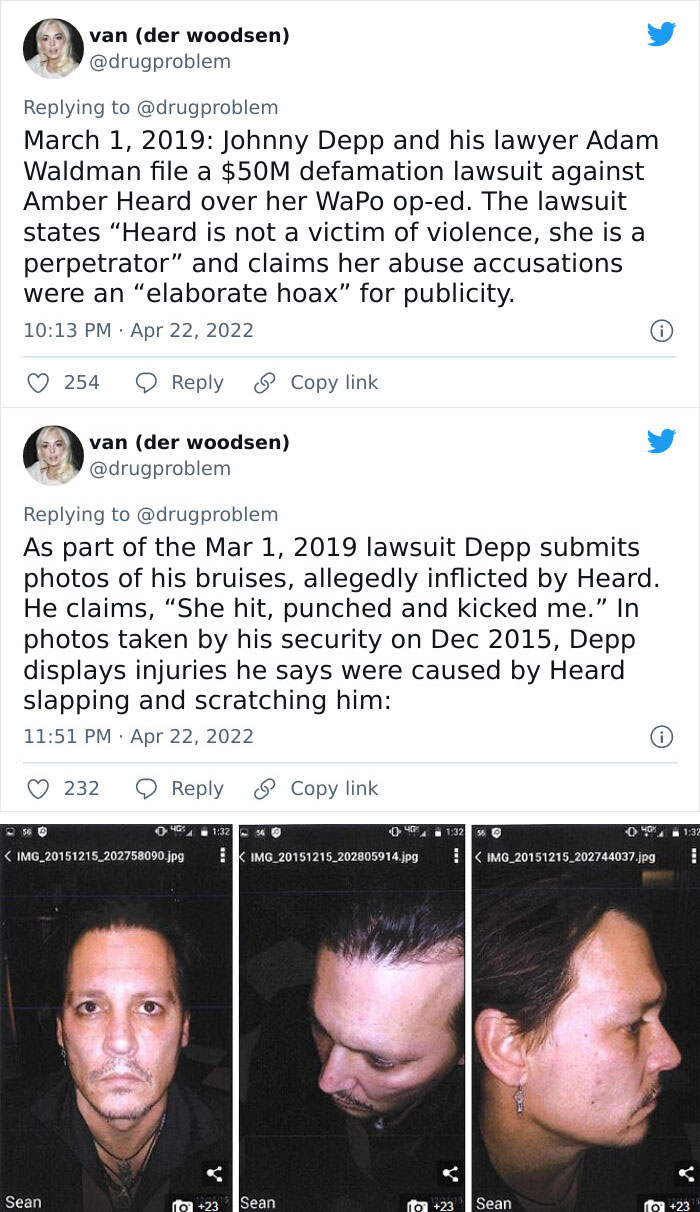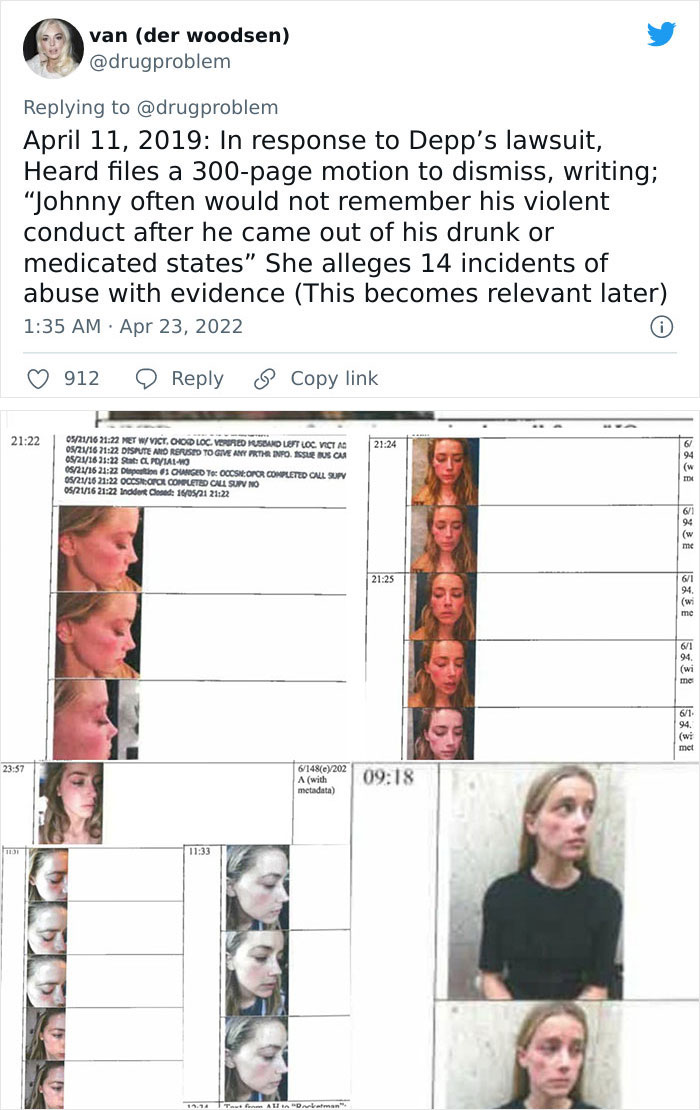 In 2020, the Daily Mail leaked private conversations recorded between Depp and Heard. Many pieces go viral.