If you don't have TikTok account or you've been living under a rock, you may have missed Charli D'Amelio, the 15-year-old social media star who somehow garnered over 100,000 followers on TikTok in less than three months. By the way, she now has 5.2 million followers on TikTok, and 846,000 on Instagram (most of whom are teen boys). Crazy, right?
View this post on Instagram
So, how'd Charli D'Amelio become TikTok famous? By lip-syncing or dancing, basically.
Her videos aren't about wild displays of intricate choreography, either. They're pretty simple, actually — just a girl dancing in her bedroom or kitchen. You know, like we all do.
D'Amelio's TikTok account was simply a place where she could upload herself silly-dancing, which is what she likes to do regardless of viewers: "I'm just doing what I do every day and posting it, I guess. It's very insane to me, as it is for everyone else watching," she told Mel Magazine. "Like, so many people do this. Just not everyone posts it. And whatever I did, I guess, worked."
If TikTok still eludes you — and you're not alone in that — you might find it interesting that TikTok is for everyone: "On TikTok, you can be your most authentic and interesting self. Amongst the talented musicians and comedians, you can find orthodontists, plumbers, flight attendants, and baristas all showing their daily lives in creative and inspiring videos," Kudzi Chikumbu, Head of Creator Partnerships at TikTok, told Refinery29.
But back to Charli: Some of the most popular TikTok videos include split-screens of boys basically gawking at Charli or other girls judging her. It's…a weird world out there.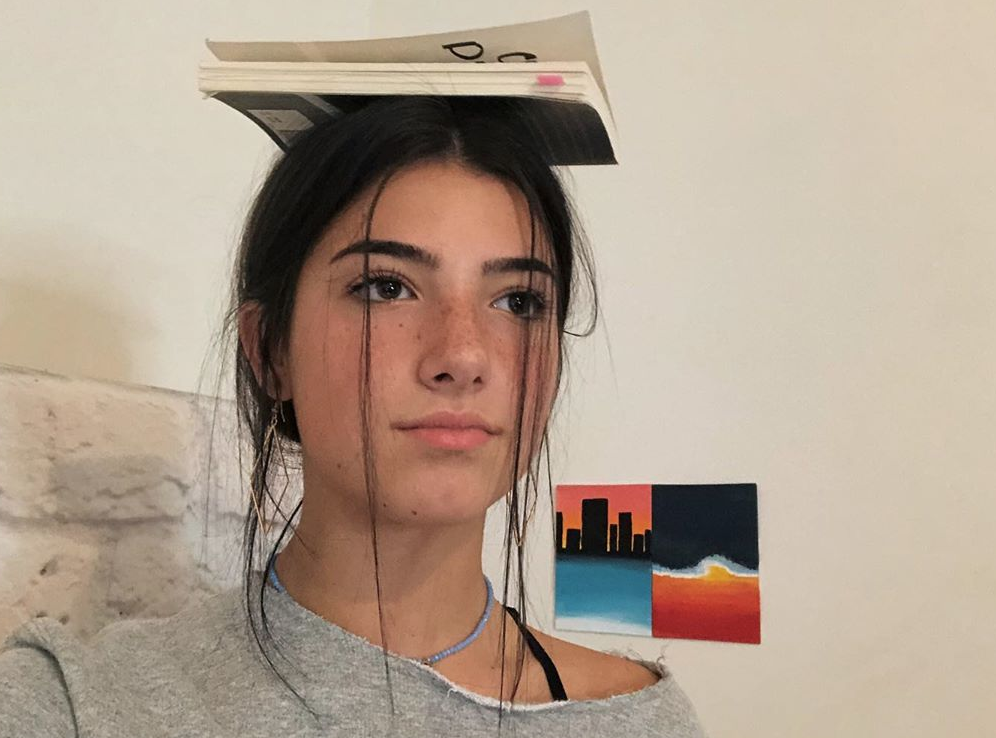 The weirdness of so many people watching her isn't something that's lost on her, though.
"Both girls and guys commenting on a 15-year-old's appearance and her body shape and how she looks," she shared. Even weirder? The IRL flack she gets: "Her classmates record her walking to class and share it with one another in private Snapchat stories and group chats," according to Mel Magazine.
Also, Charli has mega fans—like, fans who will come out and pay $100 to meet her. According to Charli, the money went to charity, though.
But, what about her parents, you might ask. Aren't they concerned about their daughter having millions of followers? Not really, because her sister and her dad both have their own TikTok account, which is sort of wild.
So, what's in store for her future? She wants to be a serious, professional dancer.
View this post on Instagram
TikTok is so popular — especially among teens, so it's generating its own world of celebrity, which Charli is certainly a part of right now. So, even if she's got her haters on the app, she'll probably be able to pivot her social success into something bigger.