As a person uses the internet, you should be well aware of who Guy Fieri is. He's well known for being the king of wearing sunglasses on the back of his head and his signature TV shows, Diners Drive-Ins and Dives and Guy's Grocery Games. Both of which I'm sure I've seen nearly every episode of.
Both of these shows are basically a PR campaign for small restaurants that serve incredible food. I'm sure it's no shock to find out that after these businesses are featured on his show they are short to explode in popularity. If you've never visited one, you should find time to order takeout from one. What else do you have going on right now?
Guy Fieri gained his notoriety from his uniqueness including his unique way of dressing and his signature quotes like "favor dribblins," "This is money," and his most well-known, "Flavortown." He's the king of catchphrases, what can I say?
Additionally, seems that Guy Fieri is the last non-problematic chef. Paula Deen faded from the spotlight after it was revealed that she used racist slurs, Mario Batali has been outed as a predator, and other chefs have been ripped from the halls of flavor for other crappy things they did. When everyone else sucks, it's important to lift up people who deserve it, and that guy is Guy Fieri.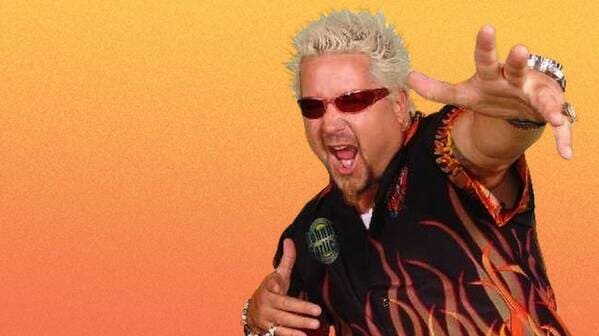 ---
1. He officiated 101 gay weddings.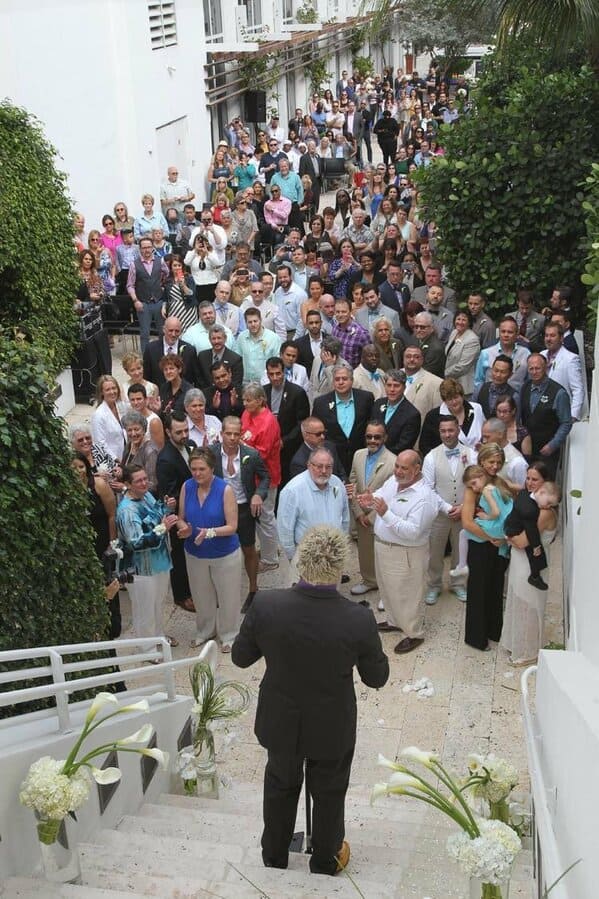 In 2015, Guy held an event celebrating Florida's ban on same-sex marriage with the hashtag #101gayweddings. The event was a nod to Disney's Cruella Deville and a stab at Florida Attorney General Pam Bondi, who has fought against lifting the ban on same-sex marriage. The Weddings were catered by celebrity chefs and had a cake from Ace of Cakes star Duff Goldman. He held the event in honor of his late sister, who was a member of the LGBTQ community.
2. His pretzel cart project helps kids fundraise.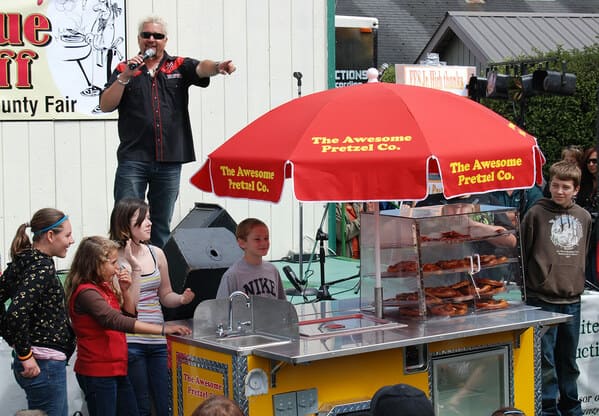 Guy Fieri got his start in the food TV biz from pretzel carts. After having his own pretzel cart at a young age, the Guy Fieri Foundation now empowers kids by building the carts that cost him around $10,000 each to help kids fundraise. Since January 2011, Diners Drive-Ins and Dives has received many requests for a pretzel cart these are the only guidelines:
1. It has to be a kids' organization, 2. It has to be non-profit, 3. The organization has to be able to show they have the ability to put the pretzel cart program into play. 4. This program is not for adults working together to raise money for kids; this is about the kids doing it.
3. He feeds people during California wildfires.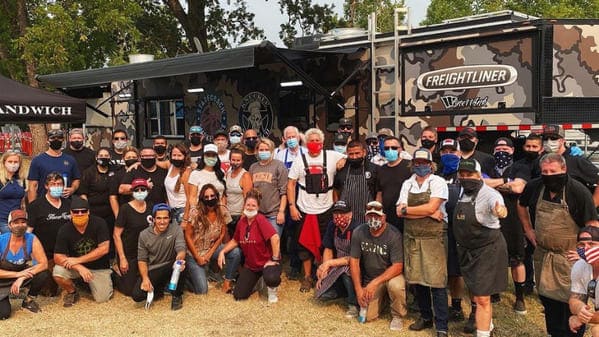 It's hard to hate a guy like Guy Fieri when he spent three straight Summers helping people affected by the devastating Northern California wildfires. He took thousands of meals in a makeshift kitchen to help evacuate First Responders in Santa Rosa California. He fed them meals of grilled chicken, mojo pork, rice, and salads made with Sonoma County veggies.
4. He set up restaurant worker assistance during COVID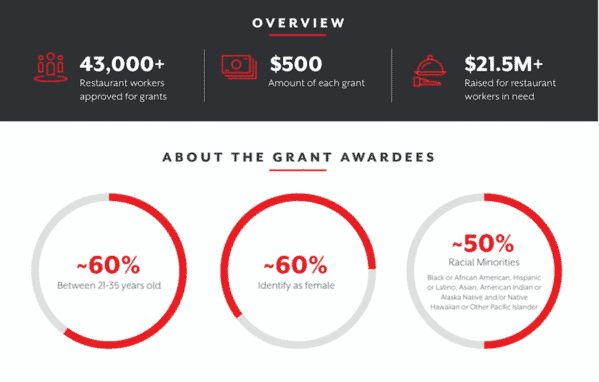 When restaurants closed at the start of COVID, Guy Fieri raised $22 million dollars to give to restaurant employees. The restaurant employee Relief Fund is helping more than 43,000 restaurant workers who have suffered financially from COVID-19. Guy Fieri put more than 50 companies and organizations together to make this relief fund possible.
5. He didn't let COVID stop him from promoting small businesses.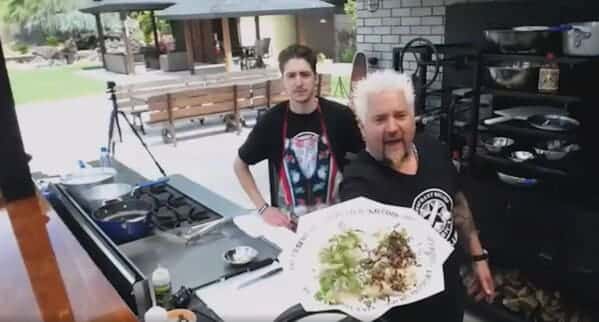 Knowing how important Diners, Drive-Ins, and Dives is for small businesses, Guy Fieri shifted the direction of the television show from visiting businesses and giving them publicity to making their menu dishes at his home. The "Take Out" edition of DDD now has Guy Fieri and his sons putting together pre-packed ingredients and assembling them over via video chat with the restaurant owners in order to keep people safe while still promoting small businesses. What a saint.