Jeff Bezos came out swinging at Leonardo DiCaprio after a video showing Leo hitting it off with Bezos girlfriend at the LACMA Art+Film Gala this past Saturday went viral.
In the clip,  Lauren Sánchez, Bezos' girlfriend, smiles warmly while talking with DiCaprio, who co-chaired the event.
Bezos was silent next to her, but the billionaire took to Twitter after the clip was viewed over 12 million times.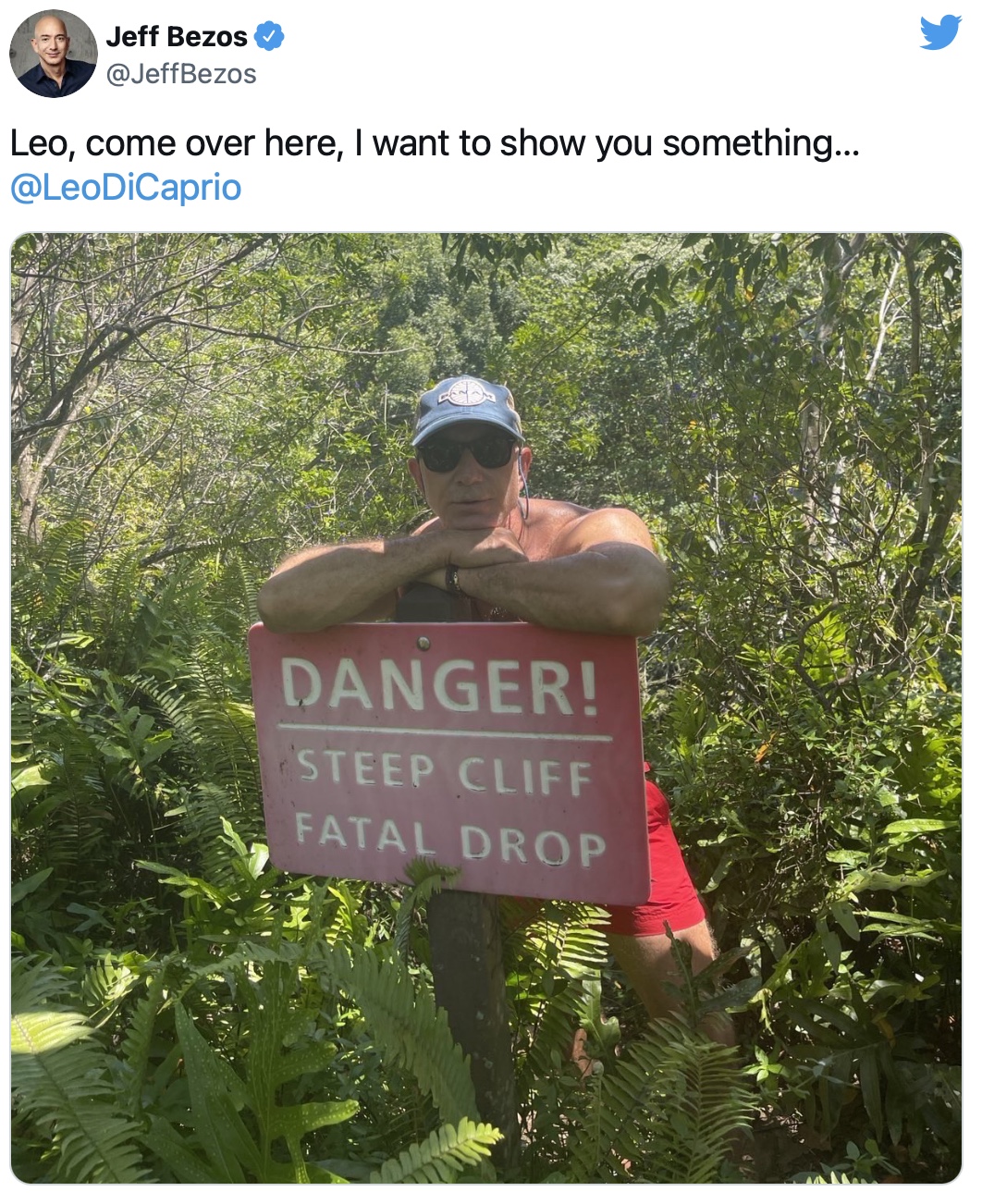 "Leo, come over here, I want to show you something," Bezos captioned a shirtless photo of himself standing over a sign that reads, "Danger! Steep cliff. Fatal drop."
DiCaprio has been dating model and actress Camilla Morrone since 2017. She was also at the gala on Saturday.
The jokes from the Twittersphere came quick!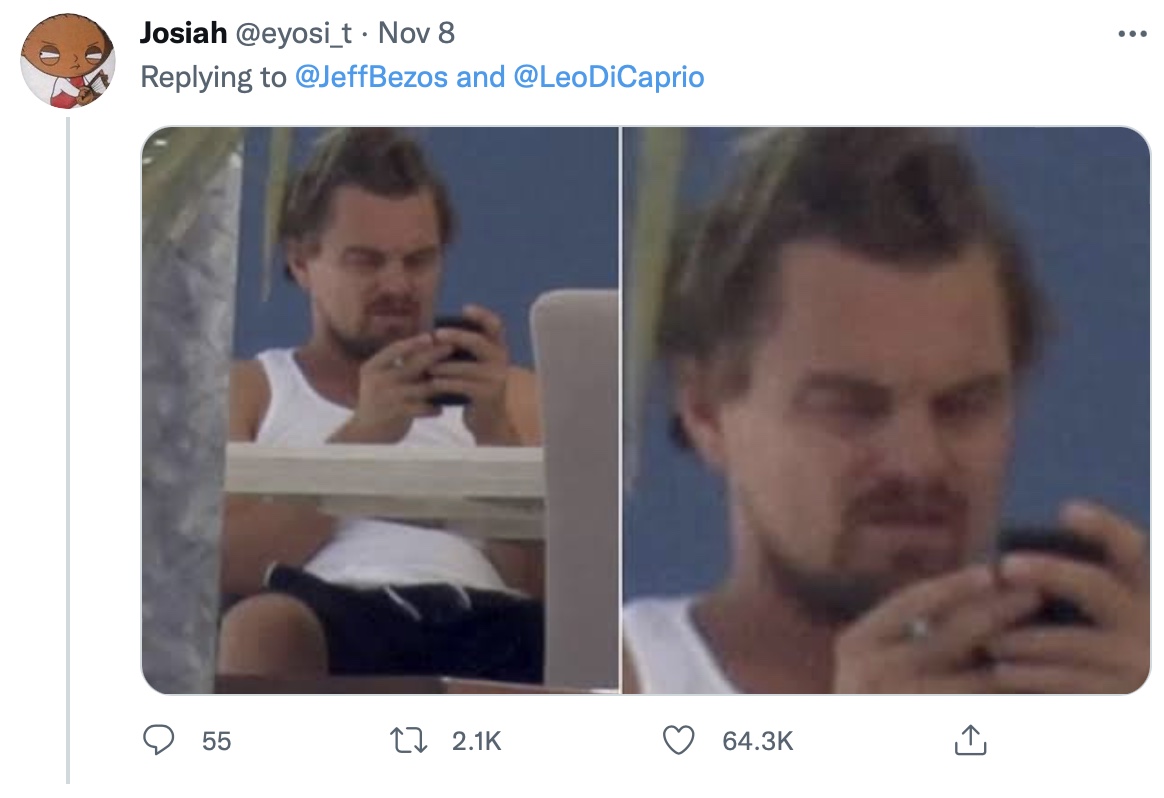 And so did the …weirdly serious takes on the entire thing:
"I doubt @JeffBezos is bothered by @LeoDiCaprio. Jeff looks strong and he's still got game. Plus, he's waaaaay richer, more powerful, more influential, and I think smarter. My money's on Jeff! And smart woman would go with Jeff," wrote GraceOkoro2.
"Jeff, you are an Inspiration to a Generation. No one can ever take that away from you. Thank you for your Hustle," commented @UncleSeeze.
The 10th LACMA Art+Film Gala honored Academy Award-winning filmmaker Steven Spielberg as well as the American artists who painted the official portraits of the Obamas, Kehinde Wiley and Amy Sherald.
"Beautiful evening last night," Sánchez wrote on Instagram, applauding the "amazing" hosts DiCaprio and Eva Chow. "An amazing event that will benefit important museum initiatives, exhibitions, and programming for years to come."
The relationship between Bezos and Sanchez was first noted when the National Enquirer published some steamy texts in January 2019, just days after Mackenzie Scott and Bezos announced their divorce.
Bezos' divorce was finalized in April of that year and Sanchez filed for a divorce of her own, which was finalized in October 2019.
Since then, the pair have been a public couple.