Hands up who still misses The Office?
That show had one of the funniest and best casts ever. And it gets even better when you learn that the actors are all friends in real life, and even get together sometimes.
Actor Jenna Fischer, who played Pam on the show, was a guest on Busy Tonight just a week before her birthday. And to make it fun, Busy Philipps arranged for some of Jenna's old Office-mates to send her birthday gifts, and then Jenna would have to figure out who each present was from.
The first item she opened was a jar of Trader Joe's raisin crisps, which Jenna correctly guessed were from Ellie Kemper, who played Erin on the show. She explained that they'd eaten a few boxes of them once while filming an episode.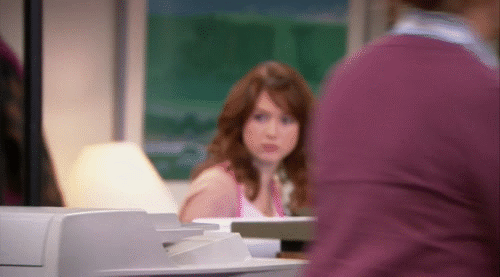 The next gift came with a note that said "from your BFF."
Well, that gives it away, because Jenna Fischer's actual real life BFF is Angela Kinsey, who played Angela.
Angela got Jenna a shirt with bread on it, because Jenna's become obsessed with baking bread and often posts loaves on Instagram.
Her third present was a banjo, which she quickly guessed was from Ed Helms, Andy on the show.
Jenna revealed that Ed Helms and Creed Bratton would often play banjo and guitar while the cast ate lunch. So basically, as Busy notes, Ed Helms just gave Jenna his own hobby. Thanks?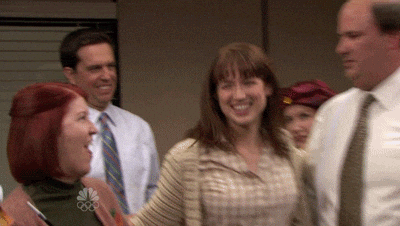 Jenna's final gift came in a VERY big box. She opened it to find STEVE CARELL inside!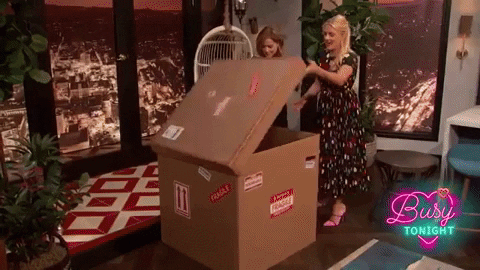 She reacted with a mixture of shock and happy tears. Which is pretty much how anyone would respond to receiving Steve Carell for their birthday.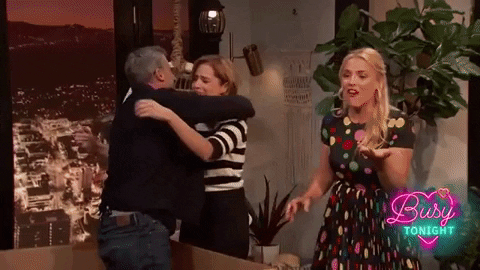 You can watch the whole clip below.
BUT WAIT, THAT'S NOT ALL! Of course, Steve stayed and they all talked for a bit. You can check out that clip below.
https://www.youtube.com/watch?v=j0mGWKewJW4&t=22s
h/t: BuzzFeed