You may have heard the news by now: Khloé Kardashian has broken up with Tristan Thompson over reports that he cheated on her with Kylie Jenner's best friend, Jordyn Woods. TMZ reported Tuesday evening that Thompson was seen at a house party Sunday night snuggling up to and making out with Jordyn.
Now, Khloé has all but confirmed the rumors in the comments section of an Instagram video posted by an account called Hollywood Unlocked. In the video, Hollywood Unlocked CEO Jason Lee alleges that Tristan definitely cheated with Jordyn because one of HU's writers was in the room when the two began getting it on.
"Tristan you took everybody's phone but you let them stay," Lee says in the video, before spilling the tea on what happened the rest of the night. "You let the girl spend the night til seven in the morning."
Rather than keeping silent, or denying the rumors, Khloé jumped into the comments to confirm them. The Kardashian commented the shouting emoji (🗣️) eight times, which basically means, "PREACH!"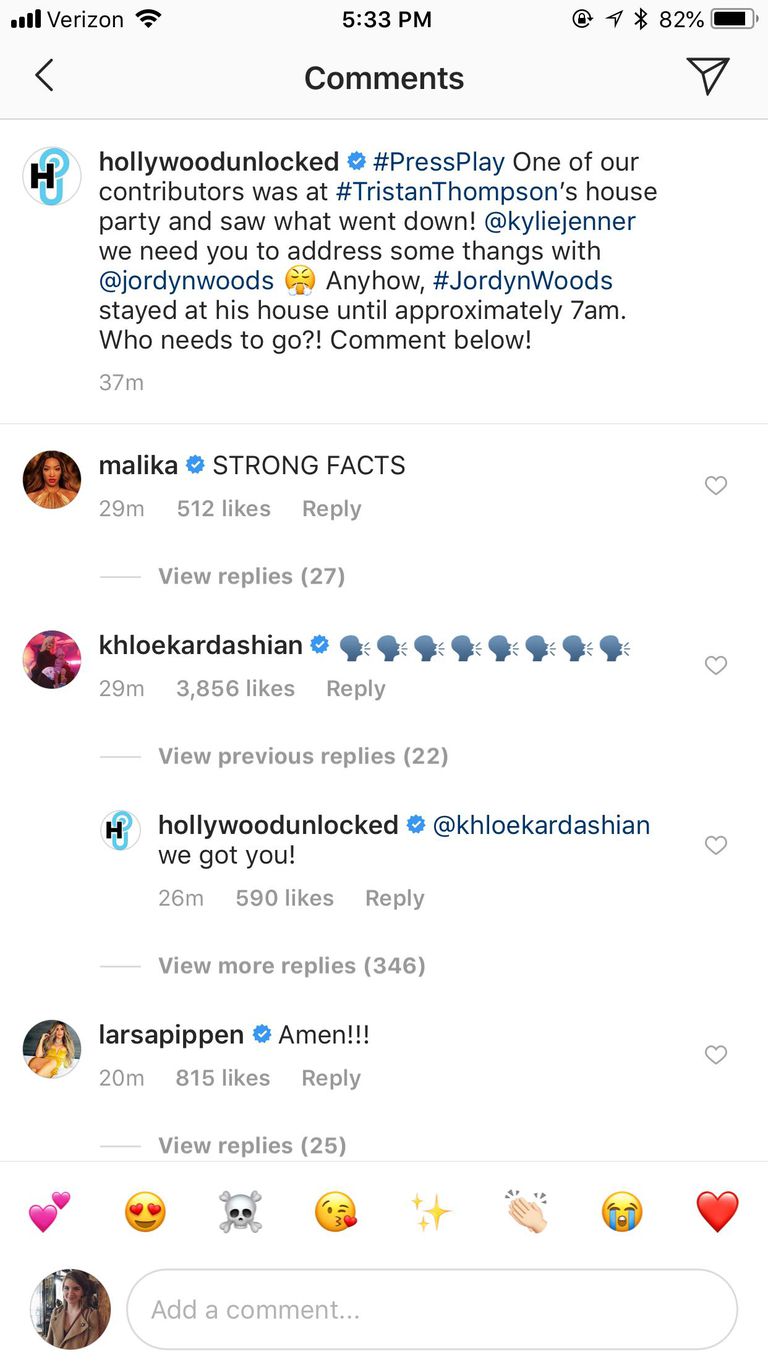 Comments from best friends Malika Haqq and Larsa Pippen read: "STRONG FACTS," and "Amen!!!" respectively.
Tristan responded to the allegations by simply tweeting, and then deleting, "FAKE NEWS."
We're with Jason Lee on this when he says: "Tristan the fact that you messed around with her sister's best friend and the fact that Kylie, your best friend was doing all that, GET HER OUT—and get him out too."