As flawless as she tries to be, even Kim Kardashian makes mistakes. The one she made this Halloweekend however was so hilarious, we can't even find a reason to be mad about it. Kim K showed up to Tracee Ellis-Ross's 50th birthday party in full costume, only to have her Mean Girls moment and realize she was the only one dressed up!
It turned out, not everyone was as in to dressing up for Halloween as Kim Kardashian…
Kim found out the hard way that not every party on Halloween is a costume party when she showed up to Tracee Ellis Ross's birthday dinner in her elaborate "X-Men" Mystique costume.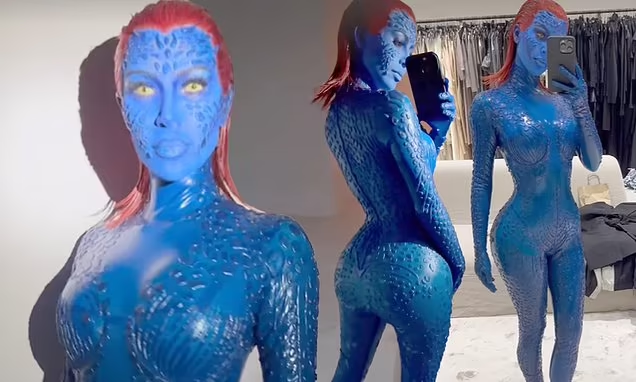 Her costume was one of the many this year that instantly went viral. Celebrities everywhere were dressing to impress with crazy, over the top outfits that kept fans inspired. A few honorable mentions are, Harry Styles as Grease's "Danny Zuko", Paris Hilton as famous anime "Sailor Moon," and the iconic and notorious Halloween-costume champion, Heidi Klum as a literal earthworm. Kim K's "Mystique" was up there with the top-ranked costumes of the year!
Her Mystique costume, an X-Men character once played by Rebecca Romijn and now Jennifer Lawrence, was extremely well-done and detailed. The costume included a full body-suit and elaborate make-up.
Kim and Tracee both were good sports about the incident, with Kim even owning up to her mistake on her Instagram story: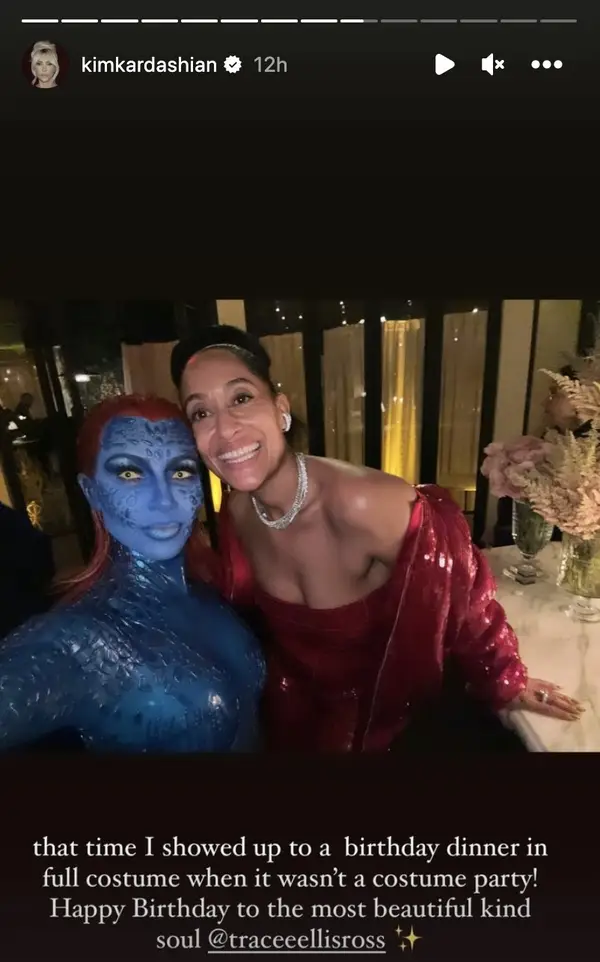 It seems that Tracee didn't have any hard feelings either, as she shared the photo with Kim on her own Instagram story.
At the end of the day, both women looked fabulous, and we the people of the Internet were awarded a good laugh and meme-to-be. Happy Birthday Tracee!