Kim Kardashian faced a difficult year in 2022 due to public attacks from her ex-husband Kanye West, also known as Ye, as well as several controversies including her focus on weight loss, controversial comments, and involvement in a photo shoot scandal.
Despite these challenges, Kim has already faced backlash in 2023 for a TikTok video featuring her 9-year-old daughter North West.
Kim Kardashian's ex-husband, Kanye West, publicly criticized her last January for allowing their young daughter to appear in TikTok videos uploaded by North West.
On the Hollywood Unlocked podcast, Kanye West stated that he believed the videos were a way for Kim Kardashian to provoke or irritate him and create a chaotic narrative.
Kim responded to the criticism by stating that she allows her daughter North to use TikTok to express her creativity because it brings her joy. It was later clarified that North only has access to the family's shared TikTok account, which is managed by an adult, through Kim's phone, and the comments on their public posts are always disabled.
Most people ultimately agreed with Kim's decision to let North make TikTok videos, but some felt that the latest one was "weird and uncomfortable."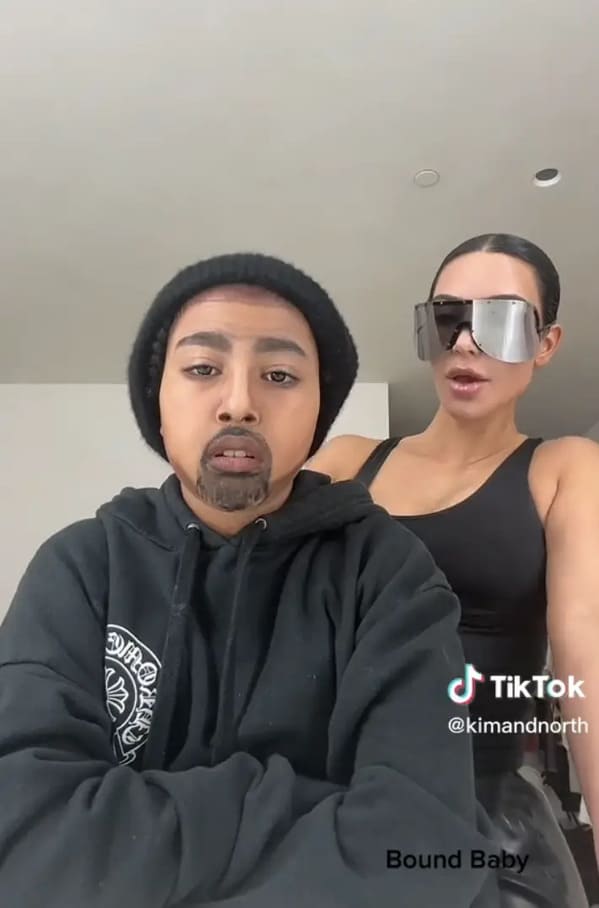 On Thursday evening, a video was uploaded in which North appears to use her makeup skills to mimic her well-known father through the use of special effects.
In the video, North imitates her father Ye by using special effects makeup to alter her facial shape and adding a beard and thick eyebrows, while Kim is seen acting sensually alongside her daughter.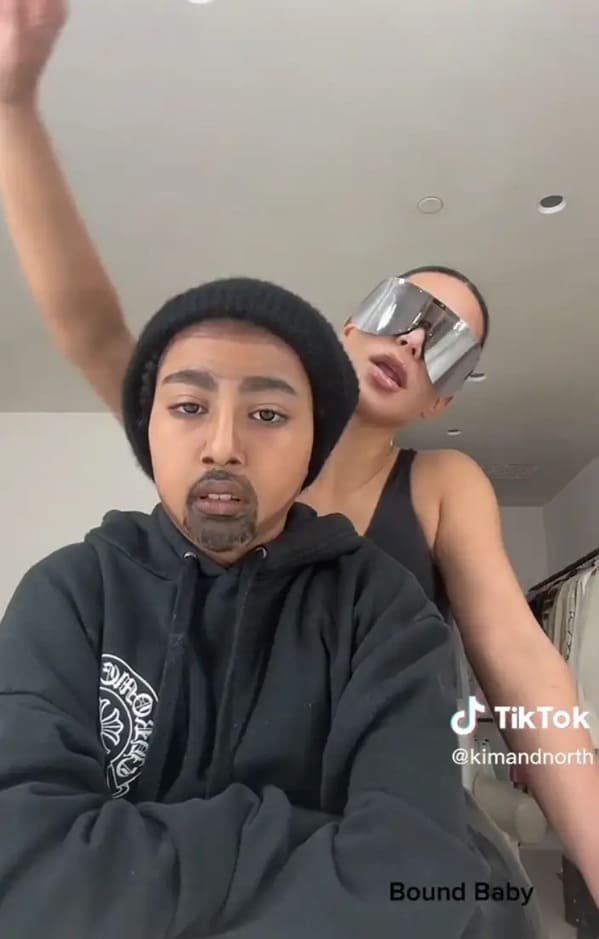 Kim stands next to North and wraps her arm around her as they both pout to the sound of Ye's song "Bound 2," which is known for its sexual nature and featured Kim appearing completely nude in its 2013 music video.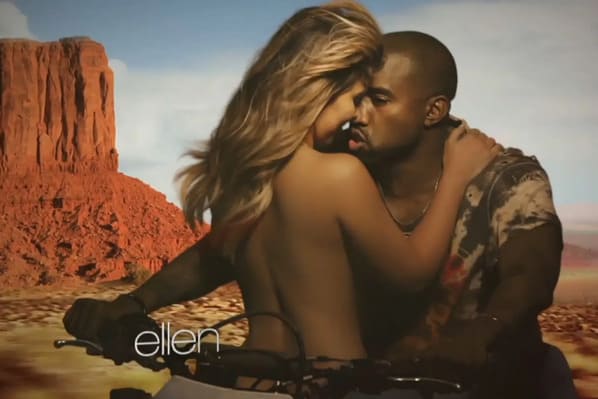 Many TikTok viewers found the video featuring Kim and North to be "inappropriate," partly due to the sexually charged nature of the song they lip-synced to.
Several others on social media also expressed similar sentiments, accusing Kim of trying to be sexy in the clip while filming with her daughter. One person said, "It's highly inappropriate. It would maybe be okay if Kim turned off the sexy for 2 seconds but with it…and the context…just gross and uncomfortable."
One viewer agreed, "She was literally naked in the music video to this song. It's weird AF."
Another added, "What we find weird is Kim trying to be all sexy and sensual beside her daughter who is dressed up as her ex. Like ofc it's normal for parents to dress up and roleplay with their kids but acting even remotely sexual beside them? If you find that sort of thing funny then…"
"This is so weird?? Why is Kim being sexual? Why is it to a song about Kim and Ye having sex? Has North seen the music video??" another Redditor asked.

"Tbh I don't think would've be so weird and uncomfortable if in the original music video Kim wasn't naked with Kanye in it," another agreed.

Several users expressed their opinions on the content, with one stating that it should not have been shared publicly and should have remained in drafts. Others argued that the content should not have been filmed in the first place, even if North had requested it.
"Why just why. Even if North had this idea Kim as her parent should've said no. This whole thing is uncomfy," one person said.

Another added, "Oh lord. Like even if all of this was North's idea, Kim you don't need to indulge in everything she wants. Or at least don't post it."

Others just felt uncomfortable with the video. One Redditor commented, "This is so weird and uncomfortable." Another added, "This feels so inappropriate."


"I just thought i was scrolling tiktok cringe and these people were impersonating Kim and Kanye. Omg my horror when i realized that was real Kim and that's her kid," a third confessed.

h/t: Buzzfeed