Oh, Madonna.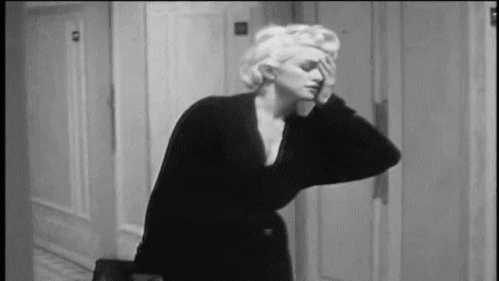 Oh, NO.
TikToker @ameliamgoldie recently shared that six years ago, to promote Rebel Heart, the mega-ultra-super-famous singer photoshopped herself on Instagram… with Amelia's body.
"When Madonna posts a photo of herself to IG to promote her album but it's actually your body (I'm not joking)."
The post has gone viral, cranking up to over 2 million views.
Amelia also shared a comment from a follower — the photo is still up!
Amelia told BuzzFeed she "thought it was a joke" when she first saw the image. "Then [I] realized it wasn't because it was [posted on] her official account," she said.
This is the original photo on Madonna's Instagram page…
Amelia said she reached out to Madonna's team — twice — and "no response".
When asked what she would even say to Madonna's people, Amelia replied, "I [would] definitely laugh and say I'm flattered, but of course that I wish I was credited!"
"I think if you're going to play somebody else's body off as your own, they deserve to be mentioned. But no hard feelings!"
Amelia told BuzzFeed she is actually a fan of the superstar; her favorite song is "Hung Up".
Since her post went viral, Amelia has been fielding "thousands of comments".
"I've been told it's a great 'party flex,' which makes me laugh. I told it at a job interview and they loved it."
Others have raced to Madonna's comment section and have posted about the photoshop faux pas.
One user said, "Man I feel bad for Amelia Goldie. She should be making all the money that Madonna is getting from this post."
Another, succinctly, said, "Girl this ain't you. Delete this lmao."
The singer has not responded for requests for comment.