As you probably know by now, SNL's Pete Davidson has moved on after his split from Ariana Grande and is now involved with actor Kate Beckinsale. No idea how serious it is, but the couple (Davidsale? Beckinson?) have been seen together a few times and were photographed exhibiting some pretty major PDA at a Rangers game at Madison Square Garden last week.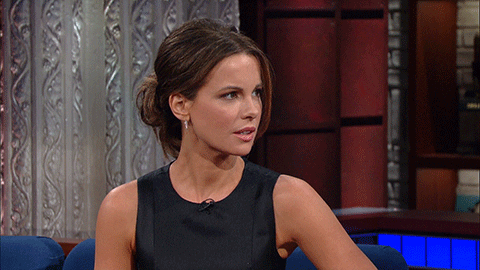 That image was shared around the internet a ton, often as a meme, not just because of Davidson and Beckinsale getting hot and heavy but because they were sitting next to one very third-wheel-looking Antoni Porowski (of Queer Eye).
Expectation: Pete Davidson and Kate Beckinsale.
Reality: Antoni. pic.twitter.com/AbG8PxDH6f

— Taylor Banks (@MsTaylorBanks) March 4, 2019
And Beckinsale has replied to a few comments on Instagram about her thing with Davidson, one of which was when someone implied that she was trying to "fix" him (not like neuter him, but make him better).
But it seems that the couple has been having to put up with questions about their age difference; Pete is 25 while Kate is 45. Of course, if the sexes were switched, it would be no problem. Older men go out with younger women all the time, people hardly even comment on it. Like, for example, Dane Cook, who is 46, is currently dating 20-year-old Kelsi Taylor.
Davidson took it upon himself to address the issue on this week's Weekend Update. Colin Joust brought up Davidson's "new girlfriend" and he responded, "Apparently people have a crazy fascination with our age difference, but it doesn't really bother us. But then again I'm new to this so if you have questions about a relationship with a big age difference, just ask Leonardo DiCaprio, Jason Statham, Michael Douglas, Richard Gere, Jeff Goldblum, Scott Disick, Dane Cook, Derek Jeter, Bruce Willis, Harrison Ford, Tommy Lee…"
Pete Davidson doesn't care about his age difference with Kate Beckinsale pic.twitter.com/aKK3Q1FiCi

— Chicks in the Office (@ChicksInTheOff) March 10, 2019
(DEEP BREATH)
(the list kept going) pic.twitter.com/LfqpOOXNp5

— Chicks in the Office (@ChicksInTheOff) March 10, 2019
In the second clip, Davidson continued, "…Alec Baldwin, Sean Penn, whoever the president of France is, Mel Gibson, Billy Joel, Mick Jagger, Sylvester Stallone, Eddie Murphy, Kelsey Grammer, Larry King, Larry King, Larry King, Rod Stewart, and Donald Trump."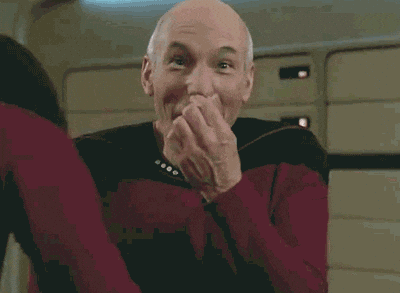 Most people on Twitter who responded to the clip fully supported Davidson (and Beckinsale).
Age is just a number. Petes a lucky guy @KateBeckinsale is a fantastic actress, great person, great personality.. very awesome not to mention 🔥 pic.twitter.com/IVZKdIEKxK

— Maria (@ItalianIcon) March 11, 2019
Pete killed it👍

— Sharon Ann (@SharronBaron) March 10, 2019
I don't even know why, but Kate Beckinsale & Pete Davidson's age gap is super hot

— megd. (@megrodunn) March 5, 2019
Nicely done, Pete!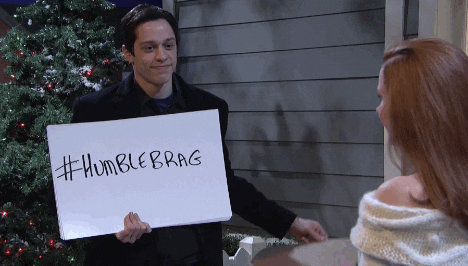 h/t: BuzzFeed