Sydney Sweeney, known for playing Cassie in HBO's Euphoria, found herself knee-deep in controversy over the weekend after photos from her mom's 60th birthday party went viral because some of the guests were wearing political merch. I'll let you guess which hat they were wearing.
In photos from the rodeo-themed 60th birthday party, some guests are wearing MAGA-style hats that said "Make 60 Great Again" and a "Blue Lives Matter" shirt.
Sydney Sweeney trends after fans call out the star for sharing a photo from her mother's birthday party, which includes a family member sporting a 'Blue Lives Matter' shirt.

Other photos from the event saw partygoers wearing parodied 'MAGA' hats. pic.twitter.com/1mc8CT47Xm

— Pop Crave (@PopCrave) August 27, 2022
Of course, it didn't take very long for the pics to go viral. Sparking much backlash and memes about the event.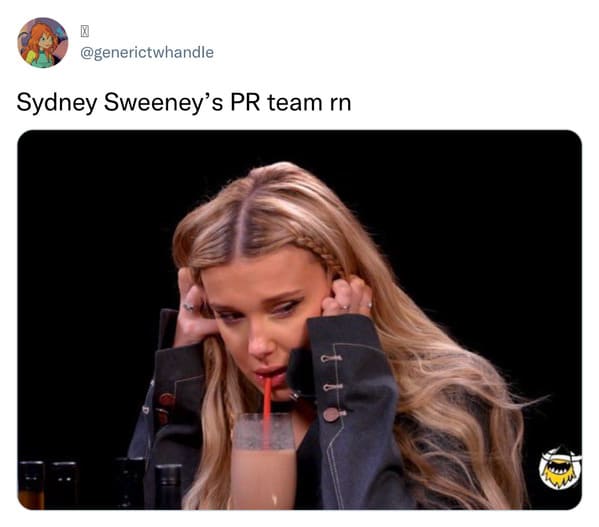 Many were quick to jump to her defense and call out dumb it is that people are reacting so harshly toward her


Sydney responded to the b acklash defending her family and wishing her mother a happy 60th birthday
Like any other viral event, the memes piled on. Here are some of the funniest reactions to the story.


sydney sweeney when u ask where her n her family were on jan 6th 2021 pic.twitter.com/Hg93co0sFM

— s (@pjmnfenty) August 27, 2022

Sydney Sweeney's dad watching her get backshots from a black man in Euphoria pic.twitter.com/RhCB2Z1Bvr

— Jay (🇨🇩✌🏾) (@J_Onaka) August 27, 2022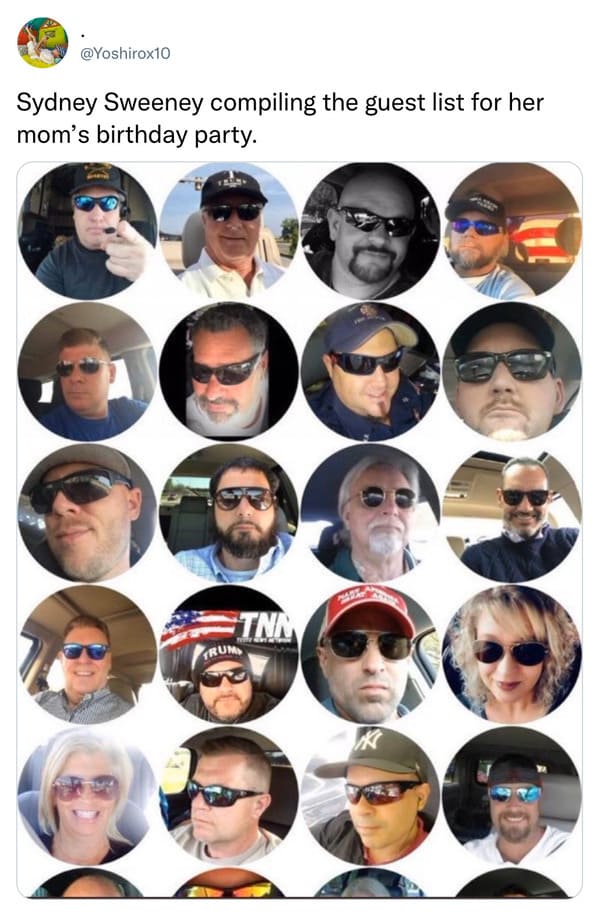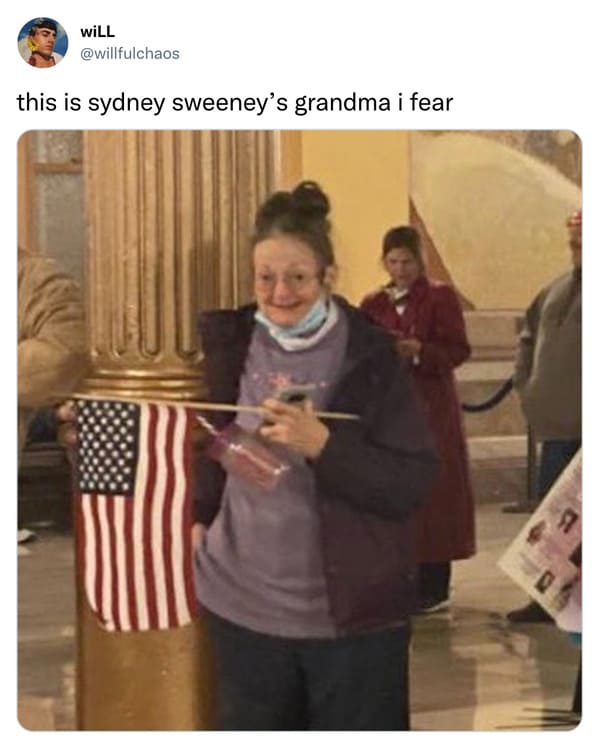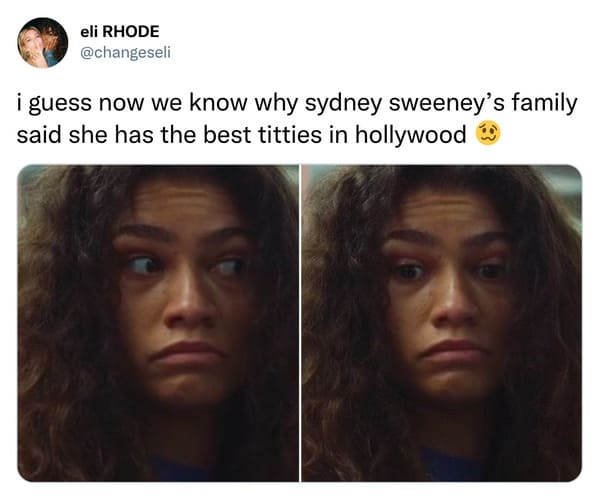 This person said it best, though.