Maury is OUT. Instagram Stories are IN. That's according to the Book of Tristan Thompson, who recently revealed he fathered a child outside of his relationship with Khloe Kardashian.
Whew, that was a lot of information to take in. Let's break it all down before we get into the latest Kardashian news. (There's always news.)
Tristan Thompson is a professional basketball player but — like many men before him — is best known for his involvement in the Kardashian family, being the father of Khloe's child and her on-and-off partner since 2016.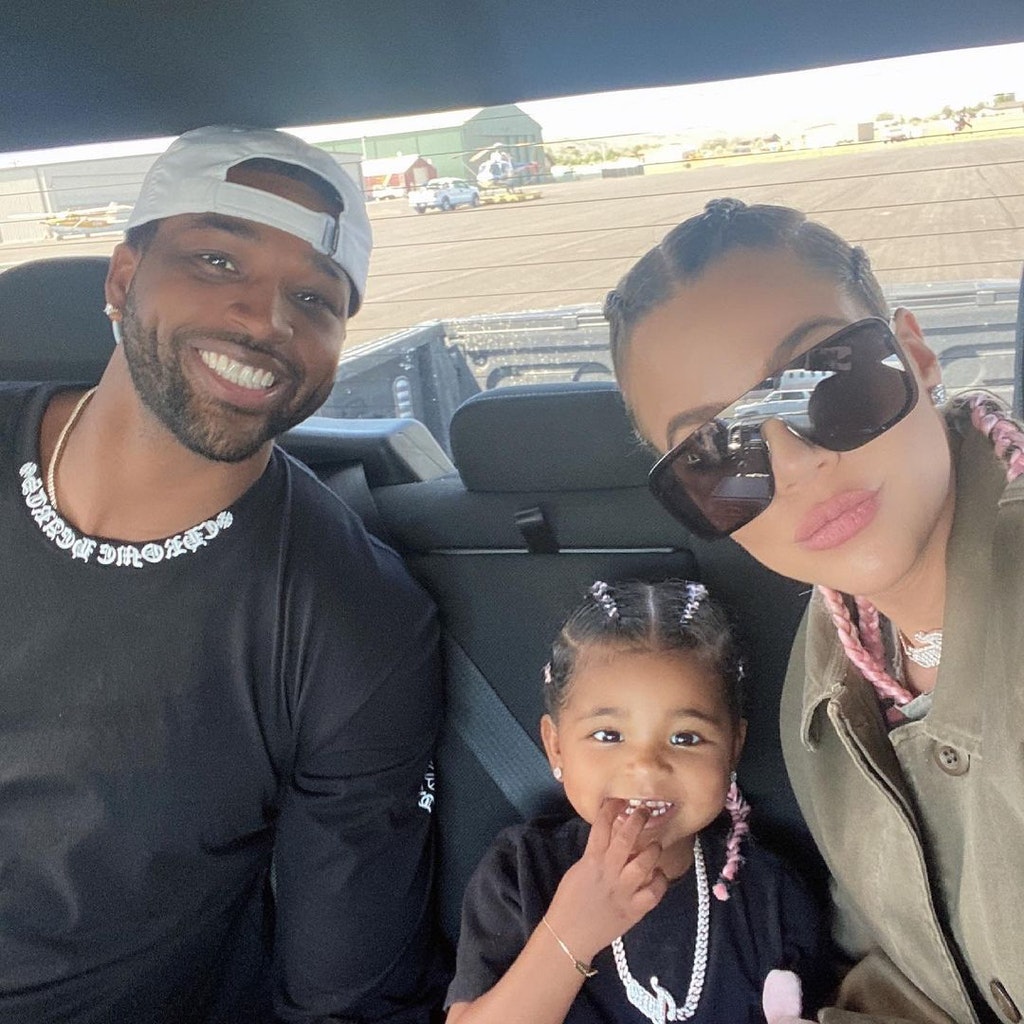 During his time with Khloe — the two are currently not romantically involved — Thompson was often in the news for his infidelity. Recently, his infidelity took a deeper turn when Maralee Nichols filed a paternity lawsuit against Thompson after her son was born in December 2021.
If you're doing math, that means the child was conceived prior to Thompson and Kardashian's June 2021 split.
Thompson revealed the news to the world through his Instagram, posting the update to Stories, which are taken down after 24 hours on the app. In a simple black-and-white text post, Thompson revealed that he fathered a child with Maralee Nichols.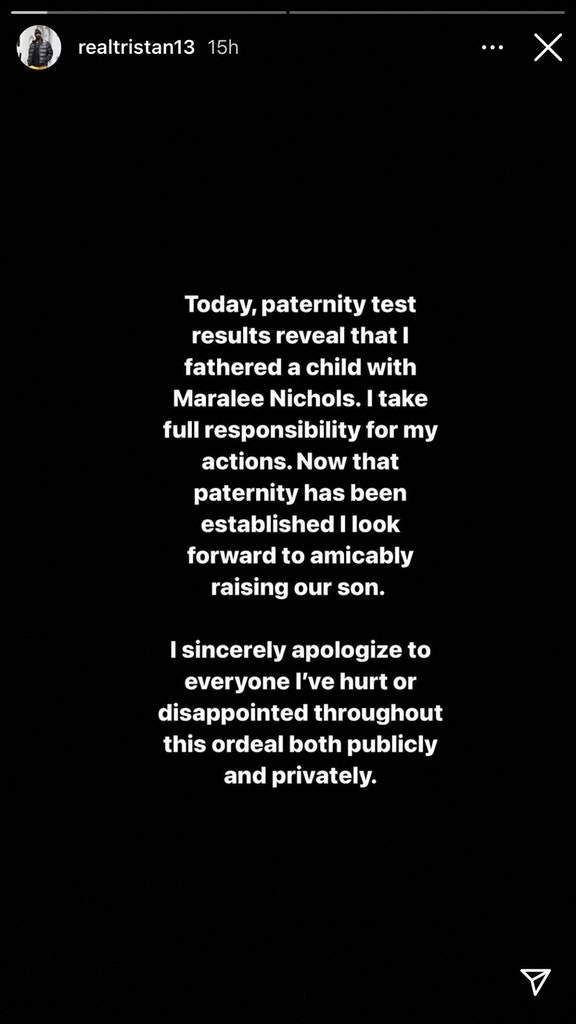 Nichols filed the paternity suit in June 2021 to which Thompson requested genetic testing.
After he posted the first update, he uploaded another text post. This one, directly addressing Kardashian.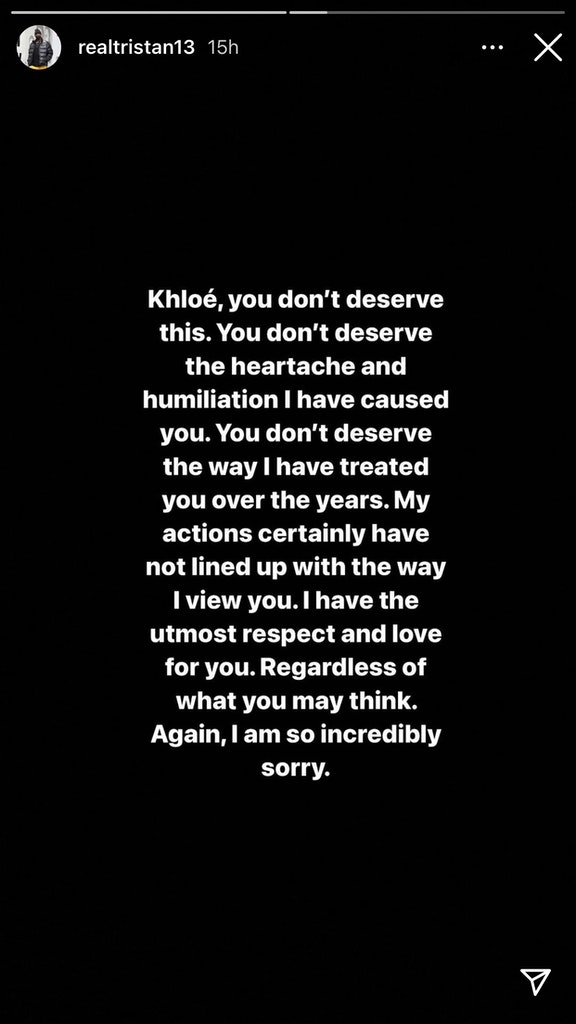 As of this writing, Kardashian has not responded to Thompson's public apology. Possibly because a public apology administered via Instagram Stories isn't much of an apology?
We're no experts, so we'll let Kardashian handle this one. News reports say he approached Kardashian prior to spilling the beans on the 'gram, so let's hope that's the case.
Meanwhile, the paternity suit continues to move forward and — if Mama Kris has her way — we're sure we'll hear more details.