The news that Meghan Markle and her husband Prince Harry would be leaving the U.K. to live half the year in Los Angeles has shaken the Royal Family. It's been a while since anyone tried to break with the queen and her cohorts, and people are speculating about what has gone wrong at Buckingham Palace. Well, for everyone outside of that rarefied atmosphere, the issue it pretty obvious: Meghan Markle gets treated poorly.
Anyone marrying into the Royal Family knows they're going to be under a microscope, but the actual level of animosity the Duchess of Sussex has received since marrying her prince charming has been beyond what she could reasonably expect. It's suspected that part of the reason is that the press has been warned to deflect attention away from the cheating scandal surrounding Prince William and his wife, Kate Middleton.
While they've both received a lot of scrutiny, the media tends to treat them much more gently. So much more gently, in fact, that people are now gathering side-by-side examples of the difference, like in this viral post from lawyer Eve Cornwell, in which the two Duchesses' avocado preferences are treated pretty differently:
do u see the difference now? do you SEE IT pic.twitter.com/rdZmtE1GaY

— Eve Cornwell (@Evecornwell) January 12, 2020
That one is absurd enough, but seeing them all really drives home how bad it was getting for the younger couple. Here are just a few examples:
1. One of them is tender one of them is vain
This is just insane and I can't stop thinking about it pic.twitter.com/7JtbH9xIYH

— Alexis Benveniste (@apbenven) January 13, 2020
2. Picking apart their virtually identical looks
— Resilient (@KaindeB) January 12, 2020
3. Bending it like Beckham versus hoarding cash
It's impossible to look at these headlines and say that Meghan was treated fairly pic.twitter.com/BNANt2gxqc

— Alexis Benveniste (@apbenven) January 13, 2020
4. The cursed avocados again!
There are hundreds of examples of media outlets being kind to Kate and absolutely awful to Meghan pic.twitter.com/a5iTSp1xcf

— Alexis Benveniste (@apbenven) January 14, 2020
5. She dazzles, she's "vulgar."
— Caremeam (@Caremeam1) January 12, 2020
6. Hiring foreign nannies is taken VERY differently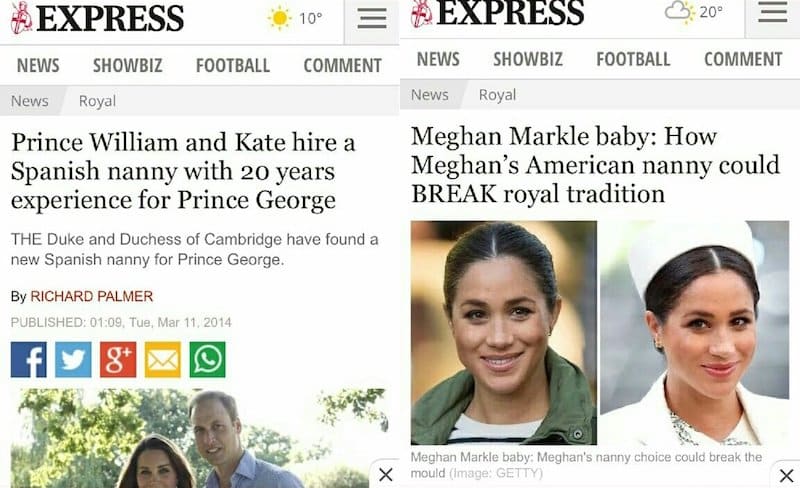 7. Meghan sets fashion trends for royals and gets roasted
8. Even the origins of brands change for them both
9. And don't forget inappropriate sexuality speculation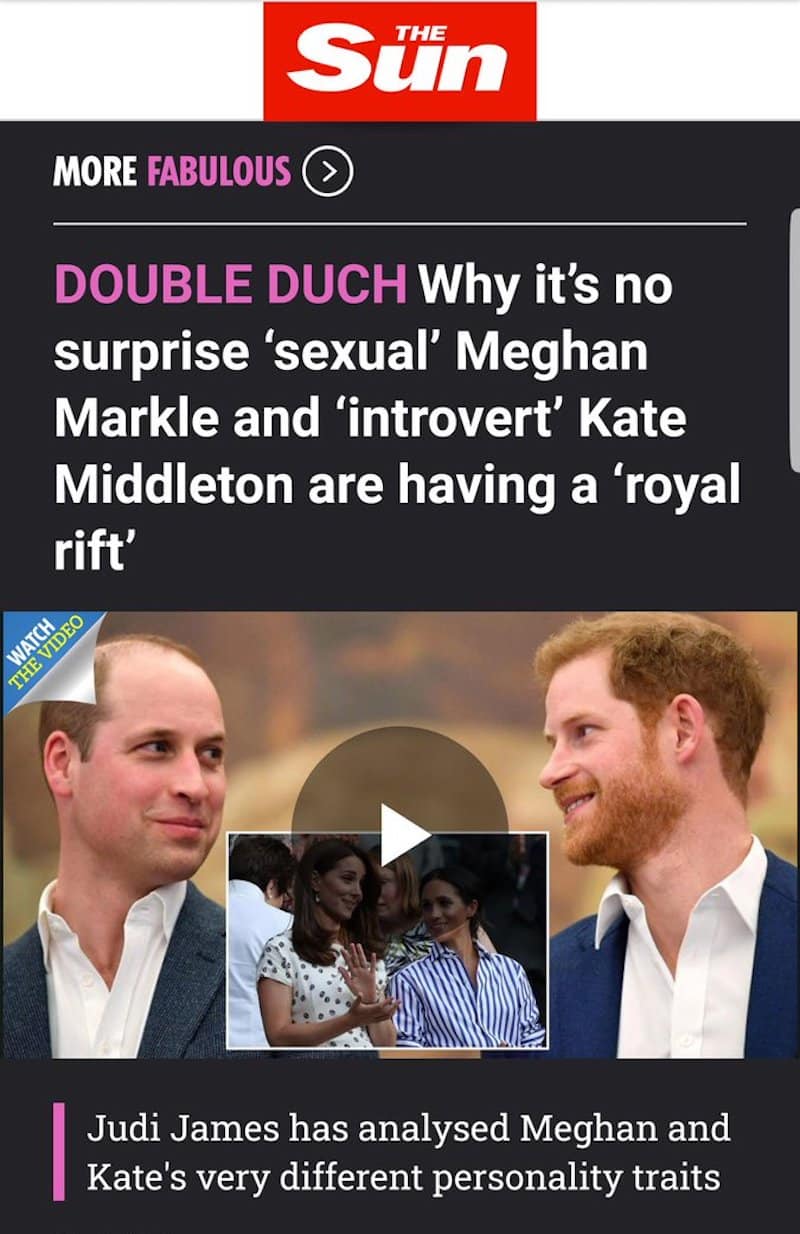 Meghan: run as fast as you can. They don't deserve you!