Alex Winter and Keanu Reeves are returning for Bill & Ted 3: Face the Music, the third installment of the franchise that is set to drop almost 30 years after Bogus Journey—and we were blessed with the first trailer today.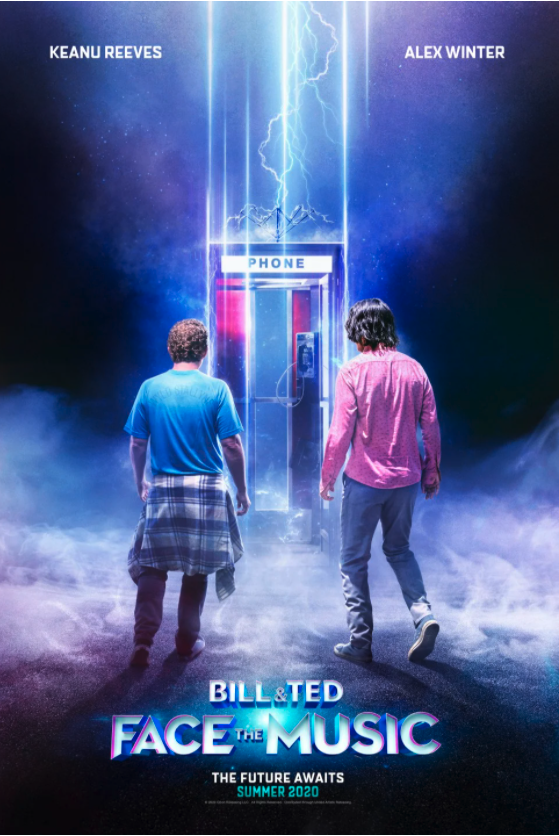 As the first teaser revealed, Bill S. Preston (Winter) and Ted "Theodore" Logan (Reeves) are still best buds intent on uniting humankind. This time around, the iconic duo is joined by their daughters (played by Samara Weaving and Brigette Lundy-Paine) on a time travel adventure to find a song that will bring about world peace. Oh, also Kid Cudi is in it.
View this post on Instagram
"The spirit of the original movies is all there," said William Sadler, who is reprising his role as Grim Reaper, to NME in March. "All the fun came back instantly—not just for me, but for Keanu and Alex too." Watch the teaser trailer below:
"Bill, we've spent our whole life trying to write the song that will unite the world," says Ted in the preview. "Why can't we just go to the future when we have written it?"
"And take it from ourselves!" replies Bill. "But isn't that stealing?" Ted asks. "How is that stealing if we're stealing it from ourselves, dude?" Bill replies.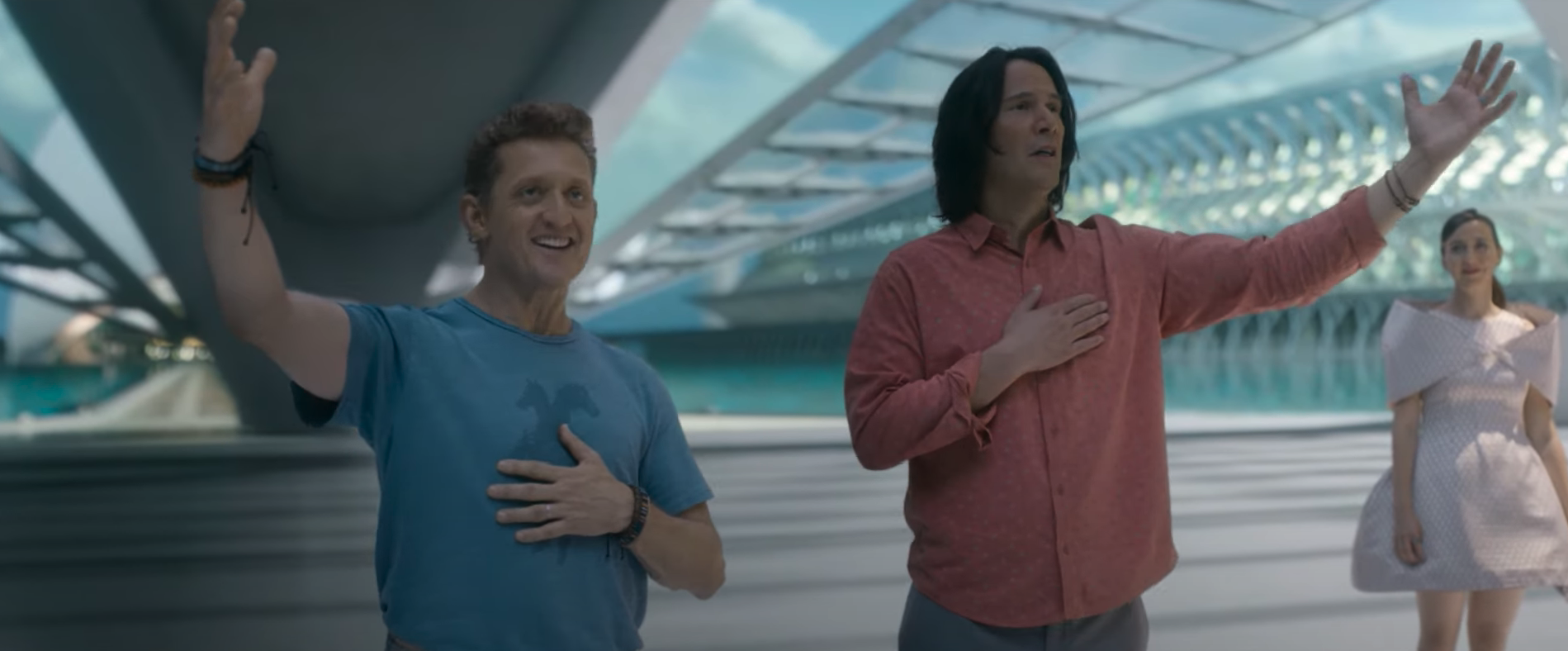 Besides Kid Cudi, The cast for Bill and Ted 3 also features Kristen Schaal, Anthony Carrigan, Erinn Hayes, Jayma Mays, Jillian Bell, Holland Taylor and Beck Bennett.
Bill & Ted 3: Face the Music is in theaters Aug. 21.