You cannot escape the Joker Discourse—meaning you also cannot escape the Joker memes. Since the trailer was released, it's been a source of controversy and conversation. There are a few reasons why: for one, comic book movies are always a huge deal even if it feels like thirty of them come out a year.
People are really passionate about these longstanding characters, and since Heath Ledger's iconic iteration, it's been hard for anyone to do the Joker justice. The trailer itself also read as a very dark take on a villain who used to be at least somewhat comical and fun, if threatening.
All of this discussion made Joker an extremely anticipated movie! And it's…just okay, according to reviews, anyway. The true art of Joker might be the Internet's response to it. The last month or so has birthed a deluge of jokes, memes, and stories surrounding the movie that will make you laugh, no matter what side of the Joker divide you fall on.
Here are all the funniest Joker memes to make you laugh. They might even make the Joker laugh.
1.
Why didn't the joker ever try CBD or drinking water

— Lil Sasquatch (@lilsasquatch66) October 10, 2019
2.
3.
honestly if I didn't become a supervillain when 3 kids jumped me and stole my Pokémon cards right outside the sacred temple known as a public library in 3rd grade while the babysitter stood there and watched then I really don't wanna hear it from the joker

— Chai Goth posting his L's online (@Abid_ism) October 9, 2019
4.
5.
For those who didn't catch the reference. pic.twitter.com/JzzbyPaGo1

— The Rock Lady (@AriWRees) October 10, 2019
6.
https://twitter.com/LoHyrule/status/1182638854890807296
7.
Sorry but women invented starving for control, back off https://t.co/dRhEV9WET1

— Rachel Sennott (@Rachel_Sennott) October 8, 2019
8.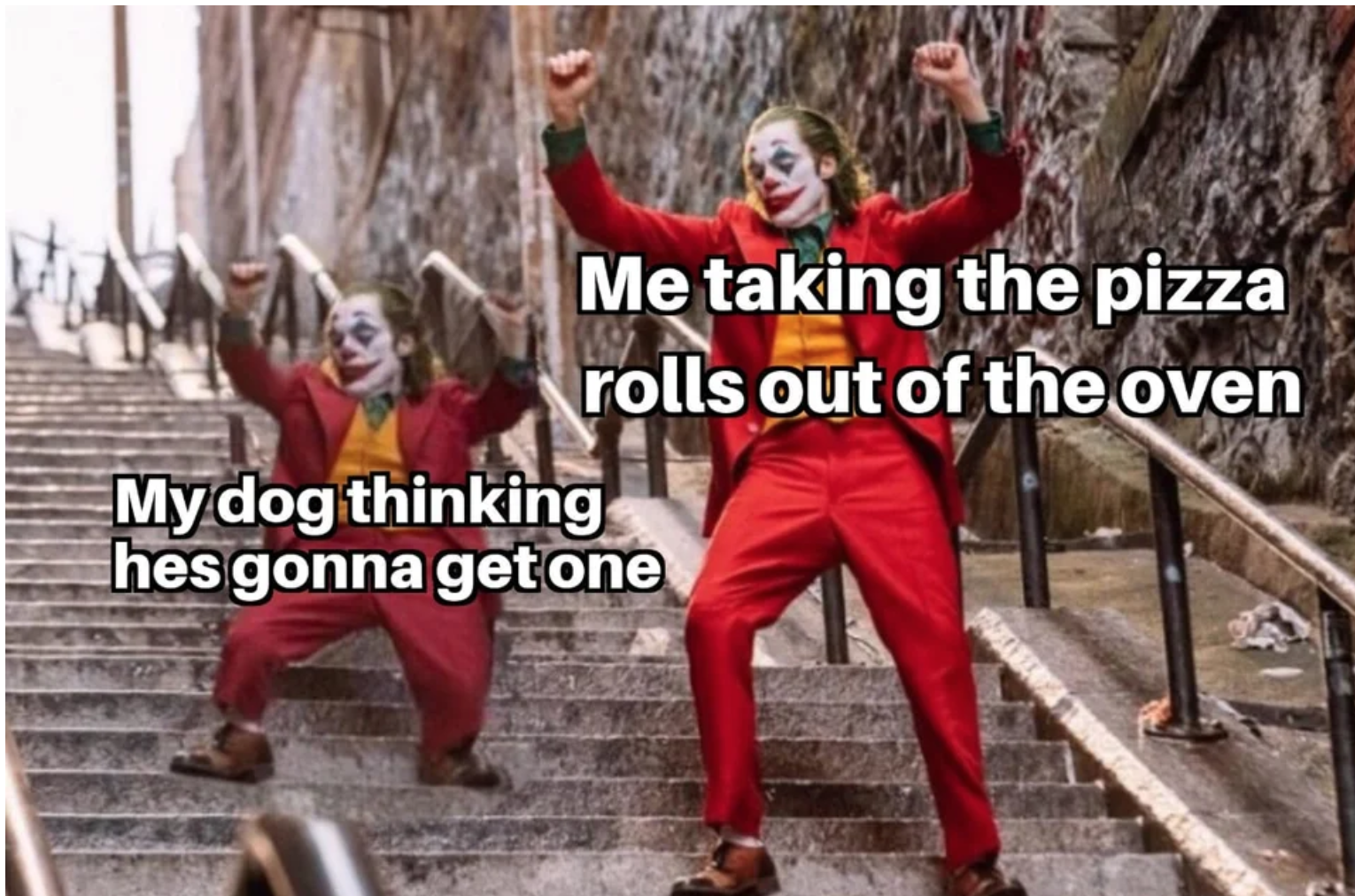 9.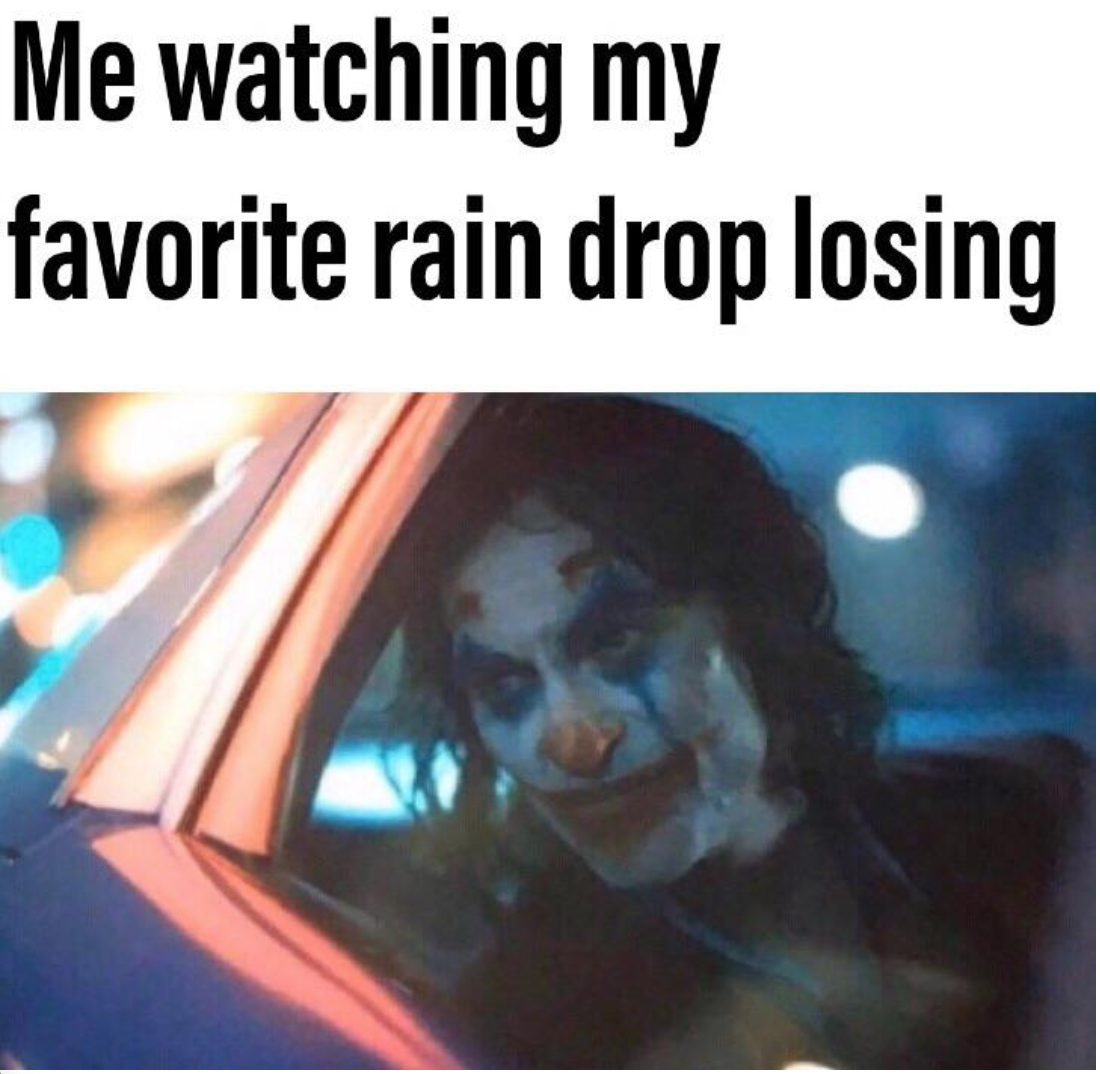 10.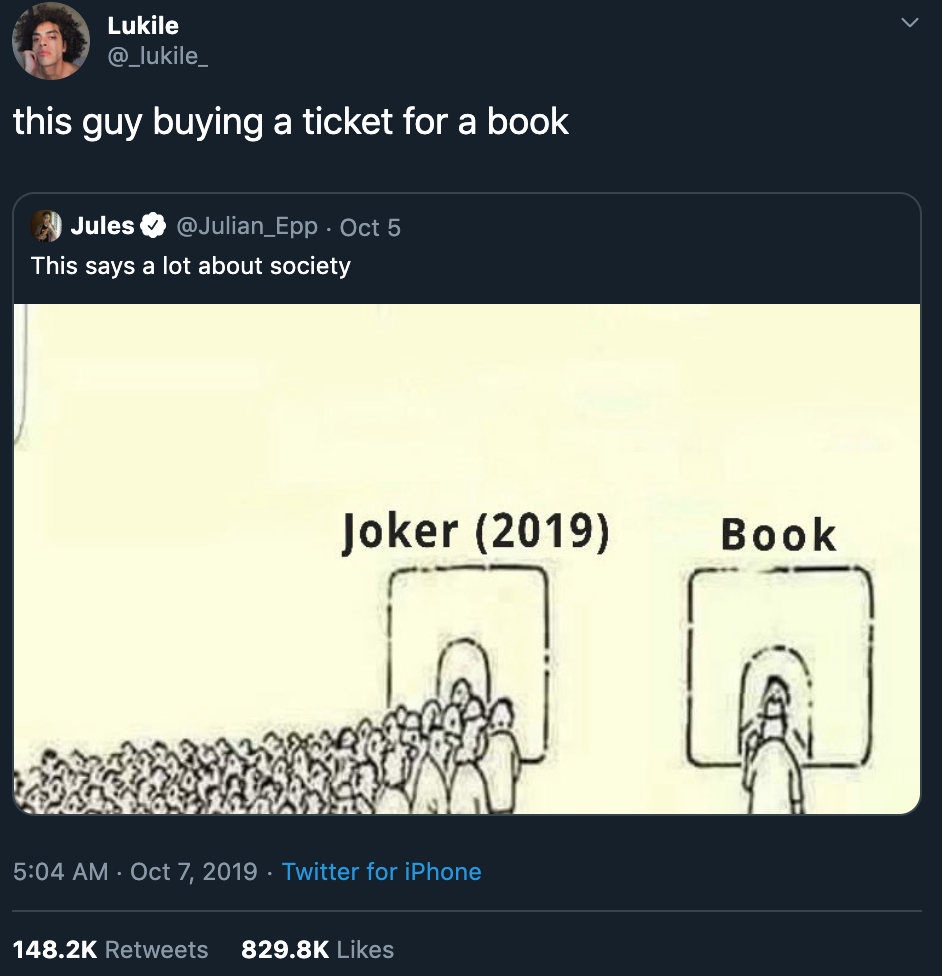 11.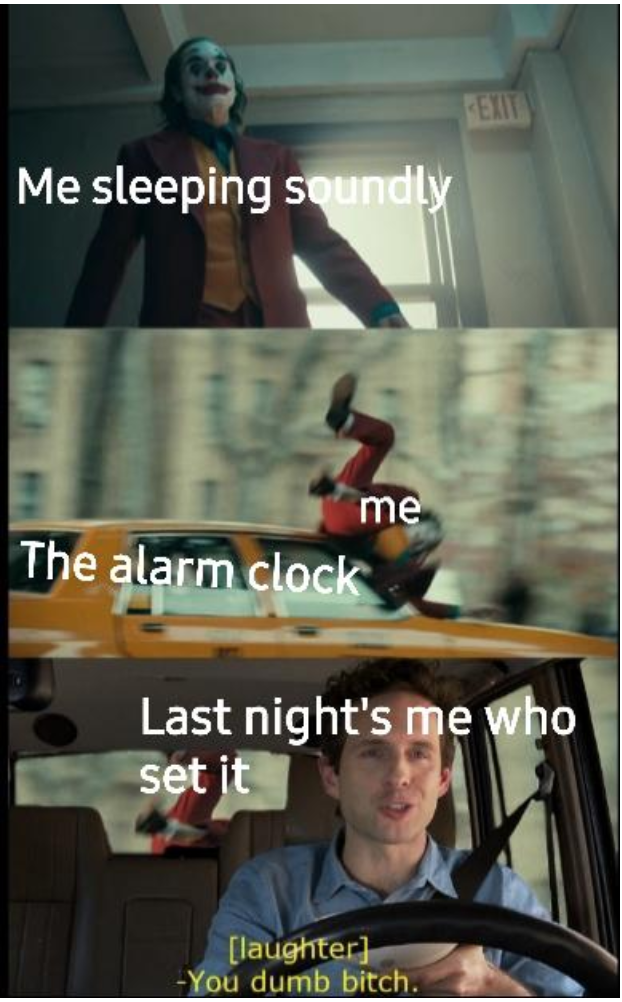 12.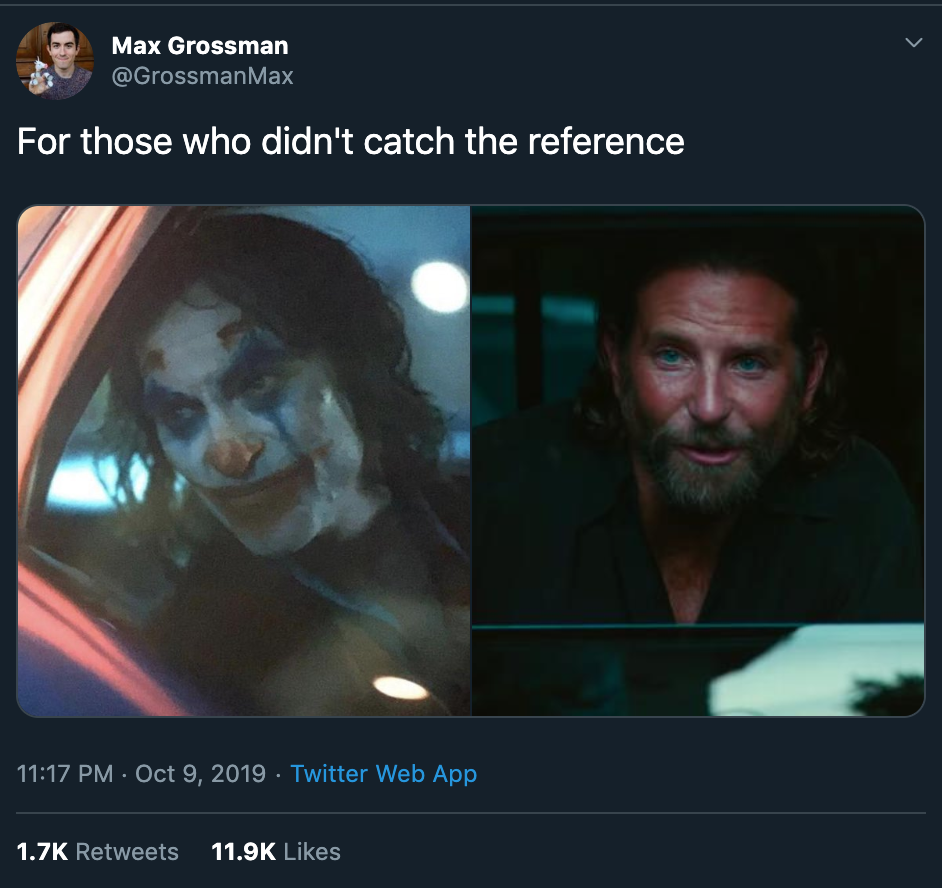 13.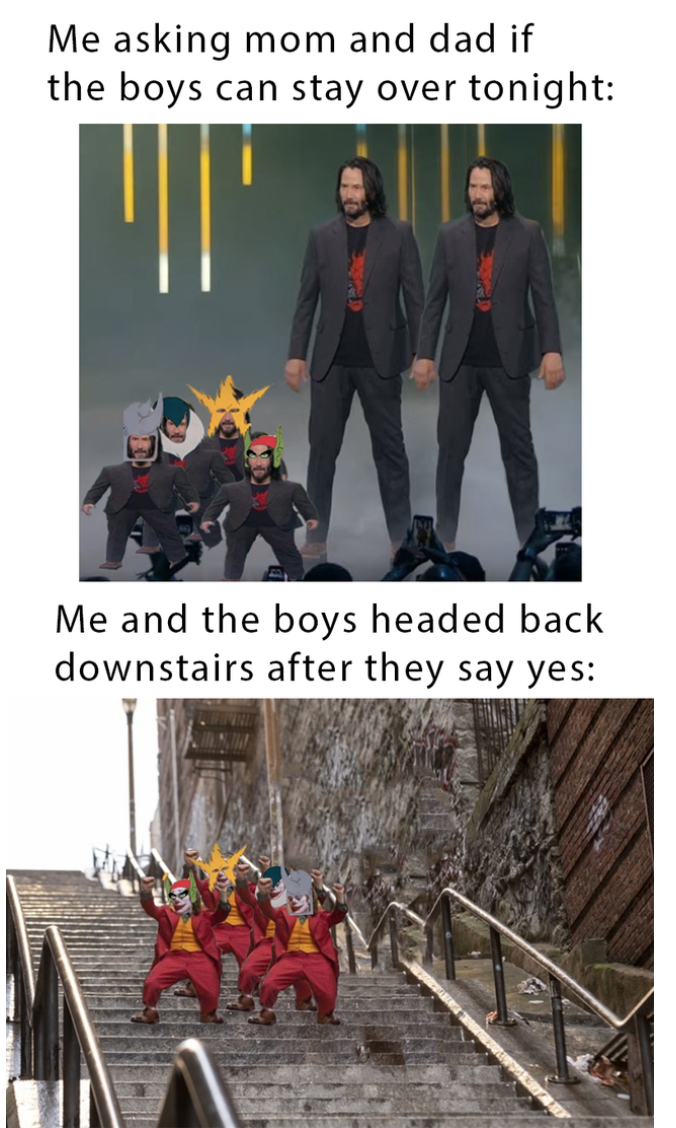 14.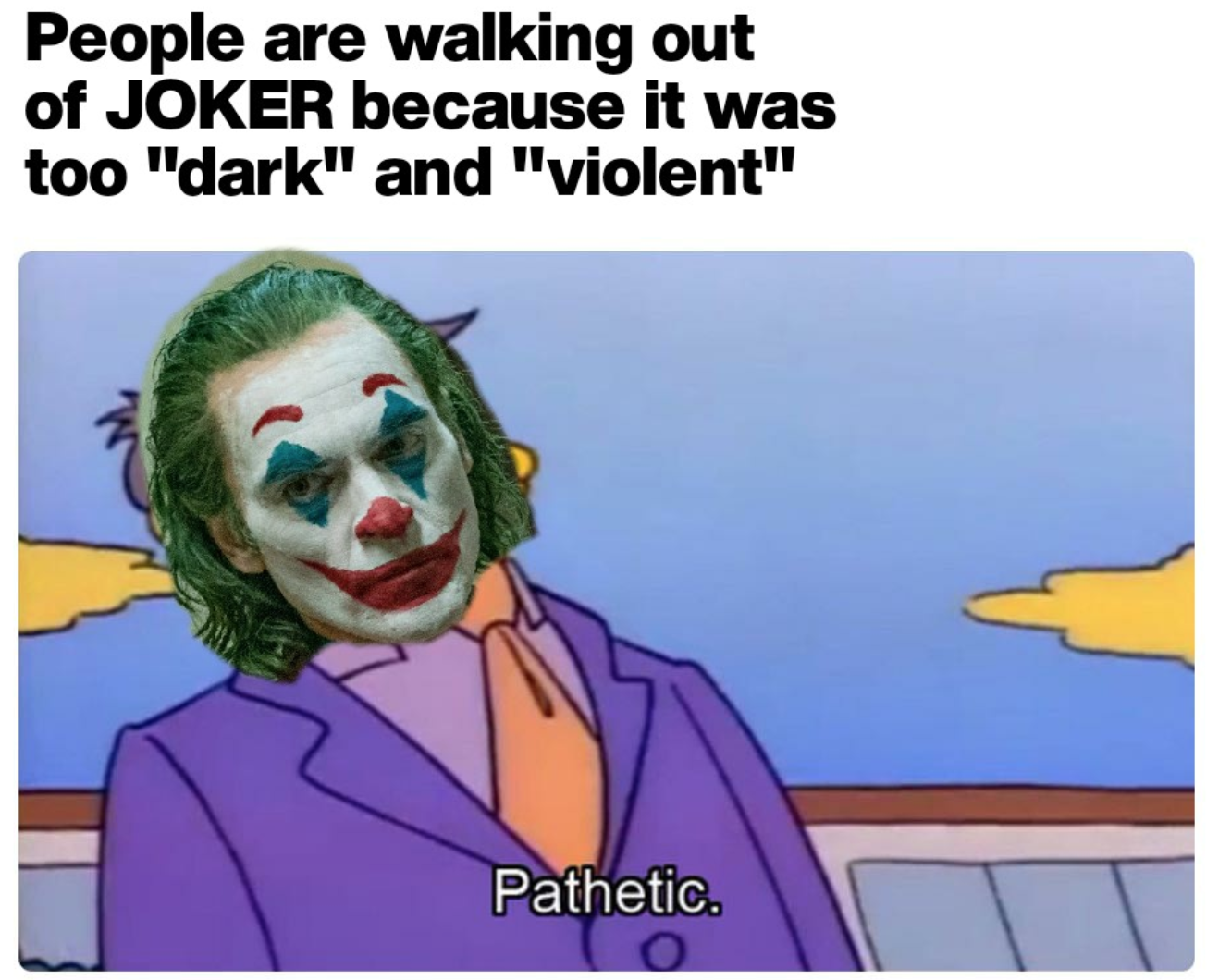 15.
I can't believe the Joker's origin story is that a group of black kids once made fun of him for eating beans in a movie theater??

— Heben Nigatu (@heavenrants) October 3, 2019