Adam Levine is pretty famous for a lot of stuff, but I think it could be argued for being most famous as the frontman of band Maroon 5.
Because of his fame, people still take him seriously, but he may have undone all of that with a few comments in an interview that makes him seem pretty out of touch.
Stereogum reports that Levine was interviewed by Zane Lowe on Apple Music because he's promoting his band's new song with Megan Thee Stallion called "Beautiful Mistakes."
Levine started to get nostalgic, saying he'd been playing Avril Lavigne's old records for his kids. That's when he said this:
It's funny, when the first Maroon 5 album came out there were still other bands. I feel like there aren't any bands anymore, you know?

That's the thing that makes me kind of sad, is that there were just bands. There's no bands anymore, and I feel like they're a dying breed.

And so I kind of, in a weird way, as far as … I mean, there still are plenty of bands, and maybe they're not in the limelight quite as much, or in the pop limelight, but I wish there could be more of those around.
Yes, Adam Levine is so above it in the music industry, he no longer knows anyone in the music industry. People were very quick to criticize his point for a number of reasons, though some of them conflict.
One line of thought was that Adam Levine's band is really more of a solo act with good instrumentals. So in a way, he was never in a band either: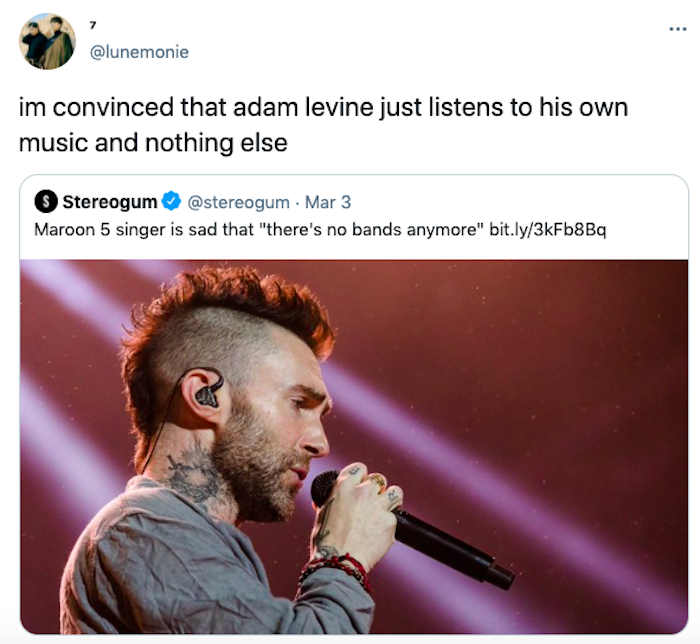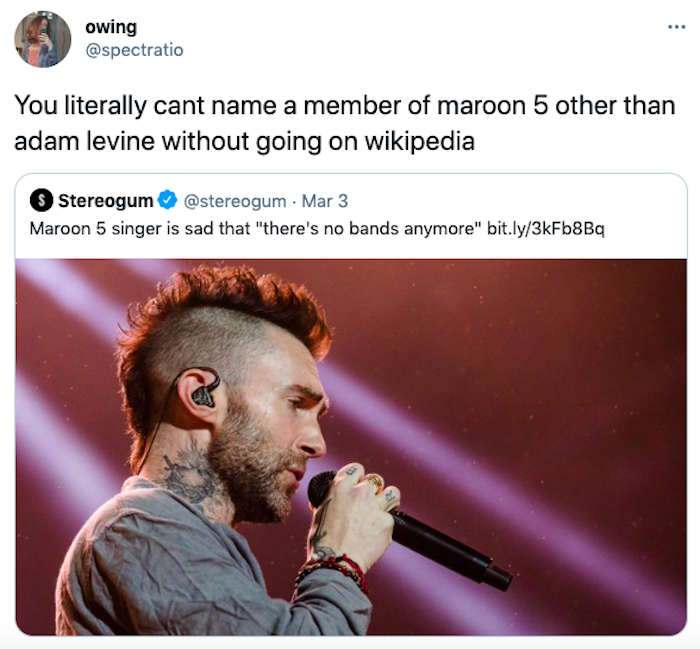 Then there are the people who insist there ARE bands or they themselves are in bands: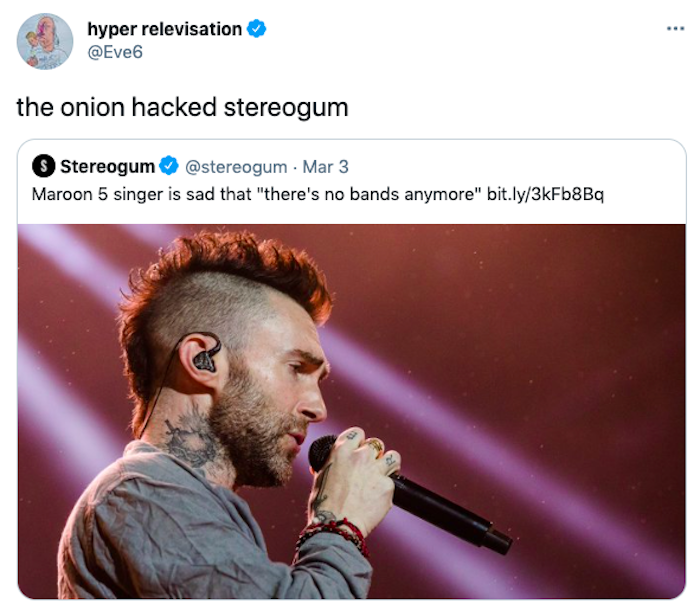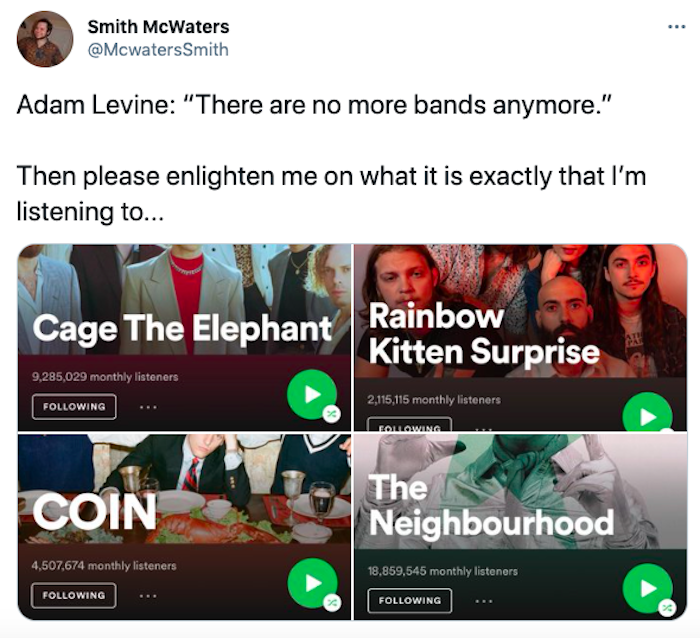 And there's also a couple of people defending Levine and saying what he really meant is that big name music acts are solo for the most part at this point in history: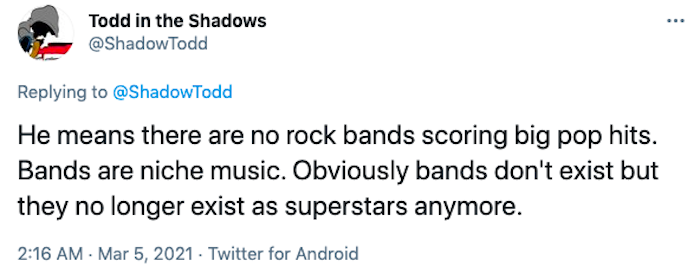 Will there ever be a big band name again? One day, we might want them back, but for now, I might have to admit…Adam Levine is right. NOOOOOO!
Featured Image: Shutterstock/Debby Wong