deadmau5 once gave me a solid cussing when I refused to let him into the vip area at a major festival.

Why? He was carrying a lot of expensive photography equipment, wanting to enter a restricted area without an escort from the press team.

Also, I didn't know what he looked like without the helmet. So most of the cussing was in the line of "don't you know who the fuck I am?!" and "I'm your motherfucking headline artist."
I was on a family vacation and Rob Gronkowski would not stop hitting on me. He had a hurt leg and was in a cast so I went from the pool area to the beach area and he actually asked my mother where I was. She convinced him not to follow me onto the beach, but gave him my room number. Of course he called. I didn't know who he really was at the time or what an idiot he is, but we met up in a public area. He actually used "Are you from Ireland, 'cause you've got me Dublin?" on me and that's when I said I had a family dinner.
Toby Keith. I think he's a fuckwad.

I was in the Marine Corps (infantry) and deployed to Iraq for the majority of the year in 2006, in the Al Anbar province, and our company was in a smaller town for a base/FOB – we were nowhere near the amenities of an air base. 2nd deployment for me, never had a USO visit or celebrity meeting, they usually don't like to get out to the nasty parts of the country. Well, we end up getting Toby Keith coming in to where our Battalion HQ is, so the day of a lot of the patrols get rerouted to the base he was going to fly into, which was joint Marines/Navy (Navy had some boats that they would occasionally take up and down the Euphrates or on the lake above the dam (no reason for that, there weren't any issues up there, it was just joyriding).

Anyway, the people who actually wanted to meet him/get an autograph are all waiting, I'm assigned to help direct the entourage from the helipad when it comes in. We've got an hour once he lands, and I can hear my company XO trying to get it organized so that everyone can meet him, shake his hand, get an autograph. Then one of the Navy higher ups asks if he wants to go for a ride on the lake in a SURC (Small unit riverine craft) boat, and he says sure. So all of the sudden the XO gets told to group everyone in groups of 5 and they basically do an assembly line where Toby gets in the middle for one picture, then on to the next group. Doesn't meet a single person, doesn't shake a hand, doesn't sign anything.

Spends 30 minutes of his hour riding a fucking boat with field grade officers, then leaves.

While I was pissed at the leadership of the Navy for deciding to spend half his trip on a boat ride with maybe 10 service members while the rest just went back to what they were doing, I was and still am far more livid at Toby Keith.

That piece of shit made his millions with that stupid boot in your ass song and profits with how much he supports the military, but when it can down to it, he decided to accept a boat ride invitation instead of spending any time at all with the enlisted guys in the combat zone.

FUCK Toby Keith.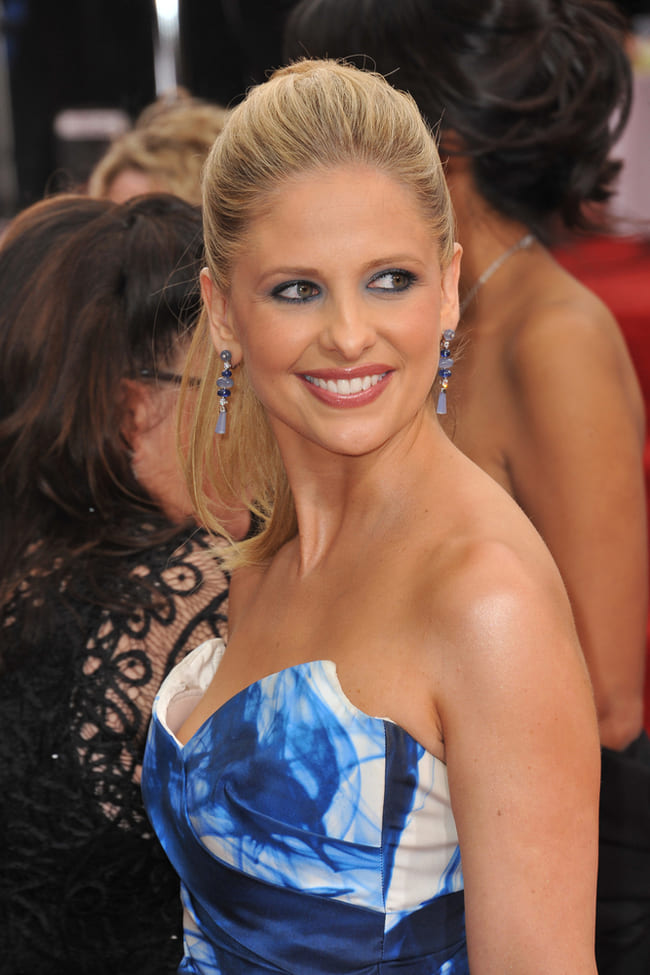 My stepdad worked as an extra on Buffy and said Sarah Michelle Gellar was a total biotch. She yelled that she didn't want the extras looking at her while they filmed the scene, even though that's kinda what they were supposed to do.
This is super obvious, but both in my acting career and working a side job in entertainment news, Bieber was the worst. Travels in a pack of bodyguards, never speaks to anyone but them. I literally had a conversation with that little prick through his bodyguard as a translator. I would say something to him, bodyguard would repeat it to bieber, bieber would answer to his bodyguard, and the bodyguard would repeat it to me. ALL IN ENGLISH. What a big loose cunt.