In an absolutely bonkers move, people around America have decided that they don't want to get the COVID-19 vaccine because it "infringes on their liberties." And that opened the floodgates for other people to claim, INCORRECTLY, that the shots are some kind of poison, microchips, or ???? It's nuts, guys. The nonsense people believe…
Anyway.
It's SO stupid that it becomes incredibly satisfying to watch anti-vaxxers get owned online. Check out some of the best times.
---
1. Essential Oils, anybody?
2. What an ass.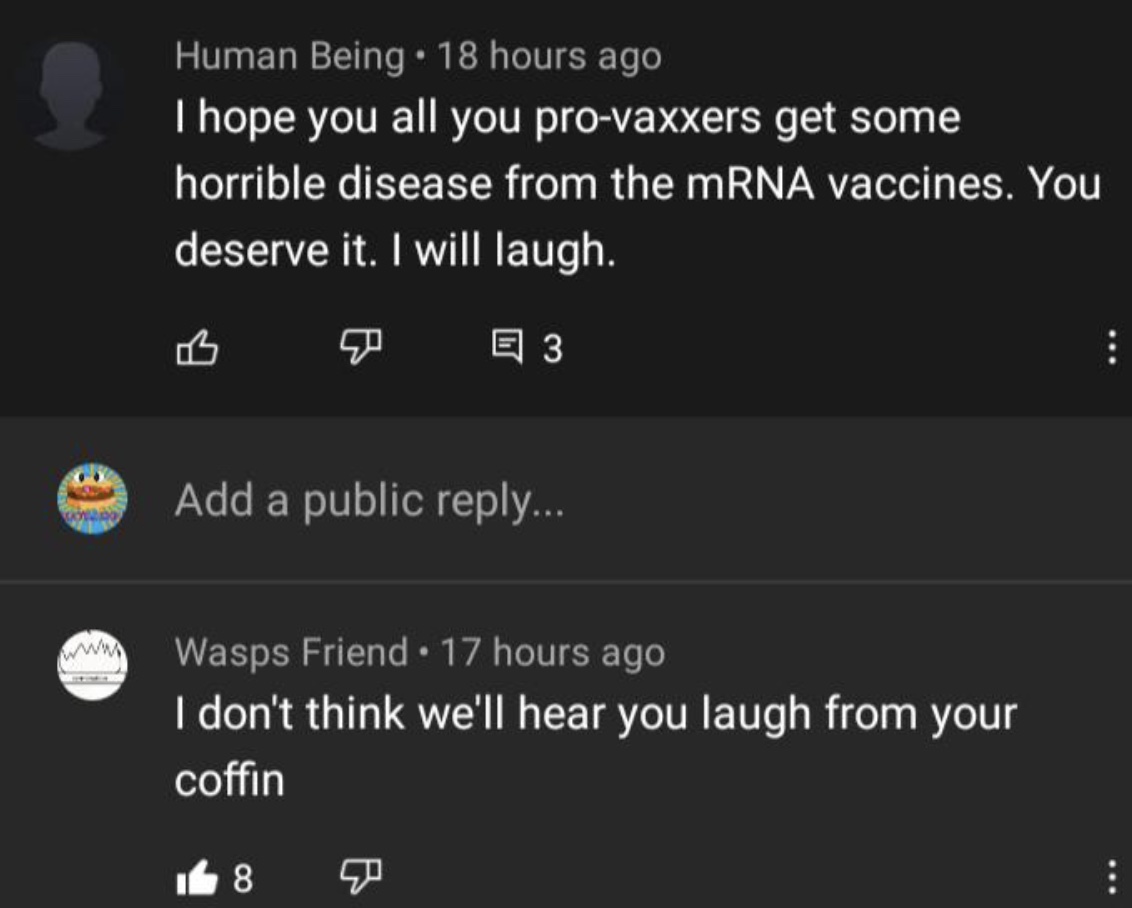 3. Logic?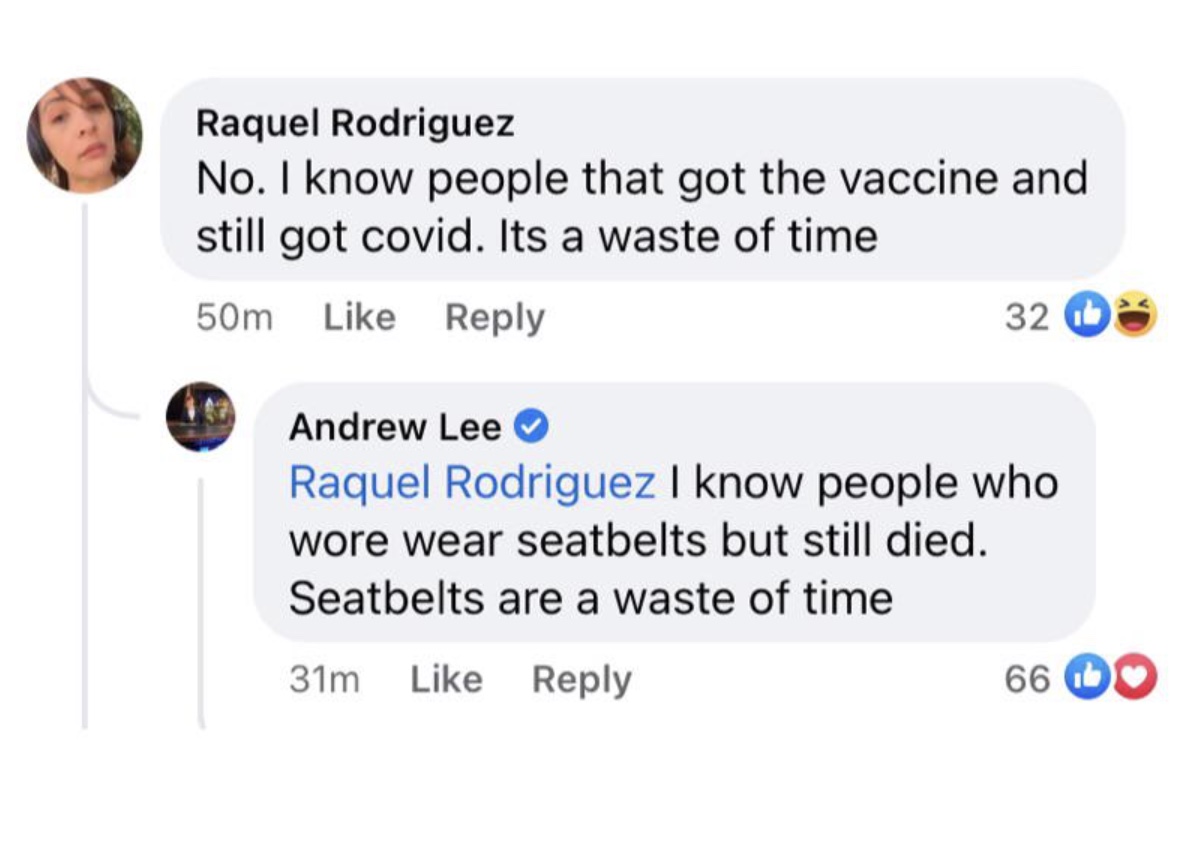 4. Guys. The Plague isn't a trump card.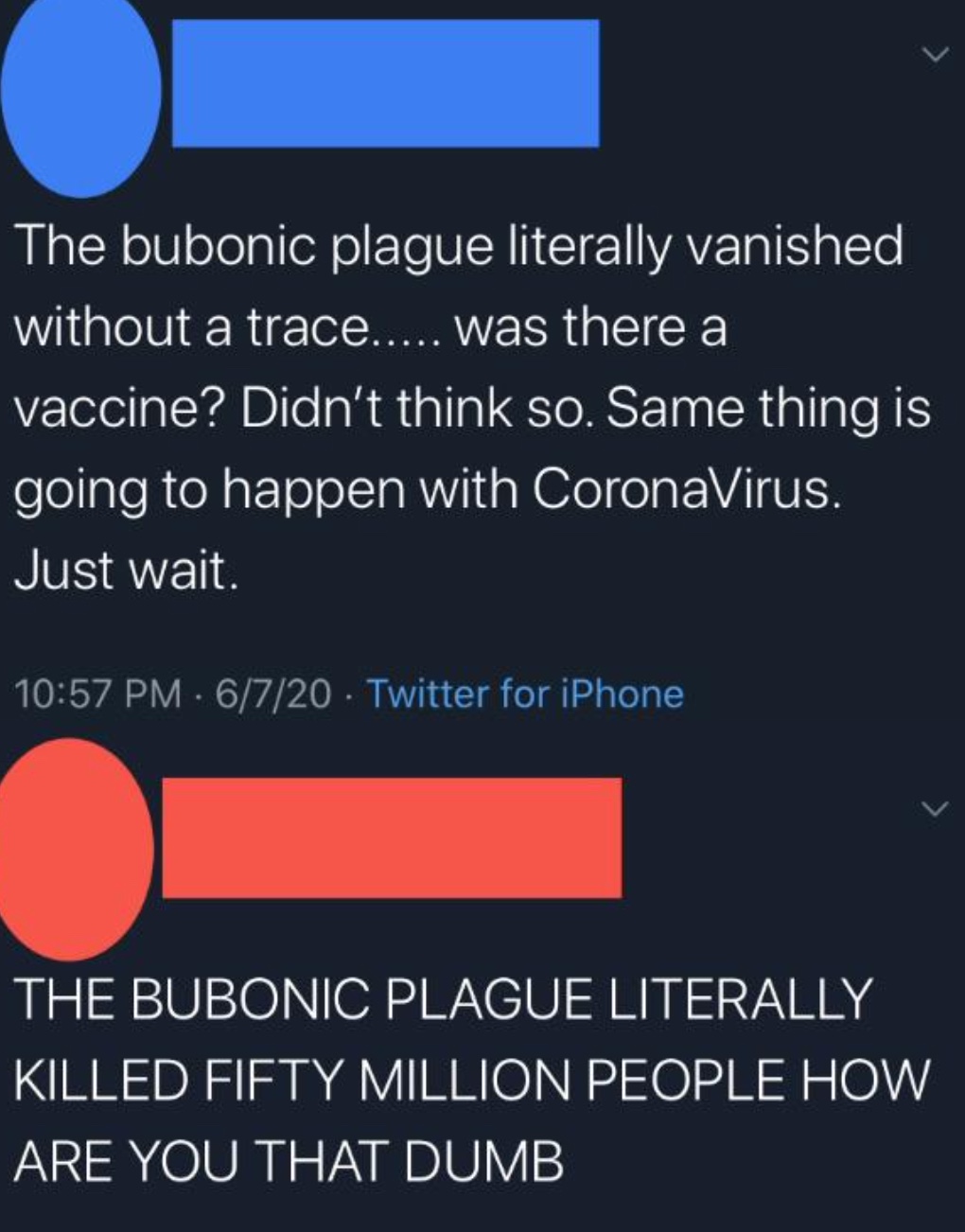 5. Are you a doctor?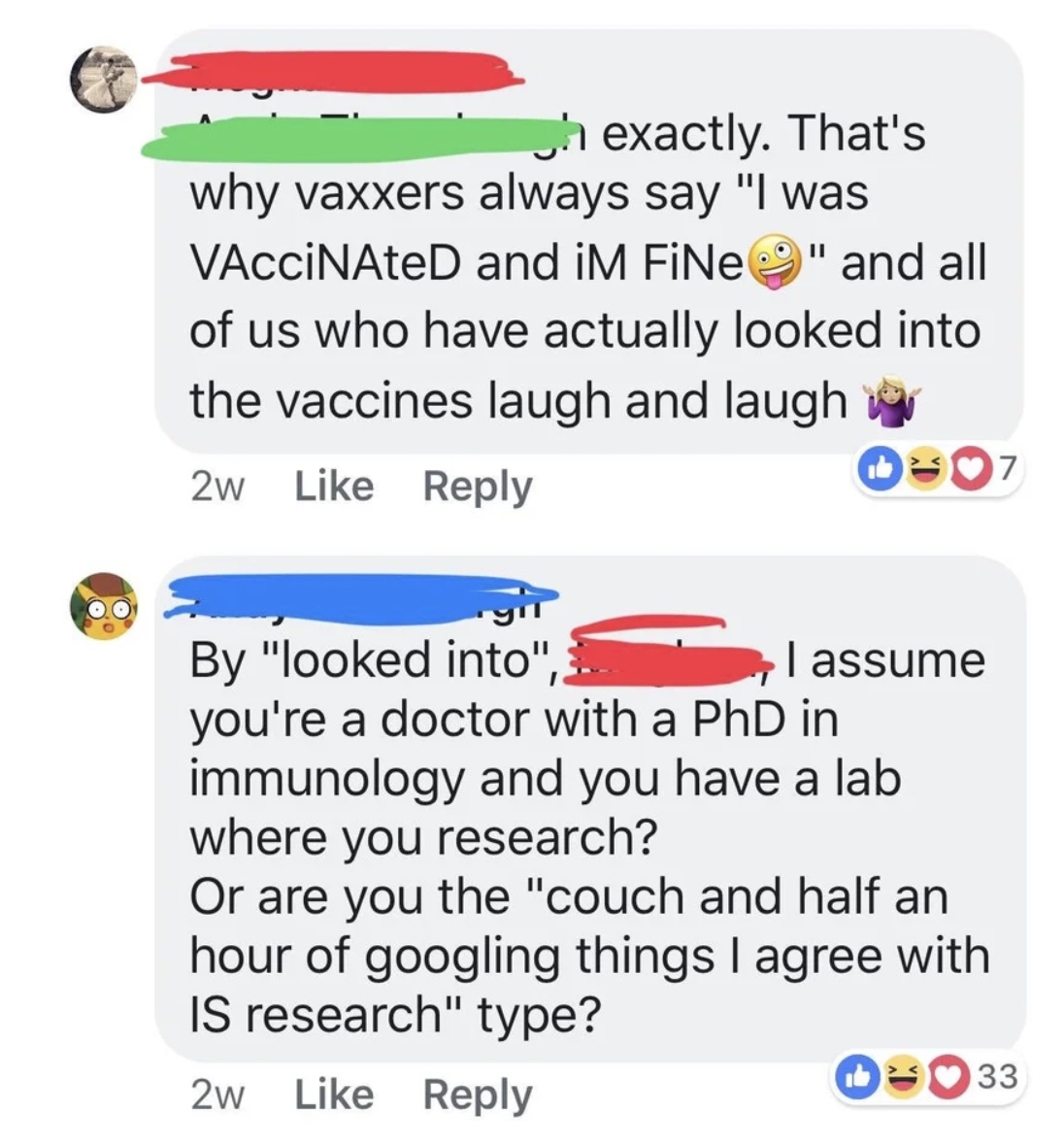 6. Burn!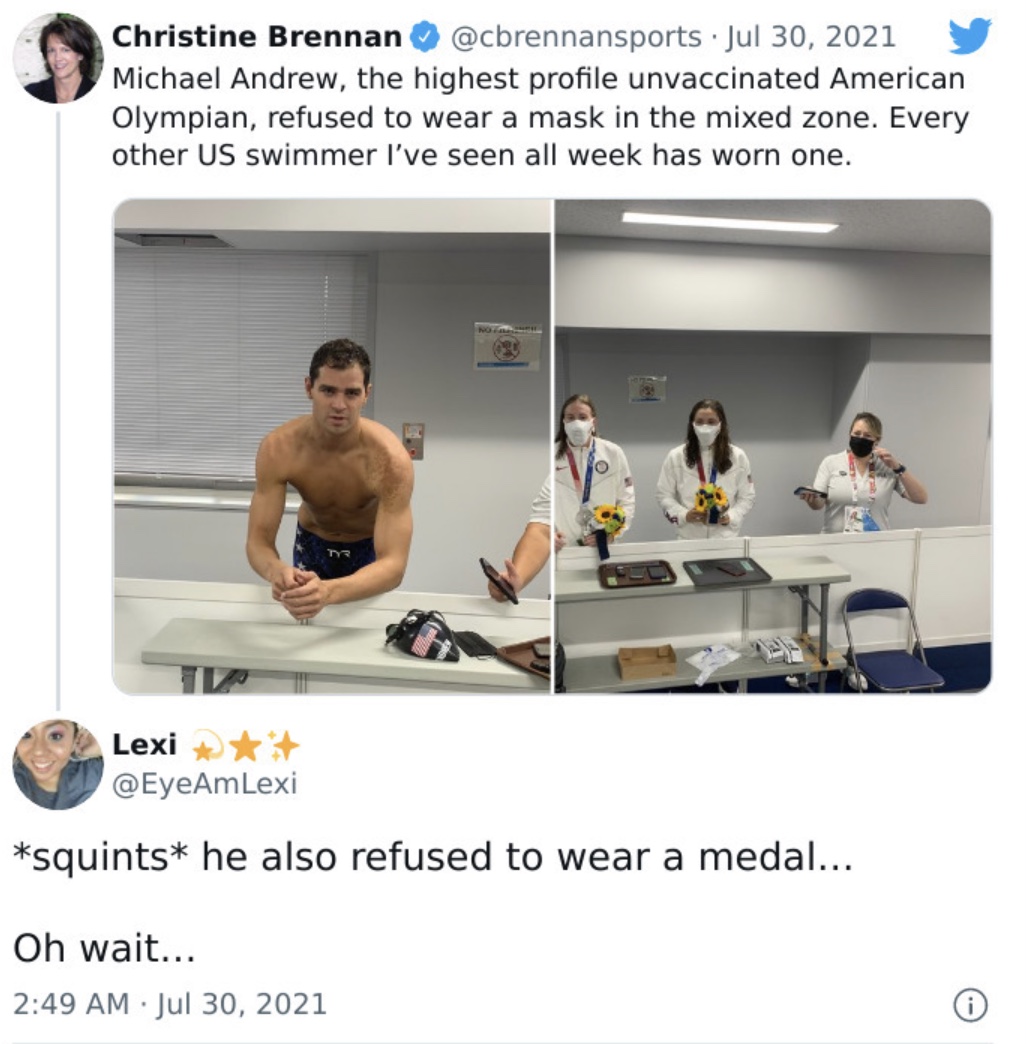 7. We're banana peels???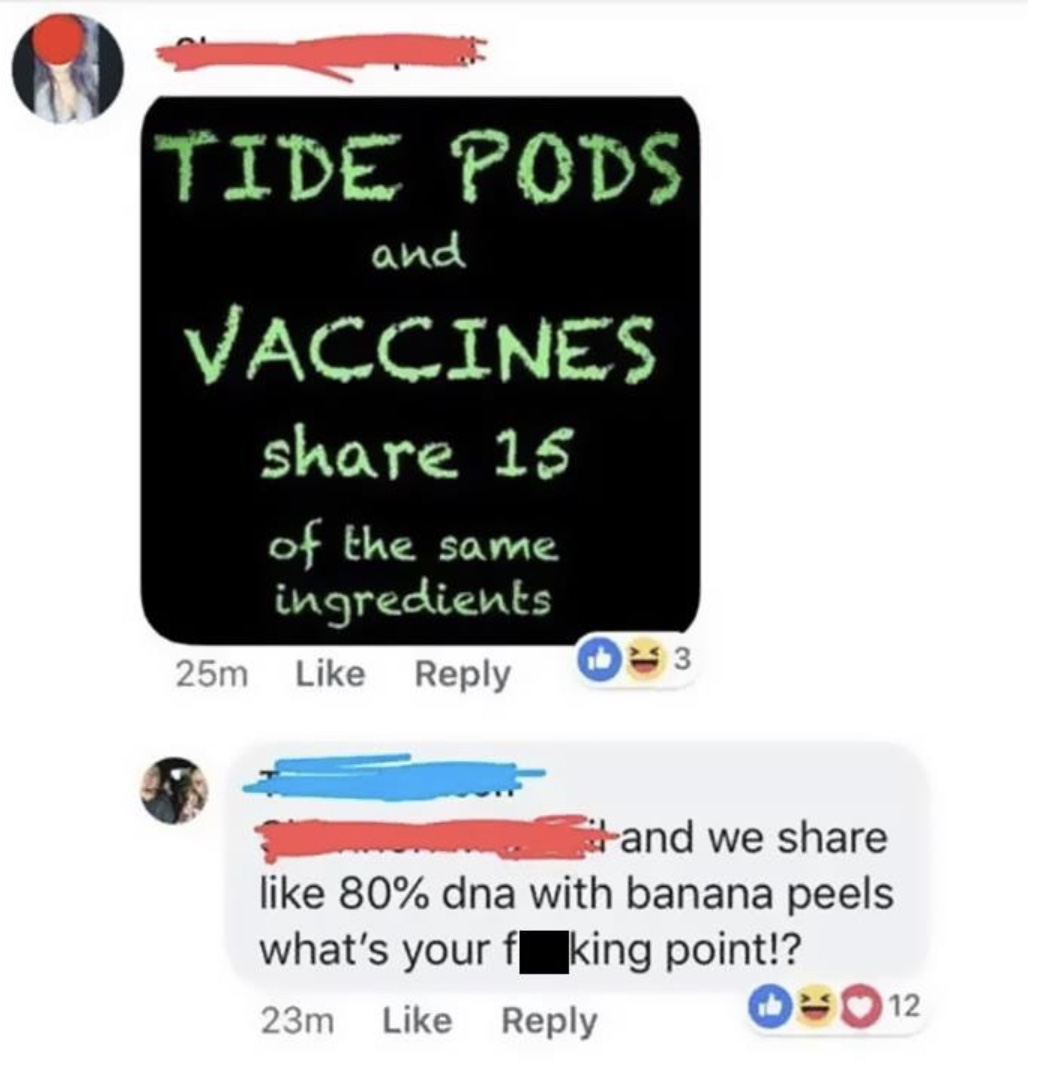 8. Injected into muscle, dummy
9. Dead. You'll be dead.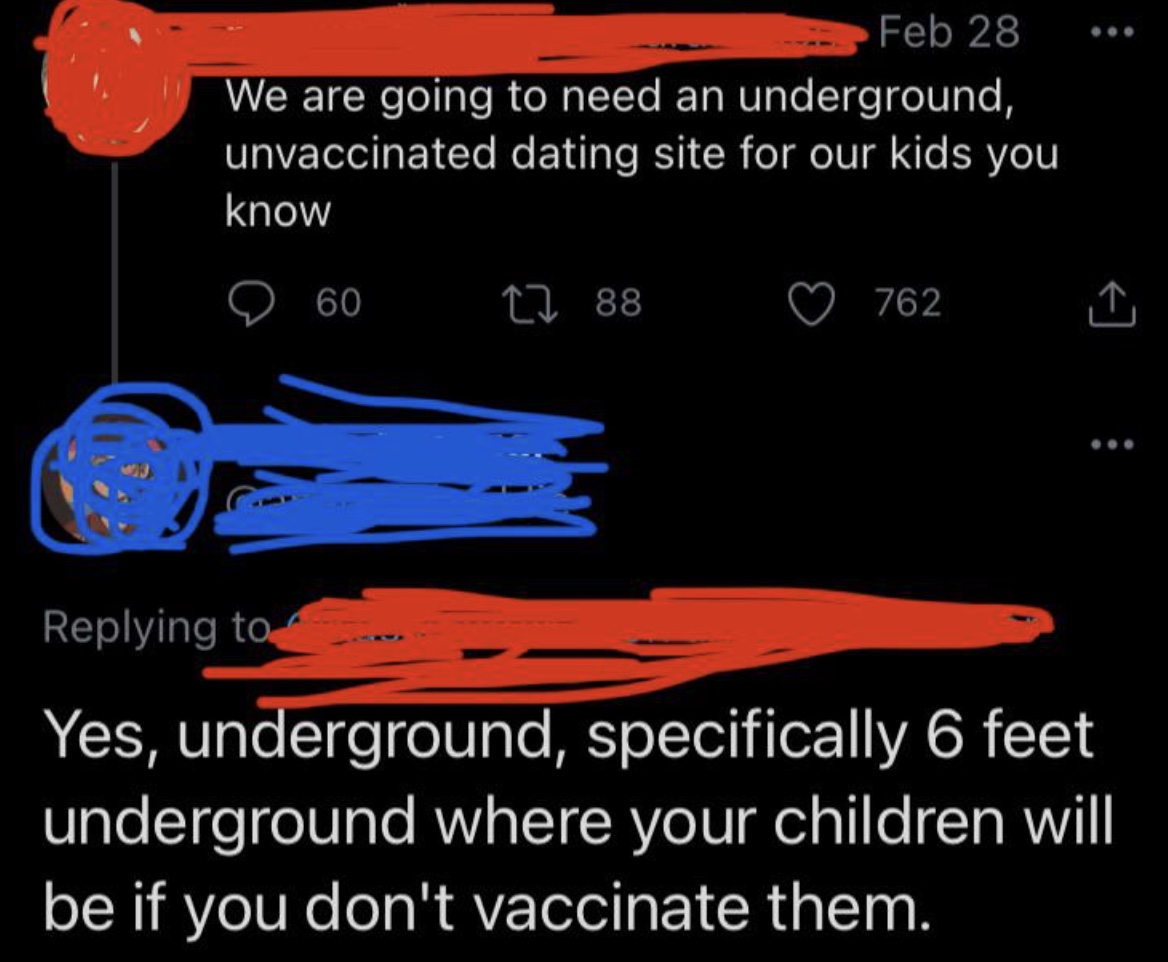 10. Poor Simone.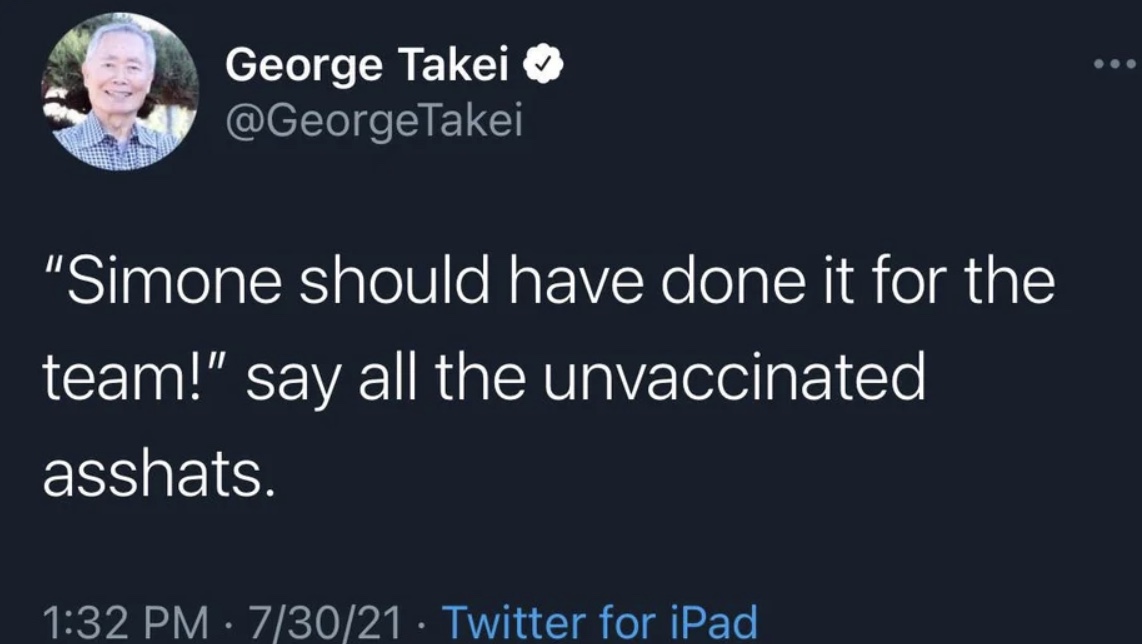 11. A THIRD.
12. Not research.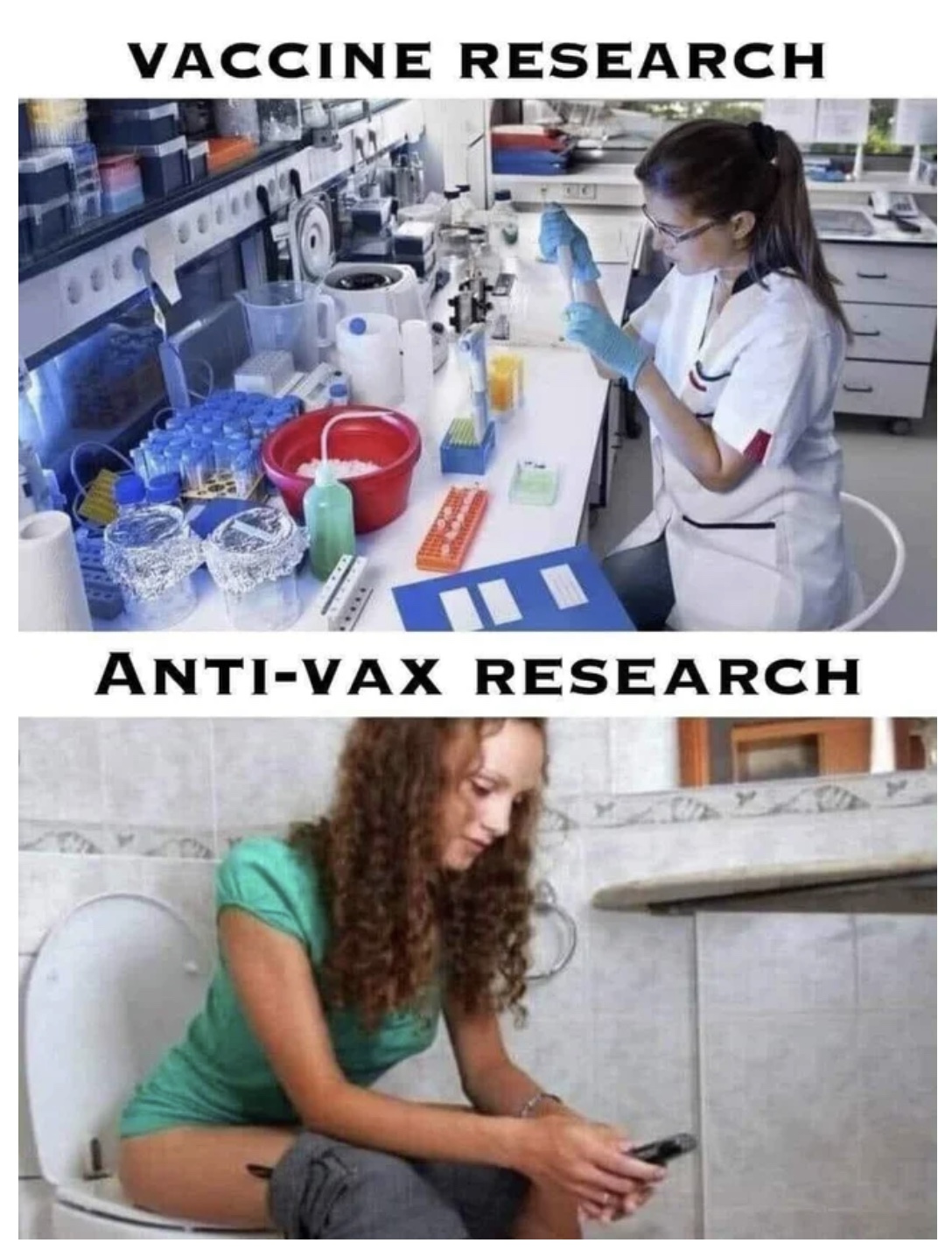 13. Yes. Jesus. Yes.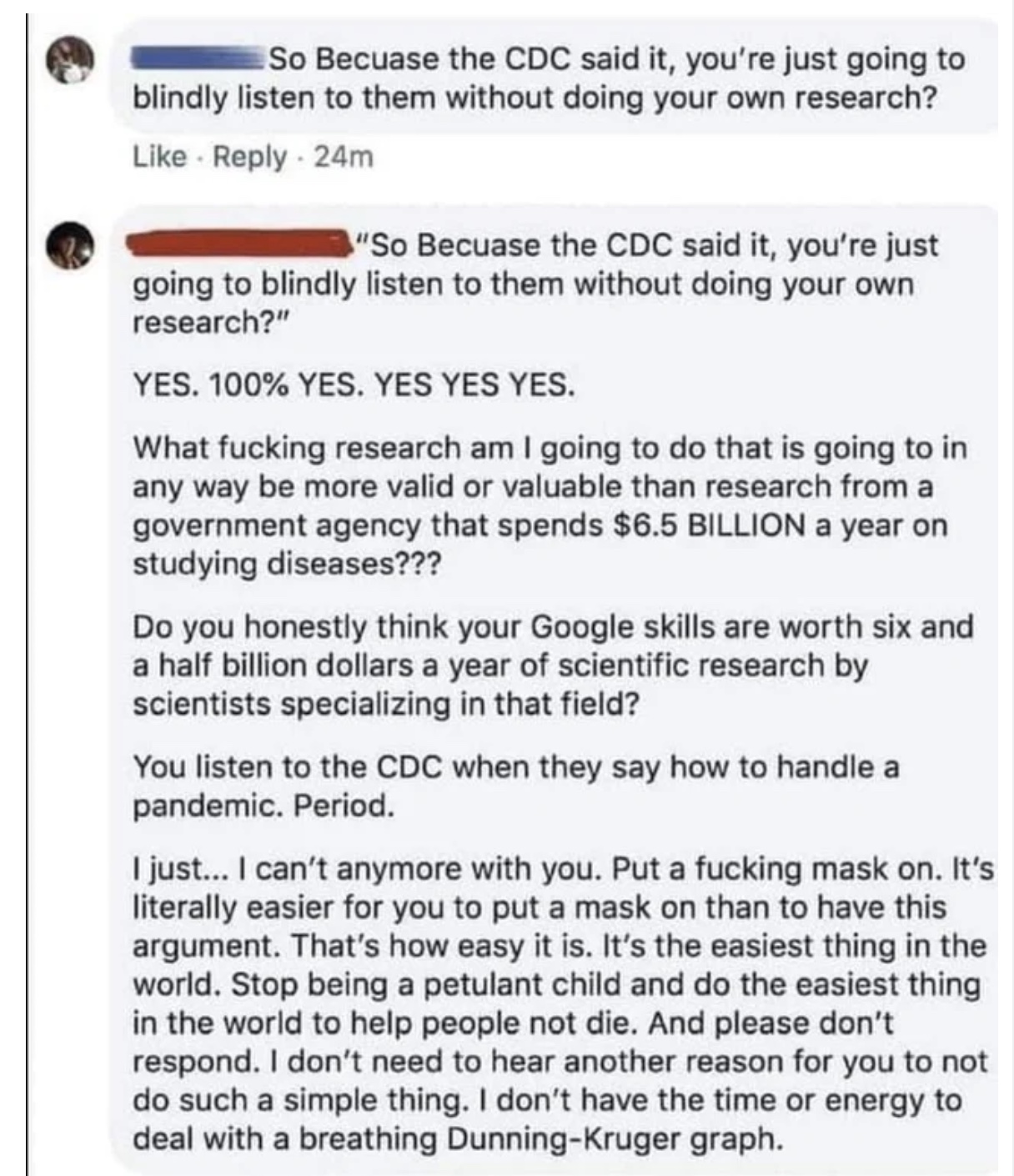 14. You do meth.
15. Organic is a BS label, I will die on this hill.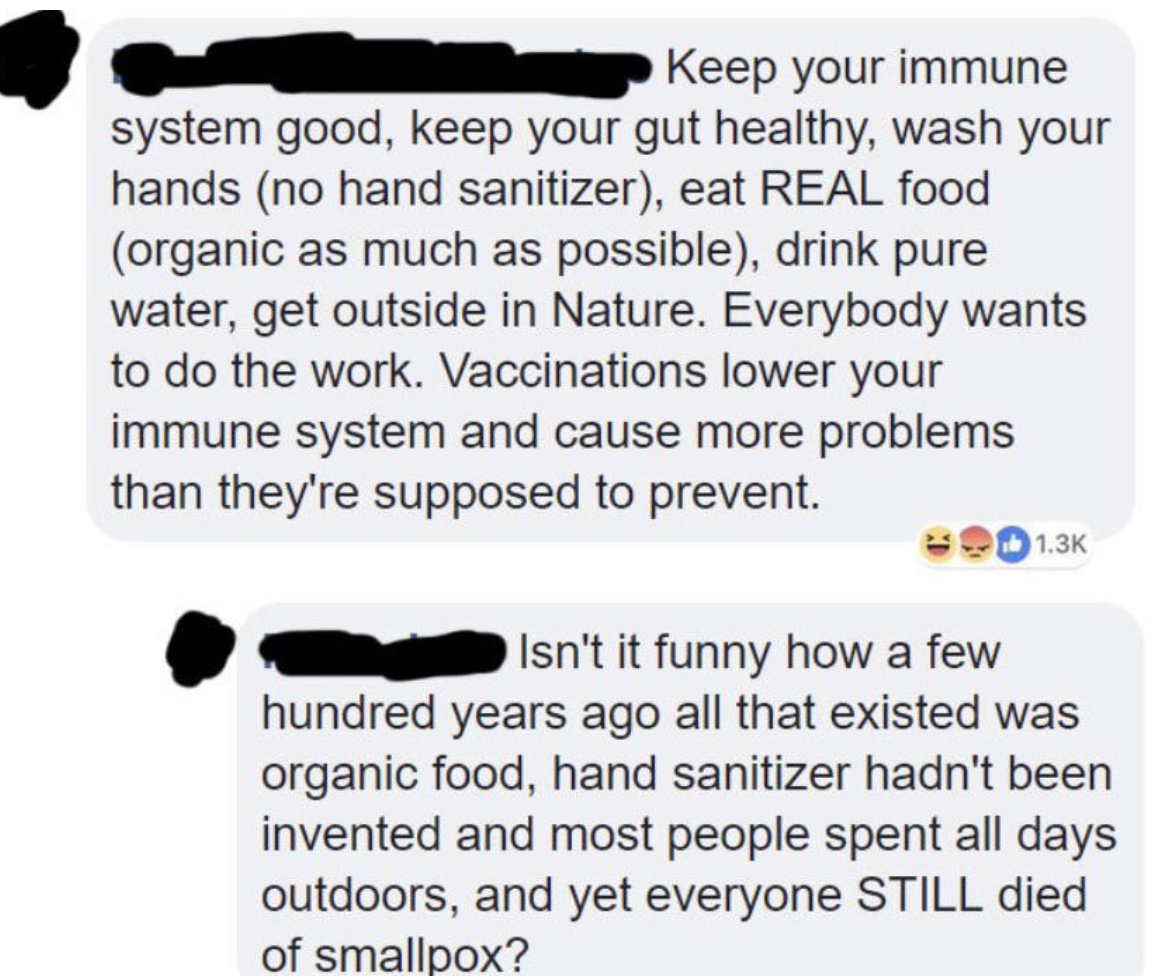 16. That's what a vaccine is, Jack.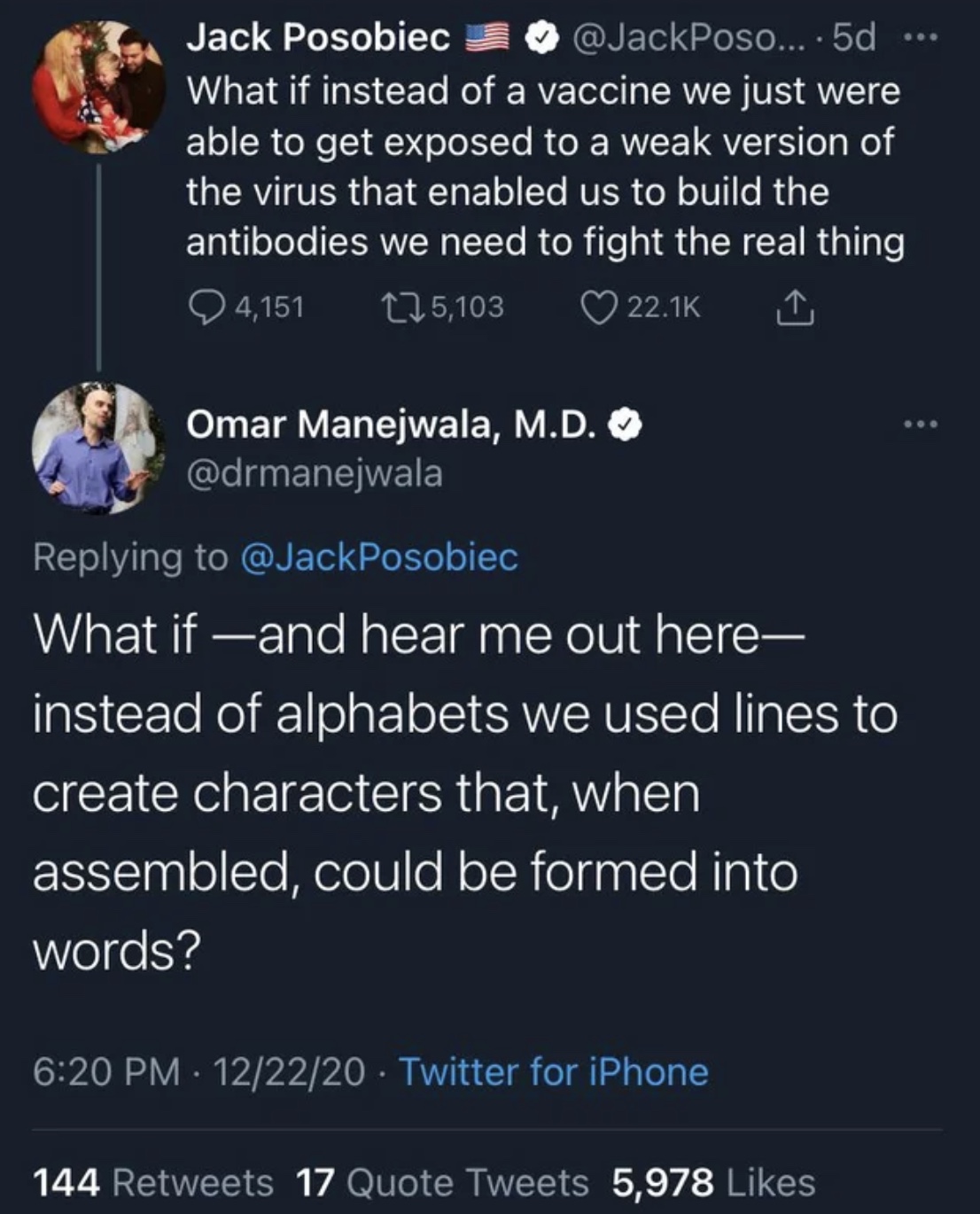 17. That'll learn em.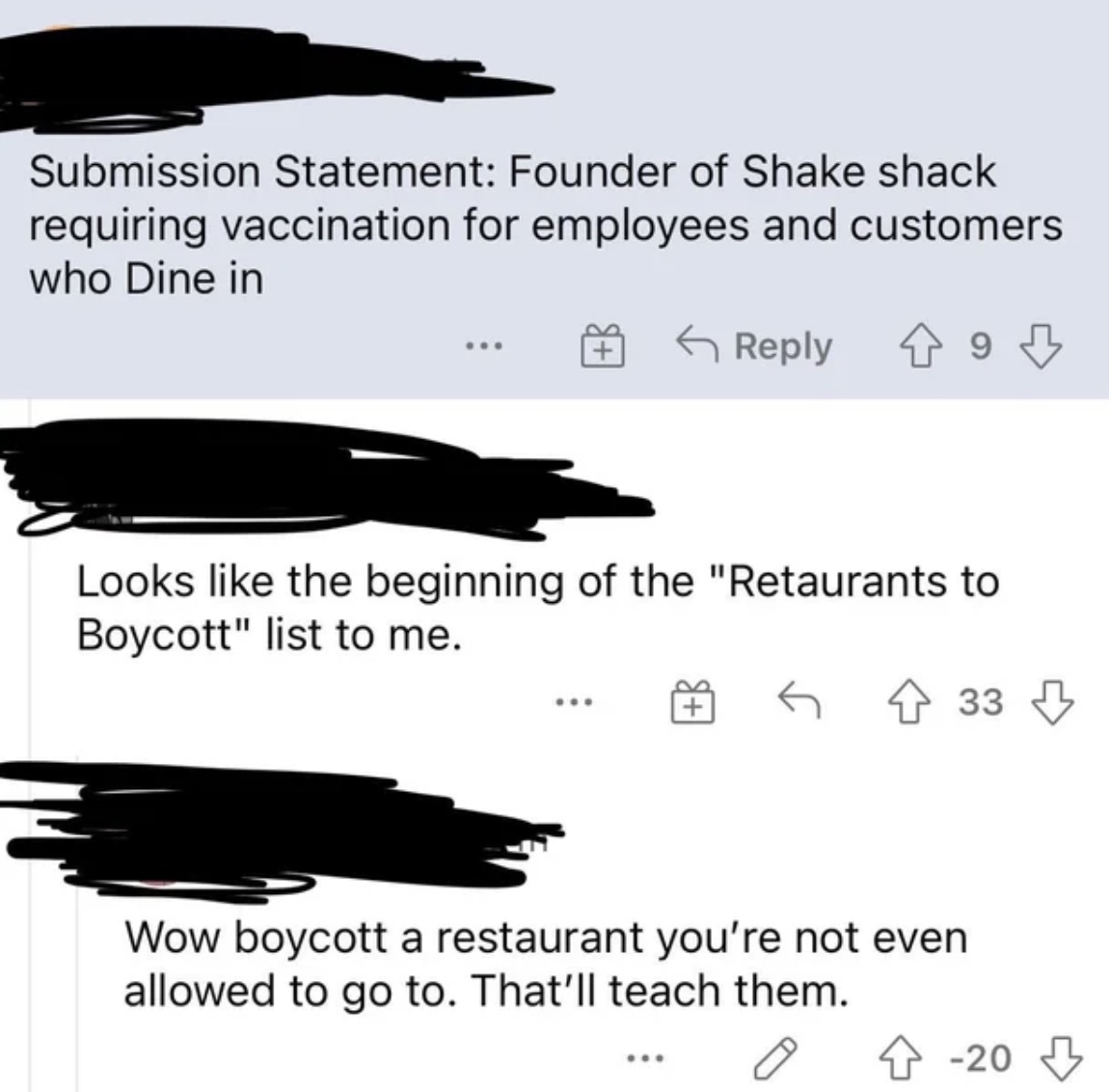 18. Be proud.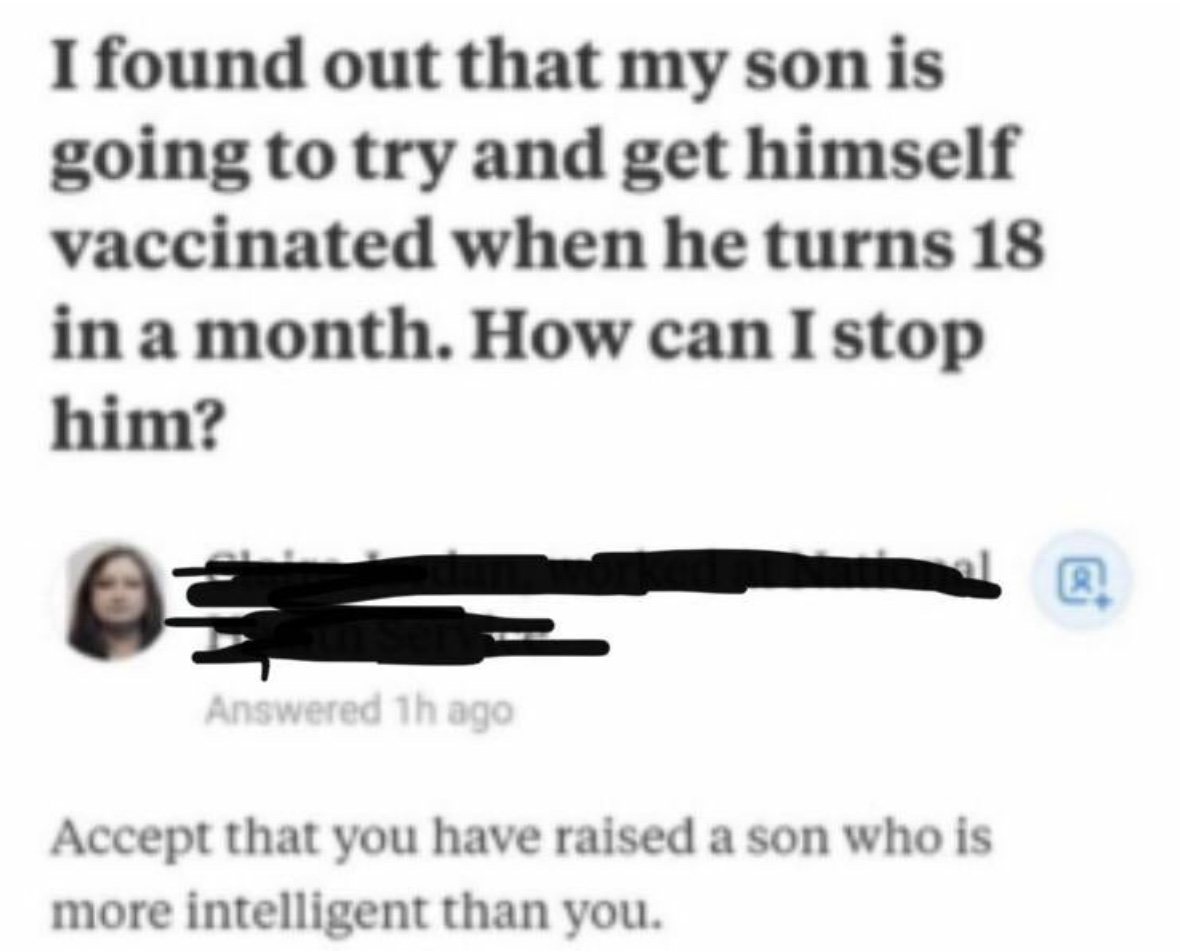 19. You're the control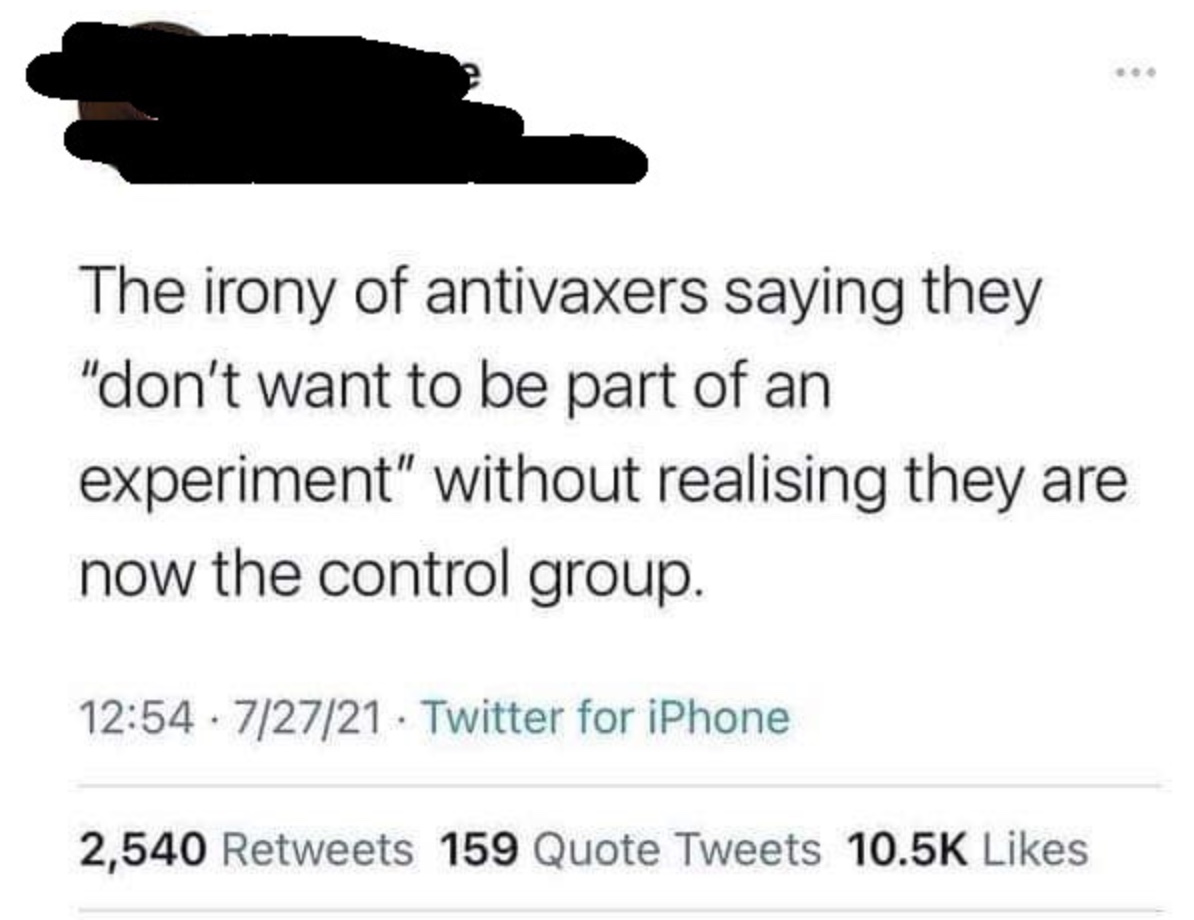 20. Hahahahahhaahaha *breathes* hahahahaha.