Okay, so everyone knows that college really sucks, right? If you're in one of the more intense majors, you just get railed with homework and projects for the last two years with almost no breaks. It's terrible! I get why all the girls go wild on spring break. Let loose, honey. You earned this.
Someone on Reddit shared a text thread of a classmate and choosy beggar being incredibly rude while asking for their class notes. The poster said, "a week before our third exam, this girl freaks out when I don't share my notes (for free and voluntarily) in a group chat like I had previously. I haven't taken any this unit."
I mean look, I've been there. It's pretty stressful when a test is coming up fast and you realize you haven't prepared enough for it at all. But maybe don't freak out at someone just because they saved you last time. At least next time try offering them money or something.
1. Starting off pretty strong.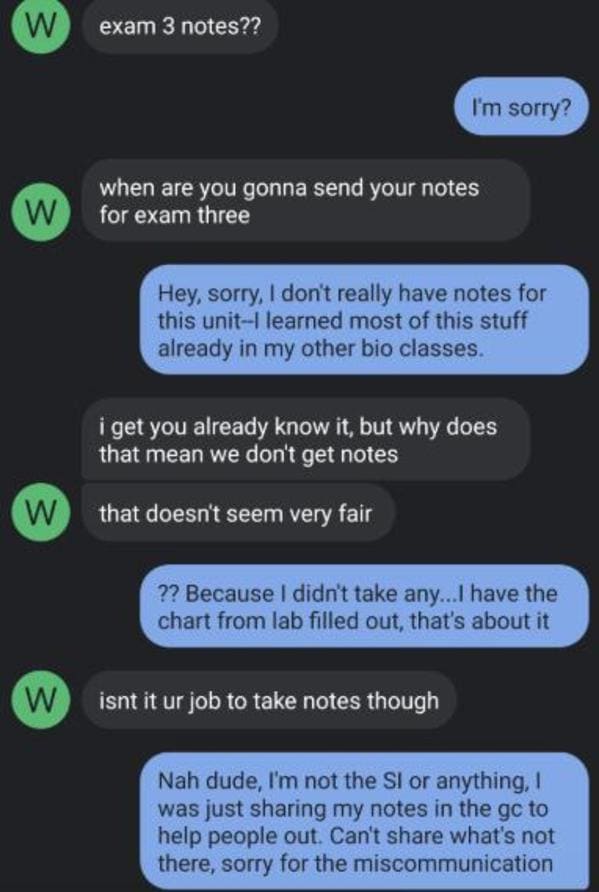 2. Please, I'm just a freshman.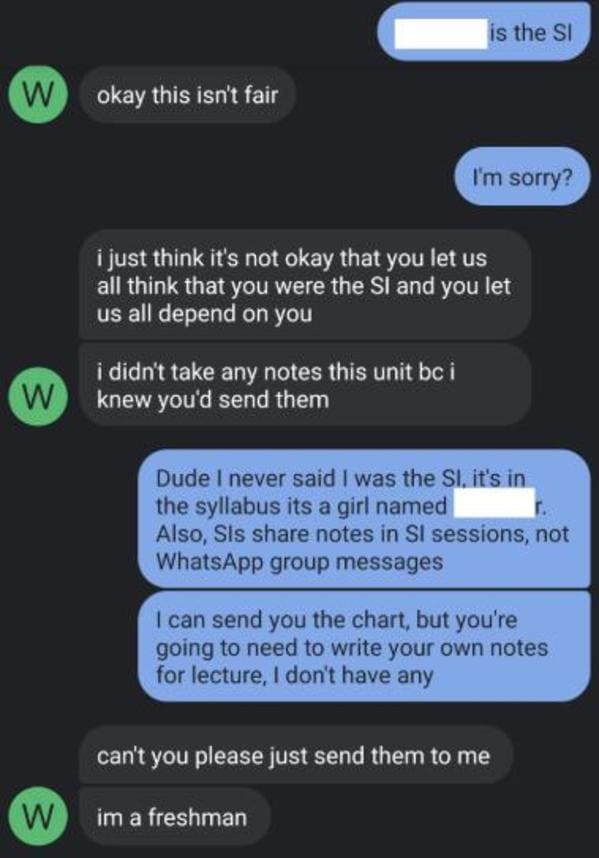 3. Now I'm a sophomore.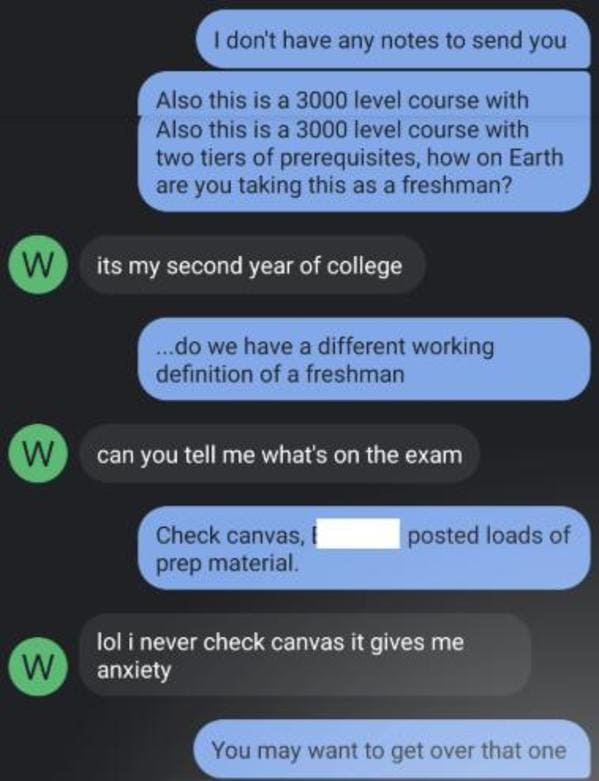 4. Buddy, we're all afraid of Canvas.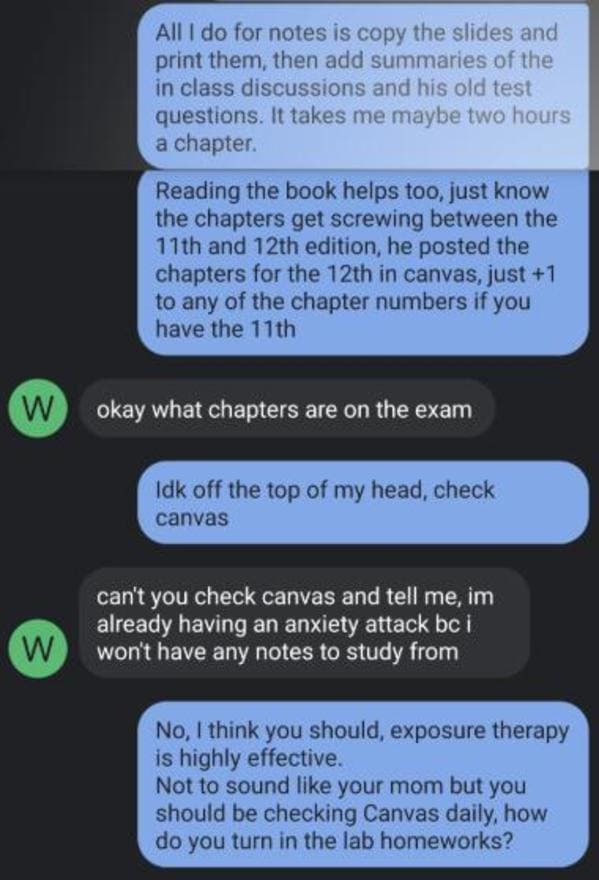 5. Oh no… don't starve…wait….stop.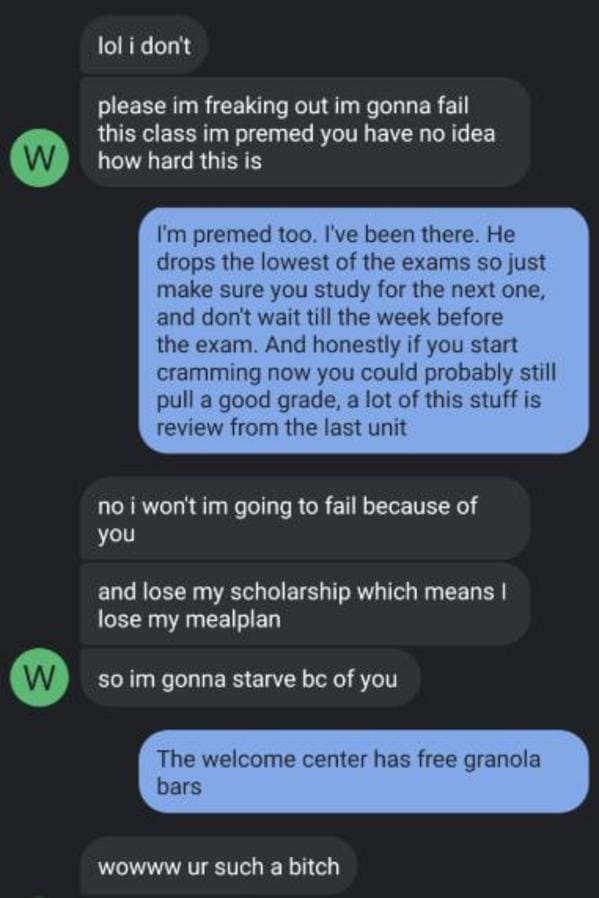 6. Now they've already passed the MCAT!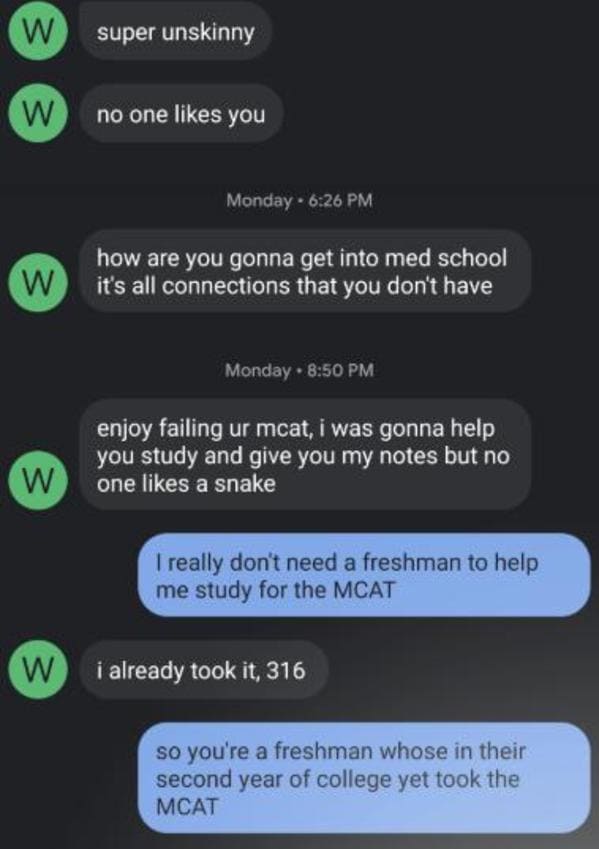 7. Please, the chart. I'm begging you.