I get it, no one really wants to wear a face mask. But the sooner we all do, the sooner we all won't have to anymore, right?
Plus, there are upsides to having to wear a mask…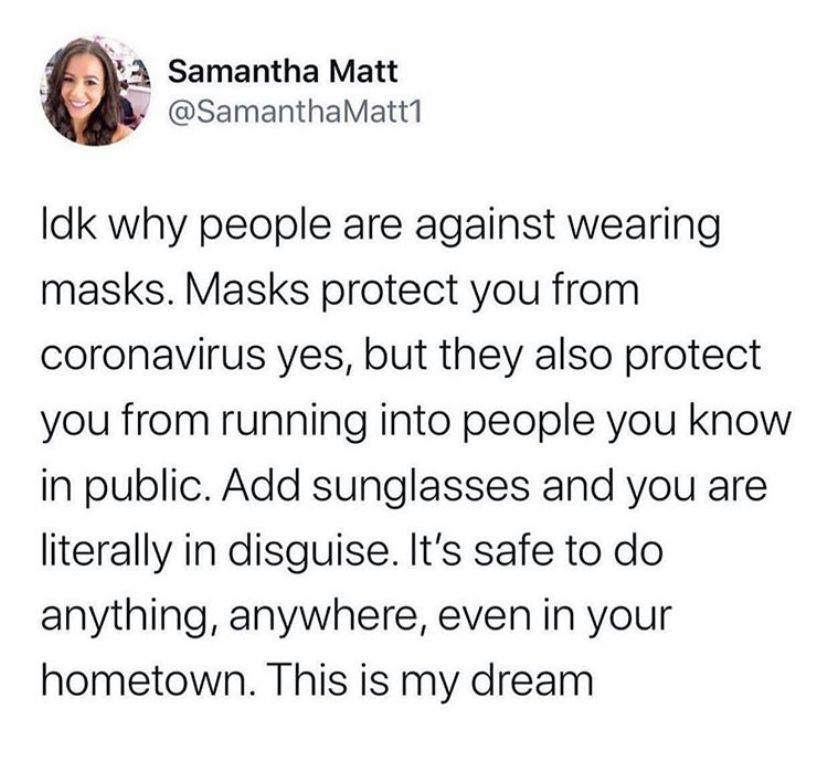 Not to mention tons of cool mask options, like this White Claw mask…
Anyway, since we're well into the face mask portion of 2020, that also means we're seeing custom mask fails all over.
Recently, Twitter user Cameron Mattis shared a custom face mask fail that erupted into a pretty hilarious thread of other people sharing their similar fails.
Check 'em…
---
1. First, Cameron got the conversation started with his own…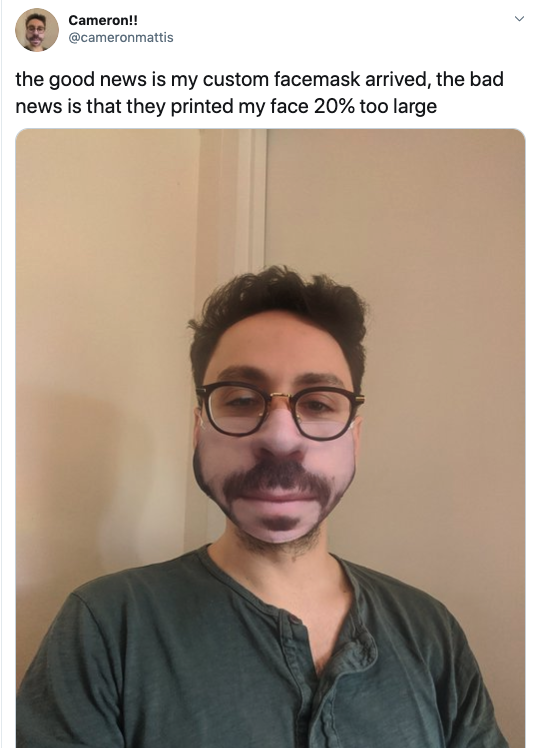 2. Then everyone followed suit.
3.
4.
5.
6.
7.
8.
9.
10.
11.
12.
13.
14.
15.
16.
17.
And, while fully on purpose, I figured I'd throw this one in for good measure.

Maybe just buy a pre-made one instead of going full-custom?