A Chipotle rewards member was mistakenly sent an email claiming that she had won a lifetime supply of free Chipotle.
However, she was later informed that the email had been sent to her in error. She then shared the incident on TikTok and has since gone viral, racking up 250,000 views.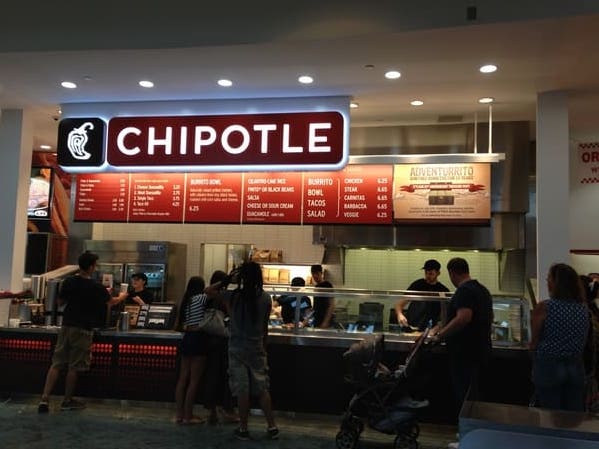 The video, posted by Shae Williams, displays a pair of emails from Chipotle. The initial email states that the customer had won a year's worth of free Chipotle, while the subsequent email retracts the offer, stating that she had won nothing, but would be given a complimentary entrée as compensation for the error.
In the video, Williams expresses frustration and disbelief:
"Chipotle, I need y'all to BFFR [Be fucking for real]. Why did I get this email saying that I won free Chipotle for a year, and then all of a sudden I get another email saying, 'oh, no, that's okay, nevermind, we sent that in error.'"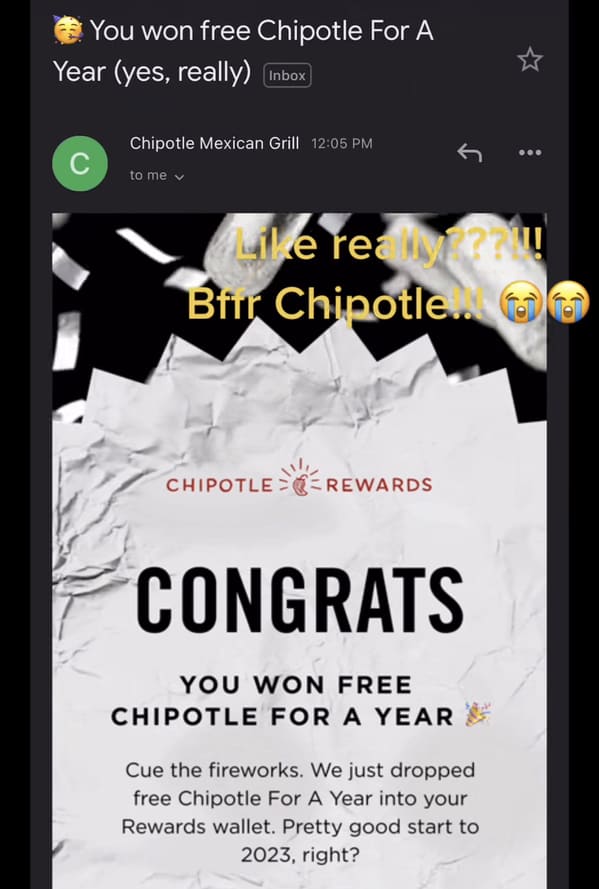 The subsequent email that corrected the mistake mentioned that it was sent as a result of an error made by a service provider.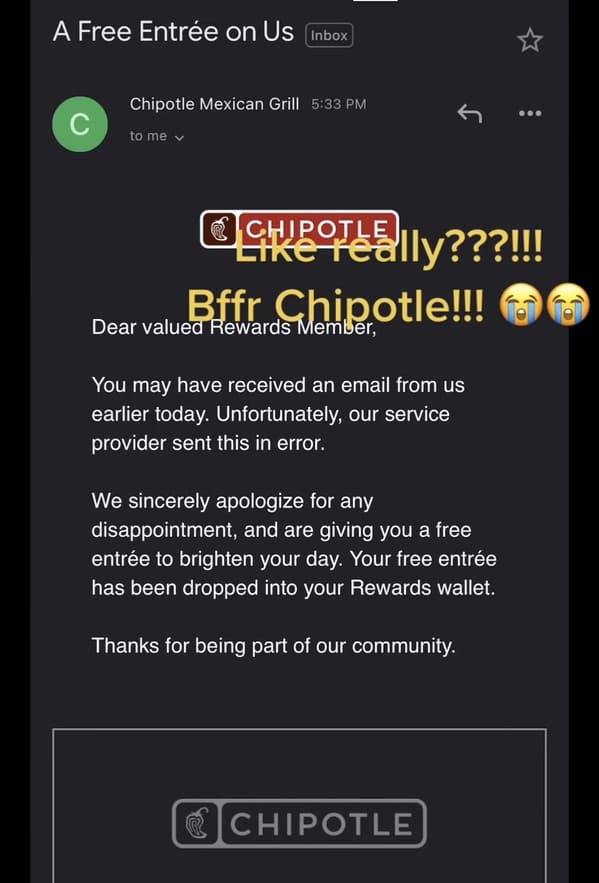 The screenshot of the email in the video reads:
"We sincerely apologize for any disappointment, and are giving you a free entrée to brighten your day. Your free entrée has been dropped into your Rewards wallet. Thanks for being part of our community."
Some people who watched the video could understand the TikTokers' feelings of excitement and disappointment upon realizing that they had not actually won a year's worth of food from Chipotle.

Many viewers mentioned that they had also received the same email, suggesting that it may have been sent to all or most reward members who have a birthday on January 12th.


Others were suggesting ways for the poster to possibly receive a year of free meals despite the error.


You Can View The Full Video Here: