A few days ago, I wrote an article about women sharing things they didn't realize about male bodies. I said it then and I'll say it again: Google is easy and your friend.
The stereotype, however, is that men don't understand women's bodies (despite being QUITE VOCAL about how to police those same said bodies). And that parenthetical really holds the important crux of this problem: women may be missing a few marbles regarding male bodies, but we also are not writing laws about them.
A Twitter thread from Sabrina Fonfeder captured just how ludicrous some of the assumptions men make are. Check out some of the best replies below.
1. I wish.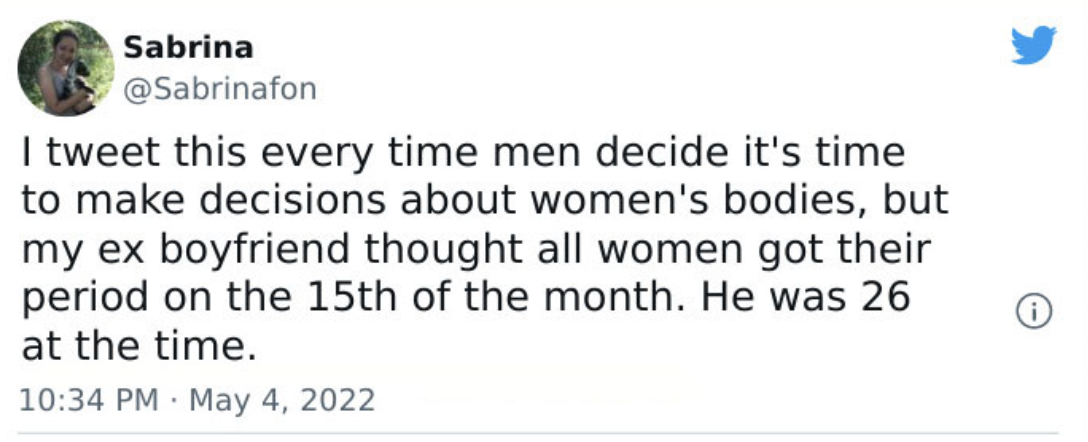 2. No research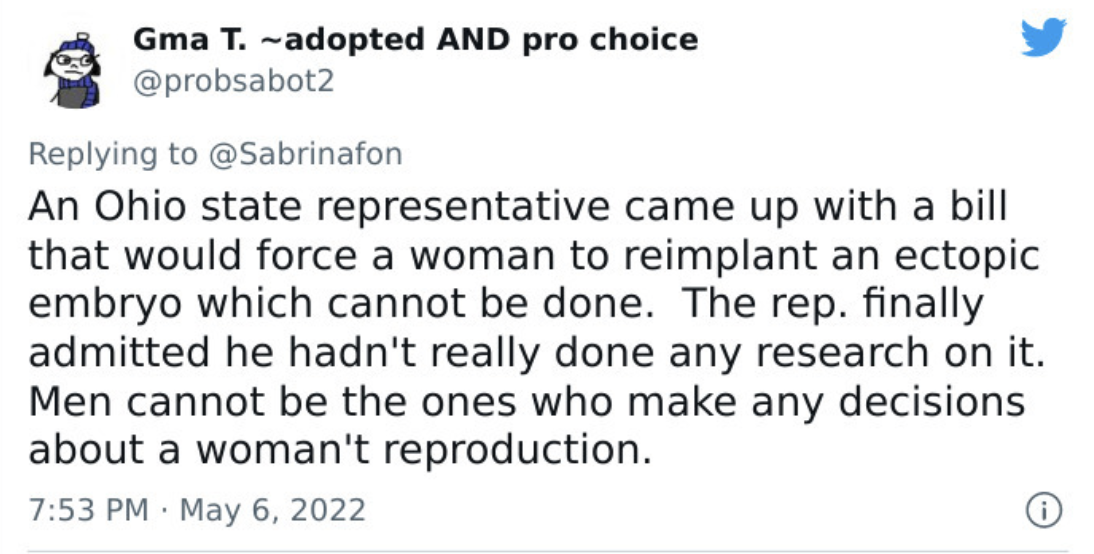 3. So irresponsible!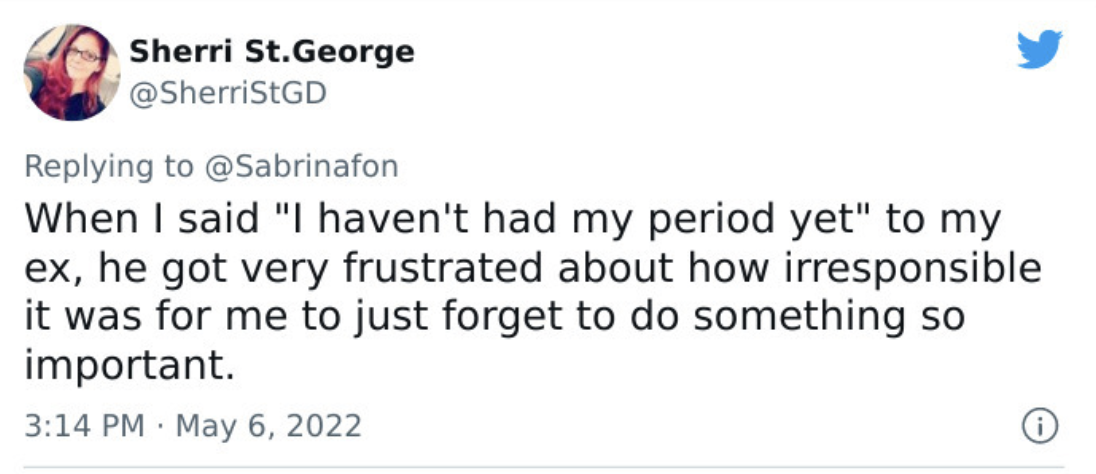 4. Throw up the baby

5. Oh no.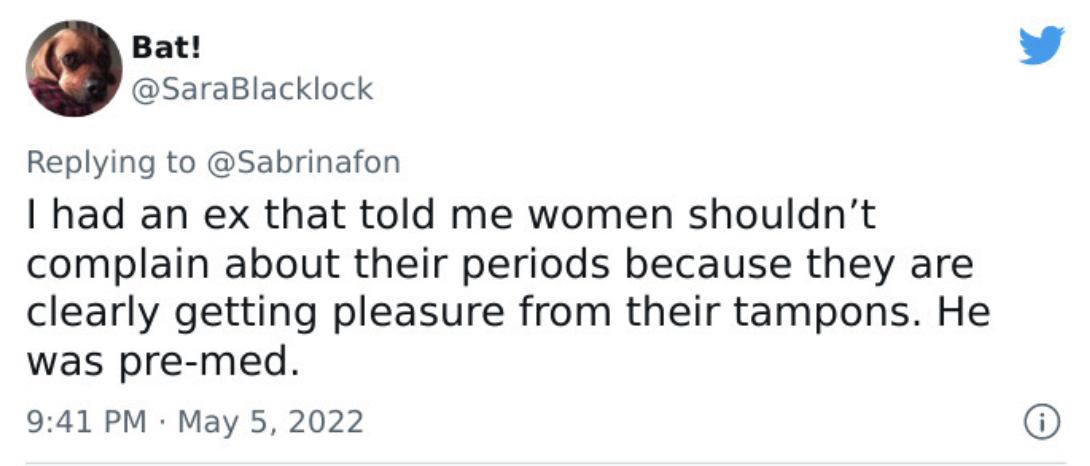 6. Wouldn't THAT be cool?!
7. It's not real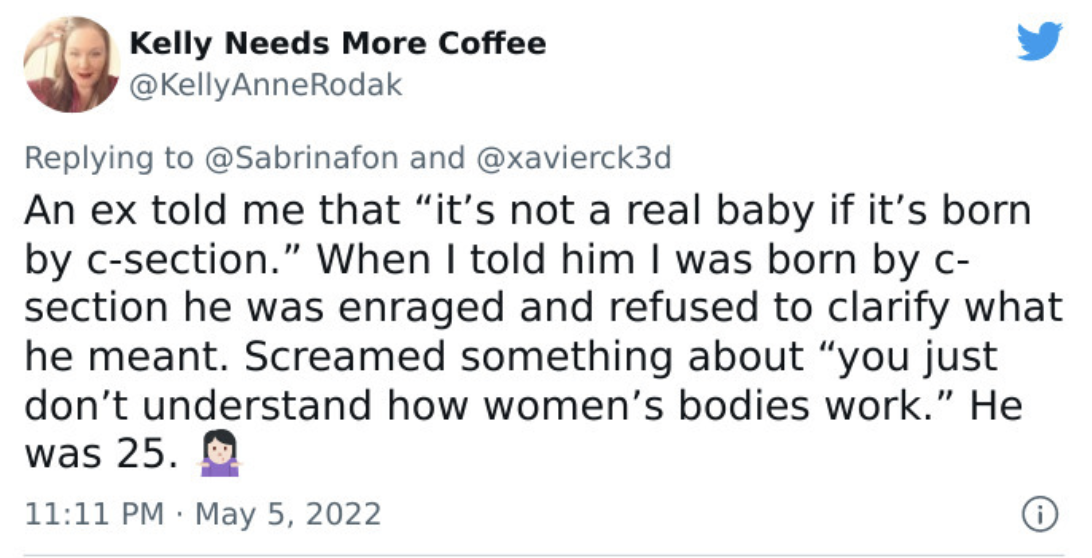 8. Opposite of pregnant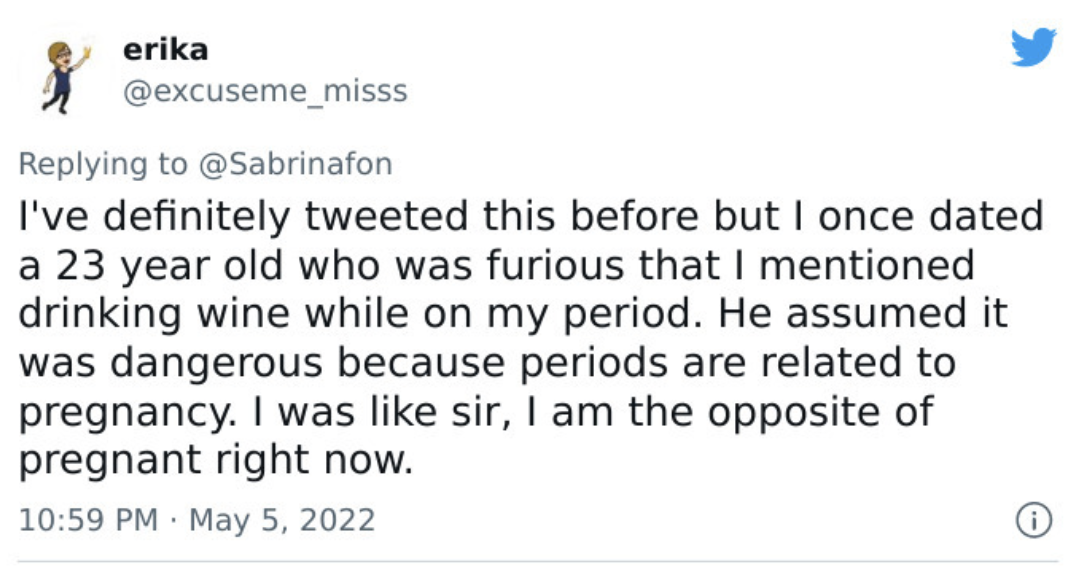 9. *headdesk*

10. They do not.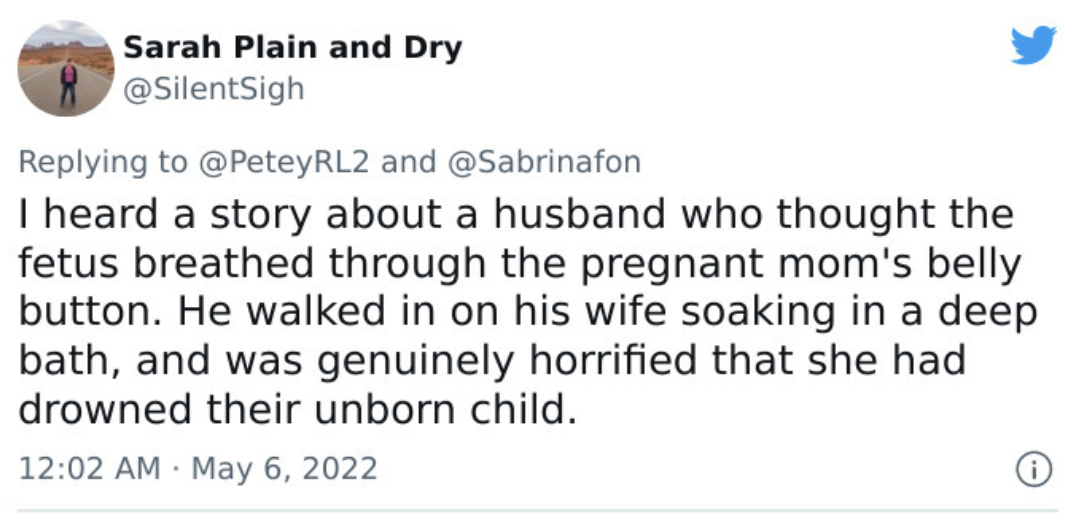 11. Good lord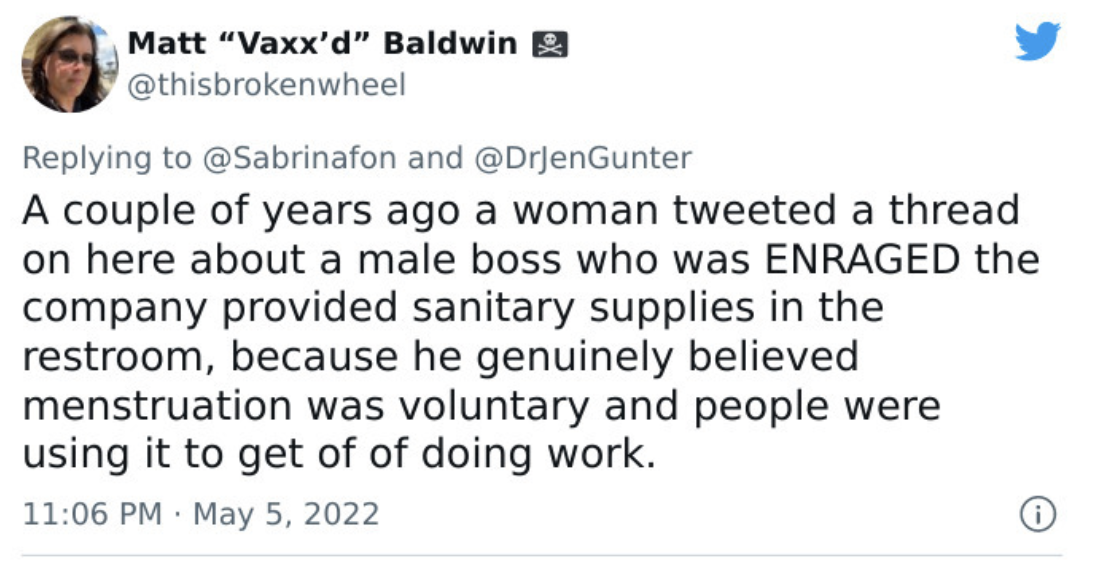 12. Schedule it
13. Wrong
14. Weekend only
15. WTF is with this
16. Food from the sky
17. That poor woman
18. Dad, no
19. Real angry!
20. JFC