In the realm of romantic relationships, it's no secret that both men and women have their fair share of expectations. However, in recent times, there has been a growing concern about men who harbor wildly unrealistic expectations when it comes to dating. These individuals project an idealized image of themselves onto women, assuming that they possess irresistible qualities that every woman desires.
This is the case with today's roundup of delusional men. The women who have to deal with them are roasting screenshots online, and we are here for it.
1.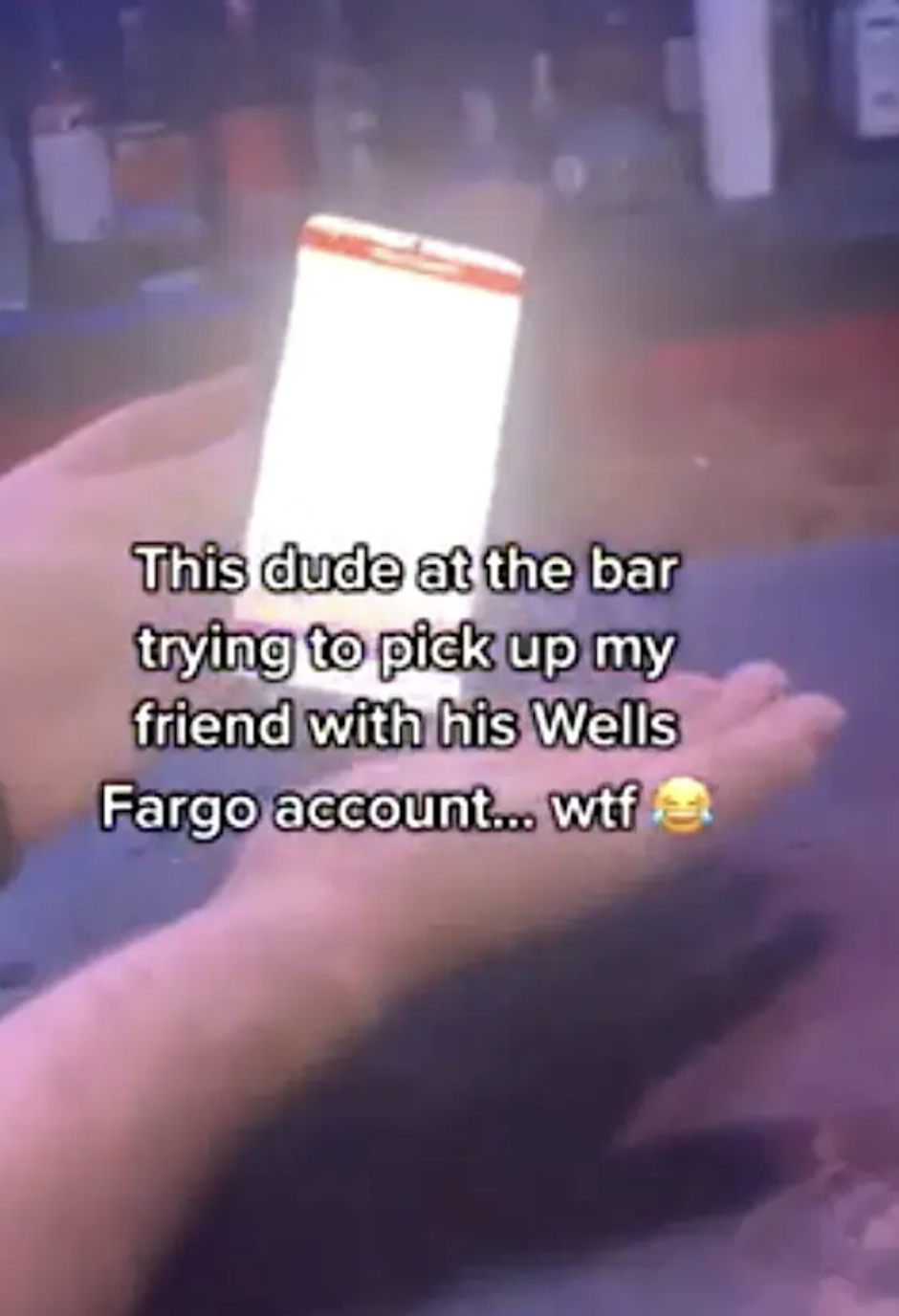 2. "I'm such a nice guy…and so in the friendzone she openly talks about f**king other guys."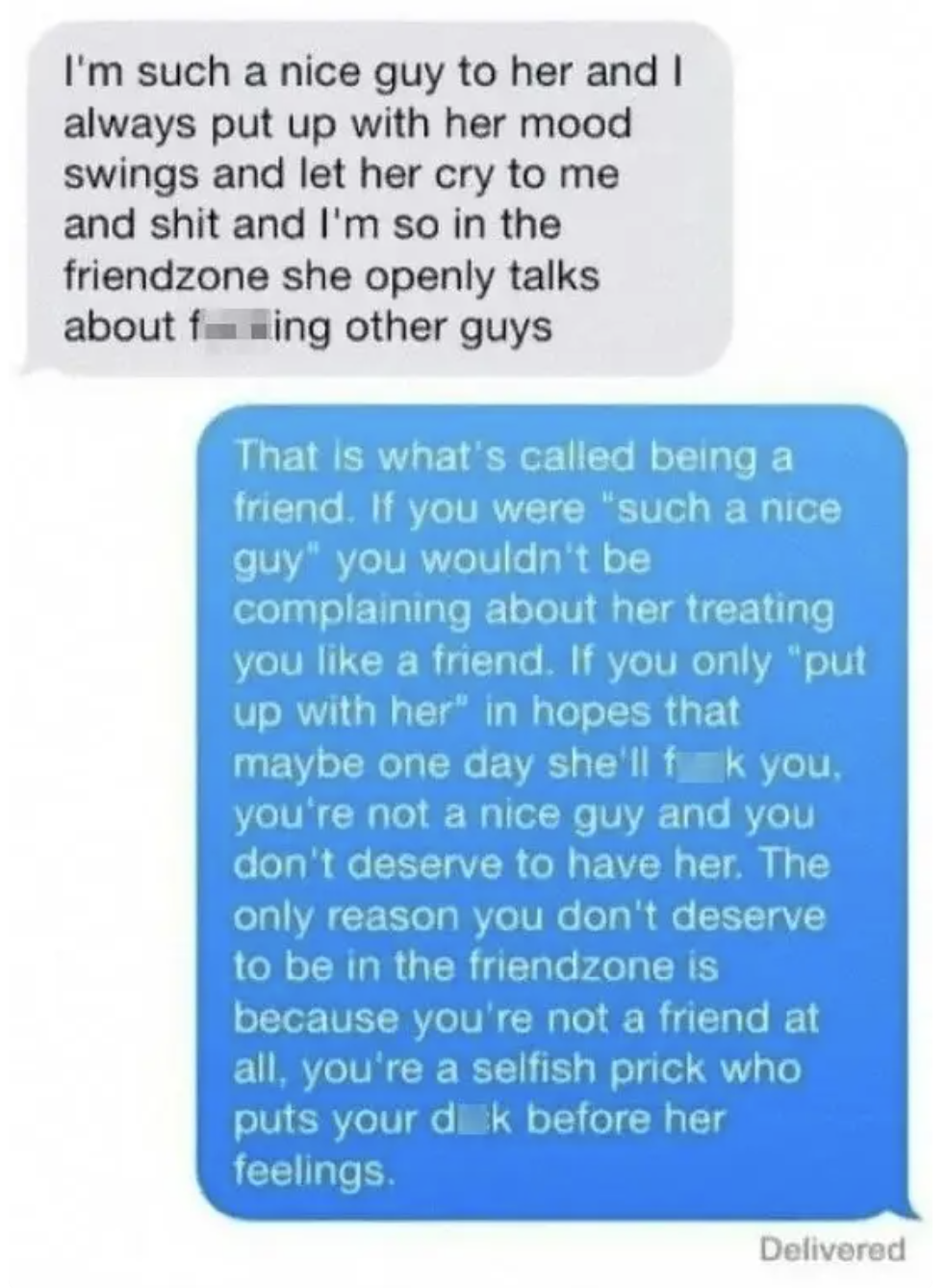 3. Why aren't women more superficial?
4. "They now going to waste their birth years with Chad while a nice and stable guy like me has cry again."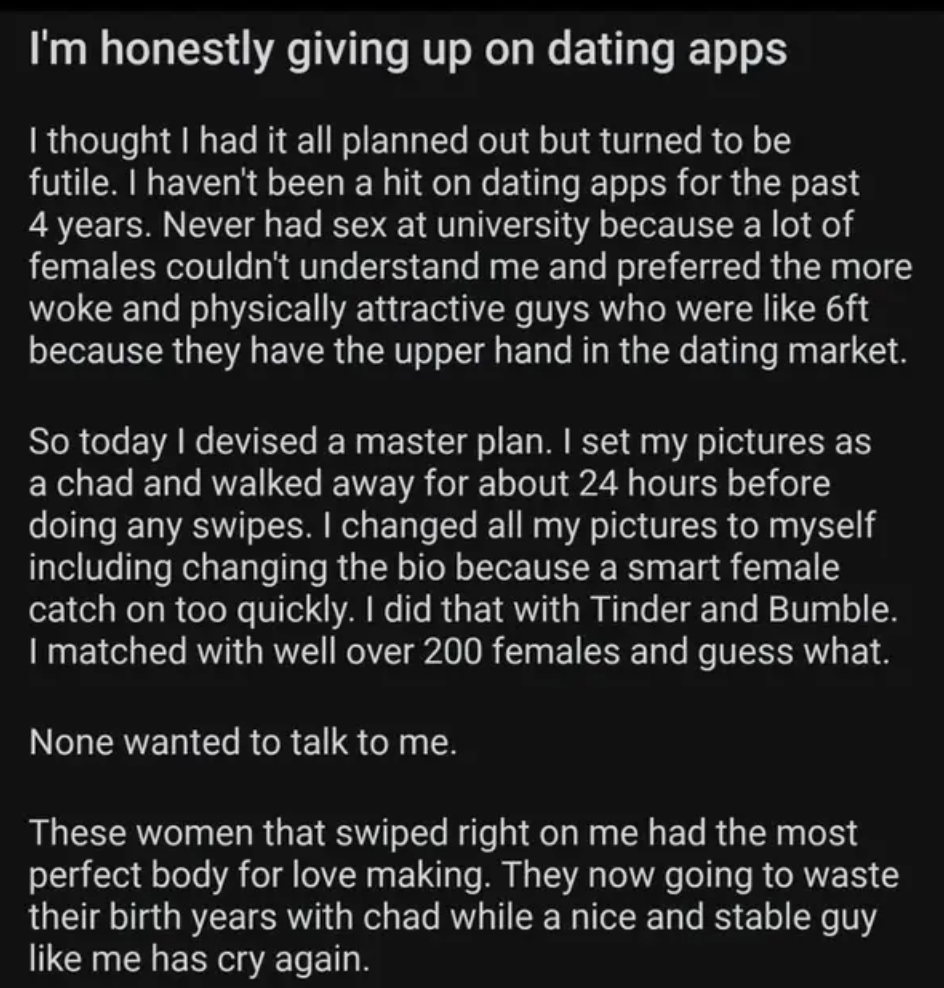 5. "I'm not being pushy, I'm just worried about you."

6. "I'm a really good guy…if you have a girlfriend I don't associate with you because I know you're a bad person"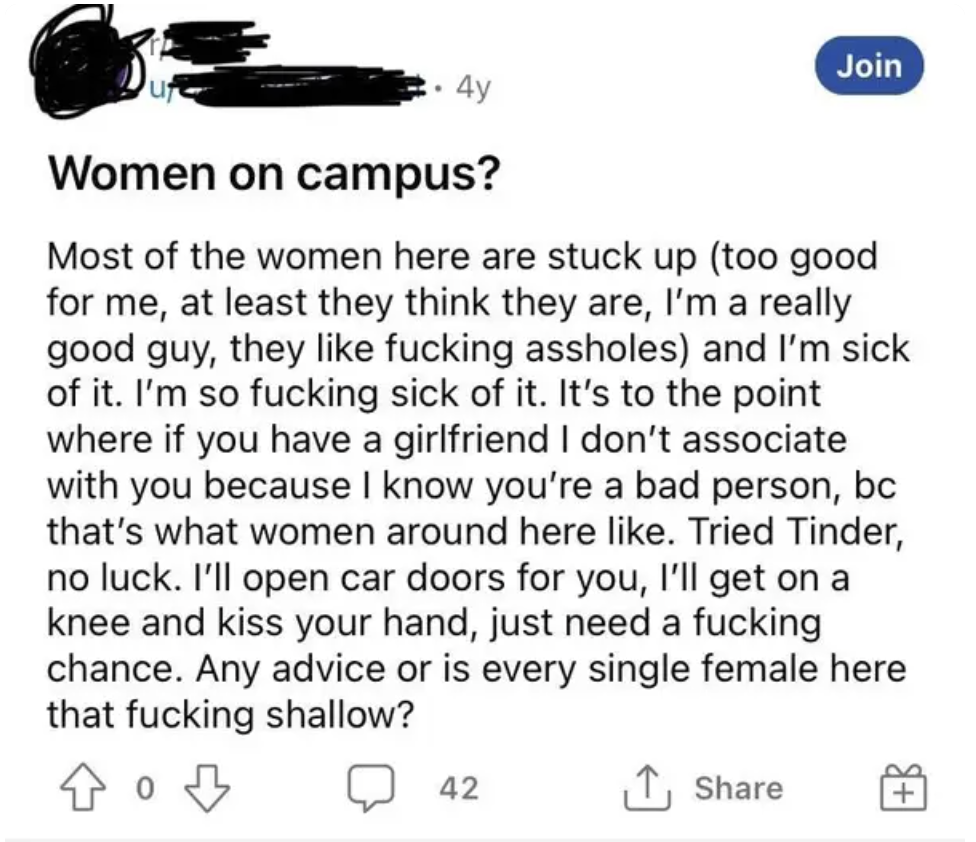 7. "I believe in mutual consent, and I don't care about looks or sex!"

8.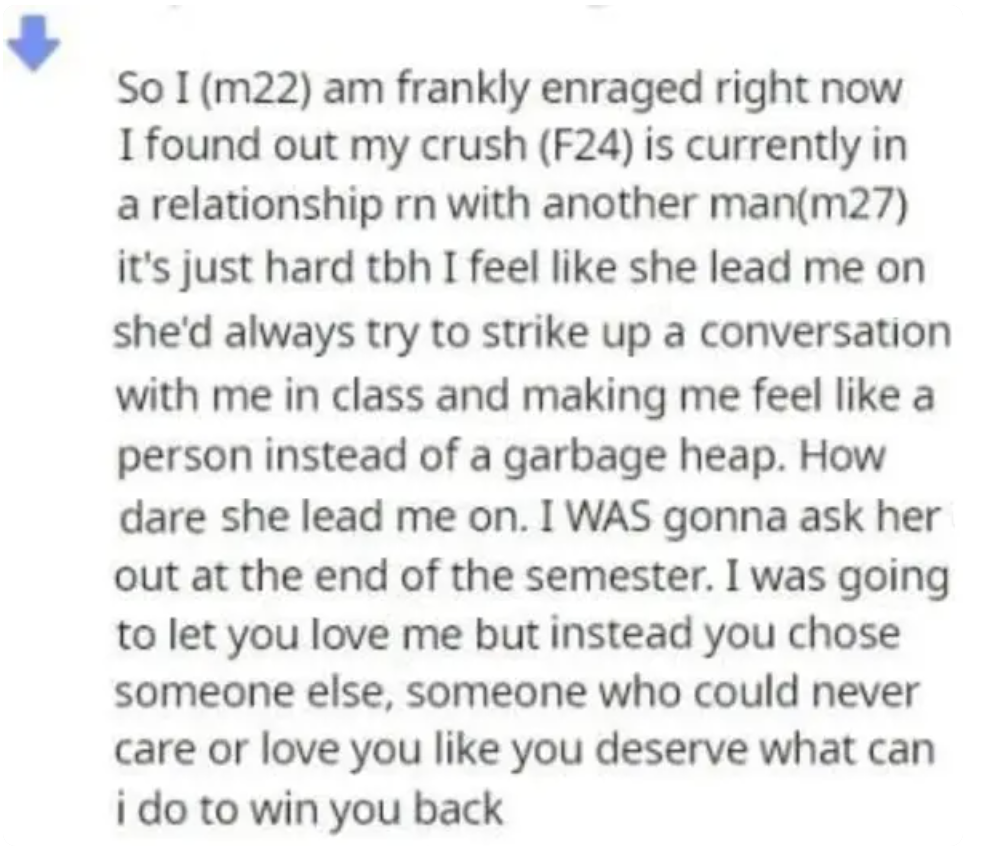 9.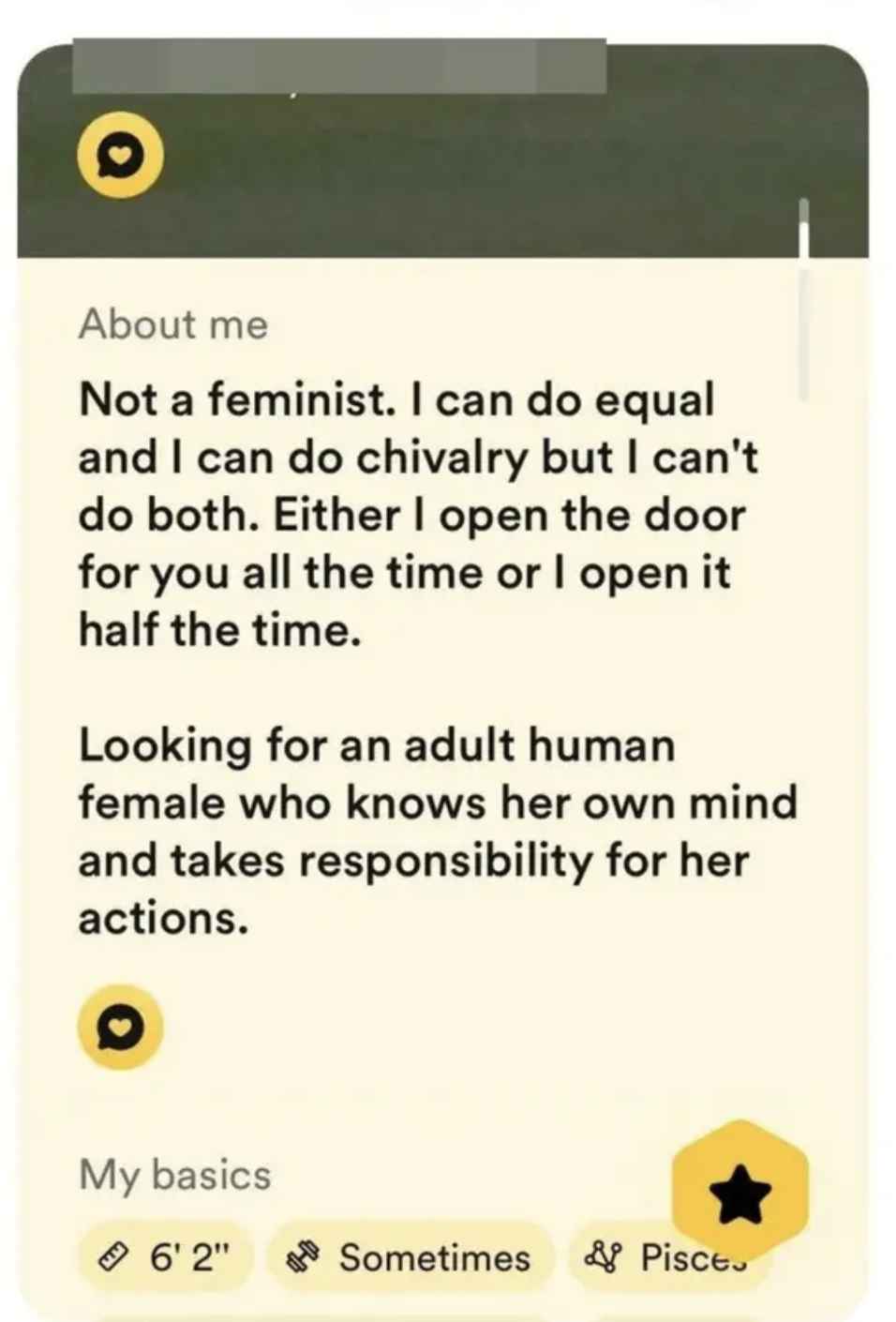 10.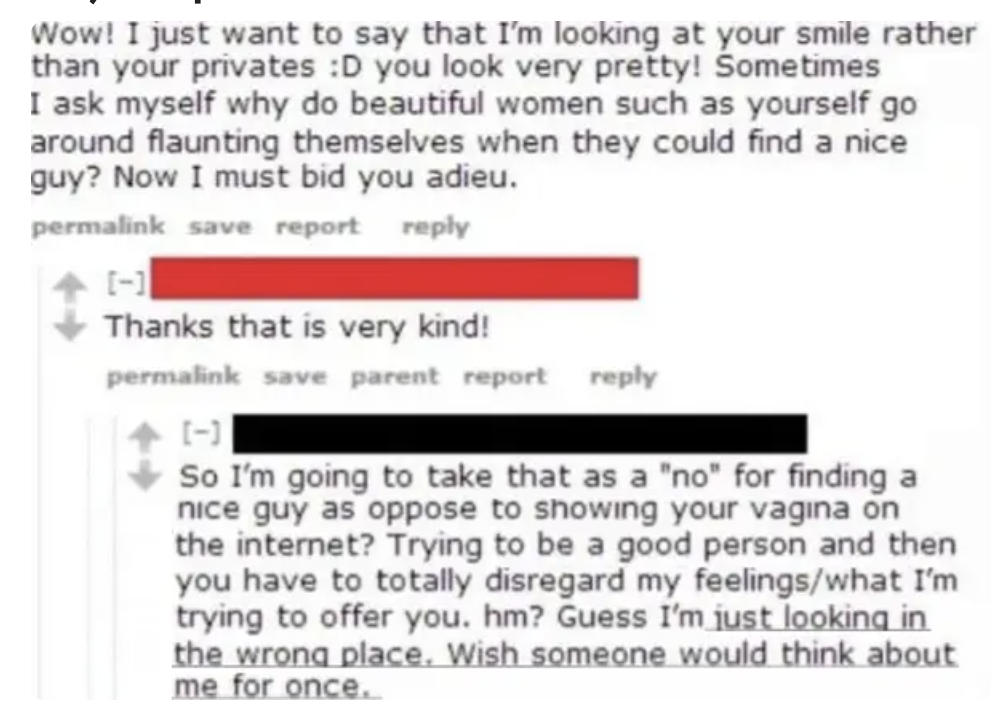 11.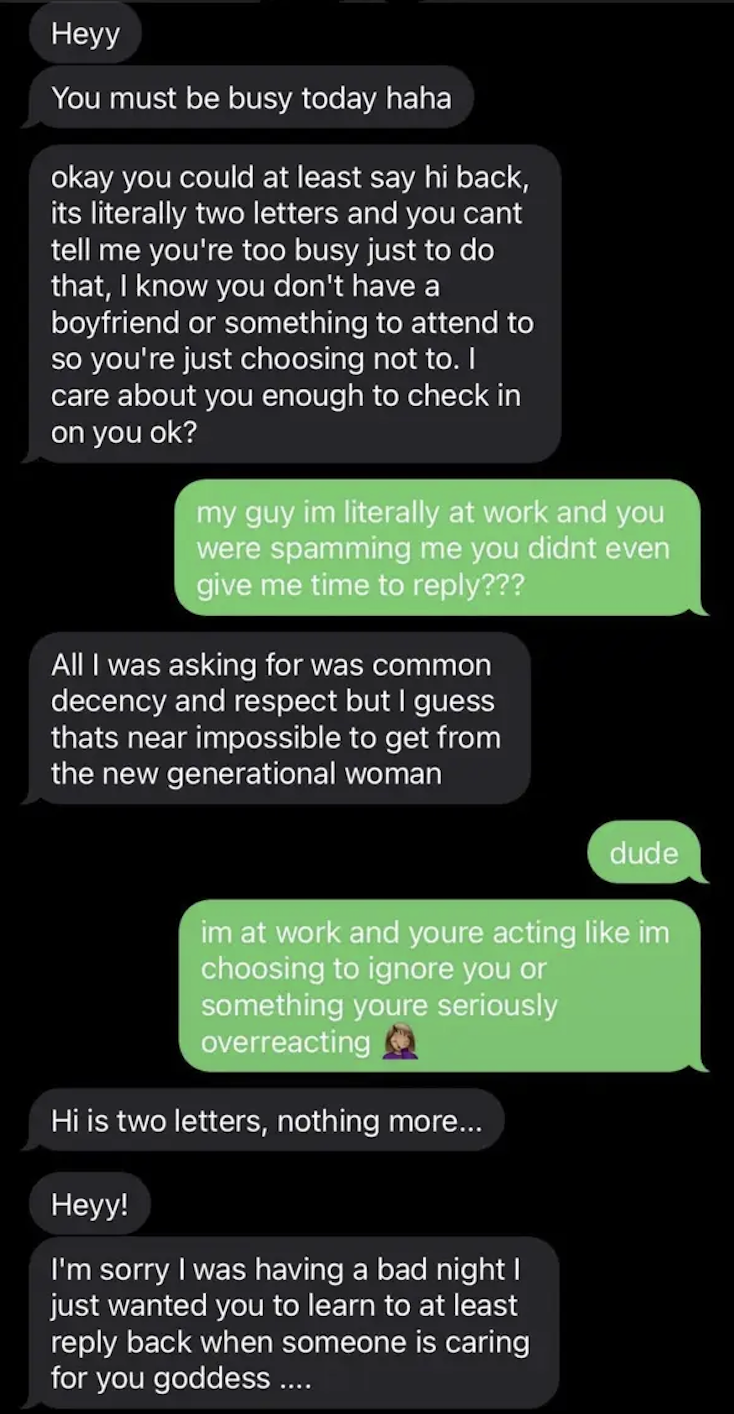 12.
13.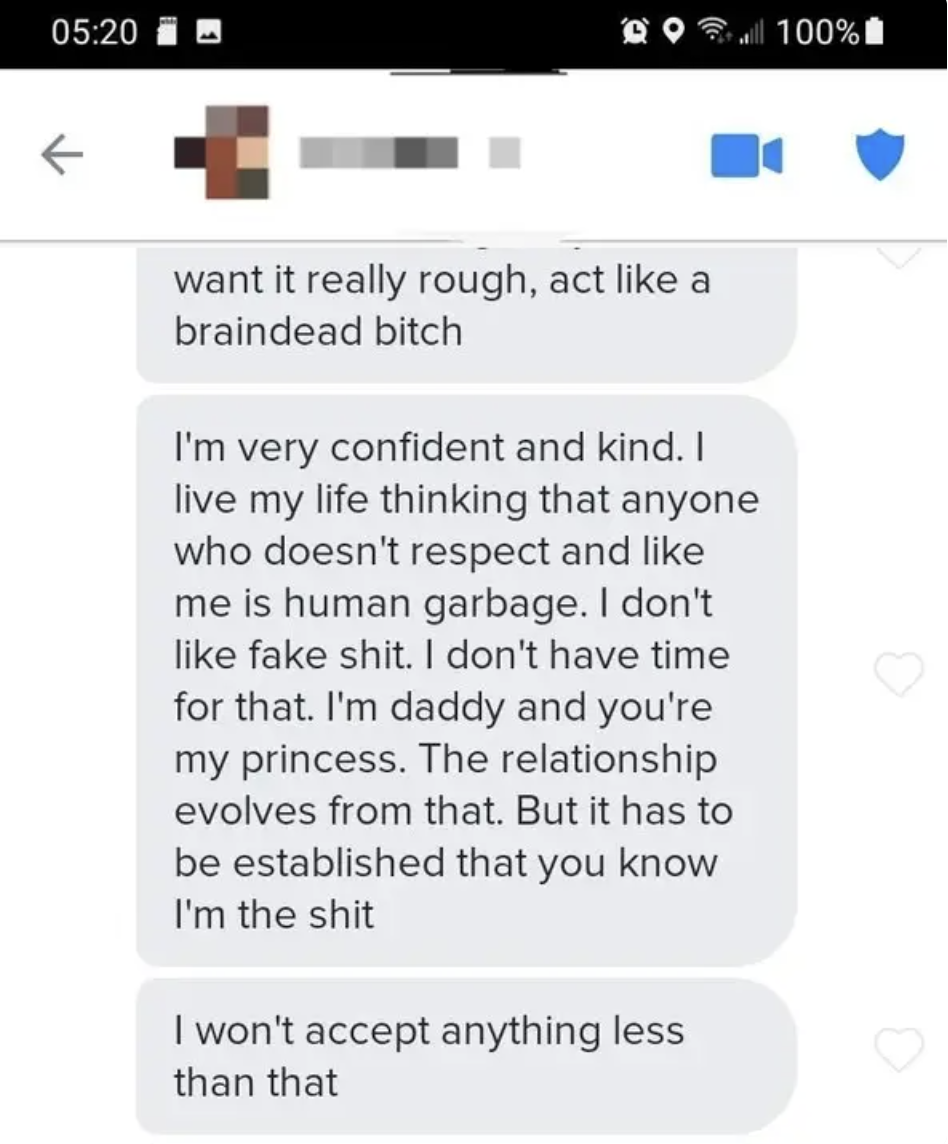 14.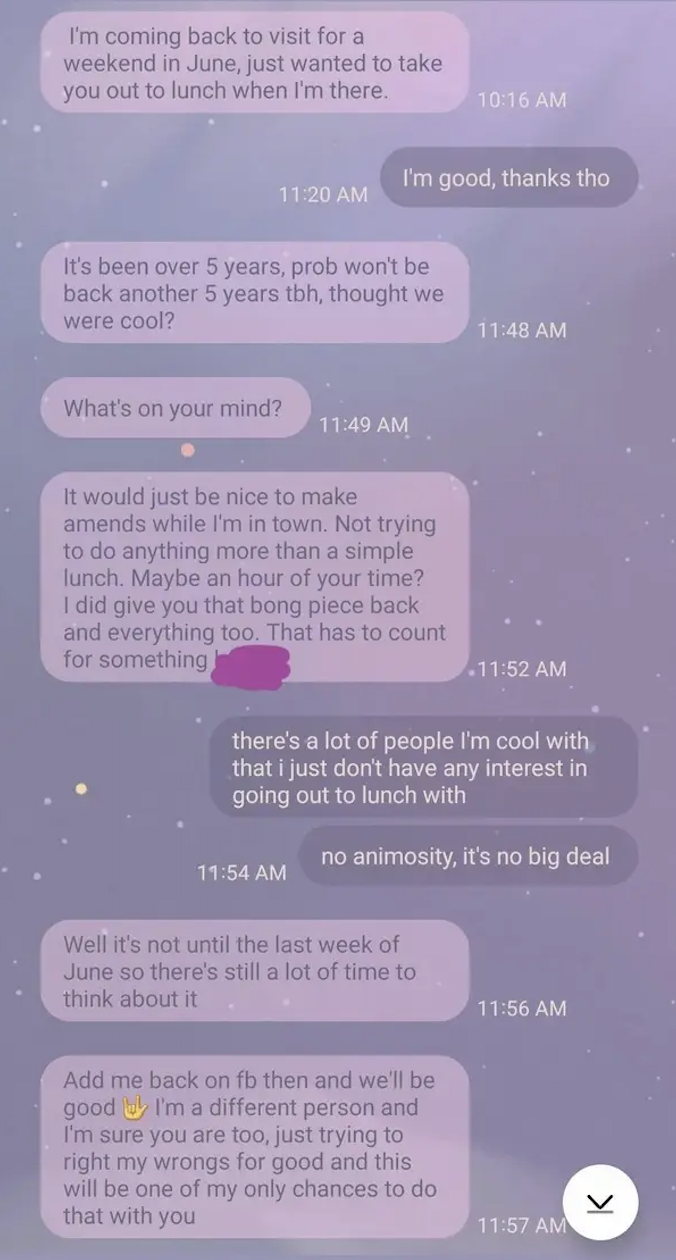 15.
16.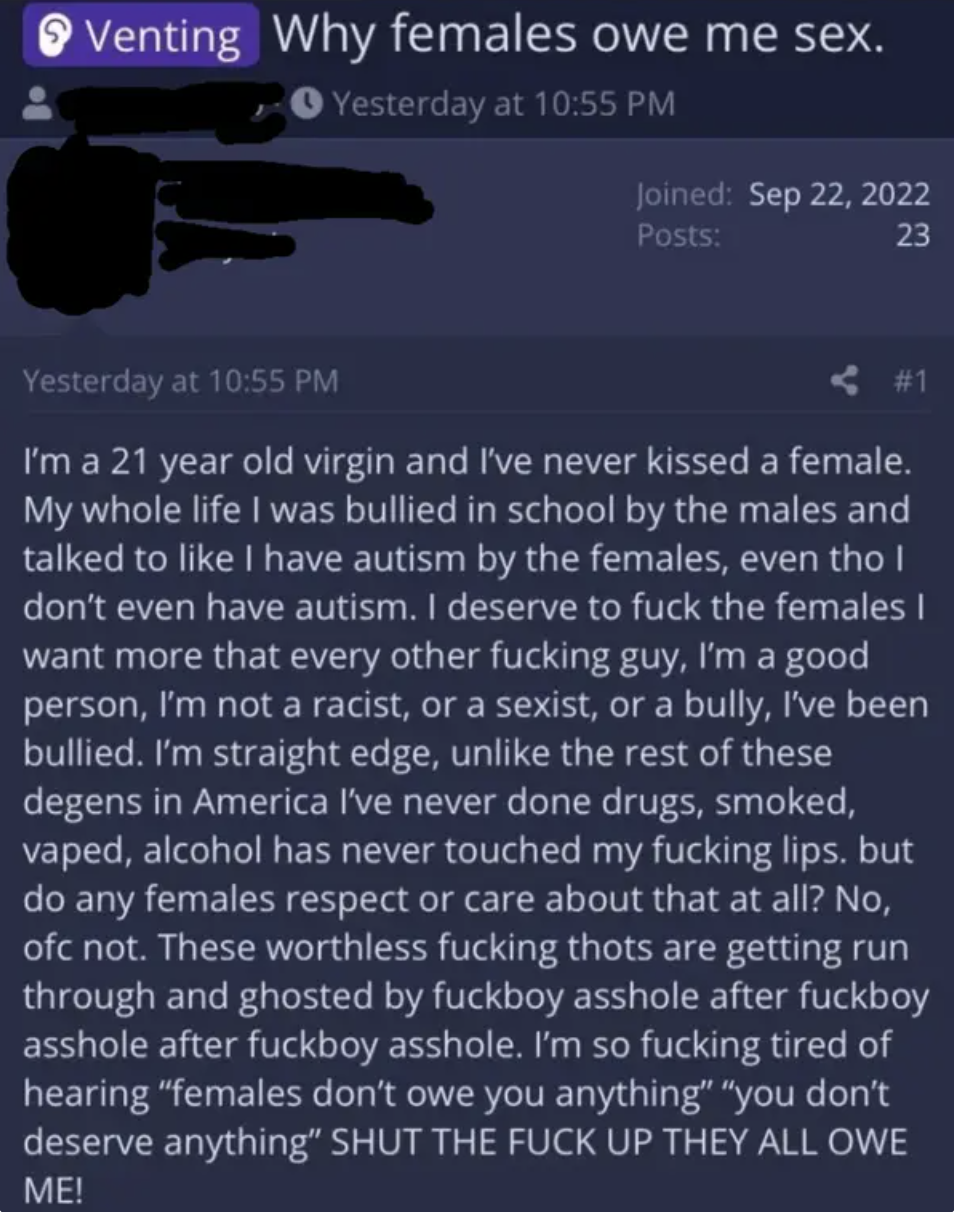 17.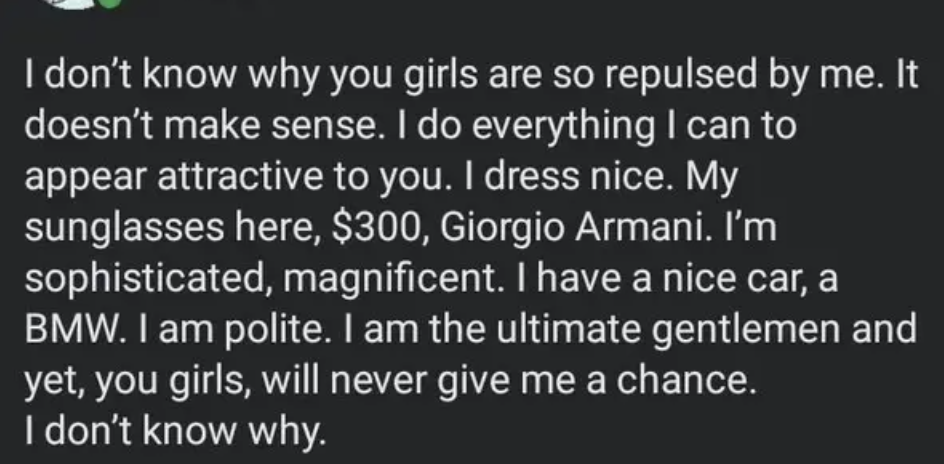 18.