Just checked the calendar, and yep, looks like it's been about 500 years since the heliocentric theory started to pick up steam in Western science, which makes it pretty egregious that as recently as this week the following people thought the world revolved around them, and not the sun.
1. Who cares about middle names to begin with, but also, obviously you should assume someone stole it from you if it's the same.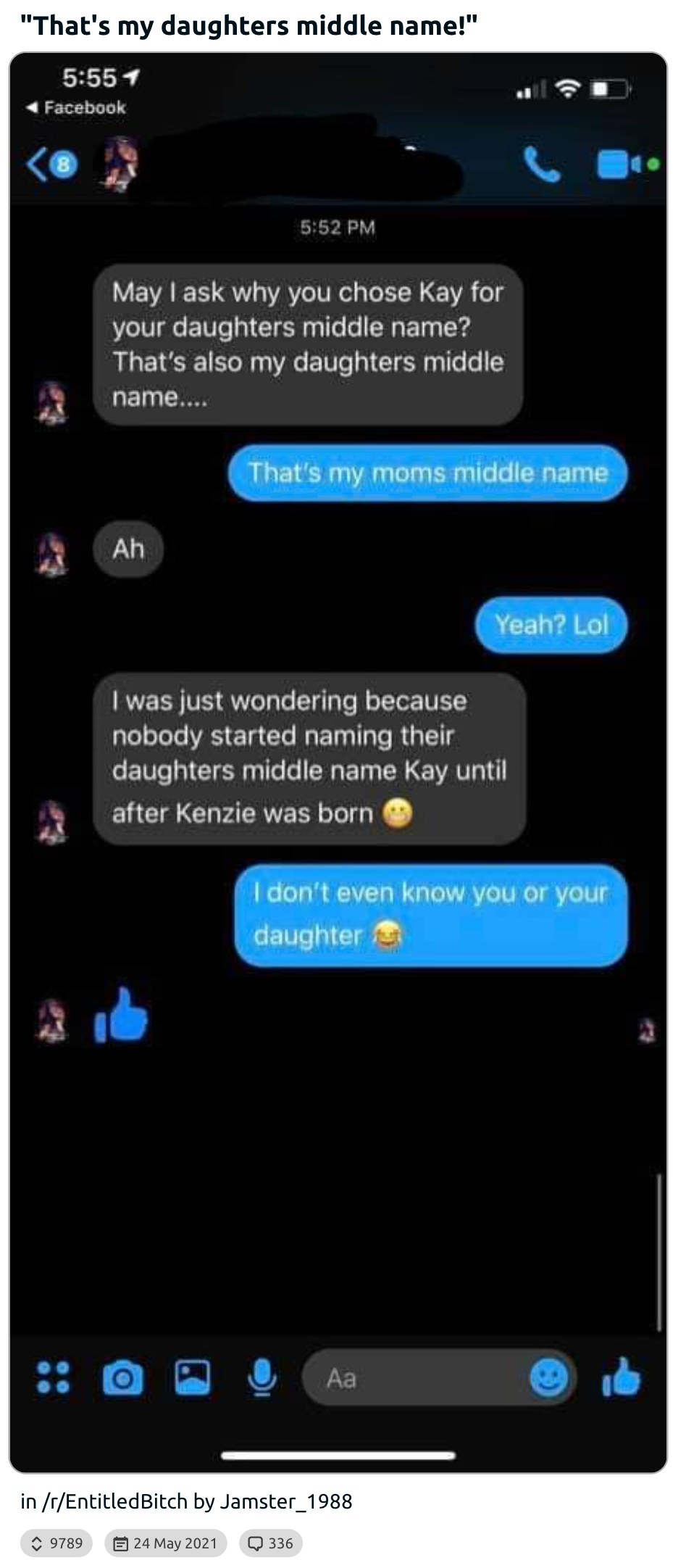 2.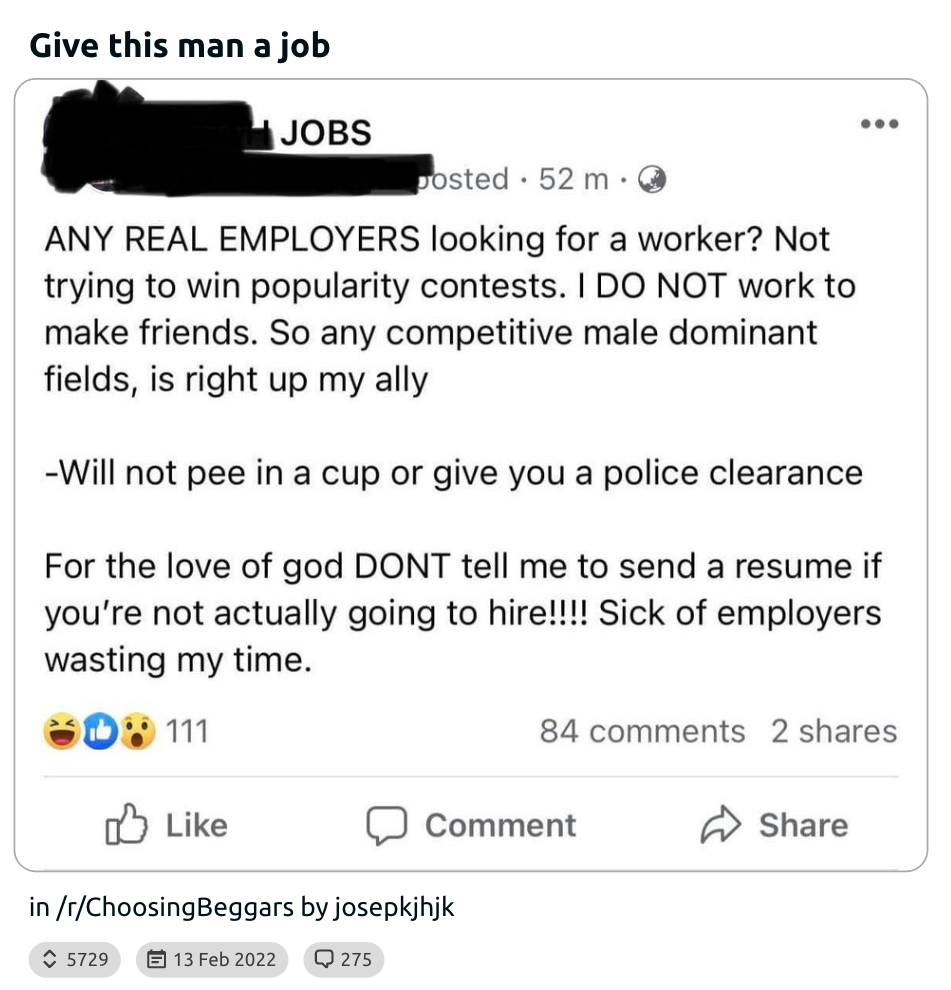 3.
Bass players usually get to pick and choose because they're always in demand, and then there's this dude from ChoosingBeggars
4.
5.
6.
7.
8.
9.
This person complaining about not enough free food being dropped off at his doorstep for his family. from ChoosingBeggars
10.
Entitled Bitch in my town mad that ALDI wouldn't open a 2nd Register *just* for her from EntitledBitch
11.
Karen mad that a restaurant in a French speaking country only speaks French (and Italian, actually) and not giving free stuff to her daughter from FuckYouKaren
12.
What? Help? No, I just came here to look for things to steal later. WHY ARE YOU MAD AT ME!? from trashy
13.
14.
15.
Or how about not going to a chicken restaurant if you're a veggie? from EntitledBitch
16.
17.
Slow drivers aren't contributing to society, according to this Karen from EntitledBitch
18.
Swipe right if you love me more than your children. from iamatotalpieceofshit
19.
Door won't open? Just wait outside until someone comes out! Nobody apologizes to you, or conducts business with you AFTER business hours? Write a bad review! from EntitledBitch
20.
This woman brought her own bell with her to get her server's attention. from iamatotalpieceofshit
21.
Using the only fan in a crowded, warm waiting room to cool off your hot box. from trashy
22.
23.