There is a long-rumored and now confirmed "secret" fast-food menu item on Arby's menu: The Meat Mountain sandwich.
A food item with a name like that is pretty hard to keep a secret for long, obviously, because if there's one thing that humans do it's climb mountains they don't need to for absolutely no reason.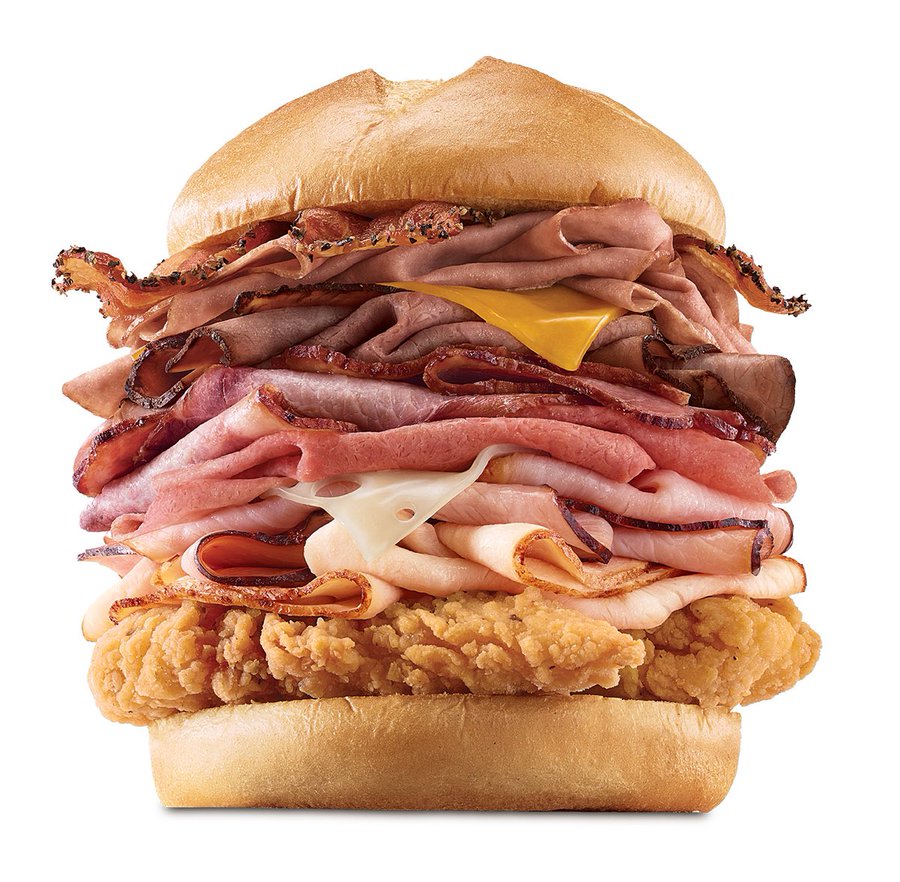 After the rumors wouldn't die down, Arby's "announced" the Meat Mountain and shared their promotional photo of the meal.
The only problem is that people who started ordering the Arby's Meat Mountain sandwich discovered that it doesn't quite look as advertised: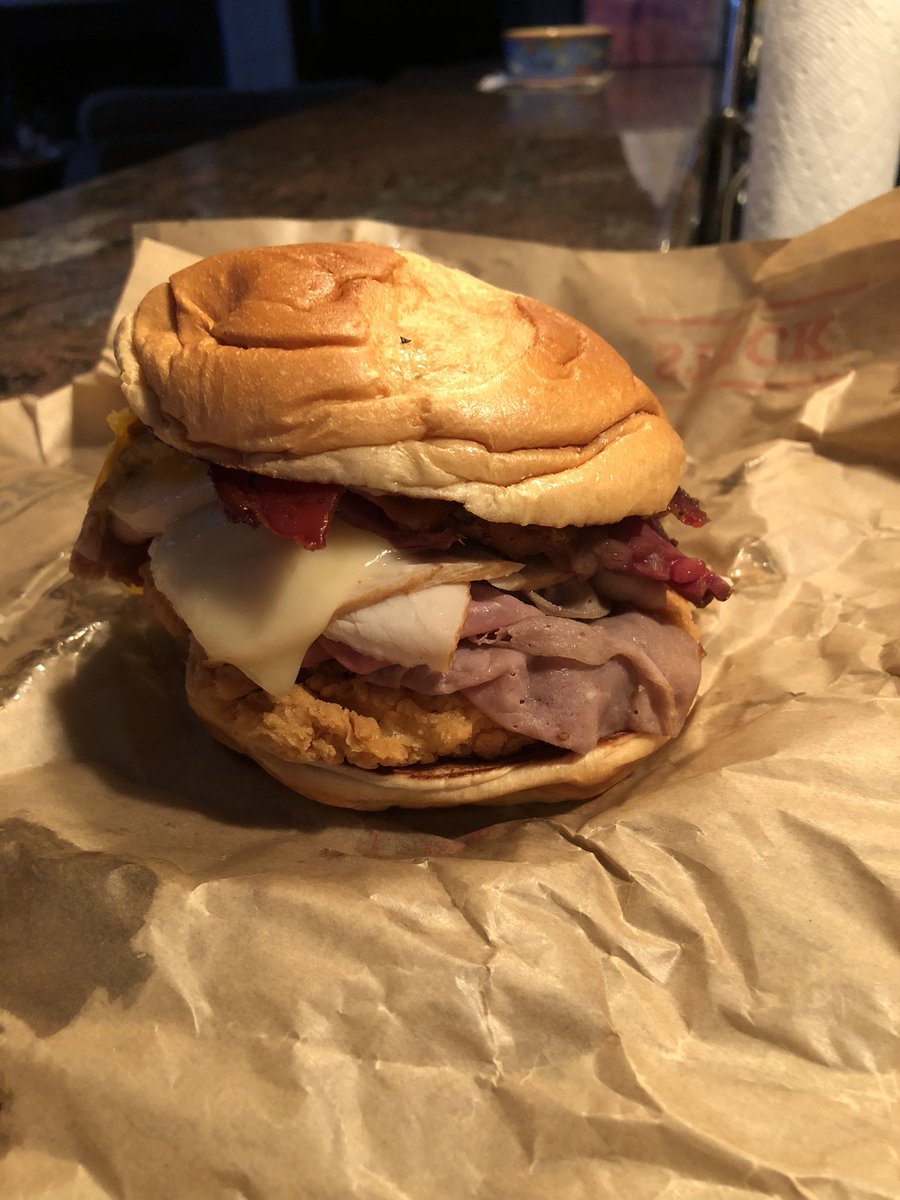 On the bright side, it apparently tastes good???
On the not-so-bright side, it's about 1300 calories in one sandwich. Our bodies are only meant to eat so many meats at once!
Dunking on the Arby's Meat Mountain sandwich has become the new Twitter pastime, giving people an opportunity to compare its horrible look to other infamous disgusting sandwiches, mostly from Spongebob Squarepants.
There are also a lot of jokes about what is becoming of us all as people that this is even something we'd consider eating. There's no good answer!
1.
2.
3.
4.
5.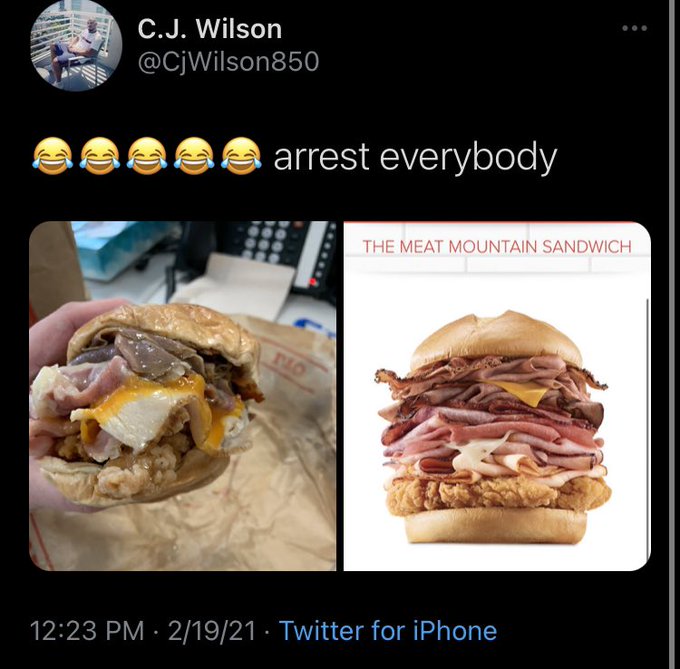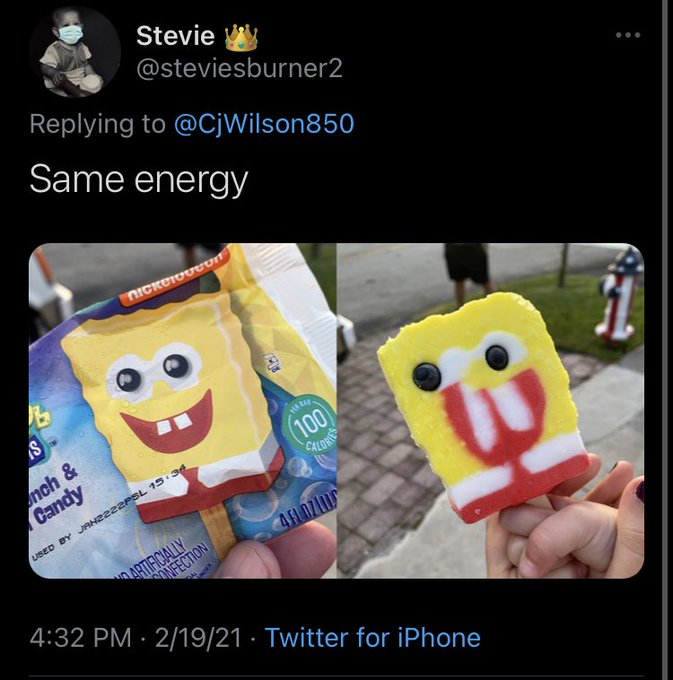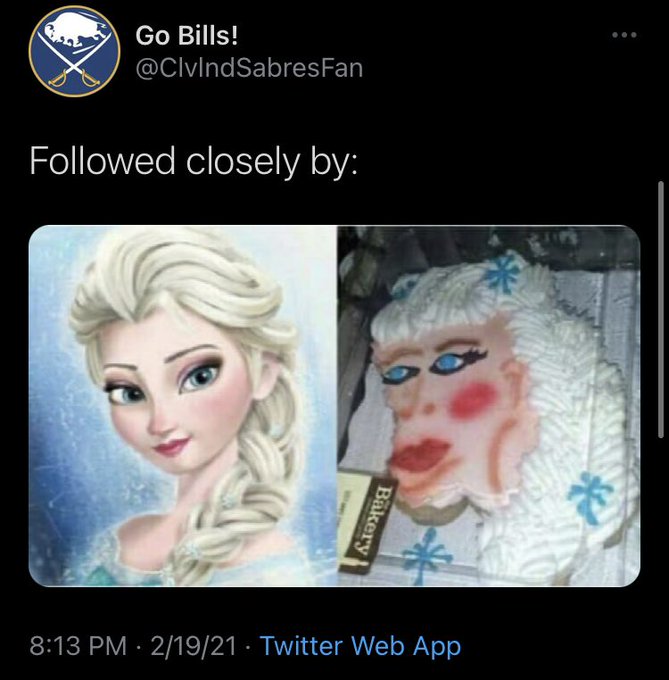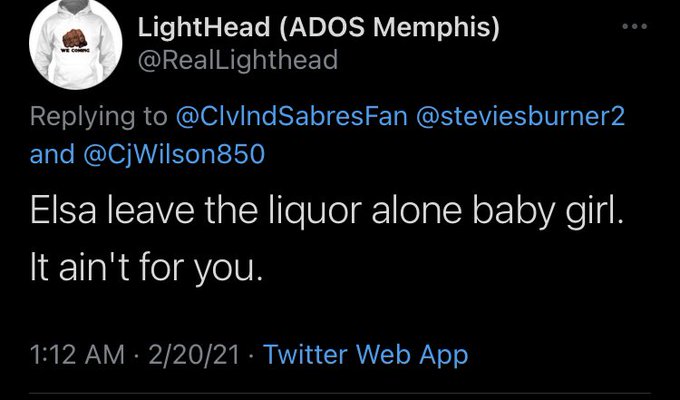 6.
7.
8.
9.
10.