Since being in quarantine, many of us have learned that simple ingredients often make the best meals.
Garlic? Yes. Lemon juice? Got it. Pepper? For sure. And that's the same with professional chefs. Look around your house, and you probably have all the ingredients ready to prepare a yummy dish.
On Reddit, chefs are sharing the single ingredient that they cannot live without—and I'm putting together a shopping list.
---
1. Lemon juice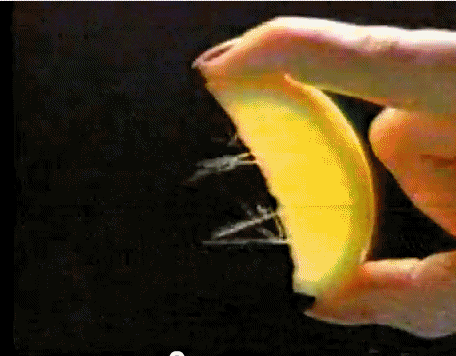 "Lemon juice enhances flavor in almost anything. Vinegar is too dominant for me." — mons388
2. Sumac
"Seriously, get yourself a huge bag for like $15 bucks and thank me later. It's lemony and salty, sweet and smoky and earthy and beautifully red. Sprinkle it on toast, curry, chicken, steak, tacos, devilled eggs, ice cream… Just about everything. You can also brew it like tea and it has an intense wild-berry flavor." — Picker-Rick
3. Cayenne powder
"I throw a pinch in everything to give it a zing!" — slapabrownman
4. Toasted sesame oil
"It adds a light nuttiness and saltiness to a dish." — Ez-lectronic
5. Vinegar
"It is often the thing that is missing when people go for more salt and spices in their cooking wondering why it doesn't taste quite as good as in a restaurant." — HEAT_IS_DIE
6. Bay leaves
"Like salt you don't want them to be the dominant flavor in anything, but they make a night and day difference in stews, pasta sauce, you name it." — notasparrow
7. Worcestershire sauce
"I'm a chef of 25 years. My personal favorite is worcestershire sauce. Use it more at home than in restaurants I've worked. Such a nice umami though." — Bluewolf83
8. Cardamom
"I'm not a chef, but a baker. Cardamom is still not super common in American baked goods, and while I love cinnamon, that flavor isn't special to my palette anymore. Cardamom gives such a warm, floral scent/flavor to whatever you make, and can be paired with so many things. Treat yourself: add some cardamom and orange zest to your next batch of banana bread." — DaygloDago
9. Miso paste
"Miso paste and Gochujang Doubanjiang. All good stuff." — Nitemarex
10. Salt
"Salt." — -SonOfHam-