If you're thinking "but WHY," you are not wrong.
A chef recently showed how she turned a McDonald's meal into a gourmet pasta and a lot of people are scratching their heads.
Danny Kim, a 26-year-old content creator from Maryland, challenged chef Amy Brandwein to make tortellini using fast food.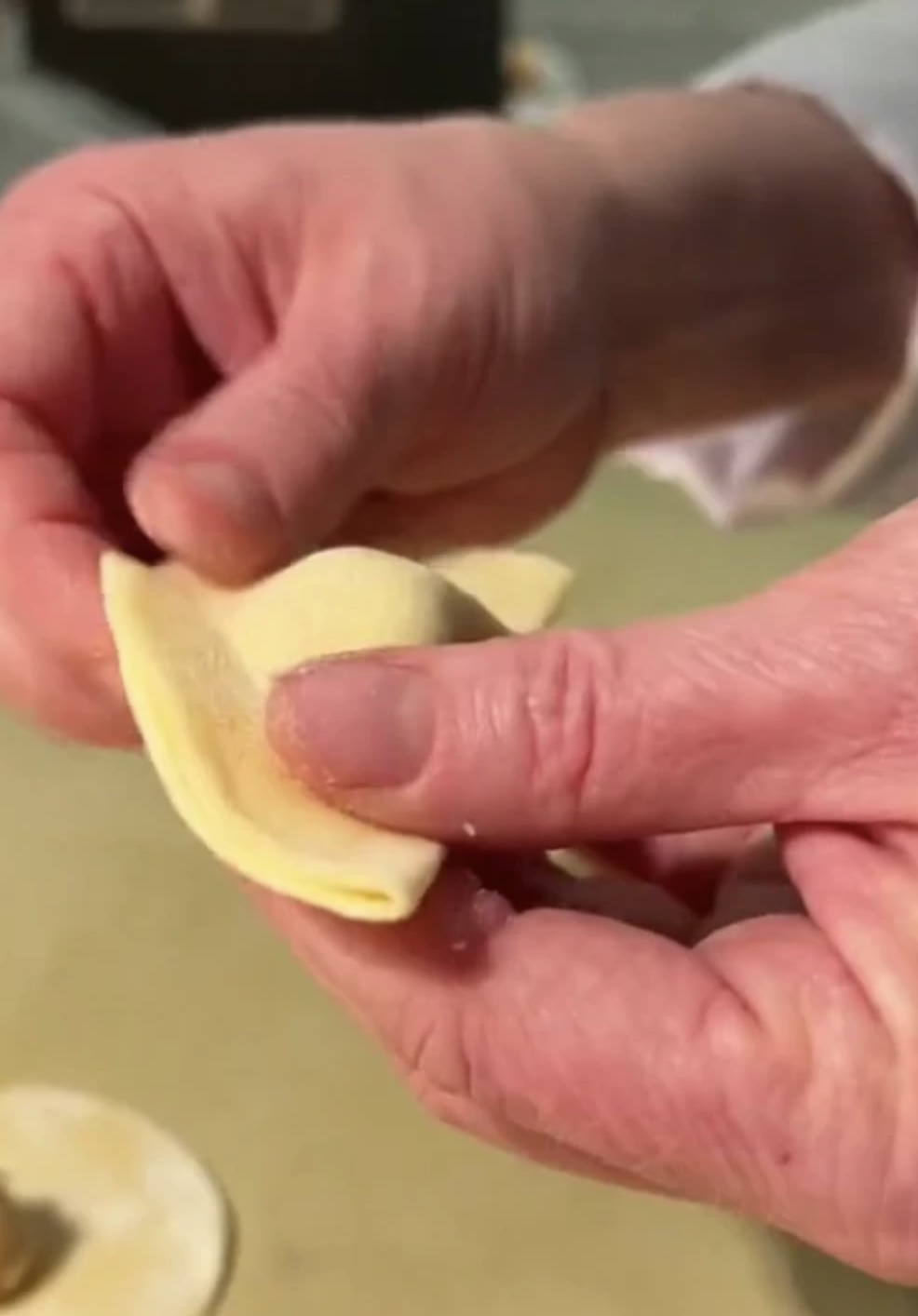 Brandwein was given a Happy Meal box of fries, chicken nuggets, sweet and sour sauce, and two apple pies to complete the task.
Her pasta — and the video she made — left TikTokers with their jaws on the floor. The video has over 1.3 million views.
But were they wowed? Not… necessarily.
Most people were furious about the size of the plate (aka, small)… kind of exactly the opposite of what you expect from McDonald's.
In the video, she blends flour, water, salt, milk, butter, and eggs together to make a sort of paste. Then she tosses the fries in the processor, adds the aforementioned paste, salt, and parmesan cheese.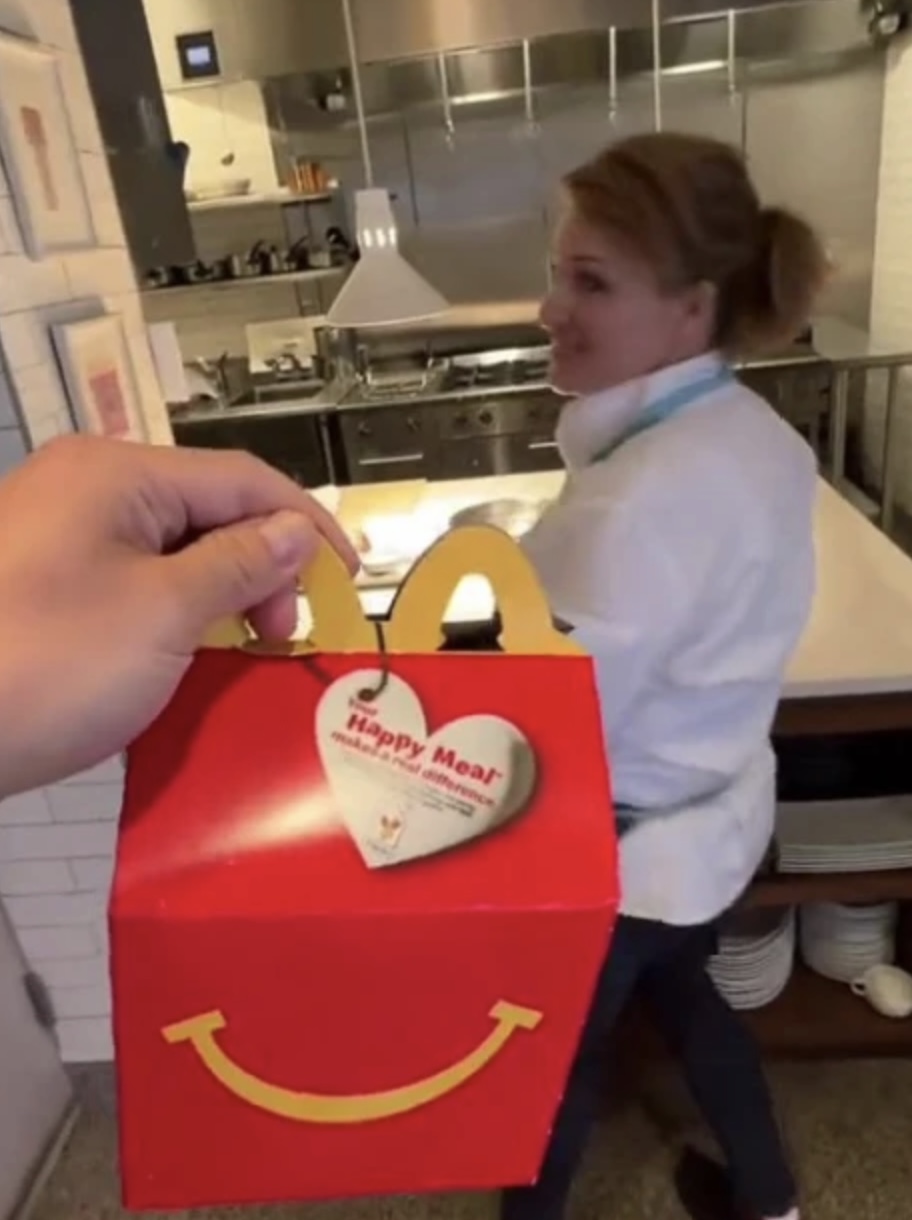 The chicken nuggets are mixed with the filling from the two apple pies and used to fill the pasta's middle.
The sauce is used as plating decor along with the apples for some "pep".
The fries are made into pommel dauphine, which is a French dish made from mashed potatoes and choux pastry.
She plates it up, adds some chives and apple for decoration, and shows it off.
"This looks amazing, let's give it a try," she says in the video. "Wow," she adds. "10/10."
TikTokers were agog at how much food went into such a tiny plate.
"Bro all that food turned into three pieces of pasta," wrote one person.
"She lost me when she mixed the apple pie with the chicken nuggets," another ranted.
A third user clearly read 0 comments: "Is no one going to talk about how much went into that and how little it was?" And another said, "My inner Italian is raging."
"I mean great job. You really just blended most of it," observed a TikTok viewer. Another person said, "Now it looks good and all, however I'm a growing boy and that is not enough even to snack on."