Ahh, the ol' desperate dinner.
Nobody wants to cook. Nobody wants to clean. But everyone is whiny and hungry and you're at your wits' end.
What do you do?
Well, friends, we have some excellent ideas for you courtesy of u/Senior_catlady_42's Reddit thread wondering just what the best "desperation dinner" idea is.
1. Beef Stew
Here is one of mine-and yep it's a lot of cans but desperate time call for desperate measures. Girl Scout Stew: 1 can beef and veggie soup, 1 can tomato soup, 1 can drained veg-all, 1 pound browned ground beef and 1/4 can water. No need to fancy it up with herbs, etc-it's pretty good in it's simplicity.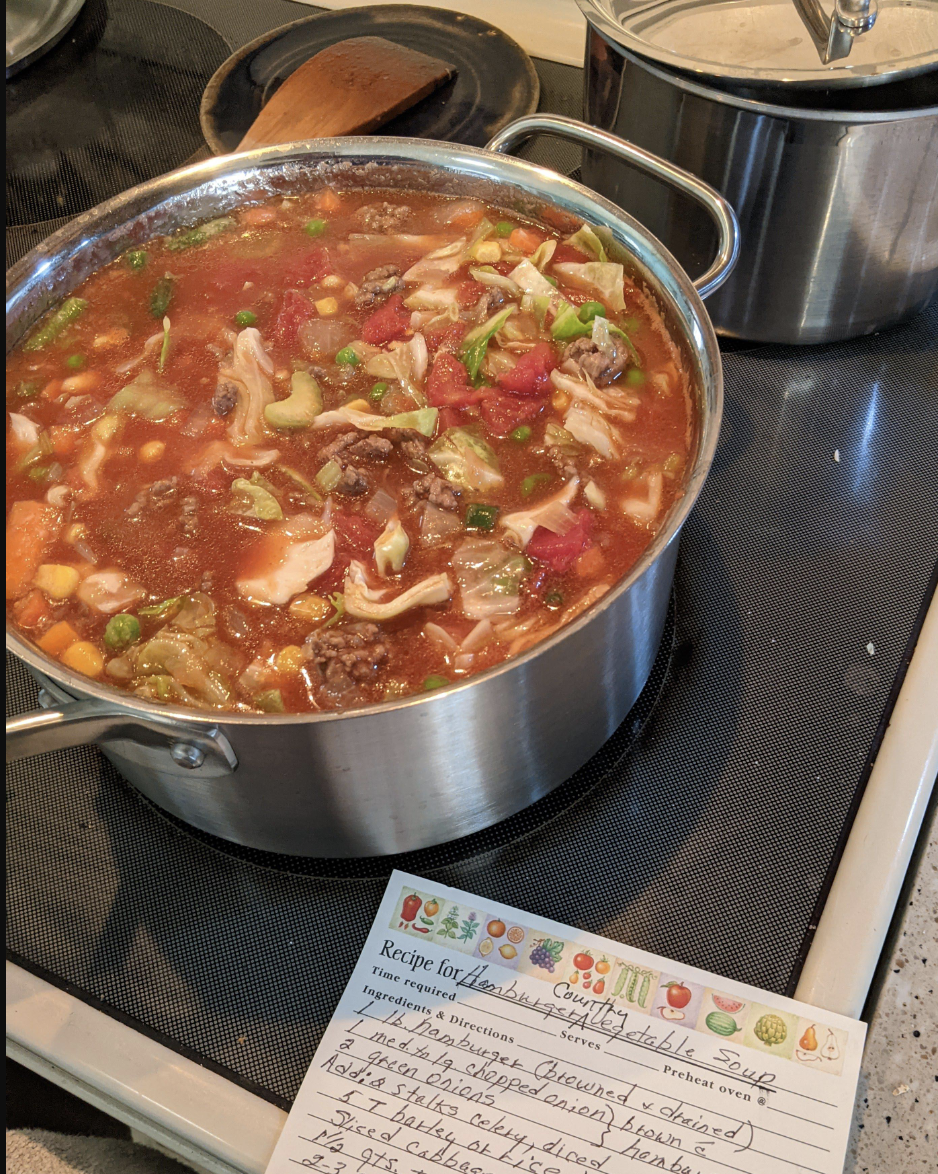 2. Easy!
Eggs and toast.
3. Yum
Peanut butter and jelly sandwich for myself or ramen noodles with spam for us both
4. Warms the soul
Grilled cheese sandwiches with tomato soup. We like the boxed tomato-red pepper soup from Trader Joe's.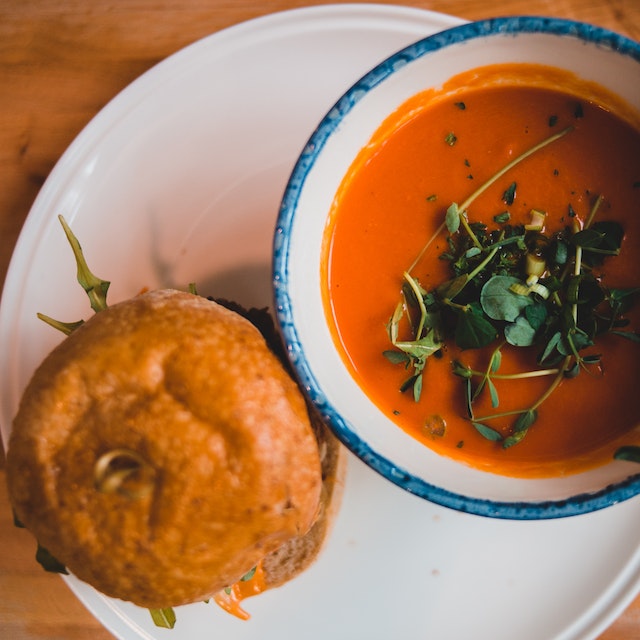 5. Fancier
Breakfast for dinner just fancy it up a bit.
6. Inappropriate cheese
Pasta sauce leftover Boil pasta, dump all appropriate leftover in skillet add Passat and/or cream as appropriate Salt pepper chilly to taste Add inappropriate amount of cheese
7. Pasta
Pasta with pesto. We always have pasta, frozen pesto from the garden and Parmesan. Sometimes I'll throw in some chicken or sun dried tomatoes or miscellany we have on hand.
8. Tuna Mac
In my most desperate moments I always turn to tuna mac. Boxes of kraft mac n cheese, some packets of tuna, and a bag of frozen peas. I toss the peas into the water with the pasta when it's almost done, drain it when the peas are cooked, add the cheese sauce ingredients and mix up, then add the tuna. One pot, hot dinner that includes a vegetable and a protein, good enough for me. My kids absolutely love it and it's one of those nostalgic dishes for me so it works all around.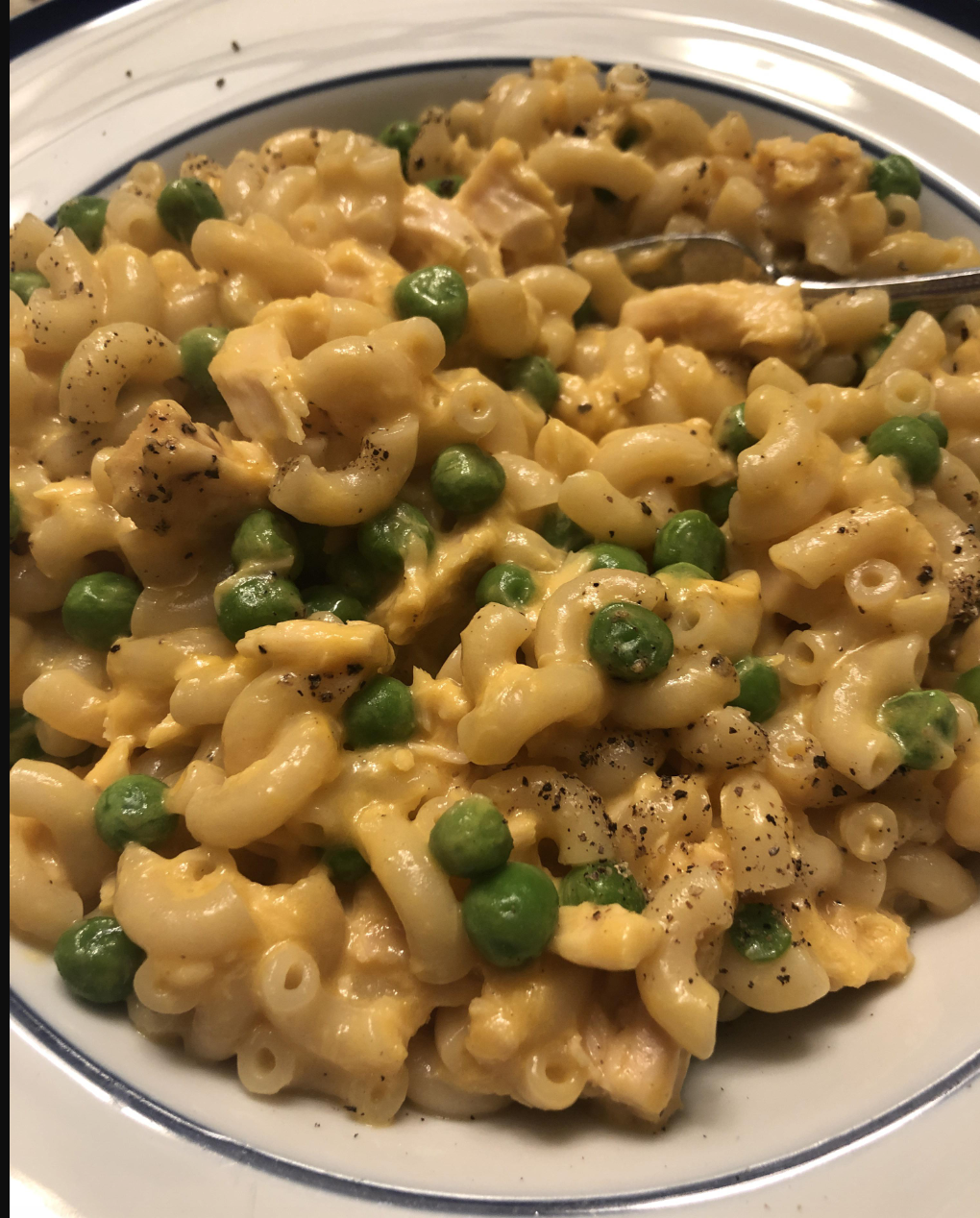 9. Peanut Noodles
Cook up however much ramen you need. Mix together peanut butter, soy sauce, Sriracha, and maybe some black vinegar if you like the people you're cooking for. Add more of those until you like it and add water until you like the consistency, then mix in the noodles until coated. I'll top with peanuts and chili crisp, and I'll mix in some cooked chicken if I have it. It's filling, fast, good, and like $0.50 a serving. Don't ask for quantities, I have never measured anything my entire life and I don't intend to start now.
10. The easiest
My desperation meals are: bowl of oatmeal or cereal; bowl of ramen; buttered toast; or toast + cheese.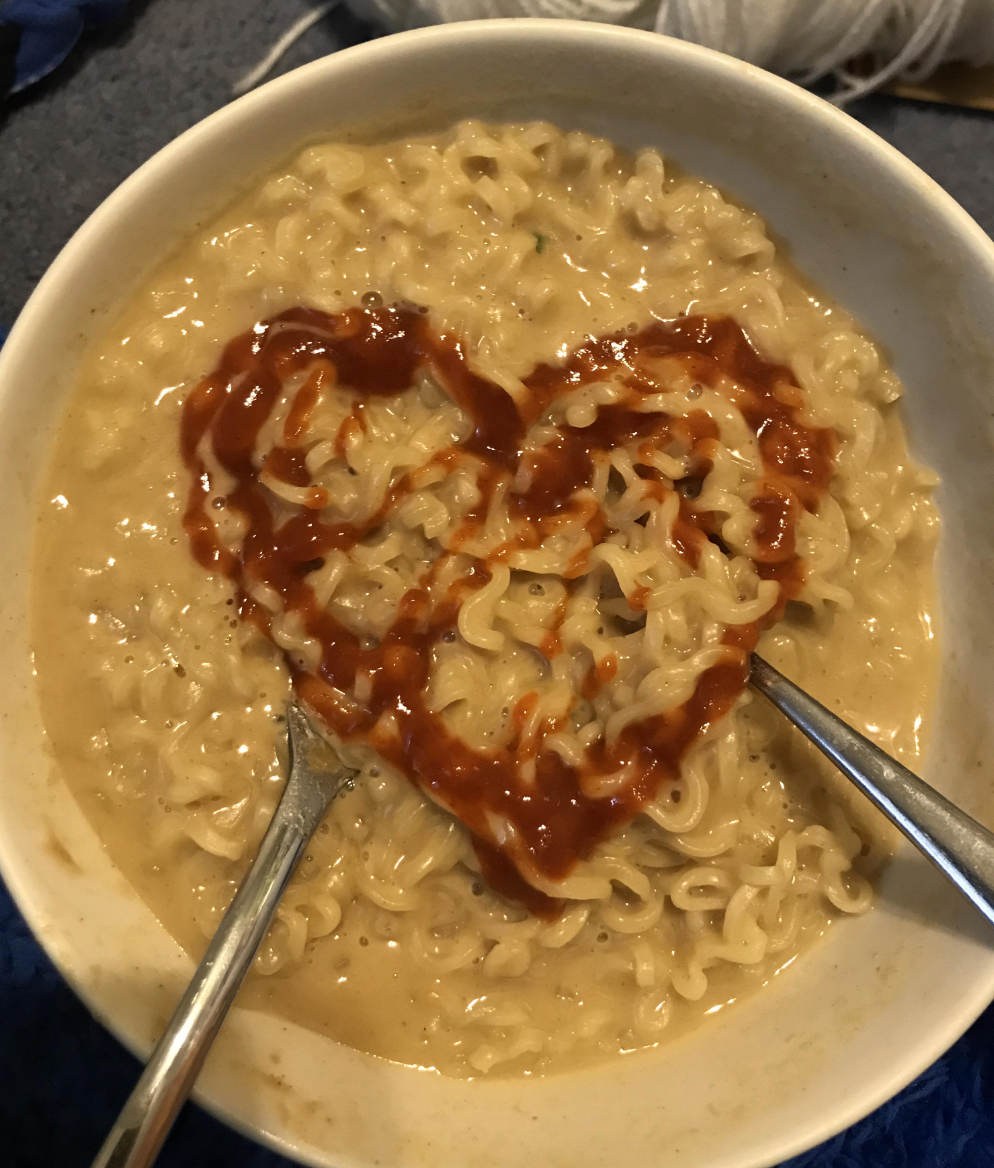 11. Succotash
Succotash! It's versatile, cheap, and delicious

We buy veg when it's in season and freeze it in 1 or 2 cup portions. We also forage and grow quite a bit. Canned veg can also be used.

We don't thaw first. Here's how we make it:

In a large pot over medium heat:

2 cups of broth (I'm prefer wild mushroom broth) 1 cup beans (While traditionally made with Lima beans, any beans work.) 1 cup whole corn 1 cup diced tomatoes 1/4 cup diced hot peppers (optional) 1 cup of greens (Whatever greens are handy… Spinach, kale, collard greens, cabbage) A splash of vinegar

Add water to just cover everything. Cook until evenly hot and to desired firmness.

I like it with a bit of salt and pepper, garnished with fresh cilantro.
12. Lots of ideas
Browning meat and chopping veggies is not desperation to me. Tortellini soup: broth + frozen tortellini + parmesan Scrambled eggs or fried egg sandwich Tuna melt of the simplest variety: bread + canned tuna + mayo + salt + cheddar cheese Leftovers Frozen meals from Trader Joe's Bag of popcorn Cheese and crackers
13. Pasta again
Spaghetti Aglio e Olio. Just boil spaghetti, good oil in a pan, squeeze some garlic in it, some chili flakes if you like, toss the pasta with it, and done. Some pepper if you're fancy.
14. Tacos
Tacos. In 15 mins I can have tacos ready.
15. Assorted Rice
Rice with whatever veg and protein on hand. Sometimes it's fried up. Sometimes its casserole style.
16. Freezer meal
Always keep cheese ravioli in freezer. Cook them up and drain them, saving water just in case. Stir fry whatever veggies you have. Mix two together using reserved liquid to make a little sauce if needed.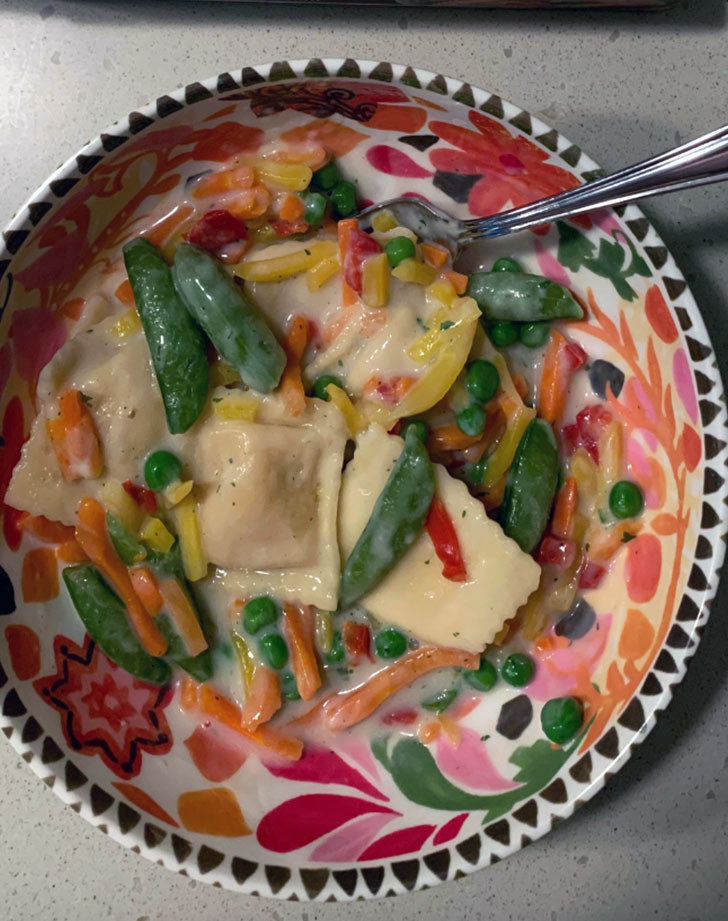 17. Rice again!
"not quite Spanish rice" Cook rice (either rice cooker or pot on stove). While rice is cooking, unload a container of fresh salsa from the deli into a non-stick pan and cook off most of the moisture. When task 1 and 2 are complete, combine and add cheese as desired. For a more creamy texture, add a little cream cheese. For a little additional fiber/protein use brown rice.
18. Quesadilla
I always keep a few bags of Southwest frozen veggies in the freezer. I saute that quickly with salt, pepper, cumin, and red pepper flakes and then put that in the quesadillas. It's pretty delicious and super quick. I'll also do cheese quesadillas with chopped green onions.
19. Ramen
I like the "tik tok ramen" aka just whacking an egg, some kewpie and garlic into an existing packet of noodles.
20. Beans!
Coconut beans! It's from a NYT recipe. The original is a little fancier, but we do two cans of black beans: one can of coconut milk. Heat on the stove, season with ginger/garlic/cumin/TJ's Chile lime seasoning/whatever you've got. Serve with rice if you're trying hard.