A TikToker says they cut the excess of their produce at the grocery store before weighing and checking out has some viewers fired up.
In the now-viral TikTok, Meia can be seen putting two large broccoli stems back on the shelf.
"I am not paying for these," she says. "I'm only going to pay for what I'm going to eat." The video has since gone viral, receiving both praise and pushback.
After receiving criticism from fellow TikTokers, Meia responded in a follow-up video explaining how she does it.
She explains that when the broccoli stems are 2 inches or longer they're hard to snap off. So she uses a pocket knife to cut the excess stem off of the broccoli. In the comments, she clarifies her "granny" taught her this trick.
"And I just leave this at the store," Meia says. "Y'all can have it. I don't need it."
However, her follow-up video came with even more pushback from viewers in the comments.

Some viewers LOVED the idea.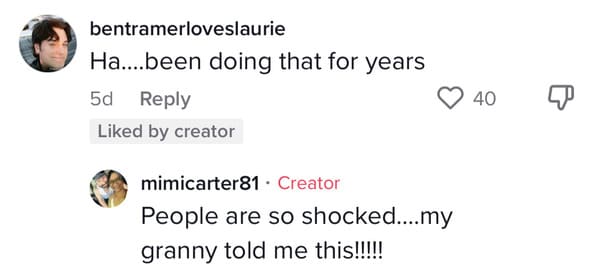 Others criticized her for being "cheap".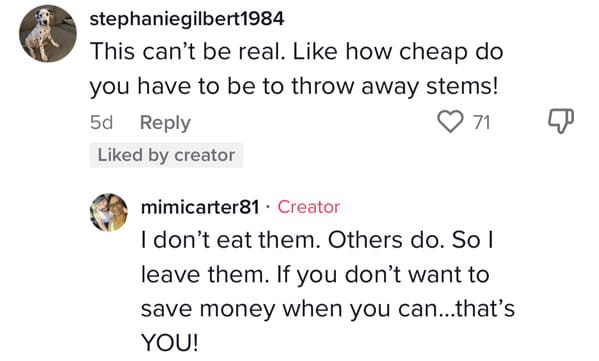 While many comments were pretty charged, there were also many sarcastic and hilarious responses.





Maybe she'll give the stems a try one day.


h/t