Ah, Trader Joe's.
The perfect place to go to get in a fight in the parking lot or to have a toddler hit you in the ankle with one of those demented tiny carts.
Maybe you go there because you love the strong sexual energy every one of their weirdly hot workers gives off. Maybe it's because you're addicted to watching someone in a Hawaiian shirt, the universal symbol for relaxation, working their ass off for you.
Whatever the reason you shop at Trader Joe's, you'll be hyped to know they have tons of cool stuff that just hit the shelves that won't last forever. Here is a quick list of all their best new items.
New Trader Joe's Items — Winter 2021
---
1. Bolognese Style Tomato and Beef Pasta Sauce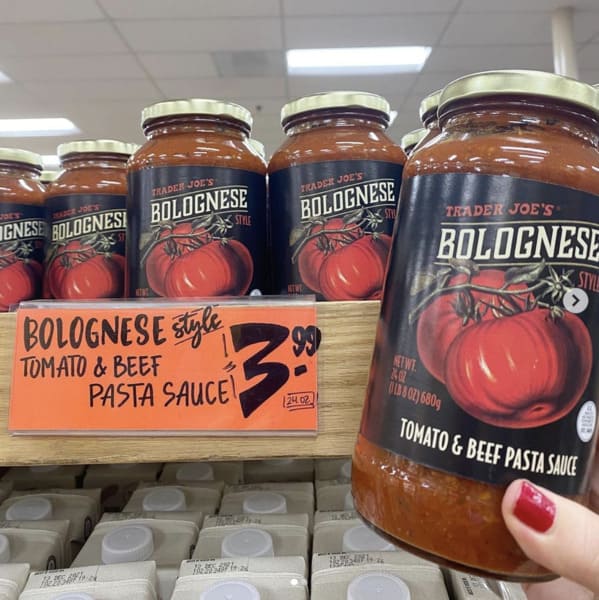 If you're looking for a big chunky meat sauce, boy are you in the right place. Try this over pasta, veggie noodles, or just straight down your gullet if you really want to have a good time.
2. Sesame Teriyaki Chicken Wing Sections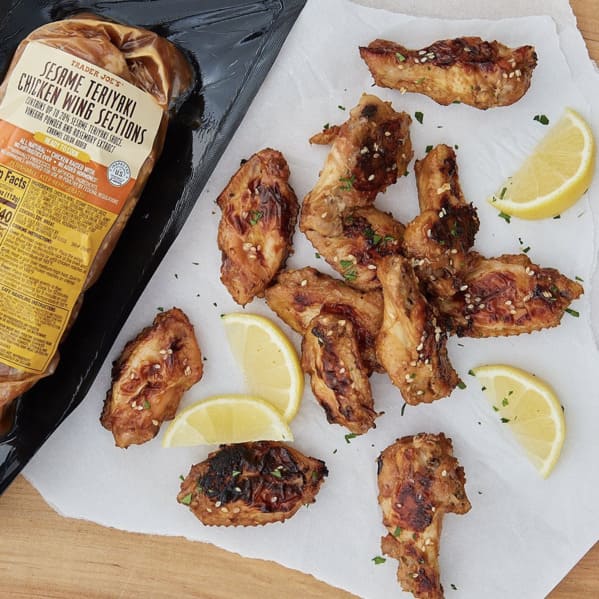 Who doesn't like wings? Chickens, maybe? These Asian style wings are located in the ready-to-cook meat section or maybe by the cereal if some jerk decided it was too far to walk to put it back in the right section.
3. British Mustard & Ale Cheddar Cheese
This cheese from South of Wales is waley, waley good. The creamery is family run and you can taste the animosity in every bite.
4. Dark Chocolate Drizzled Plantain Chips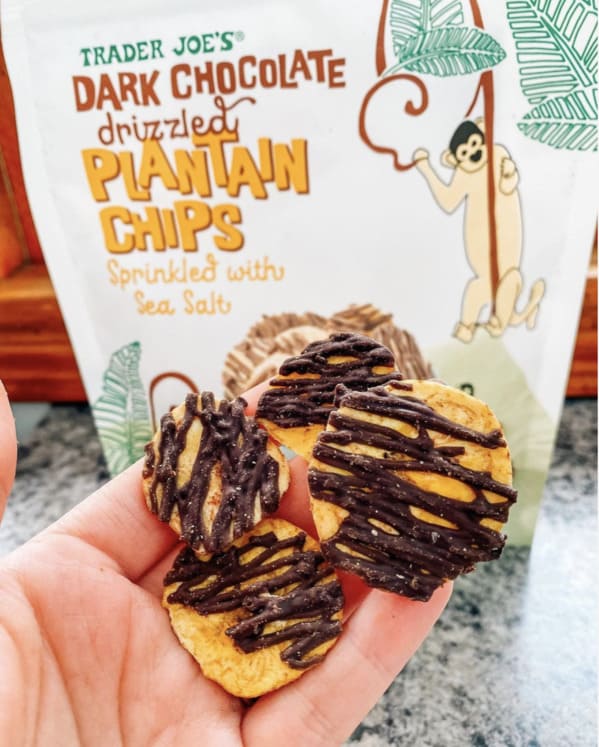 These dark chocolate plantain chips are a nice surprise for anyone who doesn't know what a plantain is.
5. Vegan Taco Salad Kit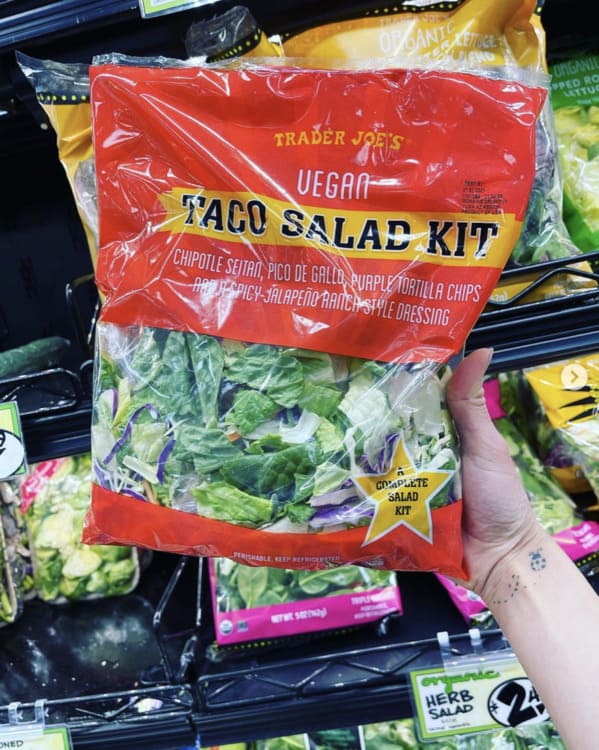 Perfect for any lazy vegans who love bags of salad. I don't really know what to say here. It's a bag of lettuce, folks.
6. Magnifisauce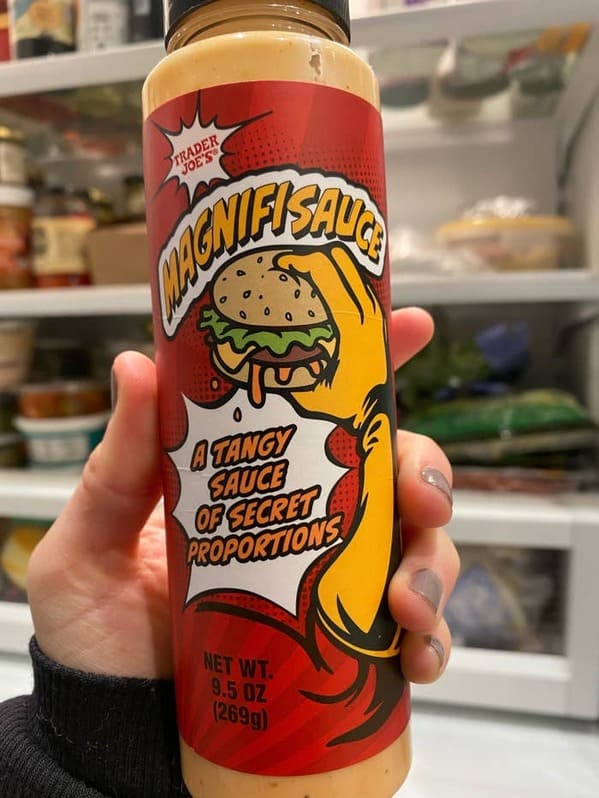 Trader Joe's "magnifisauce" is a creamy-meets-tangy blend of ketchup, mayo, relish, and mustard. It tastes exactly like In and Out's "Animal Style" sauce.
7. Non-Dairy Chocolate Oat Beverage
No longer calling it "milk" as to not offend any of their cow customers, non-dairy chocolate oat beverage is really yummy. I like it straight out of the carton in front of the fridge at 2 am.
8. Mexican-Style Riced Cauliflower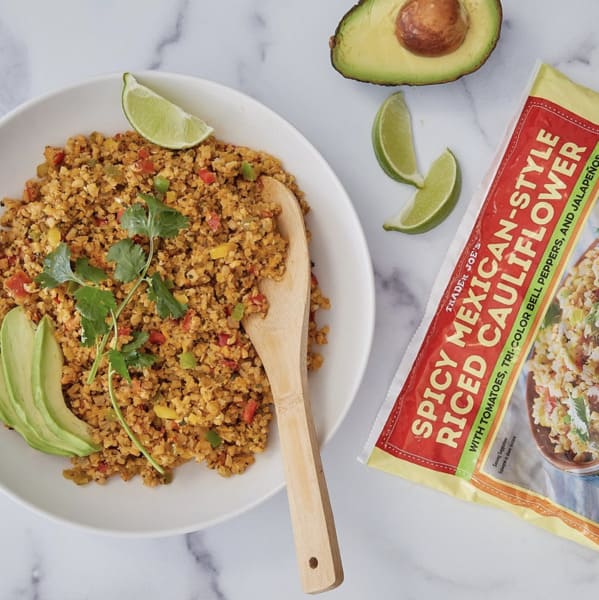 This seasoned cauliflower is the tastiest way to trick yourself into eating something healthy. Try it when there's nothing else left in your freezer.
9. Iced Raspberry and Cream Cheese Danish Strip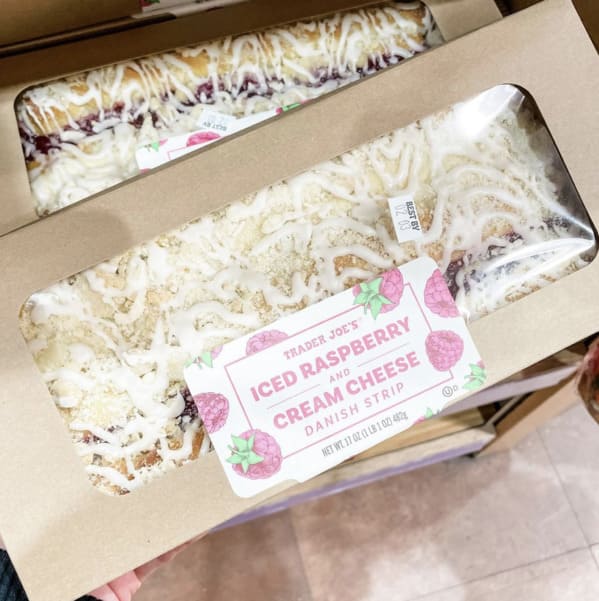 If you don't look at the nutrition facts they can't hurt you.
10. Aromatherapy Mood Odyssey Essential Oil Roller Blends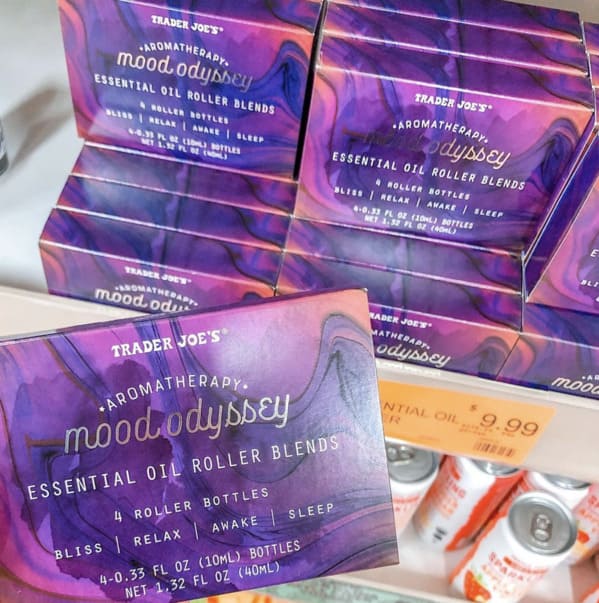 These roll-on essential oils are peppermint, lavender, rosemary, and balsam. Caution: you won't be able to shut up about them.
11. Chile-Spiced Pineapple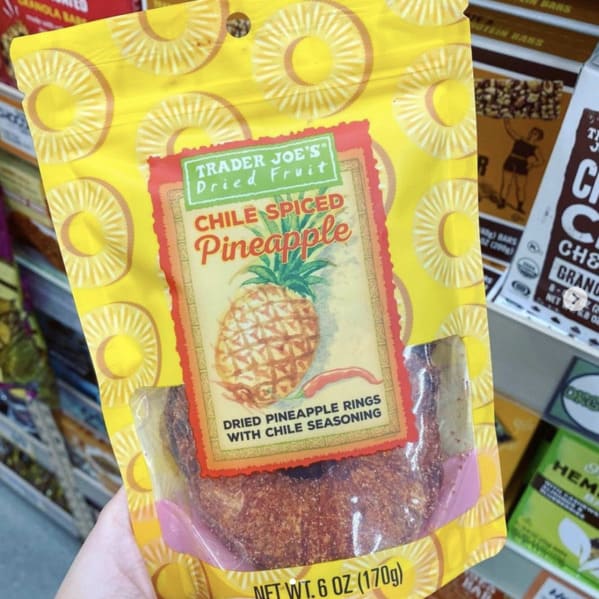 If you love the OG spiced mango, you'll like these too. Or maybe you won't. I don't know what you like.
12. Sparkling Apple Cider Vinegar Beverage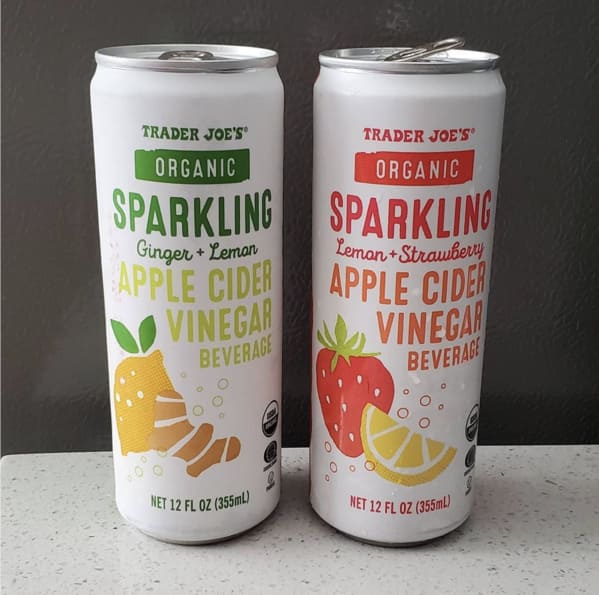 These sodas taste kinda like kombucha and kinda like the ingredients on the can. Exactly what you were hoping for in sparkling water.
13. Gluten-Free Cinnamon Coffee Cake Muffins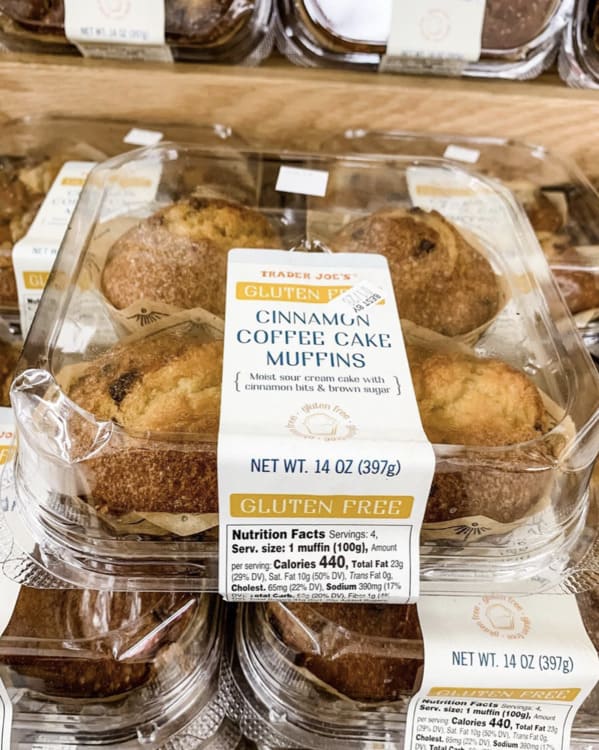 These muffins are way less disappointing than you might expect. They're made with sour creme, brown sugar, and taste perfect eaten with your dirty hands on the way home from the store.
14. Almond Butter Almonds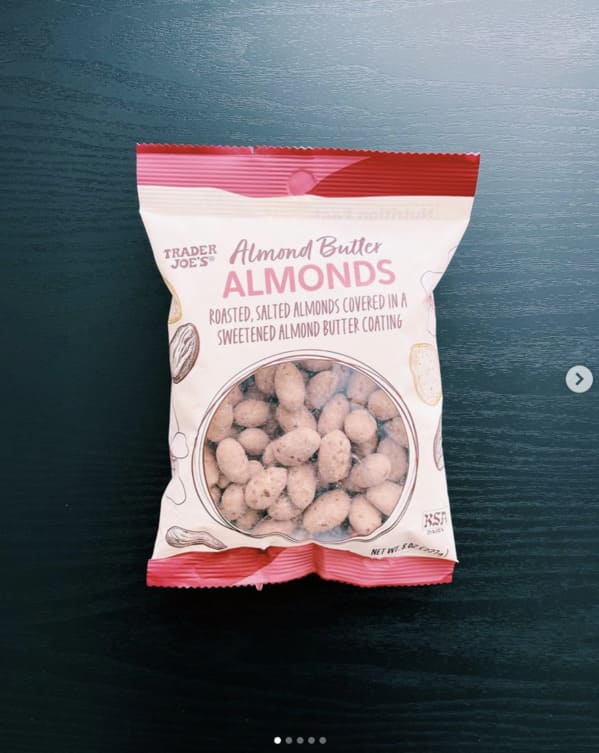 These almonds wrapped in their own flesh will totally hit the spot if you are craving a slightly more almondy almond.
15. Cuban Style Citrusy Garlic Seasoning Blend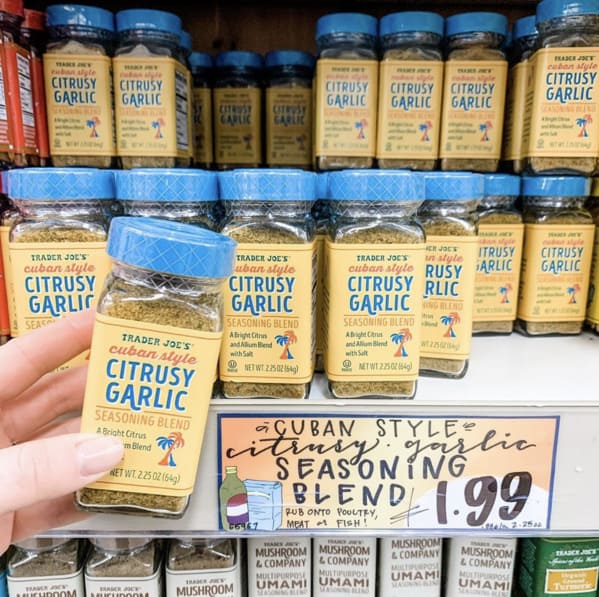 Put this crap on anything: roasted salmon, grilled chicken, live chicken, boiled gatorade. The world is your oyster.
16. Aussie-Style Chocolate Crème Sandwich Cookies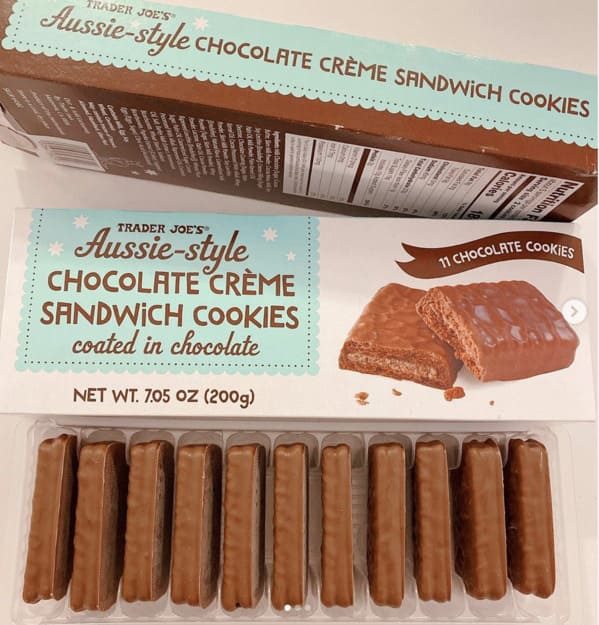 This is Trader Joe's take on the Tim Tam, a cookie I'm sure we ALL have had and TOTALLY know what it is so I don't need to describe it!
17. Fermented Black Garlic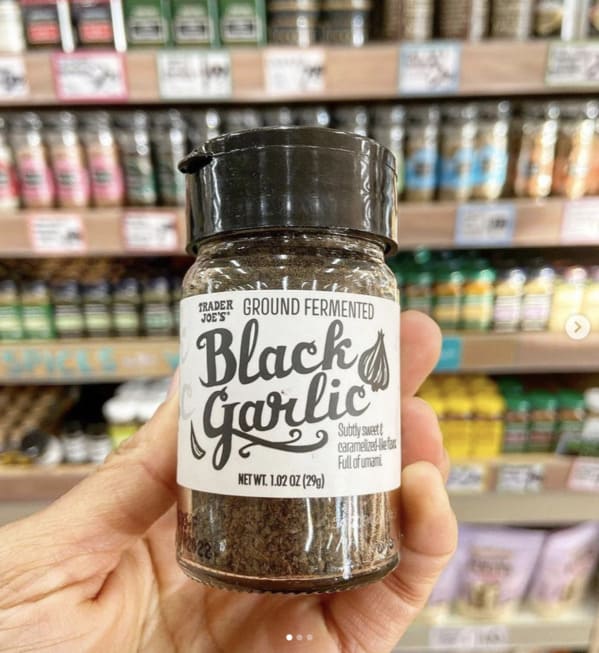 Sprinkle this on avocado toast, popcorn, or rice for some extra flavor. Sprinkle it in your body wash to be very popular at the dog park.
18. Dorothy's Holy Smoke Soft-Ripened Cheese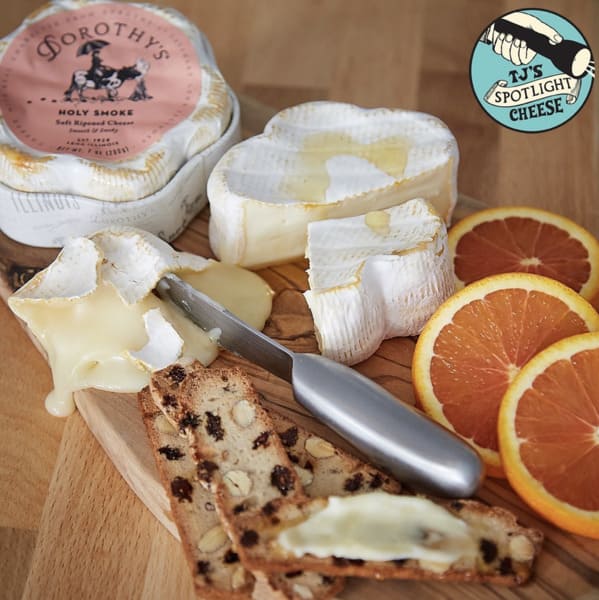 This slightly smokey brie tastes like you're eating regular brie but your house is on fire.
19. Limone Alfredo Sauce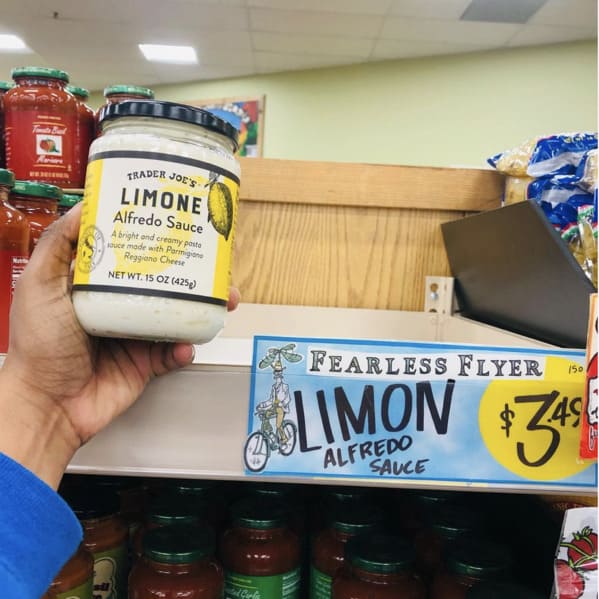 Put this on pasta to make your partner say, "does this have lemon in it?" and you'll be like "yeah, it's from Trader Joe's." and then you'll eat the rest of the meal in silence because your love is dead.
20. Breaded Fried Ravioli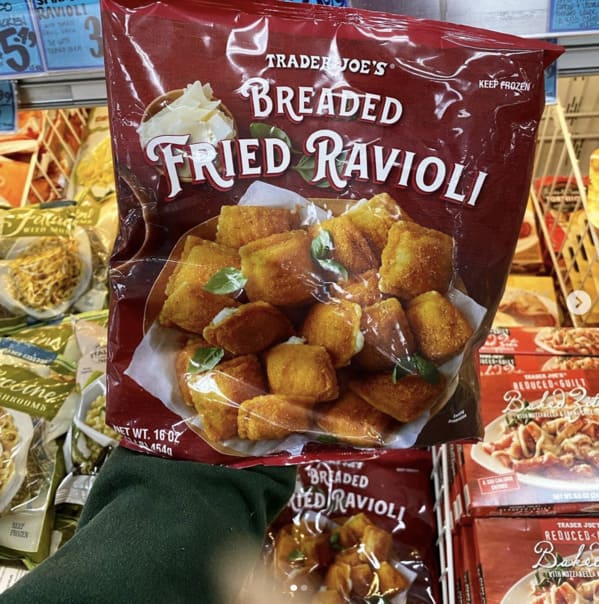 Put this in the air fryer if you know how to have a good time.
21. Dukkah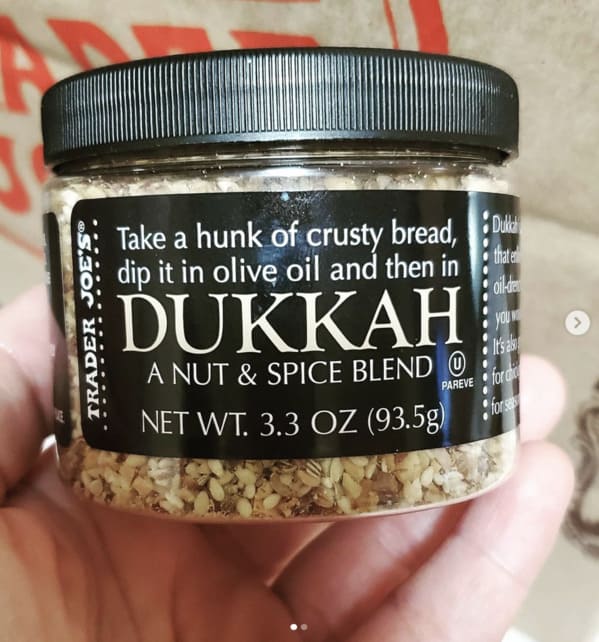 This blend of almonds, sesame seeds, fennel seeds, coriander, anise, and salt tastes good on pretty much anything. You can also just follow the label and eat it with bread.
22. Calabrian Chile Tomato Dumpling Soup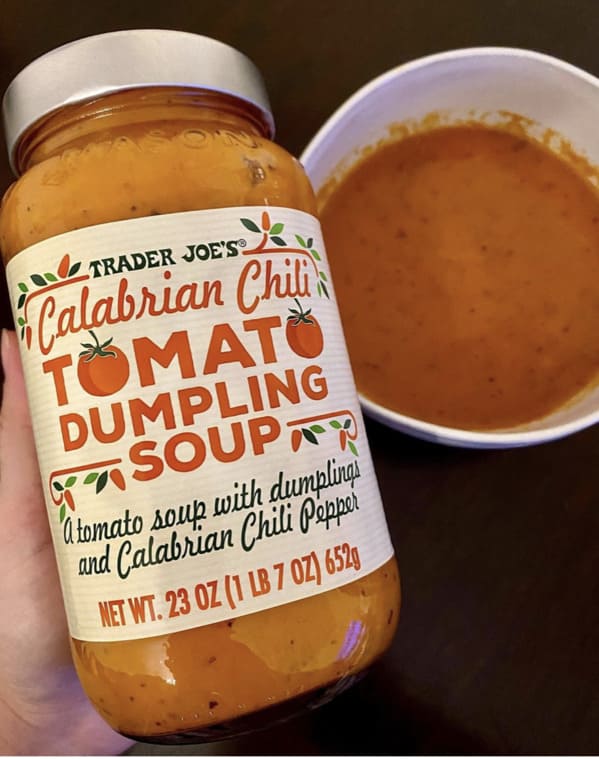 Put this in one bowl and a blended grilled cheese in another. Put a straw in each. Head to flavortown.
23. Mint Flavored Dog Treats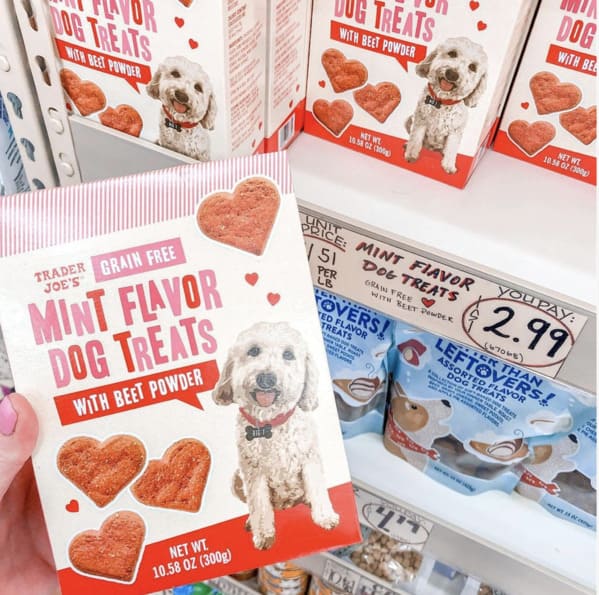 These tasted disgusting. My dog liked them though.
24. Everything But The Bagel Seasoned Kettle Chips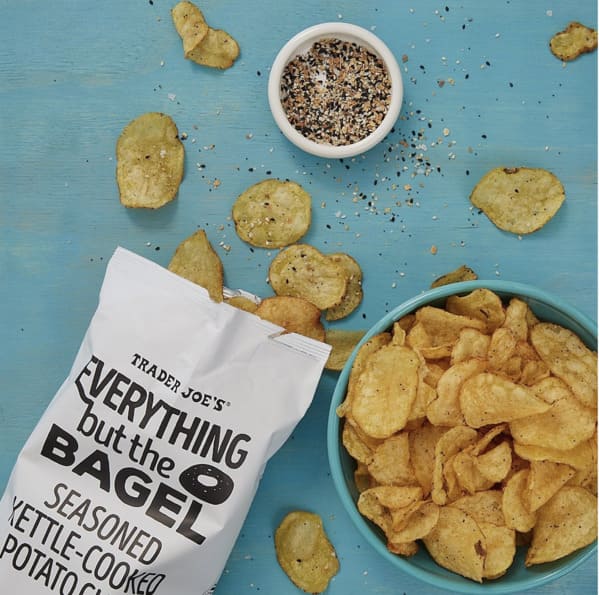 If you feel like you've really hit a creativity wall during this pandemic, know that Trader Joe's has come out with like 12 Everything But The Bagel snacks.
25. Sumo Citrus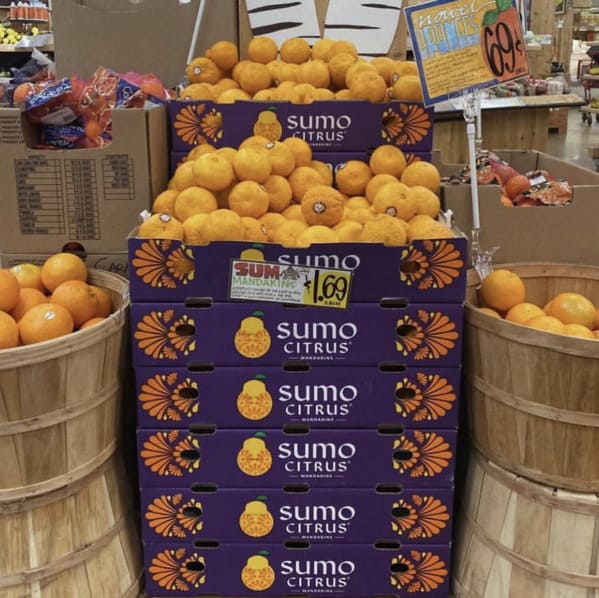 Like a mandarin but big.
26. Heart-Shaped Macarons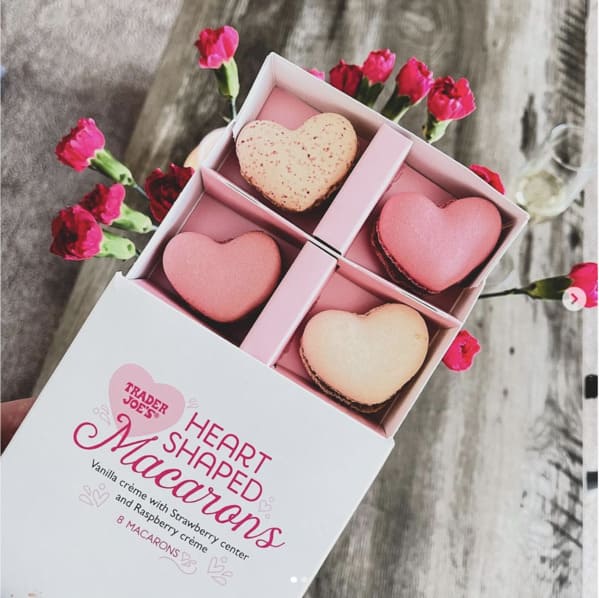 Nothing says "sorry I forgot about Valentine's Day" like a box of heart-shaped macaroons you definitely just panic bought on the way home.
27. Dry Shampoo
For all you nasty people out there who would die before you washed your hair. It's me, I'm nasty people.
28. Kibbeh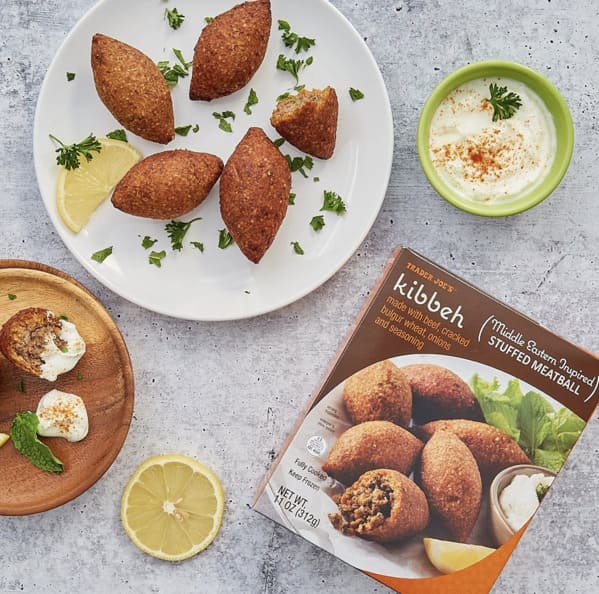 These middle eastern meatballs are stuffed with beef, onions, and joy.
29. Vegan Vanilla Cupcakes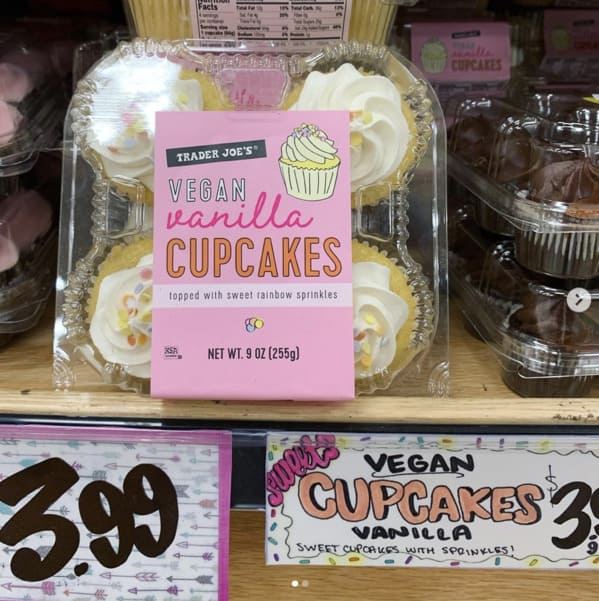 You won't believe these cupcakes are dairy free. Maybe you will, maybe you're really gullible.
30. Gummy X's and O's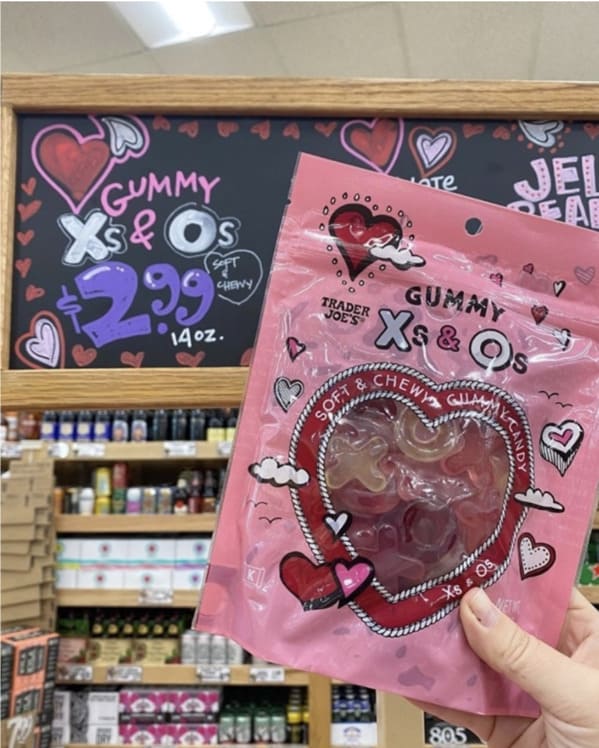 Grab these in the checkout line when you have totally given up on sticking to your grocery budget. Grab a few.