I'm not sure how I feel about three fully grown men without children going to play laser tag, but that's probably just me being jealous I wasn't invited.
Clearly, the fact that they're adults didn't stop these guys from going and having pretty much the greatest time totally obliterating small children.
And it's for that reason – as well as the final score – this is the most amazing laser tag Yelp review you'll ever read.
Enjoy…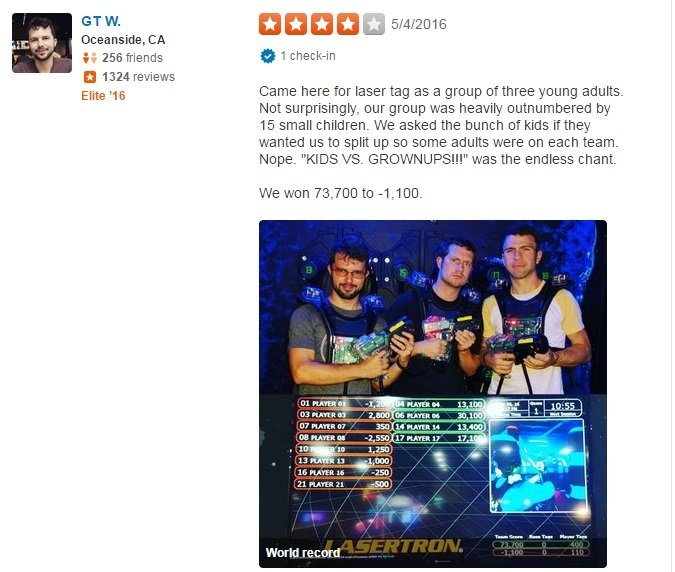 (via Reddit)
While we're taking a look a Yelp reviews, Rikers Island Has A Yelp Page And The Reviews Are Pretty Much As You'd Expect.
Save
Save