"Mostly ADHD" is a webcomic artist who wanted to show others what life was like with ADHD — or attention deficit hyperactivity disorder. Their posts quickly went viral with over 19,000 Instagram followers from just a few comics!
The artist takes on what life is like for people who live with ADHD; the comics offer a way for people to connect and understand. Take a look at some of the awesome sketches and let us know your favorite!
You can check out more of "Mostly ADHD"s work on Facebook, Instagram, mostlyadhd.tumblr.com, mostlyadhd.tumblr.com, and ko-fi.com.
1. Pie chart
2. Games
3. Drown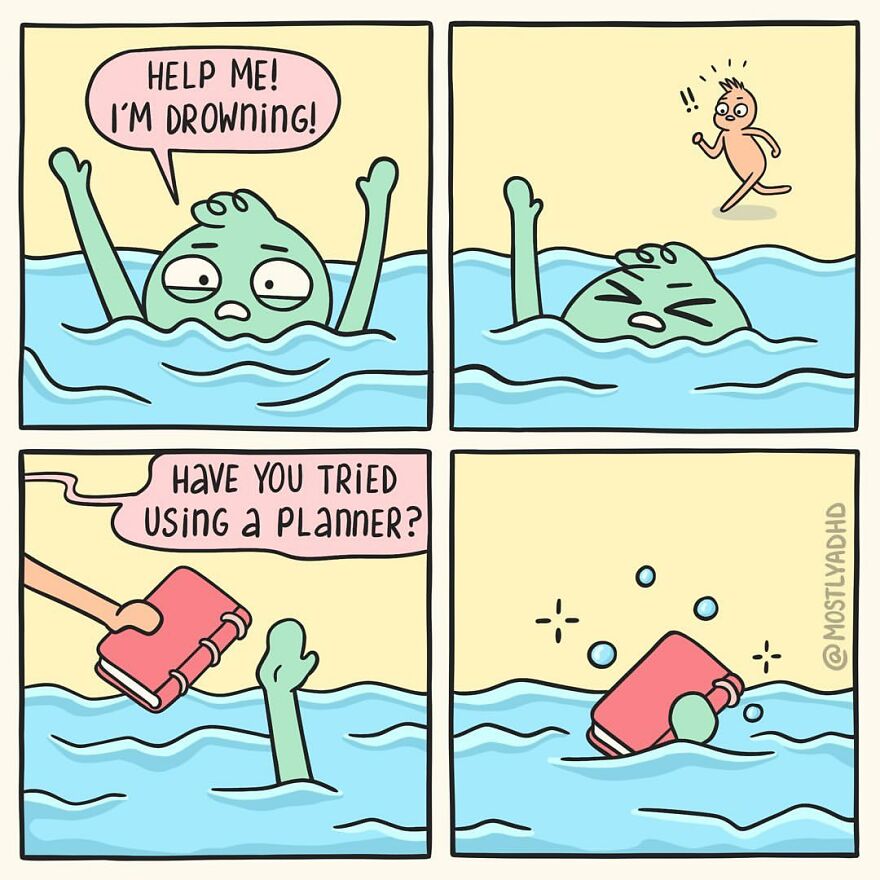 4. It's the same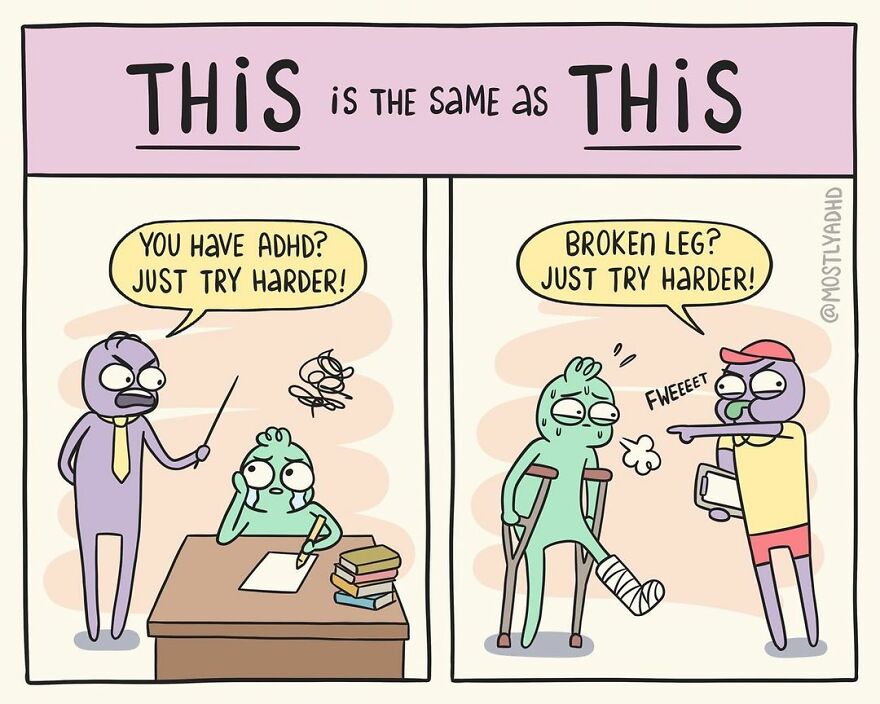 5. Too quiet
6. Smile and nod
7. Ups and downs
8. Small wins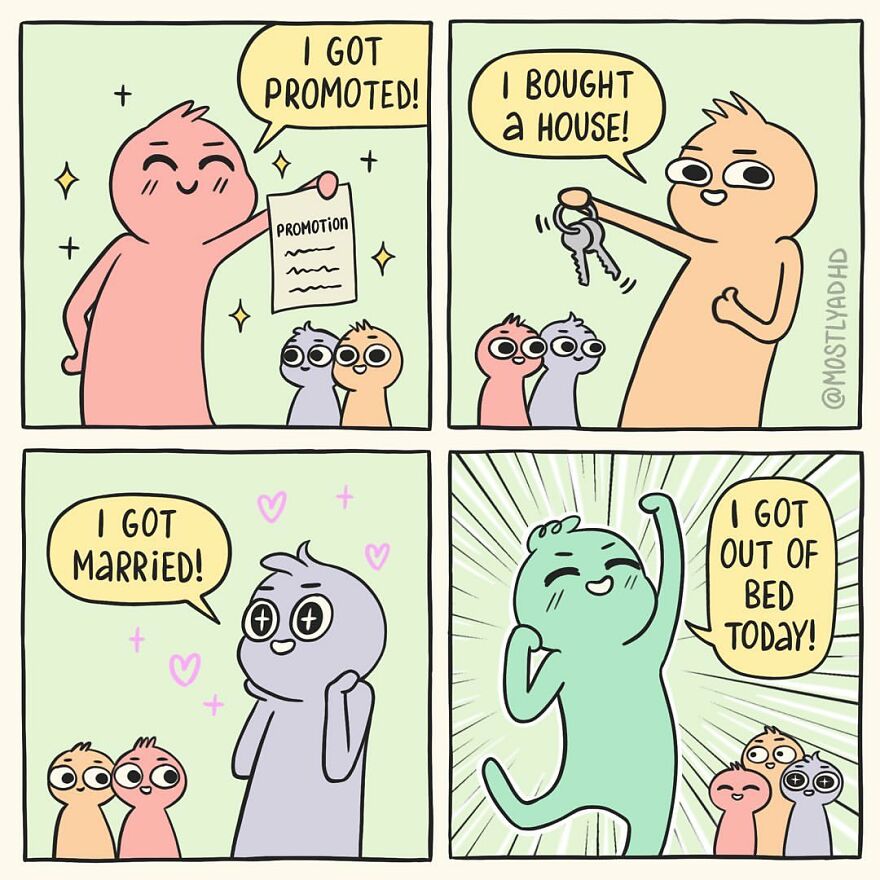 9. Too booked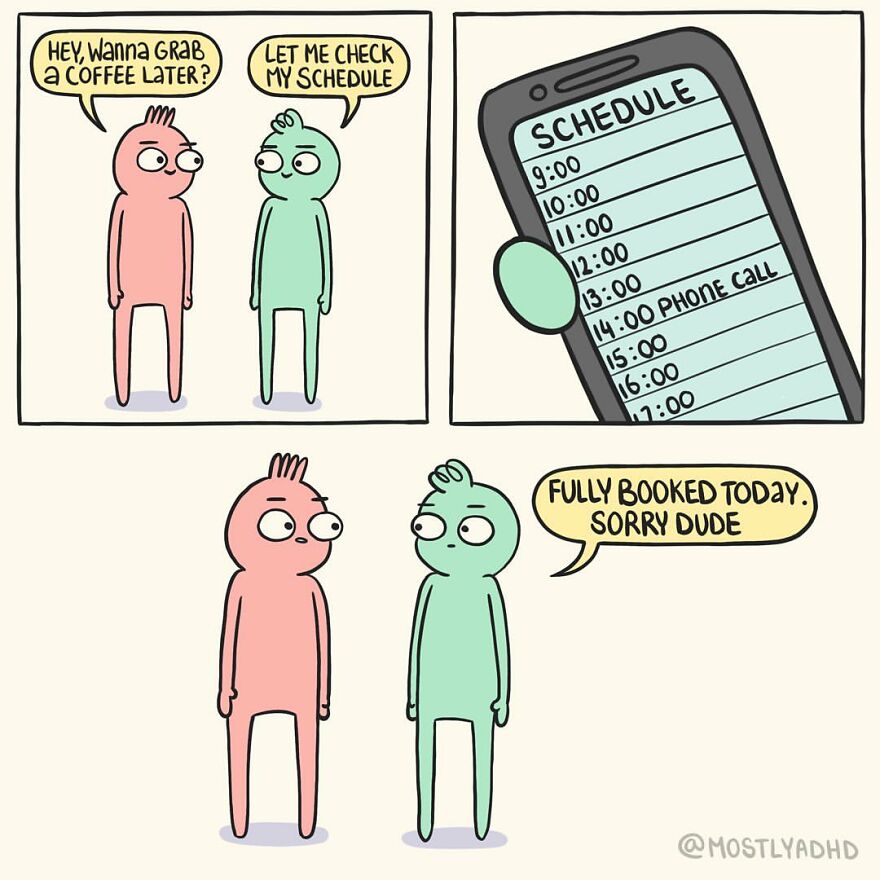 10. Shut up
11. New hobby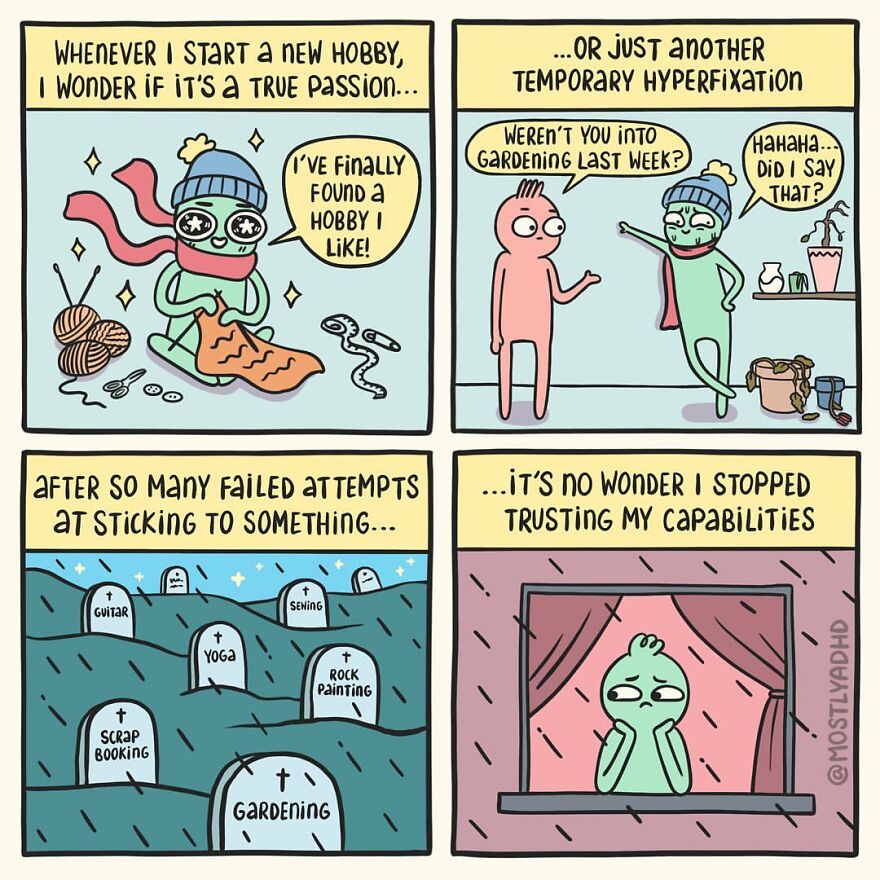 12. Oh no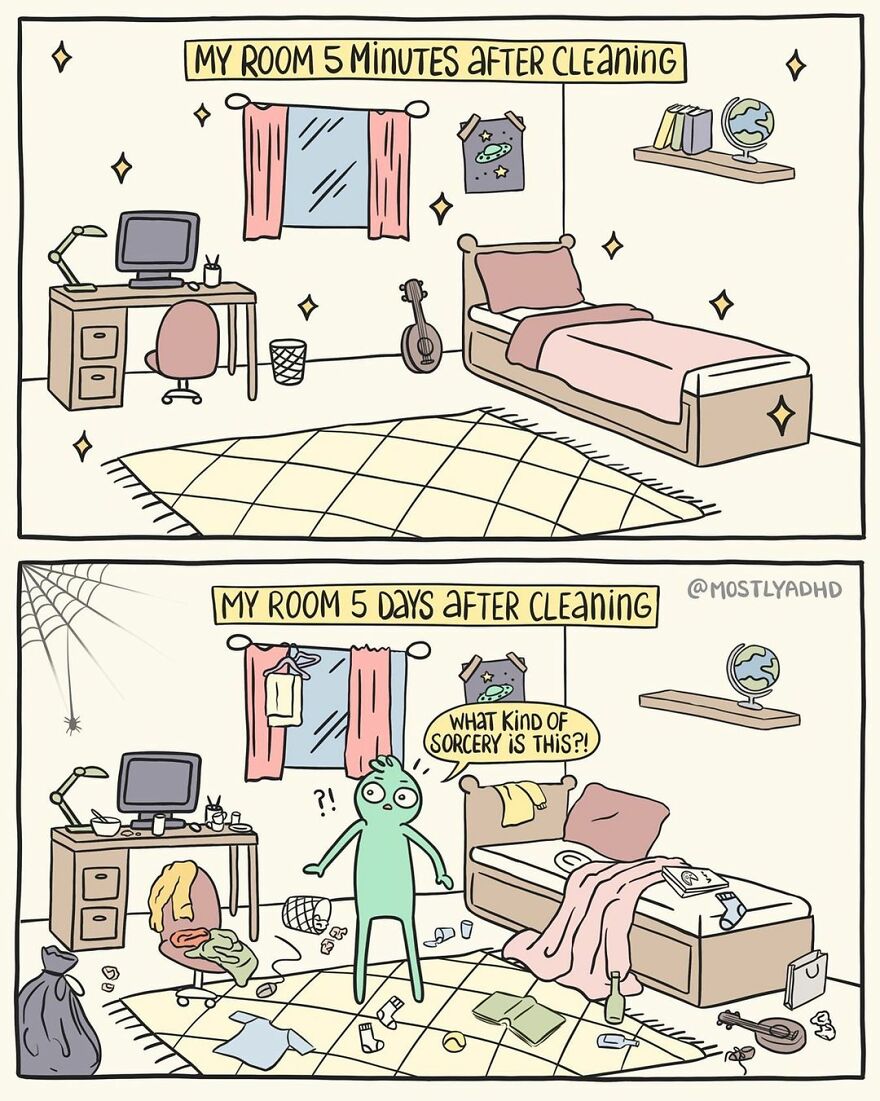 13. Starter pack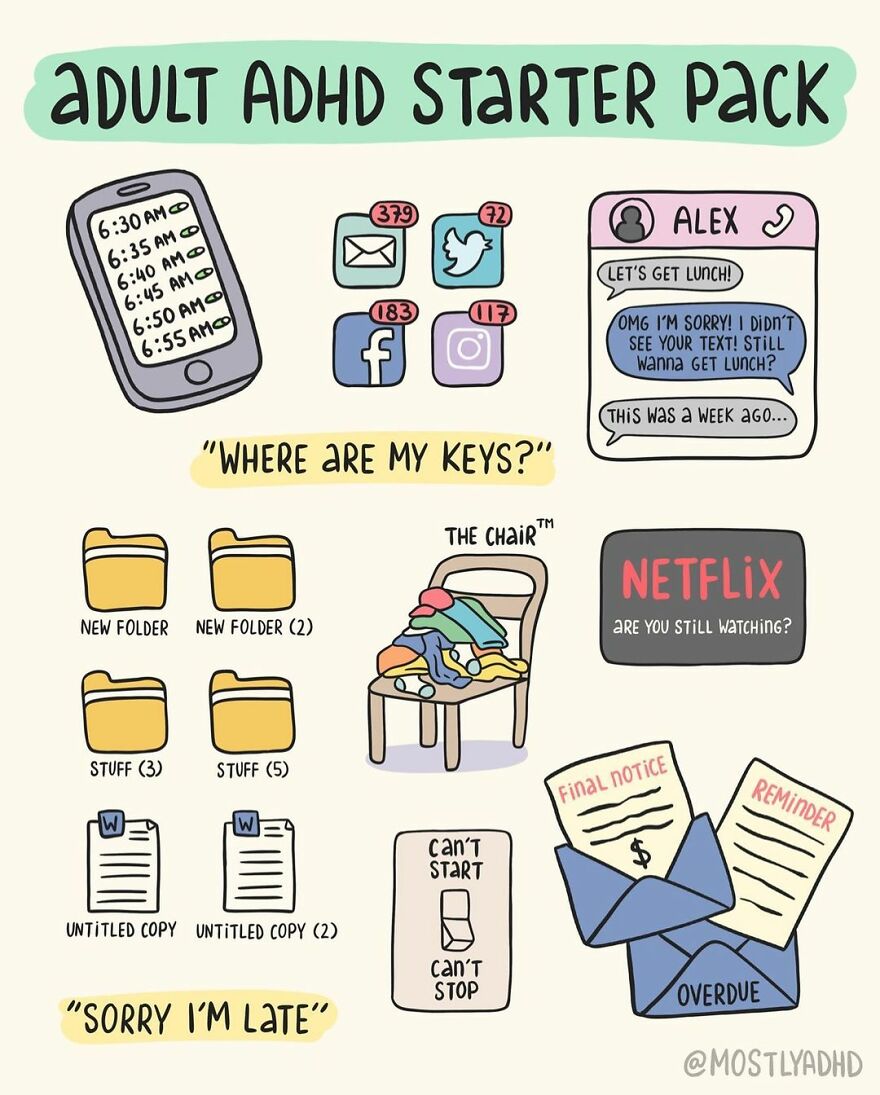 14. Do it!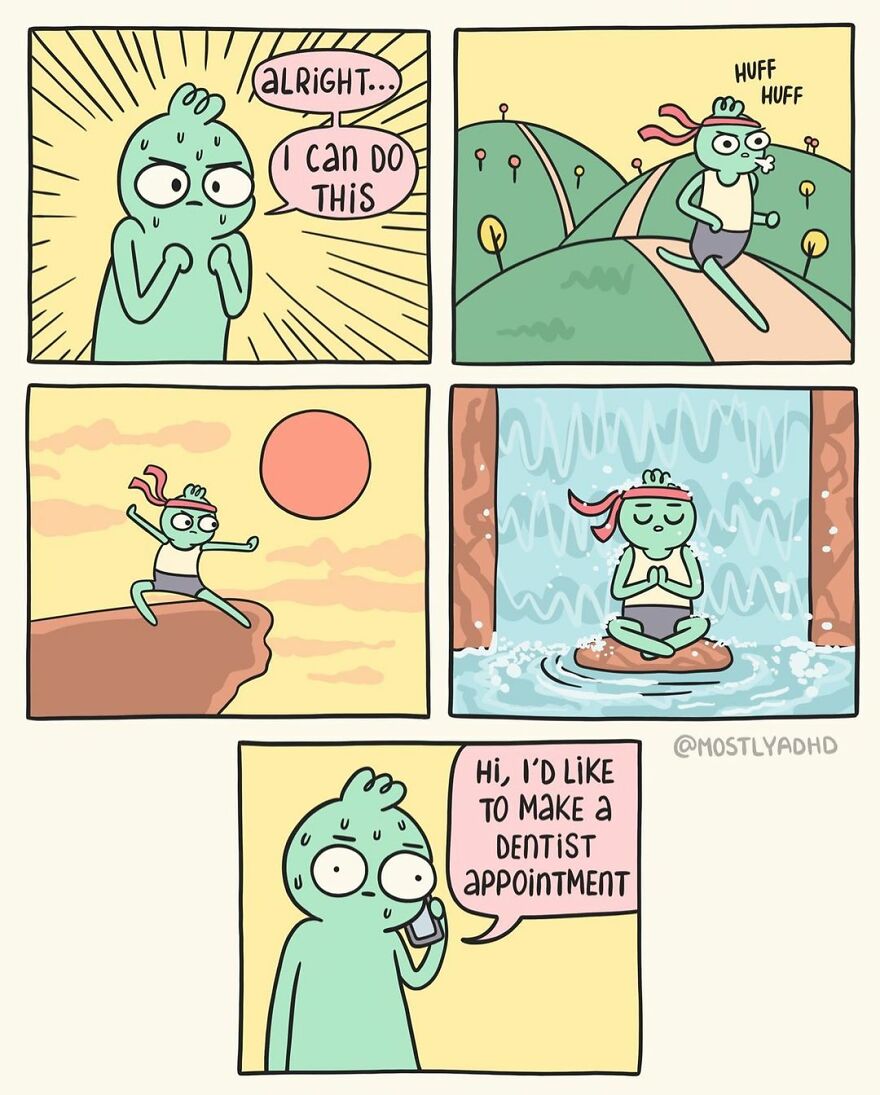 15. Brain, hello?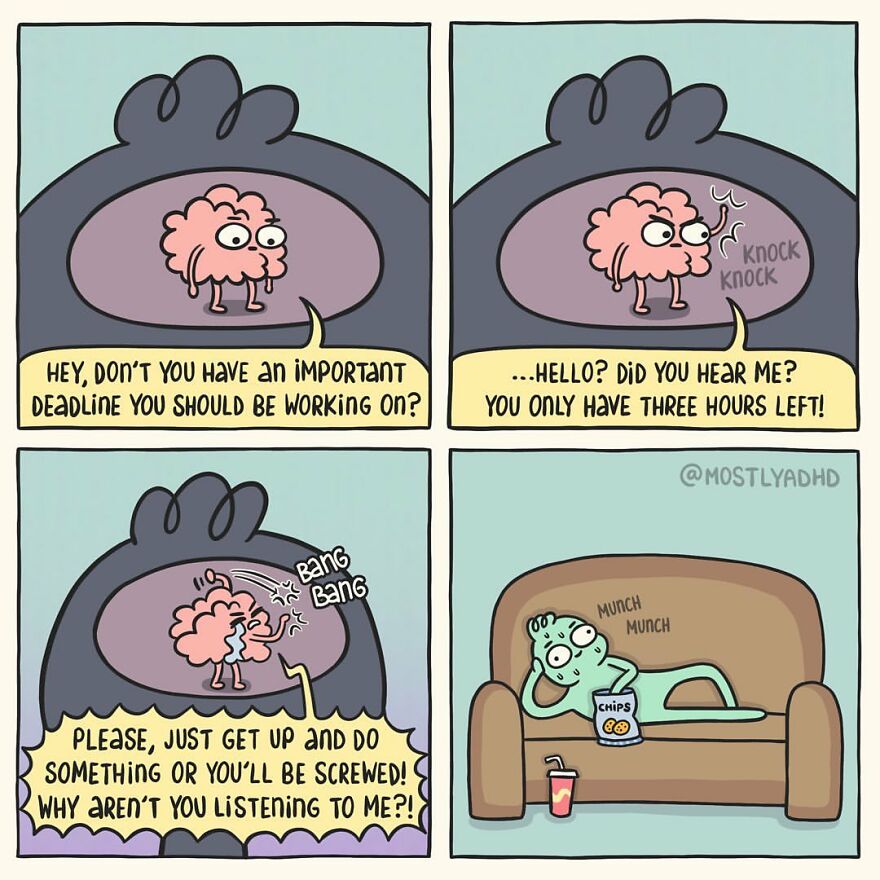 16. I'm fine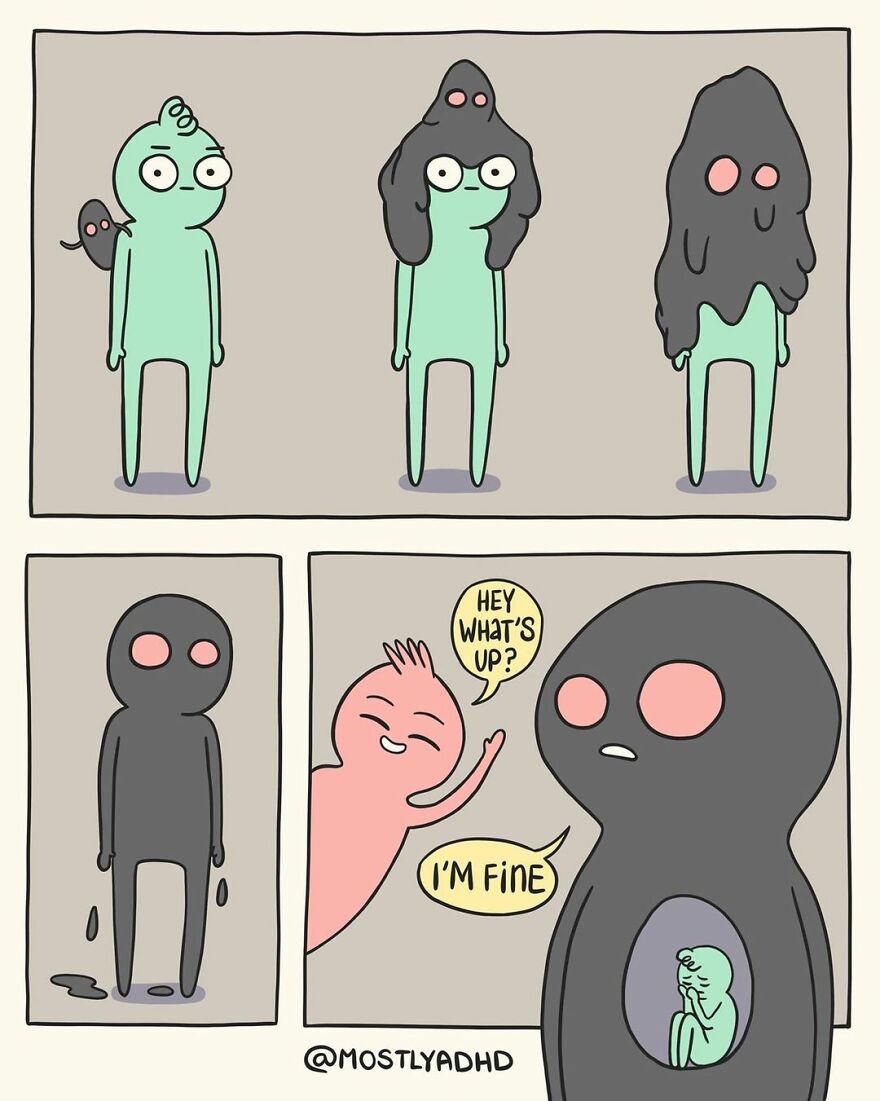 17. Imposter syndrome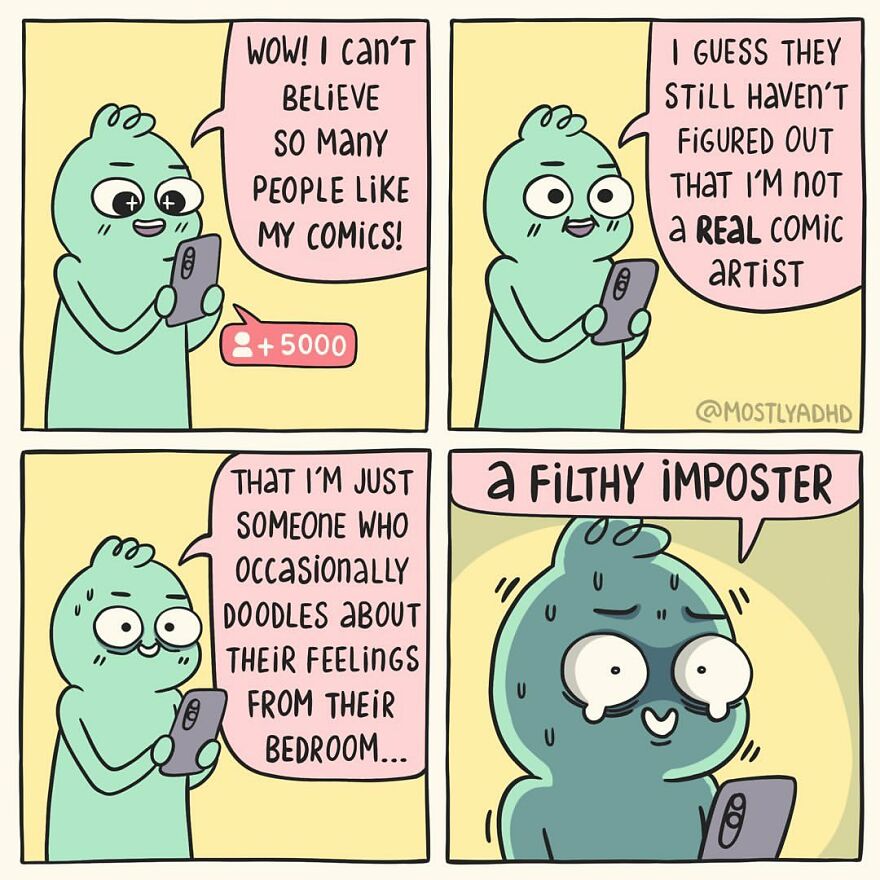 18. STUFF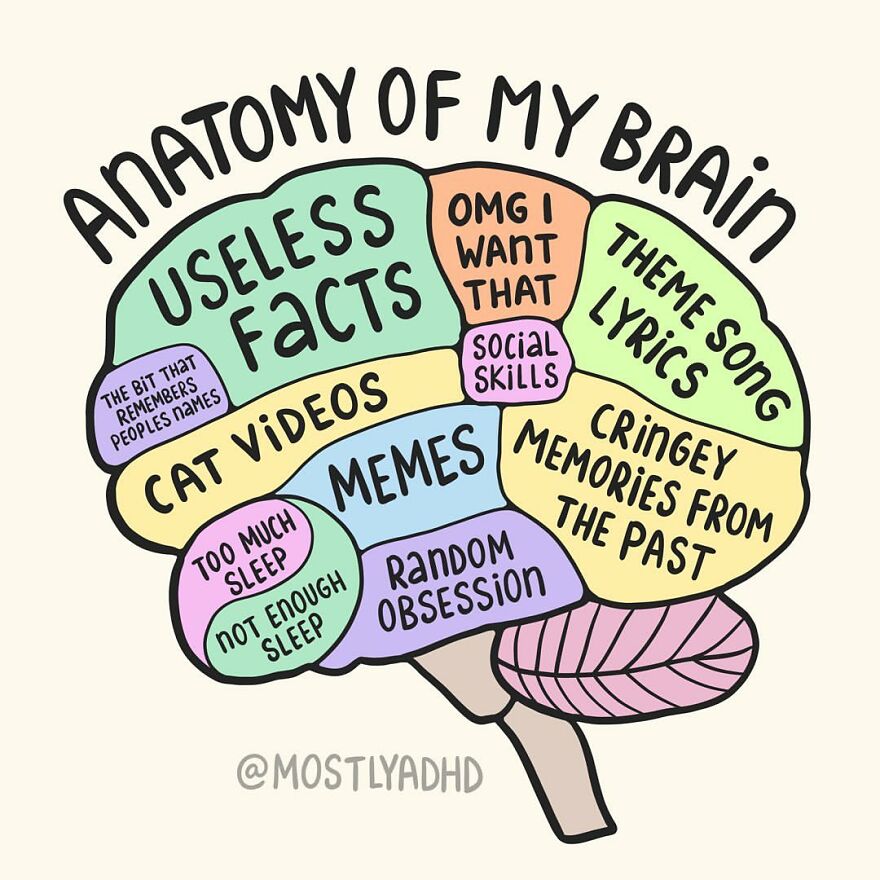 19. Roll the boulder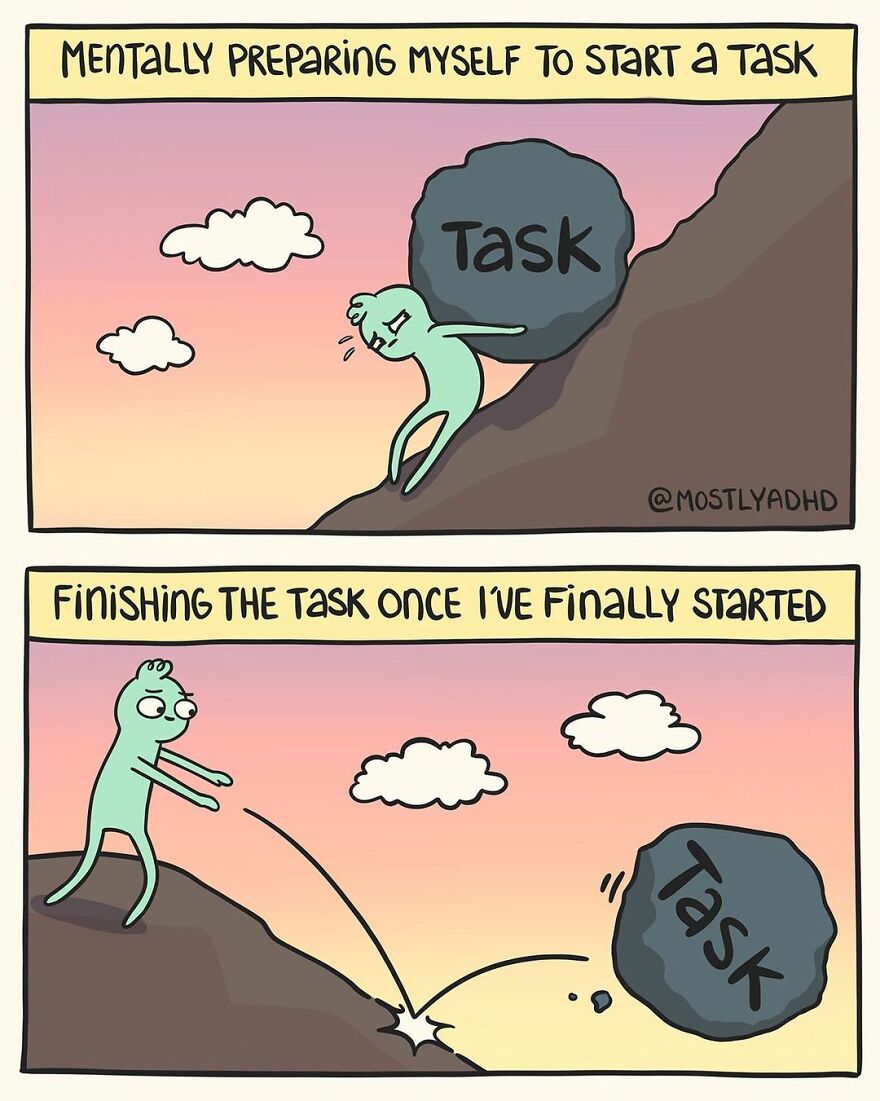 20. Overwhelmed