Autocorrect was first introduced on the iPhone in 2007 and since then, it's been the cause of many a mother ducking incorrect text messages.
But even though we've all seen and frankly had our fair share of autocorrect mishaps, you've got to admit, they never stop being funny.
Below we've curated 25 autocorrect memes, tweets, and general mishaps that will never not be hilarious
1. Nailed it!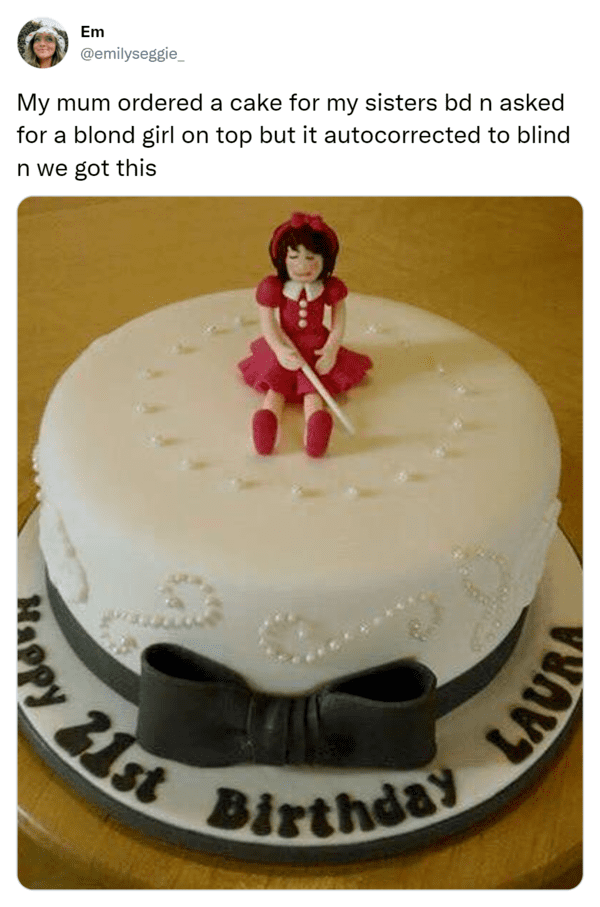 2.
My autocorrect just changed daughter to disaster and I've never been more paranoid that my smart phone could read my mind.

— Rhyming Mama (@sarabellab123) January 27, 2021
3.

4.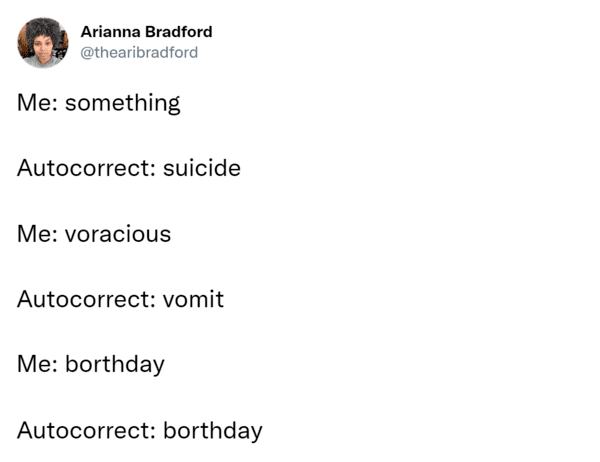 5.
6.

7.
8.

9.

10.

11.
12.

13.

14.
15.

16.

17.
18.
19.

20. The truth as only autocorrect can deliver.
Okay, this really isn't a "fail" per se, but it's relatable and true.
21.
AUTOCORRECT, YOU SON OF A BITCOIN

— Kendra Alvey 👻 (@Kendragarden) June 8, 2016
22.
Autocorrect better define "cluster duck" for me if it's gonna keep changing my words.

— Akilah Hughes (@AkilahObviously) April 22, 2015
23.
Meant to text my partner 'how long for you to run errands' but 'run' autocorrected to 'ruin' and I'm standing with autocorrect on this one.

— Amanda Mancino-Williams (@Manda_like_wine) January 31, 2016
24.
Shoutout to autocorrect making me tell people I tested prostitute for omicron.

— Matt Richards (@mattwasfunny) December 24, 2021
25.
I was typing the word "connoisseur" and it took me 3 attempts just for autocorrect to realize which word I was trying to spell

— Village Person (@SvnSxty) January 28, 2022