Leave it to Tumblr to somehow make Batman even more interesting. Batman's story is fascinating because there are so many loopholes.
It's so obvious Bruce Wayne is Batman because they're clearly never in the same room and Bruce could definitely have fixed a lot of Gotham's problems by investing in more social programs for these deeply unwell residents. Don't even get me started on how many gadgets Batman has. It's too many for him to move so quickly!
Since the city of Gotham doesn't need any more craziness, this Tumblr thread envisions a new character into the Batman universe: Batman's regular son, Brad. Maybe next time these Tumblr visionaries can figure out why Batman doesn't solve his crime problems at the root because let's be honest: everyone in Gotham just needs their meds.
---
1.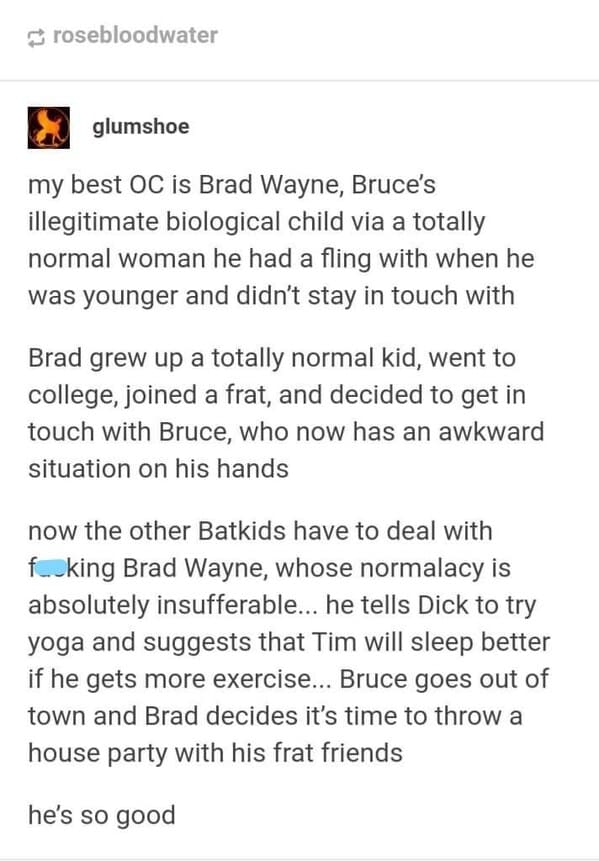 2.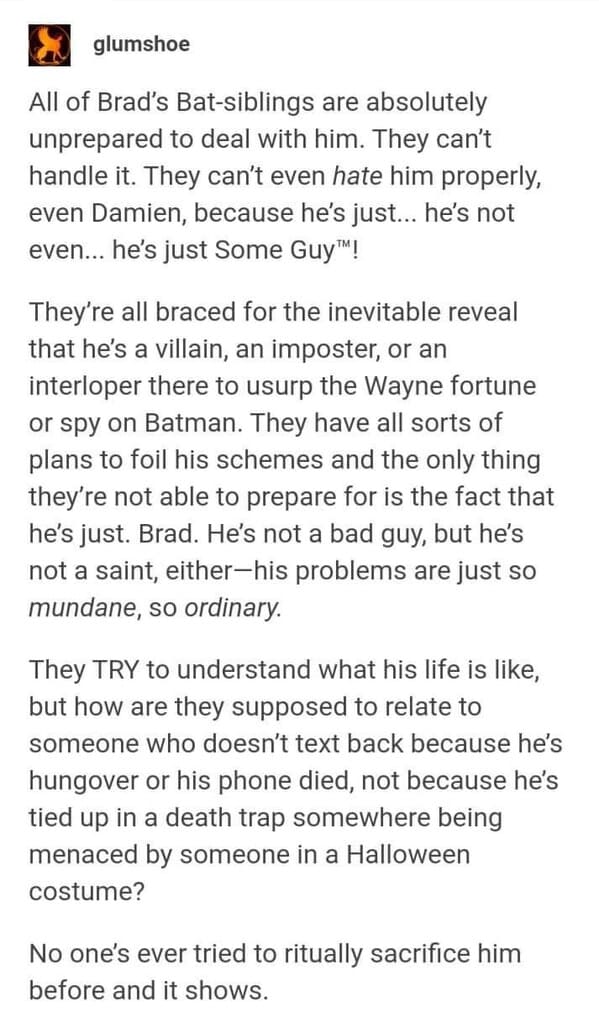 3.
4.
5.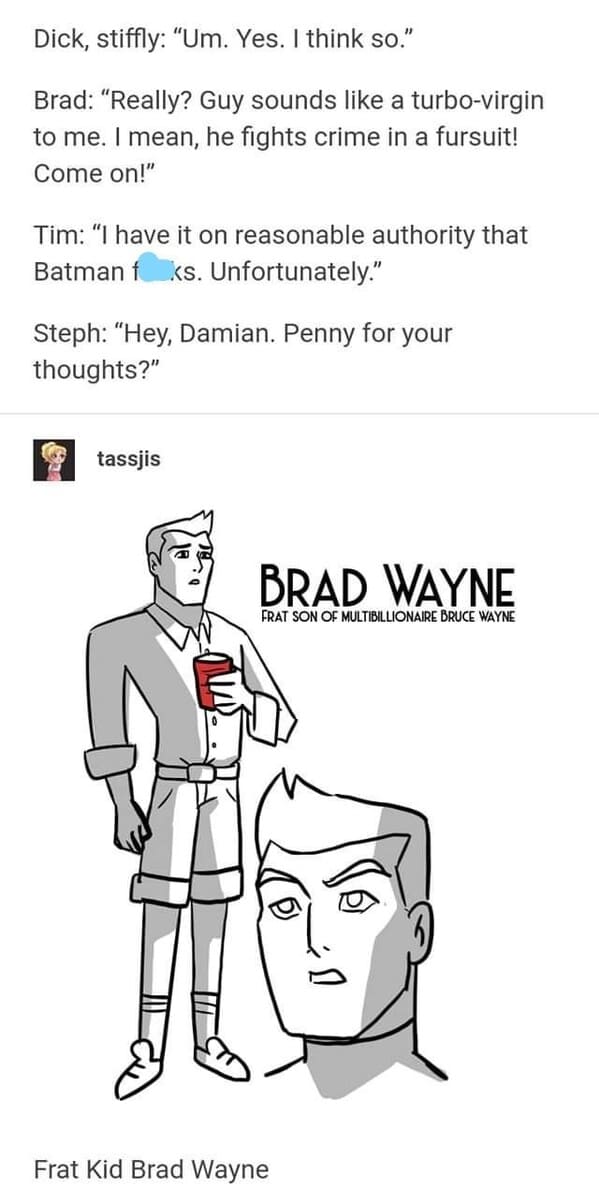 6.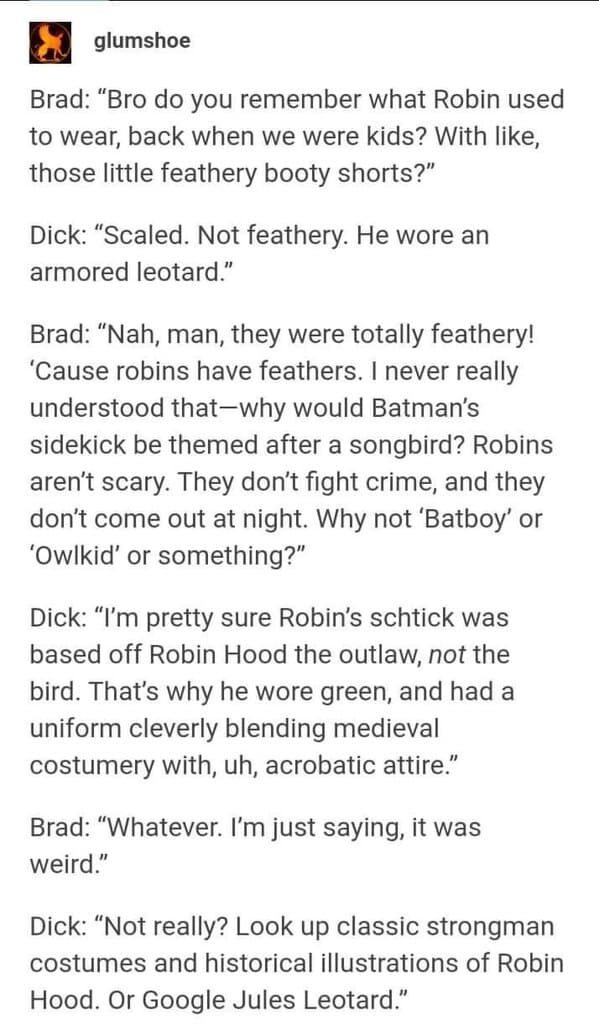 7.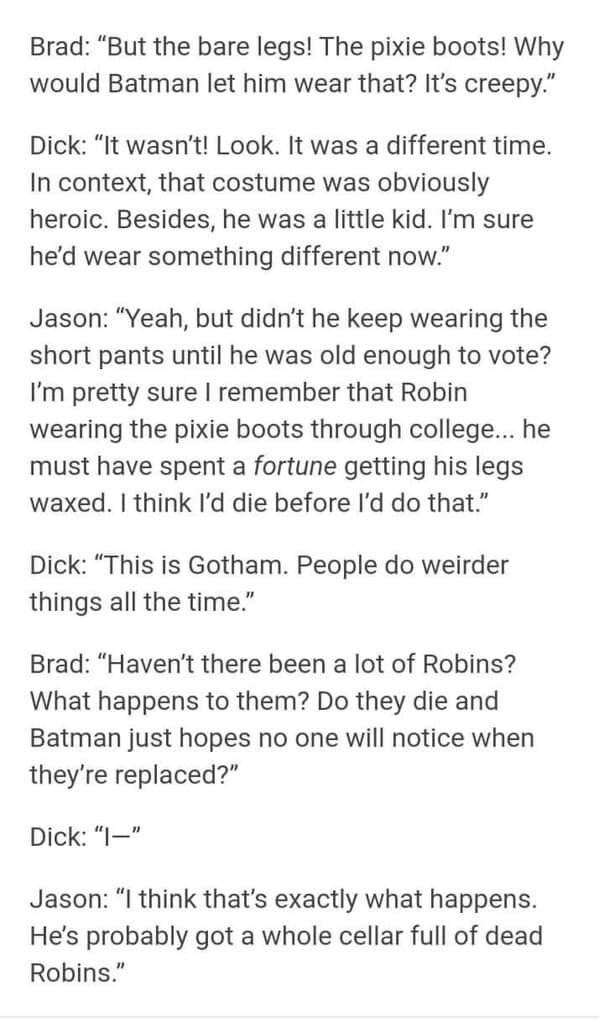 8.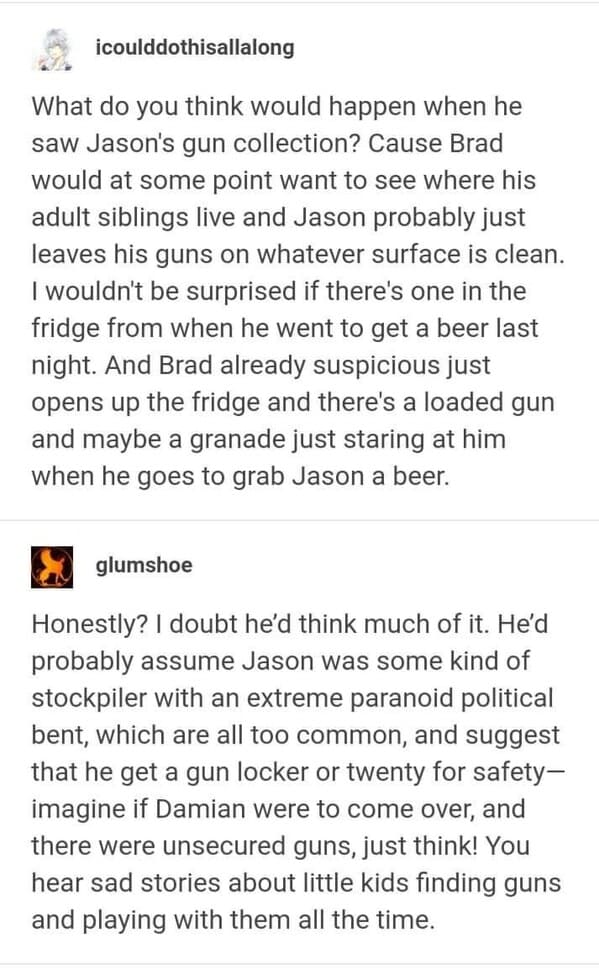 9.
10.
---
More Great Tumblr Content: