When you become a father you are allowed to have a mustache, cargo shorts, and the most important: dad jokes.
In celebration of the coming Christmas season, Imgur user eeplesandbaneenees85 shared this great text conversation of a dad who decided to go Christmas tree shopping without the supervision of his wife. And as we all know from watching Home Improvement, when dads are left to their own devices, they can tend to get a little…excited.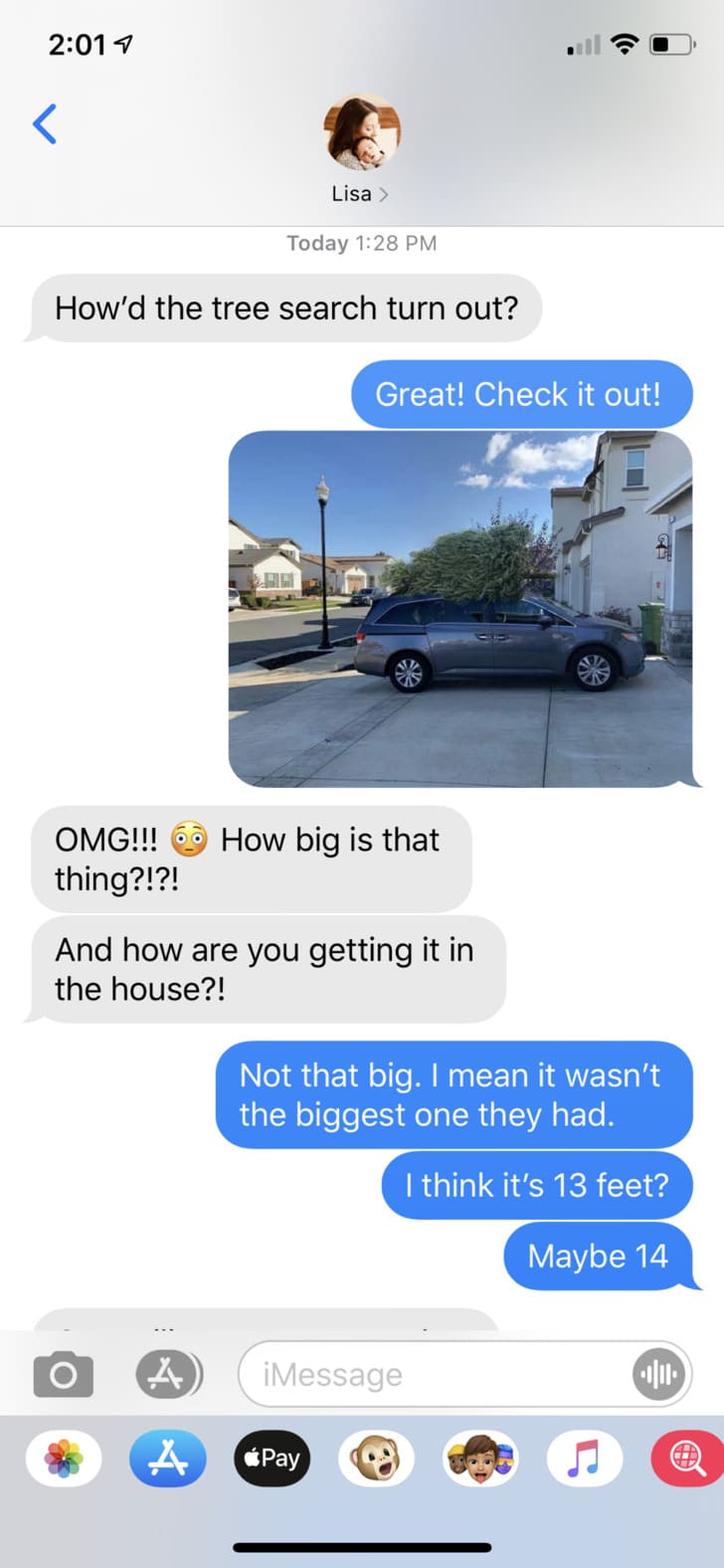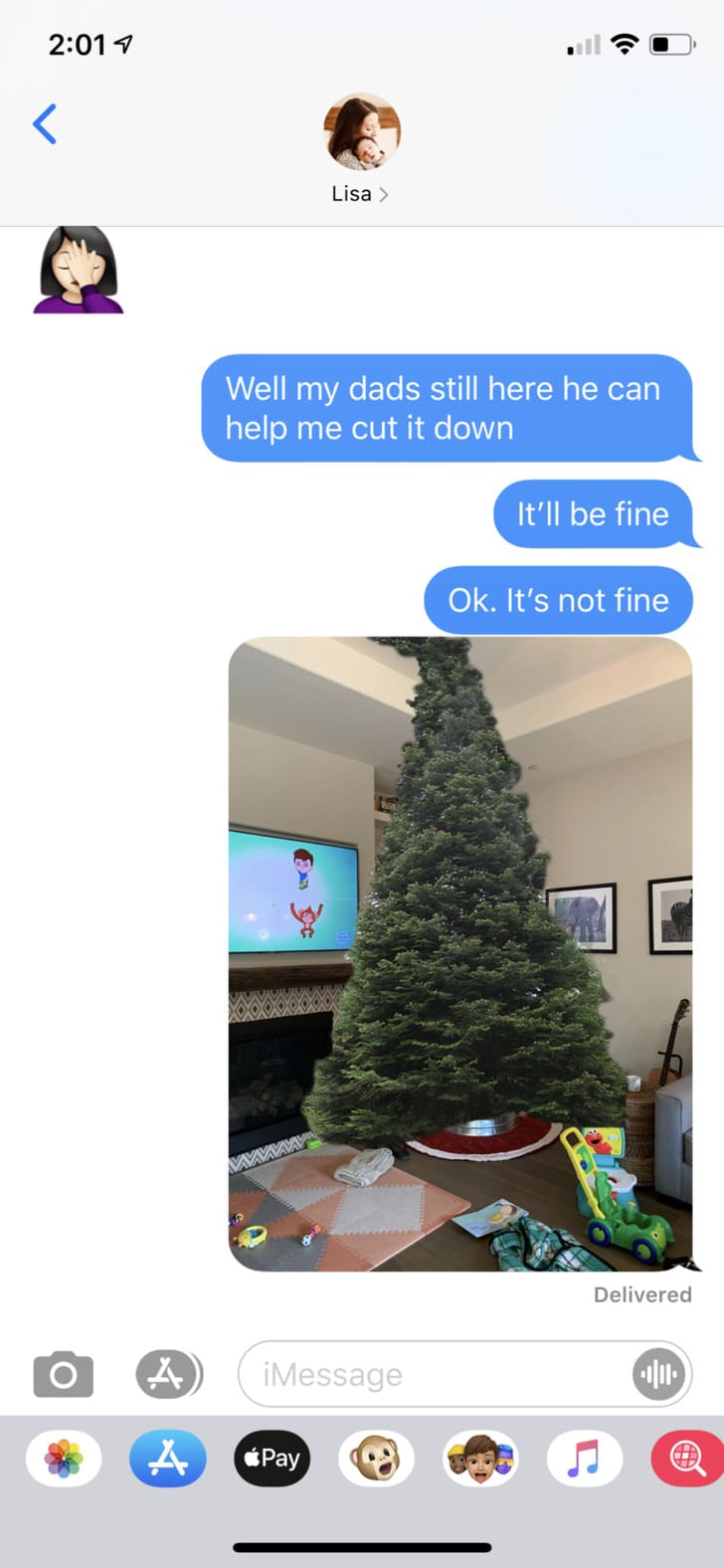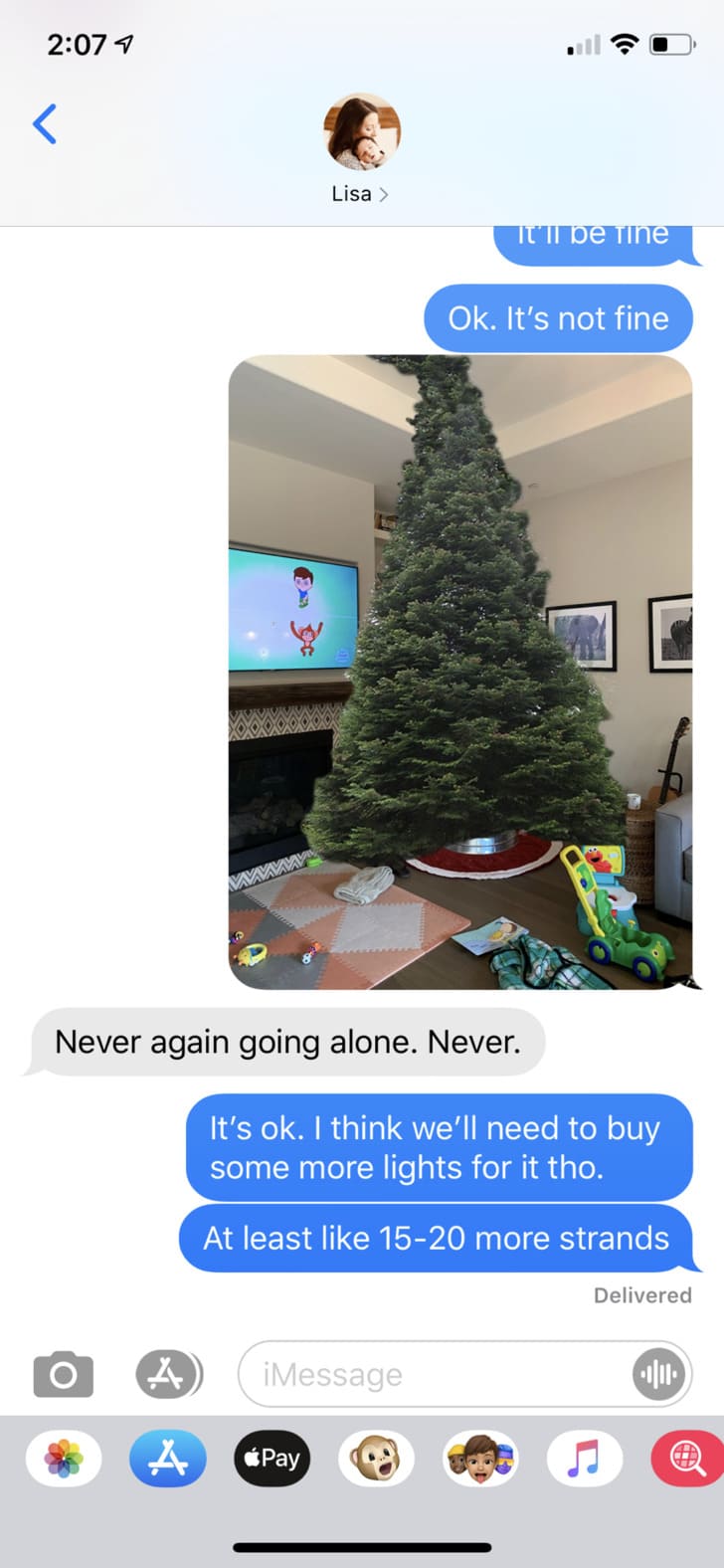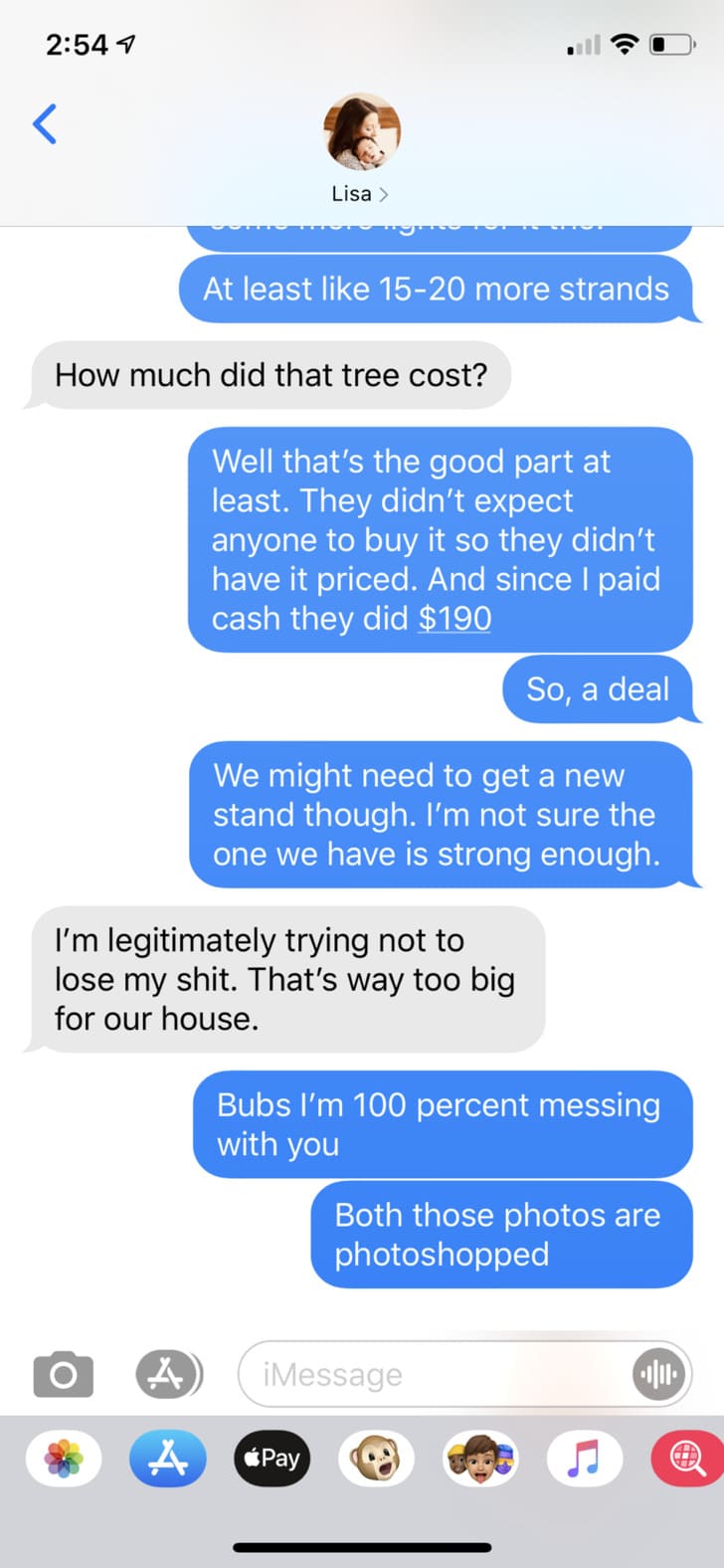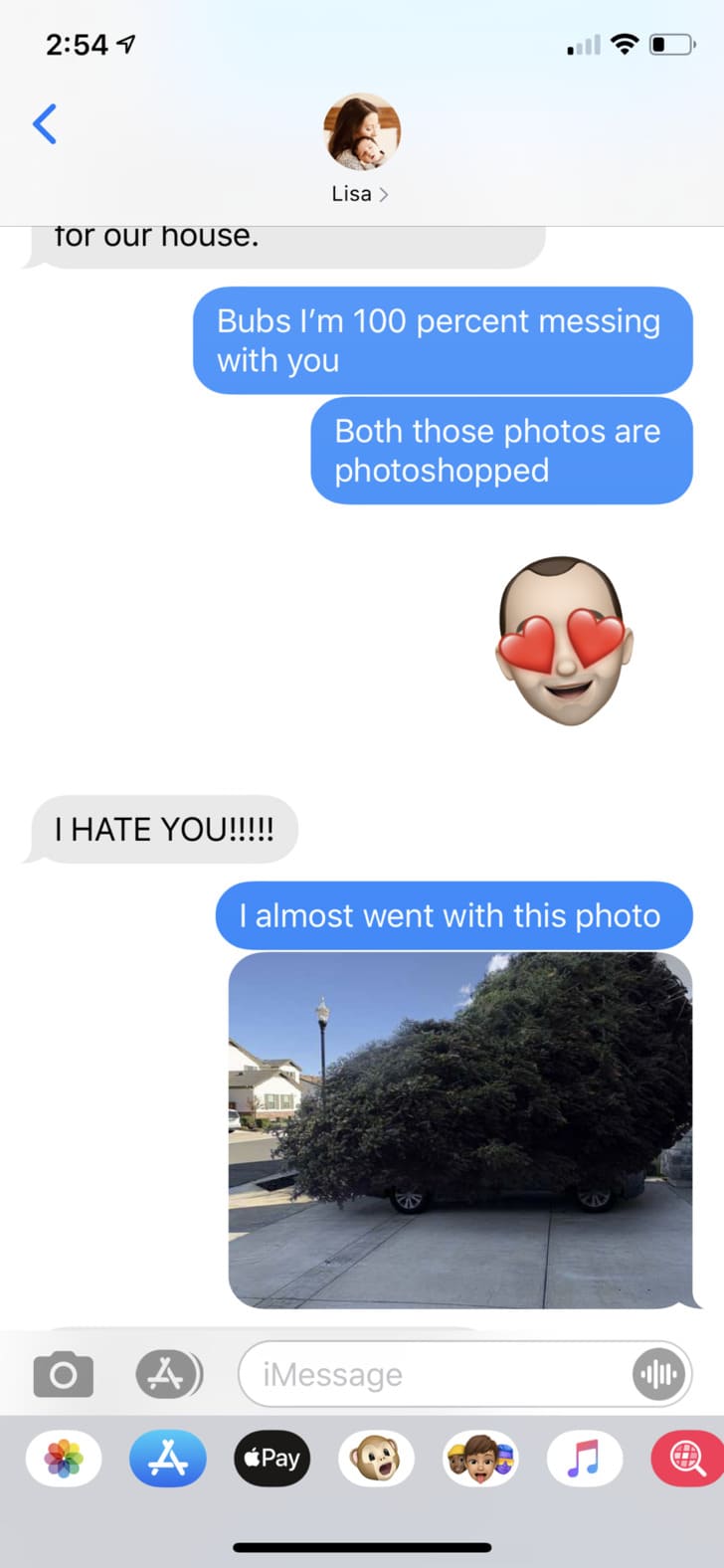 A real knee slapper. Remind you of something?
More funny memes, tweets, and pics: