I'm a big animal lover myself — I have two cats, a dog, and a horse — so I'm also no stranger to vet bills.
They're stressful and expensive and sometimes? Downright stupid. It's certainly a relief to learn that something you thought was super serious wound up being your idiot pet being a doofus, but ugh! What a pricey lesson.
Twitter user Kristen Chirico recently asked about the most "ridiculously funny emergency vet bills" and the internet delivered. Check them out below.

1. Fat shamed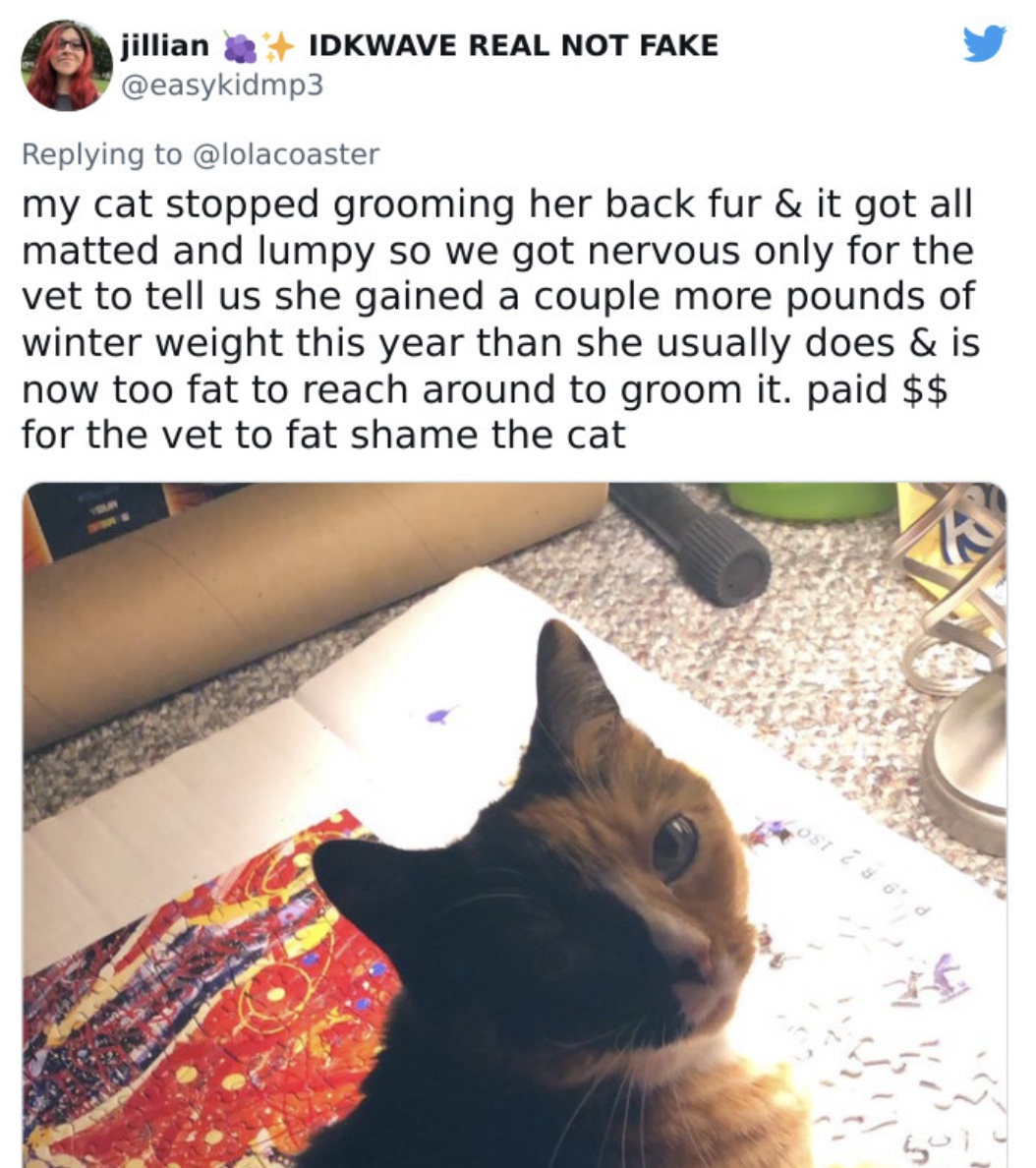 2. Farts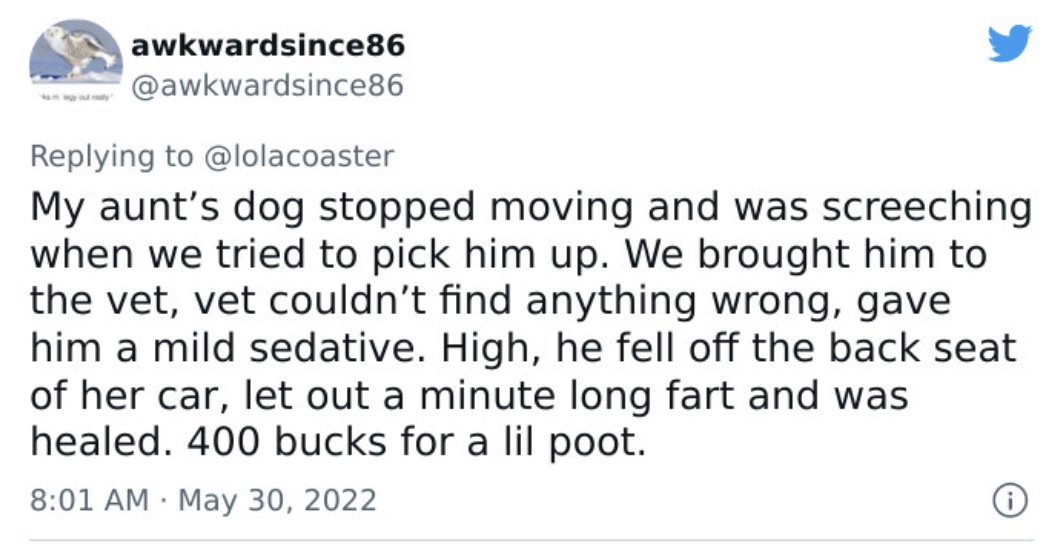 3. Yes, of course he did.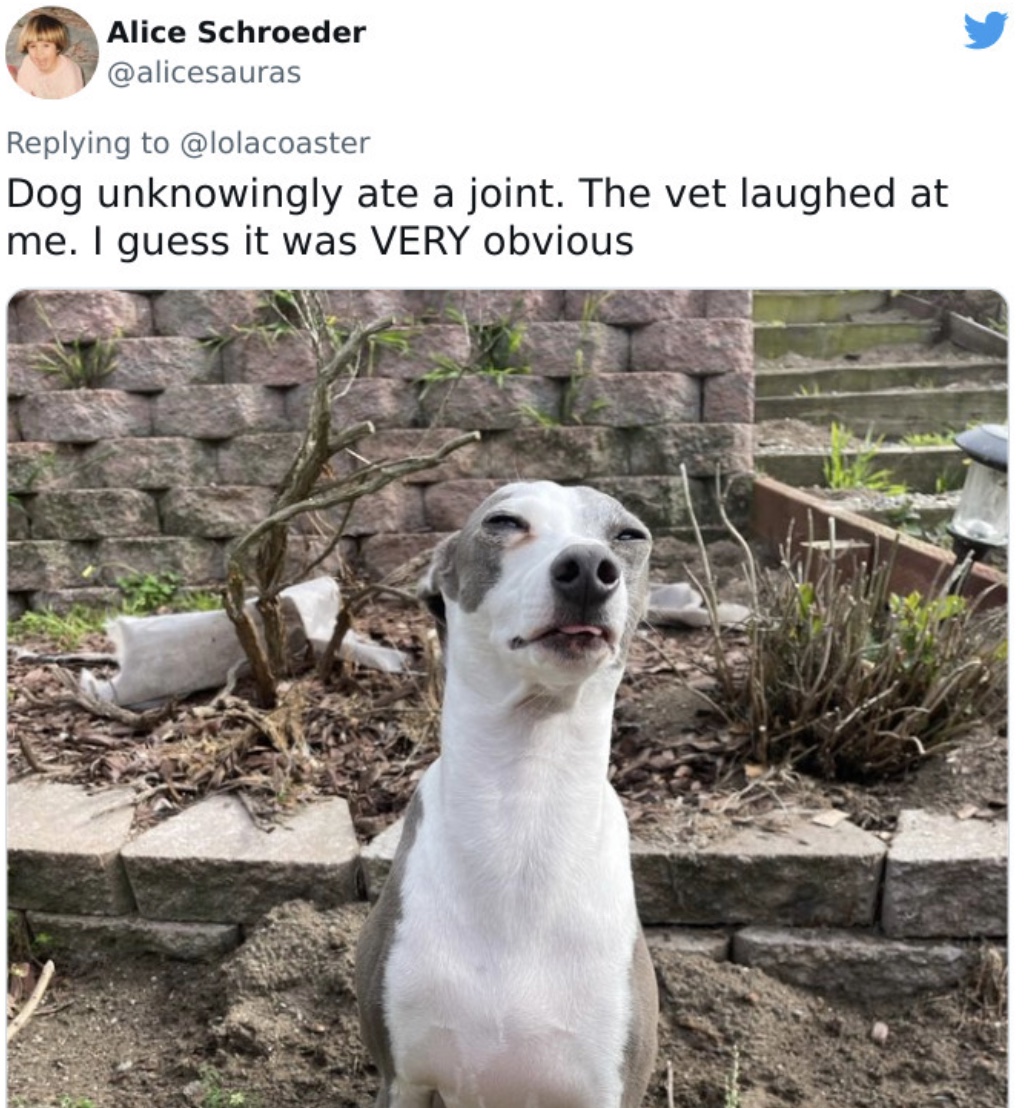 4. Happy tail syndrome
5. Ears stopped working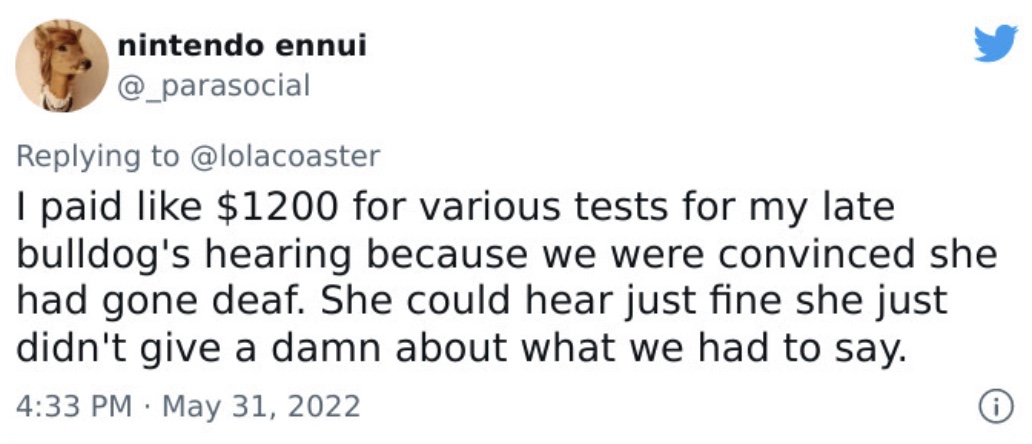 6. First cat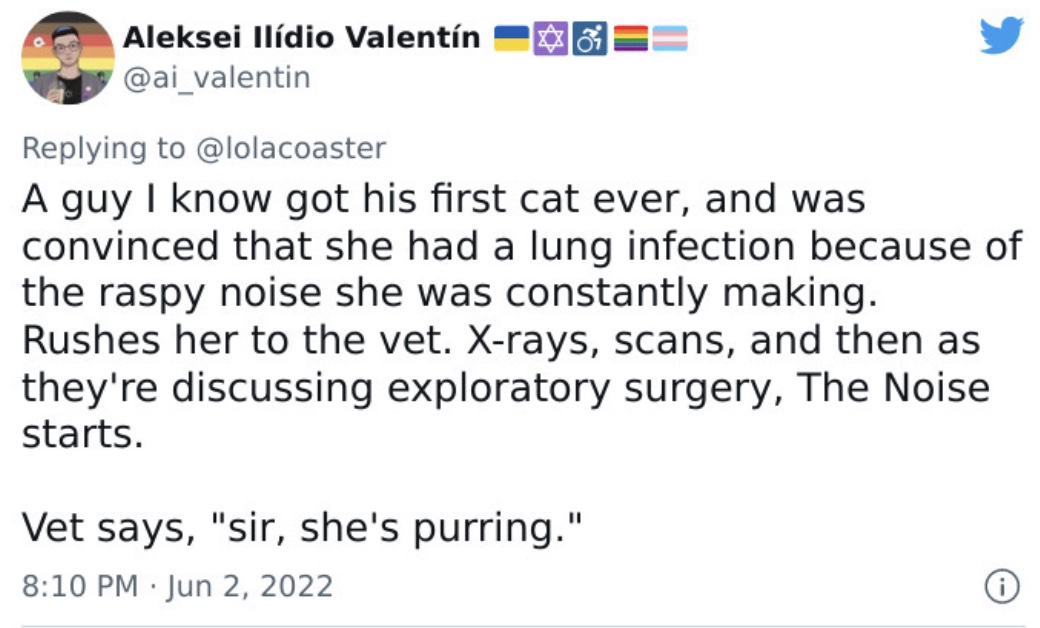 7. Sad dog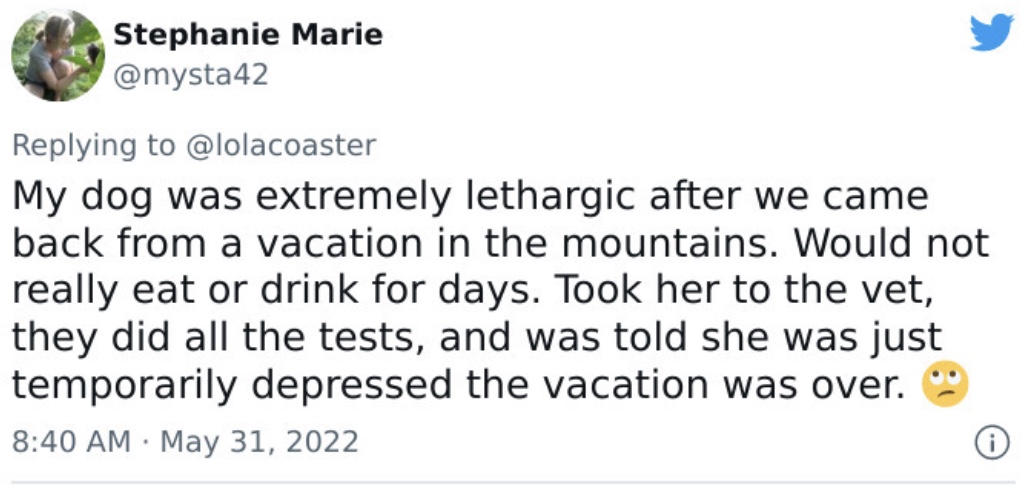 8. Hates kids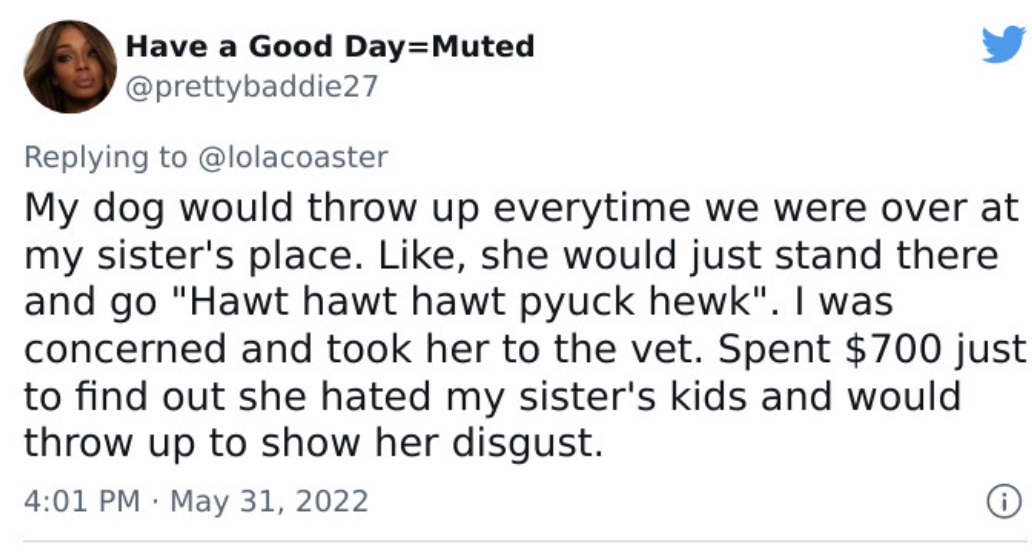 9. The magnet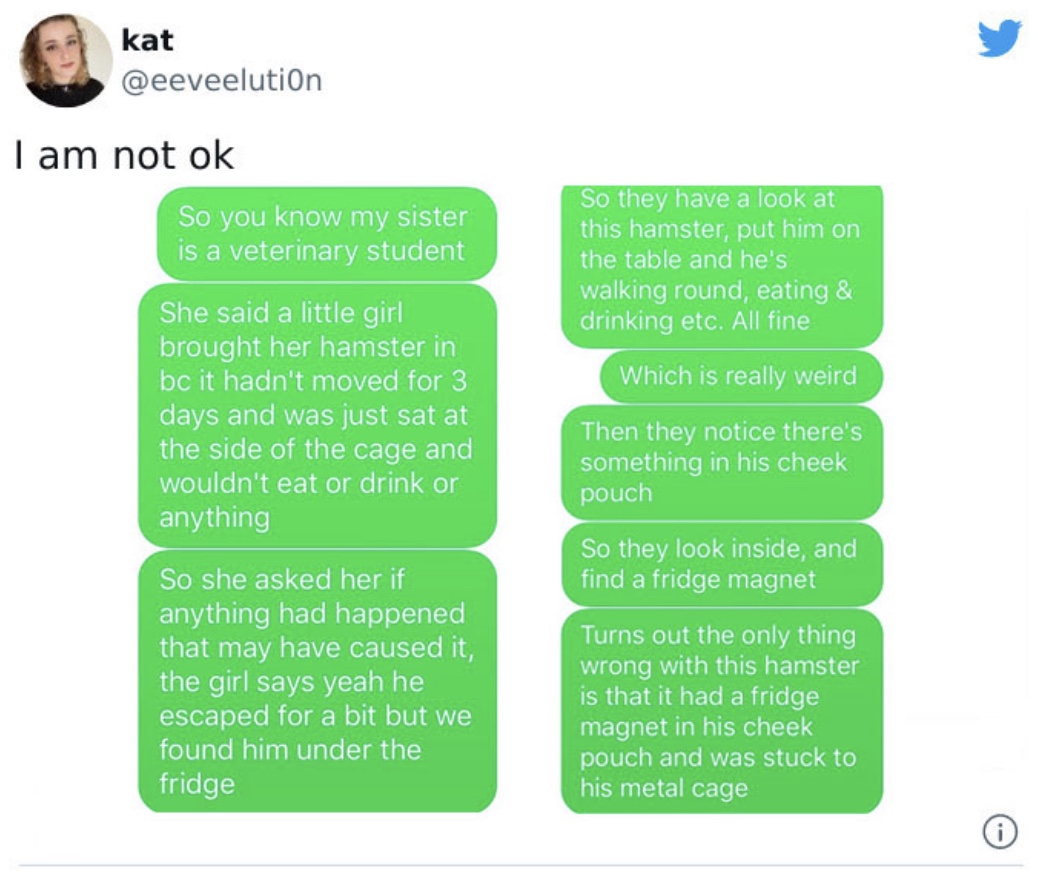 10. Just wants to fit in!!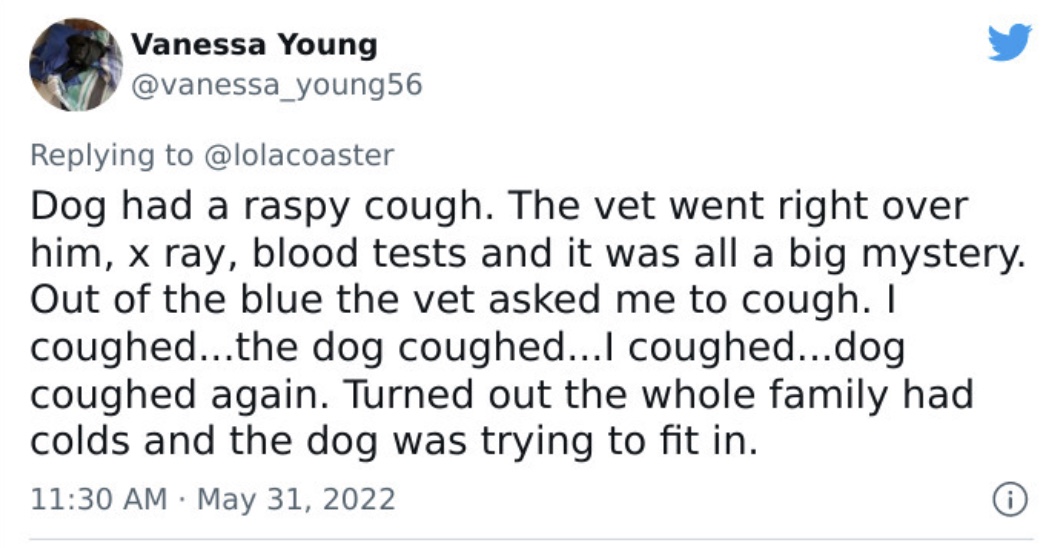 11. Drama king
12. Just gas
13. Just bummed
14. I have one that does this
15. Absolute liar
16. It was gum
17. Warts?
18. Horses are wild
19. Play?
20. GIVE ME LOVE