Old people and technology will never not be funny. In fact, as long as old people are trying out modern things, I feel like there will always be content for this site. Which brings us to the latest funny text conversation from an old person. After this guy accidentally called his grandma, she tried to find out why he was calling via text and clearly something go lost in translation. I'm not so sure any texts will ever be as funny as the following grandma texts.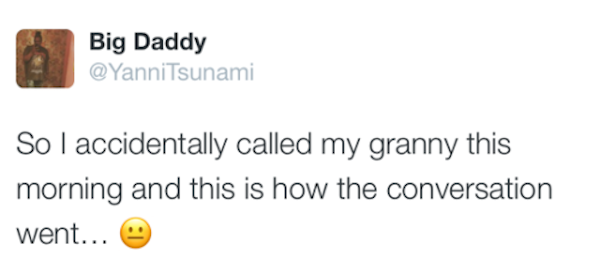 (via YanniTsunami, h/t Tastefully Offensive)
And let's us not forget that Old People On Facebook Have Become The Best Thing About Facebook.
Save
Save