I'm not a combative person, but there are quite a few competitive moments from my childhood that I wouldn't mind having another shot at.
But that doesn't mean I'm going to make an attempt to track down the kid from my childhood who beat me in pogs in 1991. (Unless, of course, you're reading this Kevin Anderson. In that case, BRING IT!).
This guy below, however, came in second in an egg and spoon race back in 1985 and he wants another crack at it.
He's come up with the most hilarious method of trying to track down his competitor and it ends up being quite enjoyable for the rest of us: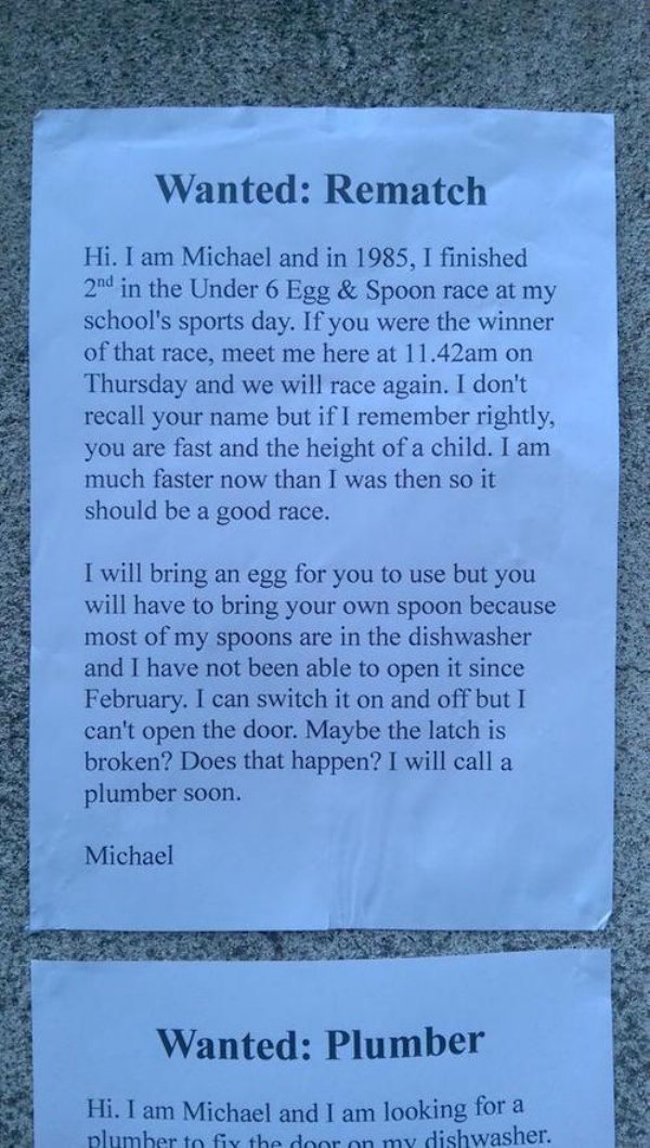 (h/t The Chive)
And this guy isn't the only one who knows how to make a funny sign. Check out this collection of Funny Picket Signs That We'd Never Protest.
Save